Film: Belle et Sébastien, Nouvelle Generation
Directed by: Pierre Coré
Duration: 96 minutes
A huge round of applause echoed throughout the theatre at the end of a film that was showcased at IFFI 53. This French movie, Belle et Sébastien, Nouvelle Generation, even left some people in tears.
While reading the description of the movie, I was expecting a typical dog film which has a dash of cute elements and heartwarming scenes sprinkled in. However, I was blown away after watching it as there were so many elements and layers that made it epic and almost surprising.
The opening scene started with the main character, a 10-year-old boy named Sébastien, an aloof-looking character, who saw someone getting bullied and decided to take action and save the victim. Unfortunately, that resulted in an unexpected result – the bully started chasing Sébastien and ended up getting hit by a car! This incident led to him being taken reluctantly for a mountain vacation where he had to stay with his grandmother who seemed to show no enthusiasm with the arrival of her grandson.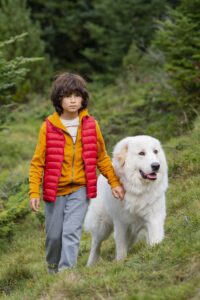 These scenes were filmed at a place between France and Spain. It was a visual treat on so many levels. The aerial shots of the mountains with the clouds enveloping the peaks in a foggy hug were truly mesmerizing to watch. This unseen part of the world along with an amazing plot line made it an unforgettable movie.
The characters were magnificently portrayed. For example, the abusive dog owner who was also Sébastien's aunt's love interest, caused feelings of uneasiness within the audience as he progressively slipped into an uncontrolled range of emotions. Even the animals seemed to have professional acting skills. The bumbling sheep were really entertaining while Belle and the other animals showed so much personality and emotions such as jealousy, compassion, helplessness, anger, and joy in such an evocative way.
The director Pierre Coré revealed: "Four dogs were used for the main role. It took eight months to train them."
What started out as a cute animal movie ended up containing shady business deals, betrayals, dangerous attacks, fatal mistakes, and a lot of action! It's definitely a movie worth watching whether you are a dog lover or not.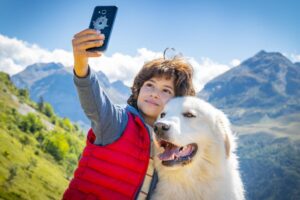 Featured Events
Sunaparanta Goa Centre for the Arts is organising an exhibition preview of the Korean artist Kyungwoo Chun's work titled, 'Song without Lyrics' on August 18 from 7 p.m. onwards at their premises. Last date of exhibition: November 11. Details: 9370675100/ 9767864206.
Caritas Goa in association with professional artist Lioba Knepple is organising a new certificate course on 'Art as healing tool' every Saturday from August 26 to November 4 at Institute Nosa Senhora de Piedade, near Hotel Mandovi, Panaji. Fee: Rs.2500. Details: 9422362627.
The Directorate of Sports and Youth Affairs is organising the South District Youth Festival on September 26 and 27 at Ravindra Bhavan, Margao, North District Youth Festival on September 29 and 30 at Ravindra Bhavan, Sankhali and State Level Youth Festival on October 5 and 6. Details: 2465704/dir-spor.goa@nic.in
Motoverse 2023 is all set to return for an epic weekend full of fun and adventure at Vagator from November 24 to 26, 2023. Register at: https://www.royalenfield.com/in/en/rides/events/motoverse/register
Fundacao Oriente Panaji is organising the 7th Fundação Oriente Short Story Competition. In this regard, the organisation will organise a creative writing workshop between June 23 and 25. Entries for the competition 2023 will be accepted between August 15 and 30. The shortlisted stories will be announced on November 30 and the winners will be declared at a function to be held on December 8. The winning and shortlisted stories will be translated into English and published in the anthology 'Short Stories from Goa' in 2024. Regulations and registration forms are available on request by email to fossc2023@gmail.com. Details: 2230728.