Herpactive, an organisation dedicated to reptile conservation, is organising the first-ever 'Serpentdine', an afternoon filled with snake tales, trivia, and the opportunity to connect with like-minded individuals.
The event which will be held on June 18, at The Pier-Seaside Bistro, located at the Cruise Terminal in Vasco, aims to celebrate the remarkable work carried out by men and women working with snakes in Goa.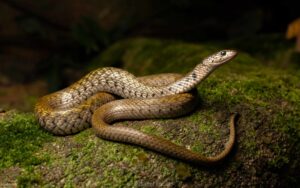 Participants can expect insightful conversations about rescue and release protocols, where experienced professionals will share their knowledge and exchange best practices. The event will also feature an array of captivating snake tales, allowing attendees to delve into the rich world of snake mythology, folklore, and awe-inspiring encounters.
Lucky draws will offer attendees a chance to win exciting prizes, while a silent auction will provide an avenue to contribute to the work of those working with snakes in Goa. Moreover, attendees will have the opportunity to interact with renowned figures from the snake world, connecting with influencers and experts who have dedicated their lives to the study and conservation of snakes.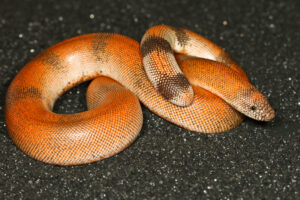 Snake hooks will be available for purchase, ensuring everyone can participate and engage with these magnificent creatures. There will also be captivating displays and stalls offering an array of snake-related merchandise, educational materials, and conservation initiatives.
The event is open to individuals aged 18 and above. Limited seats are available.
Featured Events
Sunaparanta Goa Centre for the Arts is organising an exhibition preview of the Korean artist Kyungwoo Chun's work titled, 'Song without Lyrics' on August 18 from 7 p.m. onwards at their premises. Last date of exhibition: November 11. Details: 9370675100/ 9767864206.
Caritas Goa in association with professional artist Lioba Knepple is organising a new certificate course on 'Art as healing tool' every Saturday from August 26 to November 4 at Institute Nosa Senhora de Piedade, near Hotel Mandovi, Panaji. Fee: Rs.2500. Details: 9422362627.
The Directorate of Sports and Youth Affairs is organising the South District Youth Festival on September 26 and 27 at Ravindra Bhavan, Margao, North District Youth Festival on September 29 and 30 at Ravindra Bhavan, Sankhali and State Level Youth Festival on October 5 and 6. Details: 2465704/dir-spor.goa@nic.in
Motoverse 2023 is all set to return for an epic weekend full of fun and adventure at Vagator from November 24 to 26, 2023. Register at: https://www.royalenfield.com/in/en/rides/events/motoverse/register
Fundacao Oriente Panaji is organising the 7th Fundação Oriente Short Story Competition. In this regard, the organisation will organise a creative writing workshop between June 23 and 25. Entries for the competition 2023 will be accepted between August 15 and 30. The shortlisted stories will be announced on November 30 and the winners will be declared at a function to be held on December 8. The winning and shortlisted stories will be translated into English and published in the anthology 'Short Stories from Goa' in 2024. Regulations and registration forms are available on request by email to fossc2023@gmail.com. Details: 2230728.