Lush green trees and the pristine Mandovi River flowing are notably one of the few things one will see cruising through the beautiful City of Panjim. Panjim being the capital city of Goa calls many visitors.
Cruising through Panjim will definitely take a travel thirsty wanderer back in time to the Portuguese era.
Fontainhas
Fontainhas is famously known to be the Latin quarters of Goa has proven to be a very photo-worthy location for many. The feature of this place is Portugal infused architecture. Walking through the lanes of Fontainhas you'll notice walls painted in hues of blue, yellow and strip white and that's only the tip of the beautiful architecture. Walking through the lanes it's definite to find many cafes and art galleries. Dive deeper into the architecture as you walk into the art galleries.
Our Lady of Immaculate Conception
One of the most famously known Churches in Goa is the Our Lady of Immaculate Conception Church. The church stands tall in the center of Panjim and receives hundreds of visitors on a daily basis. The church's white color instantly grabs the eye.  Another feature of this church is its zigzag stairs that lead to the church. The church also holds an ancient bell that is said to come from the Augustinian ruins of the Church of Our Lady of Grace and is the second-largest bell in the whole of Goa. After a bustling day in the city, sitting on the steps of the church gives out a beautiful view of the Goan city life.
Walkthrough Panjim market
Panjim Market is like any other market, busy and bustling with people. The Panjim market, however, should be in one's to-do list. Entering the market you'll see walls painted with the famous Mario Miranda's works. The Panjim market set a variety of local produce and different Goan sweet's as well. Apart from that one is definite to find an array of stalls and shops selling the famous Goan wines, Feni and many other drinks along with some cashew nut stalls as well. The best thing about them is they're at very reasonable prices.
A Yacht Trip in Mandovi
Yacht's in Goa is a fairly new concept and is one of the best ones should try in Goa! The trip compromises of a trip through the waters of the Mandovi. The prices of the trip are based on one's choice of activity for the day. They also have different varieties in the yacht such as Barbeques, Musical cruises and many more. Fun cruises Goa, Goa Yacht are some of the known services.
Mandovi River Cruise
Mandovi river cruise is known to be one of the oldest sightseeing activities in Goa. The cruise caters to a size of about 50 people and higher during peak season. The cruise provides a carnival-like experience to its visitors. The duration of this event is generally for an hour and it includes many musicals and dancing which gives the pure essence of Goa.
*Prices for the River Carnival offered by Goa tourism is priced at Rs. 500
Lyann D'Souza | NT GoGoaNow
Pics Credit – Shivang Mishra I NT GOGOANOW.COM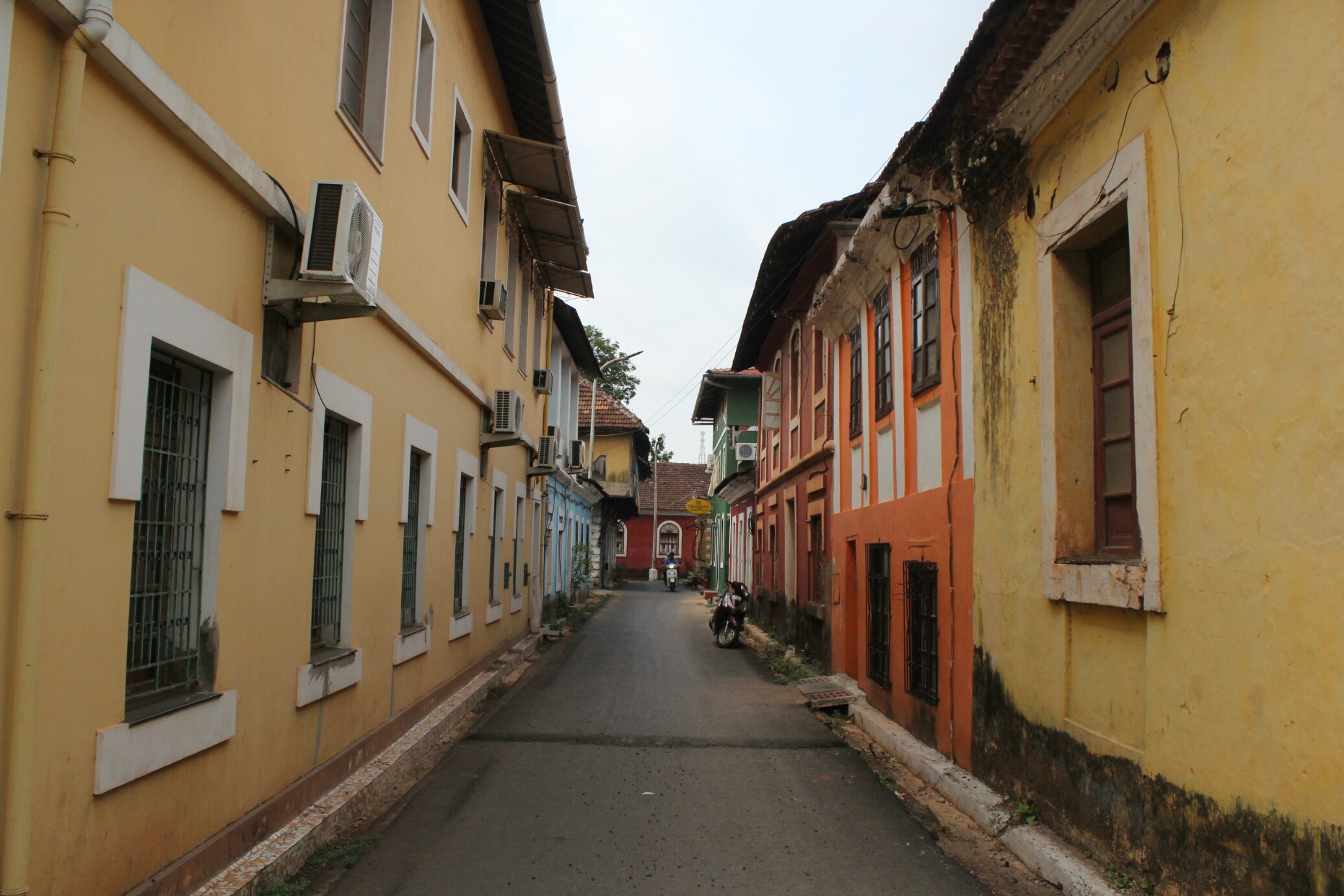 Featured Events
An exhibition entitled 'bigfuttsart', a distinct form of art with nostalgic and folk connections created by young talents and initiated by Maendra Alvares will be unveiled at Big Foot Art Gallery on March 1. The exhibition will remain on view till March 12, from 9:30 a.m. to 6 p.m. at Ancestral Goa – Big Foot, Loutolim. Details: www.ancestralgoa.com/ www.bigfootgoa.com
Kala Academy Goa is organising its 45th Konkani Drama Competition from March 1 to March 26 with the participation of 21 Konkani theatre groups from Goa. The competition will be held at Master Dattaram Sabhagruha, Rajiv Gandhi Kala Mandir, Ponda Goa. The event is organised in collaboration with Rajiv Gandhi Kala Mandir, Ponda. The competition will be held in adherence to all COVID-19 protocol. The shows in this competition will commence daily at 7 p.m. and tickets of `50 per person per show will be available at the ticket counter of Rajiv Gandhi Kala Mandir from 4 p.m. onwards on the day of the performance. Details: www.kalaacademygoa.co.in
A workshop for travel and food lovers on travel writing, conducted by Shikha Tripathi (Nat Geo published) will be held on March 6, at 11 a.m. at Barefoot Goa, Parra. A vegan lunch by Okapi Vegan Kitchen will follow. The workshop is a stepping stone to writing professionally, and will help participants find their voice, develop story ideas, and edit right. Fee: `2000. Details: 9820816965
The 18th Senior and 13th Junior National Para Powerlifting Championship 2021 will be conducted by Karnataka Sports Association for the Physically Challenged under the aegis of Paralympic Committee of India (PCI) on March 20 and March 21 at Shree Kanteerava Stadium, Bengaluru. The age criteria for juniors will be 20 years and below; and for seniors will be 20 years and above. Only state registered and players who are PCI license-holders will be allowed to participate in the competition. Those who are interested to participate in the championship have to pay state registration and PCI license fee. Interested players from Goa should register their names by February 28 to Goa Paralympic Association by email or via WhatsApp. Details: goaparaass@gmail.com/ 9422970919/ 8381011646.