You've come to Goa and your adrenaline is pumping. You have so much energy and seeing the tall coconut trees and clear blue skies makes you even more pumped up.
DAY 1
Use all your excitement to start your first day with a trek! If you were in awe of Goa's natural beauty from the get-go, be prepared to fall even more in love. There are a plethora of organizers who take you to gorgeous places like the famous Dudhsagar waterfalls or some more hidden places that most tourists haven't even heard of.  The sights of the green foliage, chirping birds, and fresh air will surely make your heart sing. There are high chances that a delicious local lunch is part of your tour package.
After you come back and rest, head out in the evening to a beach. If you're tired, relax on the warm sand and relish the scenery. Otherwise, draw out your thirst for adventure again and try out exciting watersports. Parasailing gives the most thrills as you'll get to glide in the air and watch the frothy waves below.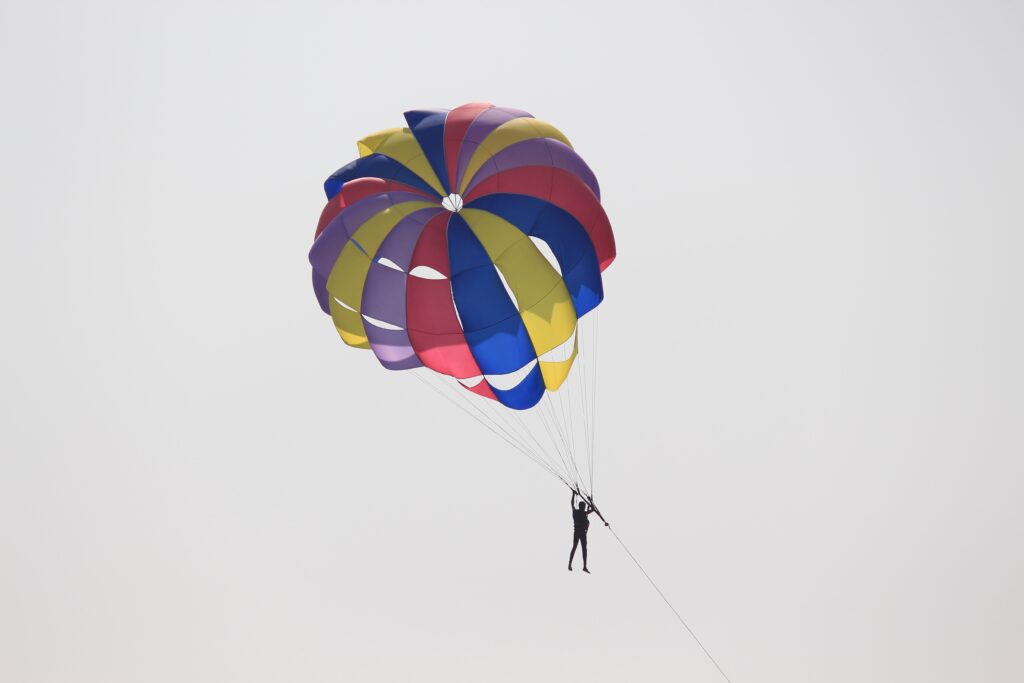 If you are in North Goa, have a delicious local dinner at Florentine's where there is a variety of Goan style seafood dishes and be sure to try out their star dish – Chicken Cafreal.
DAY 2
The last day in Goa… Make the best use of it by starting the day with a hearty breakfast early morning. Head over to Mr Baker 1992 for some authentic local snacks like prawn rissois, potato chops, Cheese and spinach croquettes, meat pattices, and mouthwatering bebinca.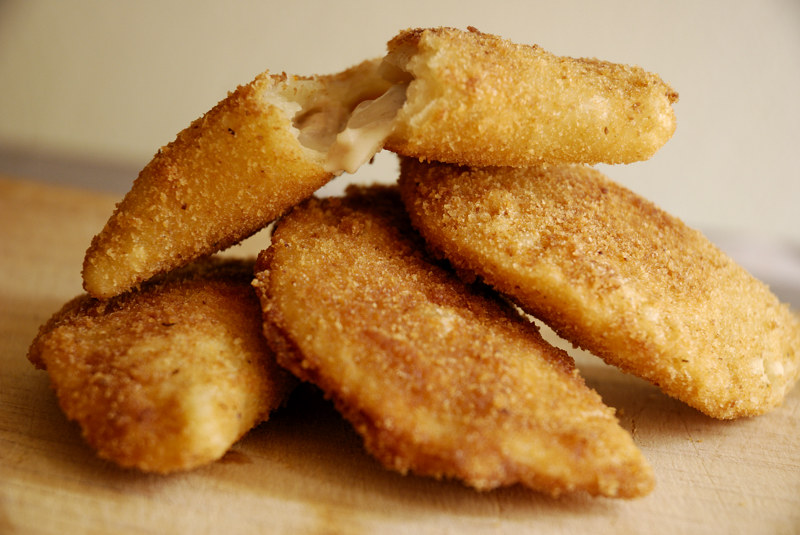 After you take a leisurely stroll you have two options – soaring through the air or the opposite… immersing yourself under the deep blue sea. Yes, you read that right! Goa has bungee jumping! Here, you can experience thrills like no other while admiring the beautiful Mayem lake. On the other hand, Grand Island can give you an otherworldly experience through scuba diving which is oddly relaxing and yet takes a lot of guts.
When you come back to your place of stay, relax for a while and then get ready for a fantastic dinner with live music. Some options to experience this include Rudy's Bar & Grill, Mustard, Cavala, The Rice Mill, Firepit Grills & Spirits, etc.
Featured Events
Sunaparanta Goa Centre for the Arts is organising an exhibition preview of the Korean artist Kyungwoo Chun's work titled, 'Song without Lyrics' on August 18 from 7 p.m. onwards at their premises. Last date of exhibition: November 11. Details: 9370675100/ 9767864206.
Caritas Goa in association with professional artist Lioba Knepple is organising a new certificate course on 'Art as healing tool' every Saturday from August 26 to November 4 at Institute Nosa Senhora de Piedade, near Hotel Mandovi, Panaji. Fee: Rs.2500. Details: 9422362627.
The Directorate of Sports and Youth Affairs is organising the South District Youth Festival on September 26 and 27 at Ravindra Bhavan, Margao, North District Youth Festival on September 29 and 30 at Ravindra Bhavan, Sankhali and State Level Youth Festival on October 5 and 6. Details: 2465704/dir-spor.goa@nic.in
Motoverse 2023 is all set to return for an epic weekend full of fun and adventure at Vagator from November 24 to 26, 2023. Register at: https://www.royalenfield.com/in/en/rides/events/motoverse/register
Fundacao Oriente Panaji is organising the 7th Fundação Oriente Short Story Competition. In this regard, the organisation will organise a creative writing workshop between June 23 and 25. Entries for the competition 2023 will be accepted between August 15 and 30. The shortlisted stories will be announced on November 30 and the winners will be declared at a function to be held on December 8. The winning and shortlisted stories will be translated into English and published in the anthology 'Short Stories from Goa' in 2024. Regulations and registration forms are available on request by email to fossc2023@gmail.com. Details: 2230728.