You've come to Goa and your adrenaline is pumping. You have so much energy and seeing the tall coconut trees and clear blue skies makes you even more pumped up.
DAY 1
Use all your excitement to start your first day with a trek! If you were in awe of Goa's natural beauty from the get-go, be prepared to fall even more in love. There are a plethora of organizers who take you to gorgeous places like the famous Dudhsagar waterfalls or some more hidden places that most tourists haven't even heard of.  The sights of the green foliage, chirping birds, and fresh air will surely make your heart sing. There are high chances that a delicious local lunch is part of your tour package.
After you come back and rest, head out in the evening to a beach. If you're tired, relax on the warm sand and relish the scenery. Otherwise, draw out your thirst for adventure again and try out exciting watersports. Parasailing gives the most thrills as you'll get to glide in the air and watch the frothy waves below.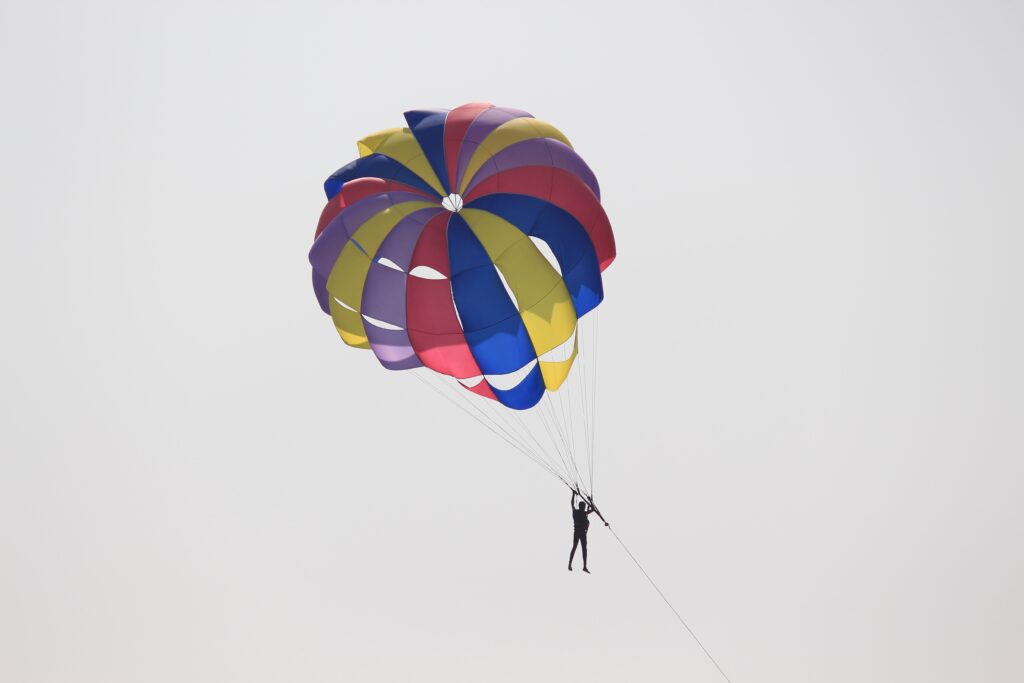 If you are in North Goa, have a delicious local dinner at Florentine's where there is a variety of Goan style seafood dishes and be sure to try out their star dish – Chicken Cafreal.
DAY 2
The last day in Goa… Make the best use of it by starting the day with a hearty breakfast early morning. Head over to Mr Baker 1992 for some authentic local snacks like prawn rissois, potato chops, Cheese and spinach croquettes, meat pattices, and mouthwatering bebinca.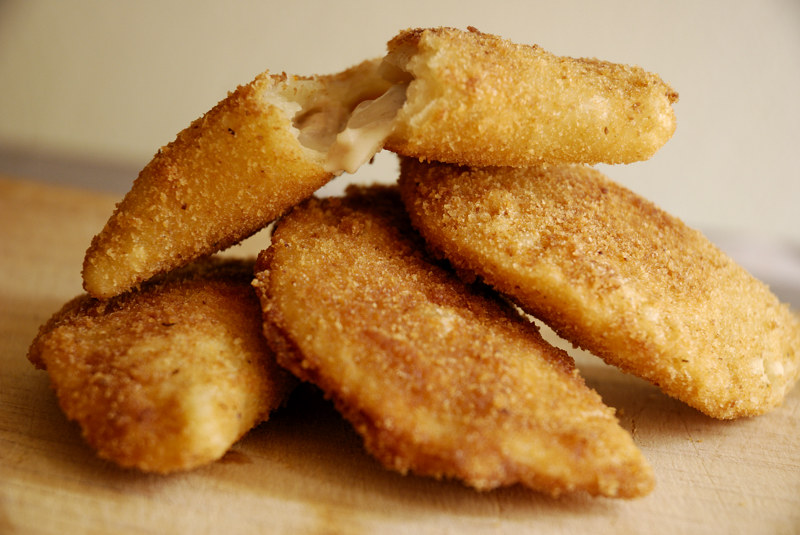 After you take a leisurely stroll you have two options – soaring through the air or the opposite… immersing yourself under the deep blue sea. Yes, you read that right! Goa has bungee jumping! Here, you can experience thrills like no other while admiring the beautiful Mayem lake. On the other hand, Grand Island can give you an otherworldly experience through scuba diving which is oddly relaxing and yet takes a lot of guts.
When you come back to your place of stay, relax for a while and then get ready for a fantastic dinner with live music. Some options to experience this include Rudy's Bar & Grill, Mustard, Cavala, The Rice Mill, Firepit Grills & Spirits, etc.
Featured Events
Goa Marriott Resort & Spa is hosting a Millet Food Festival to commemorate the International Year of Millets (IYM 2023). This festival features a selection of organic meals made with millets, the super grain, that have been hand-selected by executive chef Amit Dash and his team. The festival is on till March 31. Details: 8326656000/ 9967763776/ 7030040392.
Museum of Christian Art, Old Goa has organised an art exhibition 'Engraved Treasures-Part II' Contemporary Responses to 18th Century Prints from the MoCA Collection till April 30 from 10 a.m. to 4.30 p.m. Details: 8308805399.
The Cinephile Club is organising the screening of Japanese family drama, 'Our Little Sister' on March 30 from 6.30 p.m. onwards at Maquinez Palace, Old GMC Complex, Panaji.
PechaKucha Goa North Goa edition on the theme 'Beyond Stereotypes' that will feature presentations by women who dared to be different will be held on March 31, 7 p.m. onwards at Happy Soul by Autumn Leaf, Assagao. Details: 8788052757.
Indo Portuguese Friendship Society, Altinho, Panaji, is organising its annual traditional, Noite-Indo Portuguesa Dine and Dance on April 14, 7.30 p.m. at Coco Loco, Agacaim. Details: 9552596875/ 9822046004.