"I feel that all of us as human beings have to express something. We're all bubbling with something," said Prasoon Joshi, Indian lyricist, screenwriter, and poet. He gave a master class at the prestigious film festival Iffi on the topic 'The Art and Craft of Lyrics'.
He started off with a story of how a girl narrated to him that someone shouted at a house and the house shouted back. She didn't know the word 'echo'. He said that if the word goes extinct, the whole narrative of the experience is gone.
An interesting fact Joshi revealed was that artificial intelligence (AI) has entered the world of scriptwriting. He acknowledged the importance of data and data processing but there was something that bothered him. "Imagine you're standing in front of a funeral pyre feeling the heat and smelling the body burning. Everything you subliminally experienced can't be captured by AI. Humans have so many dimensions. So, AI has a lot to catch up on," he said.
He went on to talk about the market. "The market has one thing very clear – if it doesn't sell then it stops getting made. I don't completely agree with the market philosophy. Different types of art and languages have to be protected. They might not have a great market but it's the responsibility of citizens to protect them. Many art forms are dying," the zealous lyricist shared.
He gave some advice, "When you share a wallet, you'll have to share a voice. If someone is paying for the product, you've to also listen to what they think about it." He taught about the difference between public viewing and private viewing. "Psychologically you've to understand that they have different codes of conduct. It's all about respecting other people. Apart from my freedom of expression, I also have to respect the people I'm expressing for, especially when I'm seeking their money," Joshi explained.
The audience was captivated as Prasoon Joshi sang in the middle of his teachings with his genius lyrics and melodious voice. He inspired everyone by explaining through his own life that whatever you learn and experience doesn't go to waste. Science was mostly in his field of knowledge and at one point he used scientific term(s) in his lyrics. "Even playing with children isn't a waste. When I was writing 'Taare zameen par' songs, all the images have come from my daughter. I was describing her. Unless you've held a child's hands, you won't be able to tell about it," he said.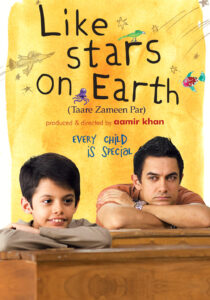 Joshi ended the session with this unforgettable line: "Believe me when I'm saying this as I'm saying this from experience. There is nobody like you. Until the time you tap into that unique you, your job is not done. Don't ever try to imitate anyone else."
Featured Events
Sunaparanta Goa Centre for the Arts is organising an exhibition preview of the Korean artist Kyungwoo Chun's work titled, 'Song without Lyrics' on August 18 from 7 p.m. onwards at their premises. Last date of exhibition: November 11. Details: 9370675100/ 9767864206.
Caritas Goa in association with professional artist Lioba Knepple is organising a new certificate course on 'Art as healing tool' every Saturday from August 26 to November 4 at Institute Nosa Senhora de Piedade, near Hotel Mandovi, Panaji. Fee: Rs.2500. Details: 9422362627.
The Directorate of Sports and Youth Affairs is organising the South District Youth Festival on September 26 and 27 at Ravindra Bhavan, Margao, North District Youth Festival on September 29 and 30 at Ravindra Bhavan, Sankhali and State Level Youth Festival on October 5 and 6. Details: 2465704/dir-spor.goa@nic.in
Motoverse 2023 is all set to return for an epic weekend full of fun and adventure at Vagator from November 24 to 26, 2023. Register at: https://www.royalenfield.com/in/en/rides/events/motoverse/register
Fundacao Oriente Panaji is organising the 7th Fundação Oriente Short Story Competition. In this regard, the organisation will organise a creative writing workshop between June 23 and 25. Entries for the competition 2023 will be accepted between August 15 and 30. The shortlisted stories will be announced on November 30 and the winners will be declared at a function to be held on December 8. The winning and shortlisted stories will be translated into English and published in the anthology 'Short Stories from Goa' in 2024. Regulations and registration forms are available on request by email to fossc2023@gmail.com. Details: 2230728.