Photo Journalists' Association (PJAG) in association with the Directorate of Art and Culture organised a photo exhibition, felicitation, and prize distribution of the state-level photo contest on the occasion of 'World Photography Day' at Sanskruti Bhavan, Patto.
The chief guest at the occasion was Chief Minister Pramod Sawant while the guest of honour was Minister for Art and Culture, Govind Gaude. Also present were director, Department of Information and Publicity, Meghana Shetgaonkar; Utpal Parrikar among others.
In the school category, the five best prizes were awarded to Saraa Sansgiri, Nash Angwyn Lopes, Gargi G Shetkar, Arnan Jonathan Dias and Saloni Sanjay Nagde.
Apart from this, 20 of the best photographs were selected by a panel of judges. The list included photographs by Nash Angwyn Lopes, Samarth Updesh Kossembe, Ketan Suresh Naique, Urvi N Kambli, Prachi Atmaram Gauns, Yeshashvi L Kuttikar, Gargi G Shetkar, Manasvi N Majik, Shrikrishnna Rama Naik, Suyash S Chodankar, Vedarth Vivek Joshi, Snusha Samir Shirodkar, Ayush A Salgaonkar, and Liane Rossetti Nunes.
(The exhibition will be on view till August 20 at Sanskruti Bhavan, Patto)
Pics Credit - Shivang Mishra I NT GOGOANOW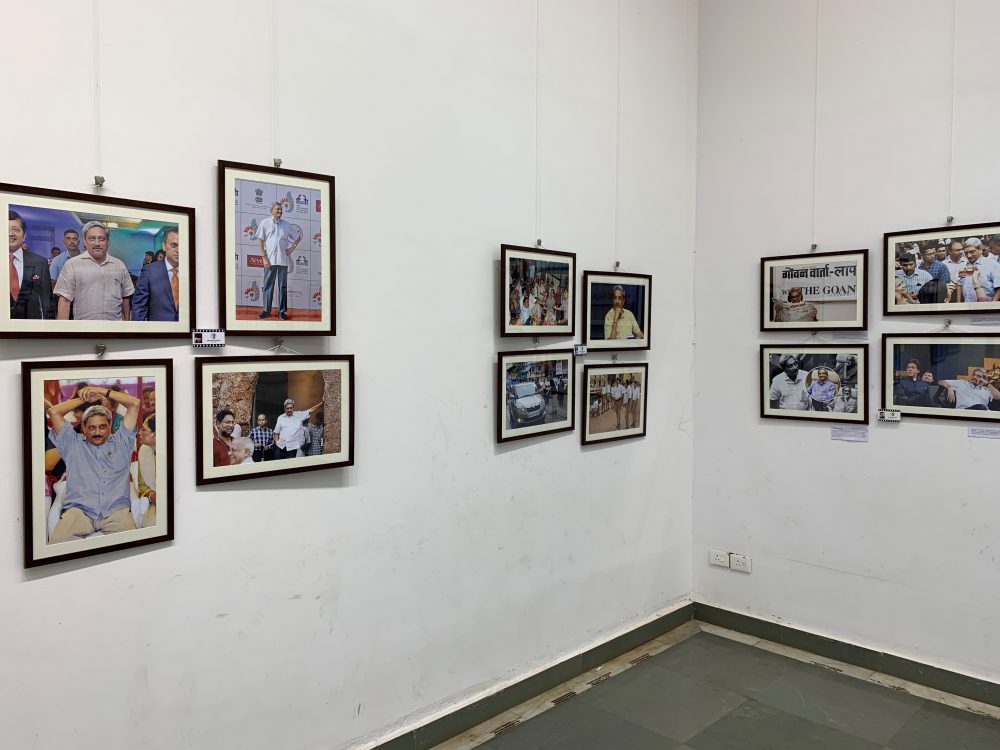 Featured Events
An exhibition entitled 'bigfuttsart', a distinct form of art with nostalgic and folk connections created by young talents and initiated by Maendra Alvares will be unveiled at Big Foot Art Gallery on March 1. The exhibition will remain on view till March 12, from 9:30 a.m. to 6 p.m. at Ancestral Goa – Big Foot, Loutolim. Details: www.ancestralgoa.com/ www.bigfootgoa.com
Kala Academy Goa is organising its 45th Konkani Drama Competition from March 1 to March 26 with the participation of 21 Konkani theatre groups from Goa. The competition will be held at Master Dattaram Sabhagruha, Rajiv Gandhi Kala Mandir, Ponda Goa. The event is organised in collaboration with Rajiv Gandhi Kala Mandir, Ponda. The competition will be held in adherence to all COVID-19 protocol. The shows in this competition will commence daily at 7 p.m. and tickets of `50 per person per show will be available at the ticket counter of Rajiv Gandhi Kala Mandir from 4 p.m. onwards on the day of the performance. Details: www.kalaacademygoa.co.in
The 18th Senior and 13th Junior National Para Powerlifting Championship 2021 will be conducted by Karnataka Sports Association for the Physically Challenged under the aegis of Paralympic Committee of India (PCI) on March 20 and March 21 at Shree Kanteerava Stadium, Bengaluru. The age criteria for juniors will be 20 years and below; and for seniors will be 20 years and above. Only state registered and players who are PCI license-holders will be allowed to participate in the competition. Those who are interested to participate in the championship have to pay state registration and PCI license fee. Interested players from Goa should register their names by February 28 to Goa Paralympic Association by email or via WhatsApp. Details: goaparaass@gmail.com/ 9422970919/ 8381011646.