Sometimes it is better to take a break from chasing complicated, intricate, cuisines and dishes and just sit back and relish food that takes you back to your roots and simpler times. Here are a few glimpses of the morsels available at the Goan Saraswat cuisine pop-up at Vivanta Goa, Panaji.
Sheryl Gonsalves | NT GOGOANOW
Usually, the favourite memories of a person are related to the food they enjoyed from their mother's or grandmother's hands. I got to relive those memories as I ate the simple traditional food at Vivanta Goa, Panaji's Goan Saraswat cuisine pop-up. The chef behind this unique pop-up is Shubhra Shankhwalker who has partnered with Vivanta Goa, Panaji to curate this exclusive gastronomic experience. "When people come to Goa, they only try Goan Catholic food. No one talks about Goan Saraswat food. The pop-up is for people to be aware of it. This type of food is only available in people's houses. It's not easily available in restaurants," Shankhwalker says. She learned to cook from her mother-in-law and mother. She had once told her mother that she has no interest in cooking, but now carries 15 years of cooking experience.
When the silver thali came to the table, the aroma hit me and I was eager to dig in. The recipes used to create the featured dishes have been around for ages. My eyes were drawn to the Goan rice neatly placed over a banana leaf with dill pancakes and tender coconut dosa at the side. I was happy to try out the green-hued dill pancakes as it is something I've never had before. The alu bhaji had a sense of creaminess and a mild sweetish taste while the prawn curry consisted of typical traditional spices. Another item in my thali was the pineapple karam. It had a decent taste but it wasn't one of my favourites in comparison with the other items. If I had to pick a favourite it would be the chicken xacuti which I enjoyed with the tender coconut dosa. Its taste took me back to my grandmother's house. Shankhwalker says: "For the thali's chicken dish, I chose chicken xacuti. This is because when I remember my past, chicken xacuti was the main dish for my birthdays."
Included in the thali is a mackerel which is stuffed with homemade green chutney. It is one of the star items. Unfortunately, I didn't taste it as I'm not a fan of fish. The local papad and kappas were good accompaniments; they were crunchy and had a hint of spiciness. I also liked the lonche's interesting flavour. It is the chef's homemade pickle and she will also be introducing a prawn pickle. For dessert I had soojhi. It contains whole wheat, coconut milk, coconut chunks, and turmeric leaves which made it satisfying to eat. In a nutshell, I was contented to be able to try a lesser-known facet of Goan food.
The pop-up also has a vegetarian thali which includes seasonal bhajis like ambadyachi uddamethi and khatkhate (a mixture of 21 vegetables). One of the main ingredients used in the thalis is the coconut which is popular in Goa. The menu for the thalis isn't fixed. The dishes served will depend on the ingredients available in the market on that day. This concept is similar to how a mother comes home and cooks with the fresh ingredients bought from the market. Shubhra would love to serve dishes like rava fried crabs, prawn dangar, prawn kismoor, etc if it's available in the market on that morning.
(The Goan Saraswat cuisine pop-up will be held from August 16 to August 18 and August 23 to August 25)
Pics Credit: Shivang Mishra | NT GOGOANOW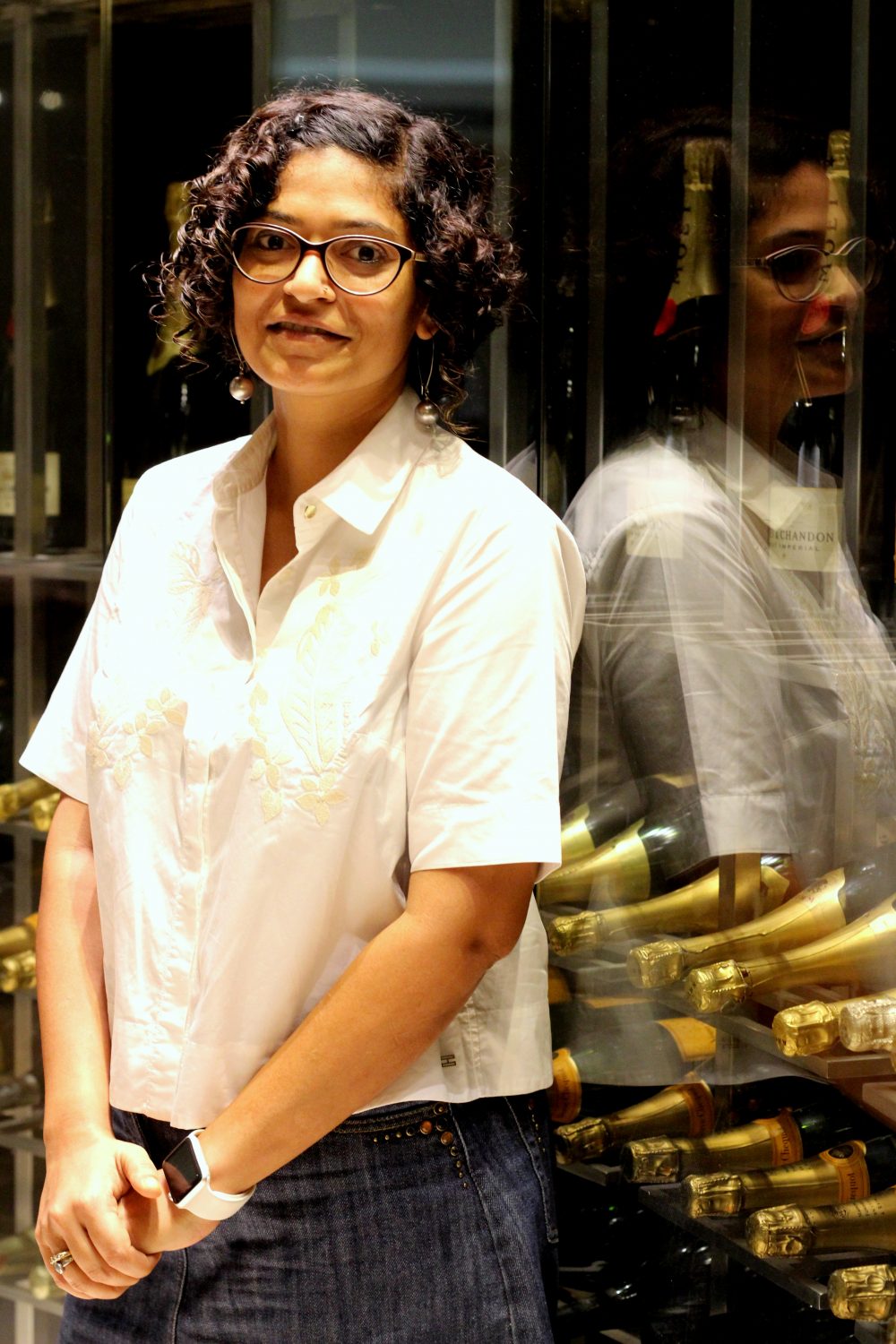 Featured Events
Sunaparanta Goa Centre for the Arts is organising an exhibition of Works from the Goa Open Arts Grants 2022 – 2023, Echoes till June 10 at their premises. Details: 9370675100.
Fundacao Oriente Panaji is organising the 7th Fundação Oriente Short Story Competition. In this regard, the organisation will organise a creative writing workshop between June 23 and 25. Entries for the competition 2023 will be accepted between August 15 and 30. The shortlisted stories will be announced on November 30 and the winners will be declared at a function to be held on December 8. The winning and shortlisted stories will be translated into English and published in the anthology 'Short Stories from Goa' in 2024. Regulations and registration forms are available on request by email to fossc2023@gmail.com. Details: 2230728.