Sawkar, who has acted in successful Marathi stage musicals like 'Saubhadra', 'Manapman', 'Suvarntula', 'Mandarmala', 'Jai Jai Gaurishankar', 'Katyar Kaljhat Ghusli', 'To Rajhans Ek', 'Amrit Mohini' and 'Avagha Rang Ekachi Jhala' among others, in his speech said that he had started acting on stage from a very early age, particularly as his father and noted stage singer/ actor, Raghuvir Sawkar owned a drama company, Rangbodhechhu.
"I have enjoyed every moment of my life on stage and have a lot of anecdotes relating to my long stage career," the Padma Shri award-winning nonagenarian singer/actor stated, revealing his plans to do more for the stage, in the future.
Prabhu, speaking on the occasion said that the musical stage has been the life of Sawkar. "It is virtually there in his every breath," the editor of the book said, pointing out that Sawkar is still contributing towards strengthening the existence of the Marathi stage.
The chairman of the Institute Menezes Braganza, Sanjay Harmalkar who prepared a portrait of Sawkar also spoke on the occasion.
'Mee Natakwala' (I am a Man of the Stage), a coffee table book based on the memoirs of the noted Goan stage singer/ actor, Prasad Sawkar was released by Minister for Art and Culture, Govind Gaude, at a special function held in the Black Box, at Kala Academy on Friday.
The book brought out by the directorate of art and culture, and edited by the editor of 'Navprabha', Paresh Prabhu narrates the memoirs of Sawkar in his seven-decade-long career as a popular stage artist.
Gaude praising Sawkar's contribution towards Marathi natak and natyasangeet said that the youth should consider the veteran stage actor as their idol and emulate his qualities. "Sawkar worked on the stage, when there was little respect for this profession, and further strived to take the Marathi stage to the heights of glory," he added, pointing out the need for publishing books like the one written by Sawkar, so as to present something novel on the modern-day stage for sharing happiness with the audiences and not solely for earning money.
Pic Credit - Shivang Mishra I NT GOGOANOW.COM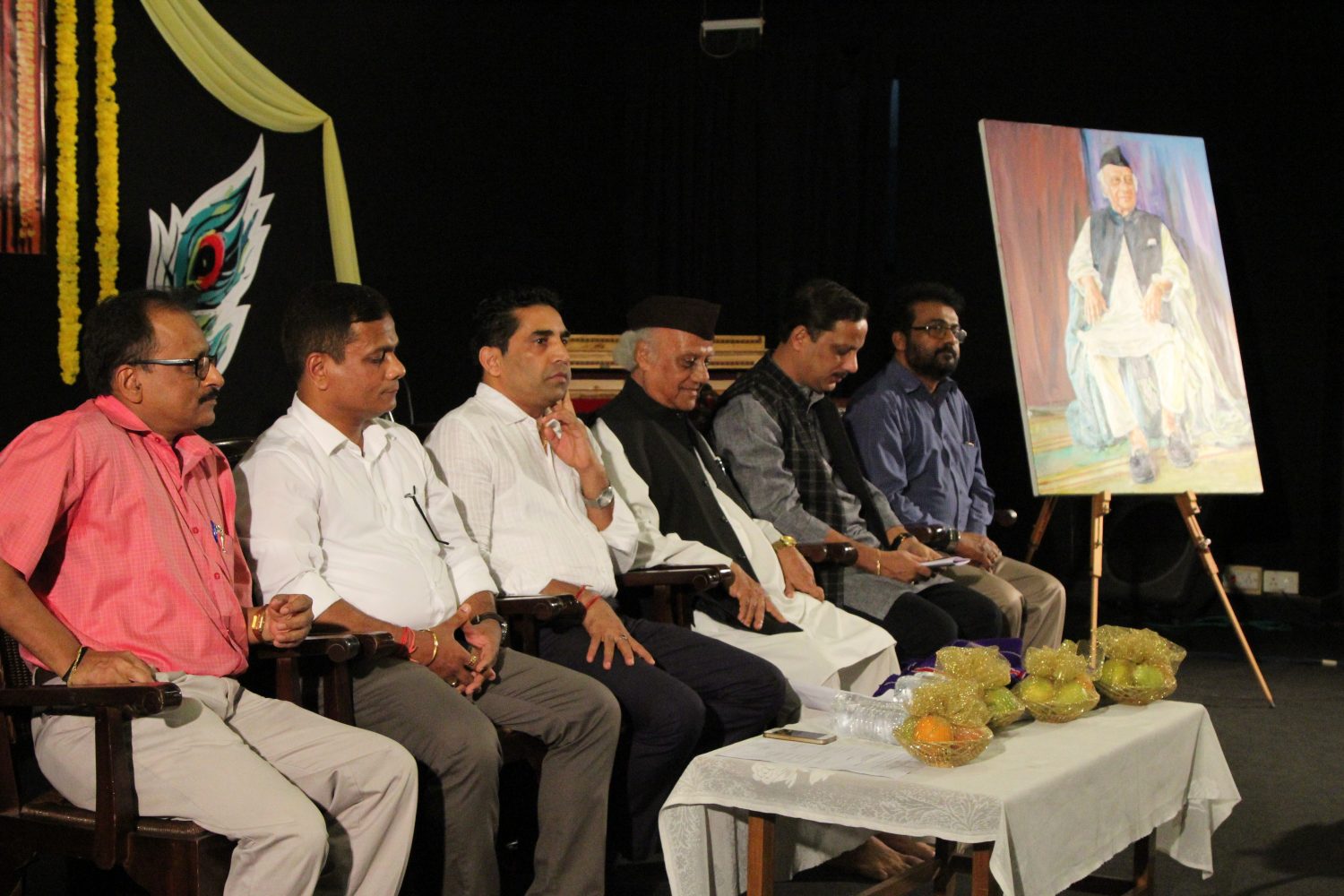 Featured Events
Events Pro | Info: There are no events created, add some please.