Fish Ambotik is a classic favourite among the Goan folk. The curry has a deliciously sour, spicy, and tangy flavour. This is why it is named 'Ambotik' as ambot means sour and tik means spicy. It is usually accompanied with rice, bread, or sannas. Different types of fishes can be used such as kingfish, mackerel, shark, etc. This dish can be identified by its reddish-orange colour.
The following recipe is given by a Goan grandmother who has a passion for cooking.
Fish Ambotik of half kg
Grind to paste the following:
1 tsp coriander seeds
1/2 tsp jeera
1/2 tsp mustard seeds
1/2 tsp peppercorns
5 cloves
1-inch stick of cinnamon
6 flakes garlic
3/4 inch piece ginger
6 Kashmiri chillies
1/2 tsp turmeric powder
1 marble size tamarind
METHOD
Pour a little oil in a vessel and then put one medium size onion (finely chopped). Then add one medium chopped tomato. After this, put the ground masala check the thickness of the gravy.  Then put the fish pieces. Lastly, add 1 tbsp spoon Goa vinegar. Add salt according to taste.
SHERYL GONSALVES | NT GOGOANOW
Pic credit: Shivang Mishra | NT GOGOANOW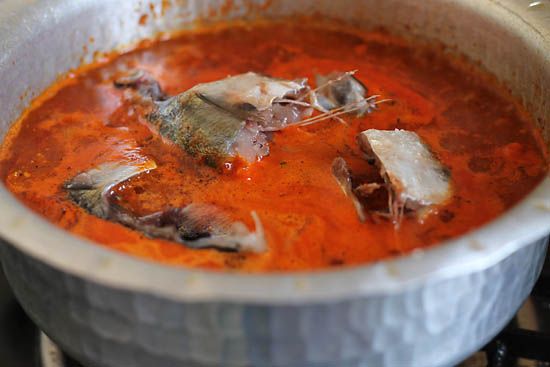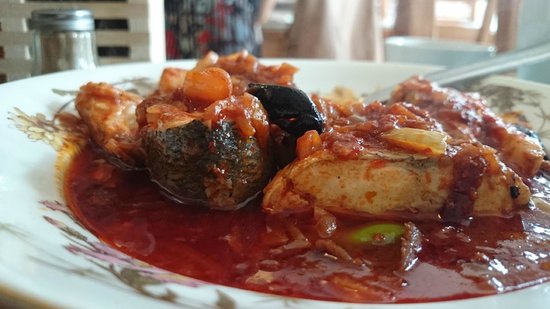 Featured Events
A Catholic men's conference will be held on February 5, 4.30 p.m. to 8 p.m. at the Carmelite Monastery, Margao. This event, which is inclusive of Sunday Mass is exclusively for men 21 years and above to deepen their relationship with Christ, enhance their personal, family and social commitments, and become aware of the Christian lay apostolate. The speakers at the conference will be Fr. Mario Fernandes, OCD and Fr. Alvito Fernandes, OCD. Details: 2735052/8050573532.
Thomas Stephens Konknni Kendr will be conducting a Konkani course from February 7 to March 9, 10 a.m to 12.30 p.m. from Monday to Friday at its premises at B.B. Borkar Road, Porvorim. Details: 2415857/ 2415864.
Goa Book Fair will be held from February 9 – 13 at Ravindra Bhavan, Margao.
The Mahalo Ukulele festival will be held on February 18 and 19 at Saraya Goa. Details: +971502460101.