Fish Ambotik is a classic favourite among the Goan folk. The curry has a deliciously sour, spicy, and tangy flavour. This is why it is named 'Ambotik' as ambot means sour and tik means spicy. It is usually accompanied with rice, bread, or sannas. Different types of fishes can be used such as kingfish, mackerel, shark, etc. This dish can be identified by its reddish-orange colour.
The following recipe is given by a Goan grandmother who has a passion for cooking.
Fish Ambotik of half kg
Grind to paste the following:
1 tsp coriander seeds
1/2 tsp jeera
1/2 tsp mustard seeds
1/2 tsp peppercorns
5 cloves
1-inch stick of cinnamon
6 flakes garlic
3/4 inch piece ginger
6 Kashmiri chillies
1/2 tsp turmeric powder
1 marble size tamarind
METHOD
Pour a little oil in a vessel and then put one medium size onion (finely chopped). Then add one medium chopped tomato. After this, put the ground masala check the thickness of the gravy.  Then put the fish pieces. Lastly, add 1 tbsp spoon Goa vinegar. Add salt according to taste.
SHERYL GONSALVES | NT GOGOANOW
Pic credit: Shivang Mishra | NT GOGOANOW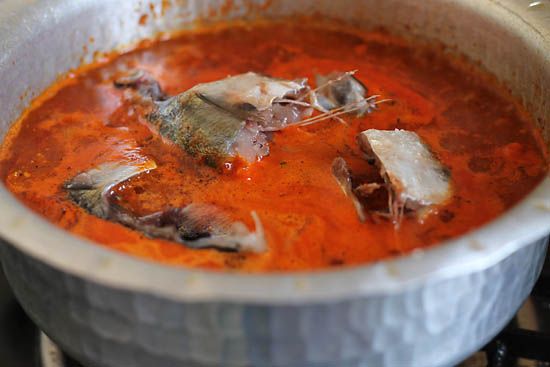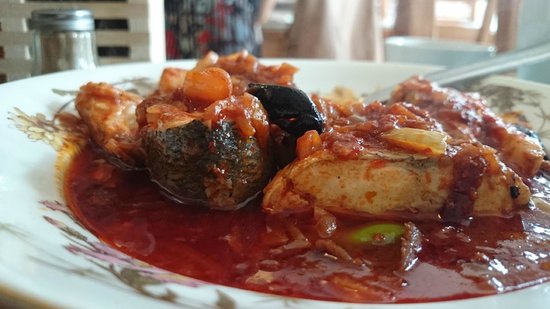 Featured Events
Sunaparanta Goa Centre for the Arts is organising an exhibition preview of the Korean artist Kyungwoo Chun's work titled, 'Song without Lyrics' on August 18 from 7 p.m. onwards at their premises. Last date of exhibition: November 11. Details: 9370675100/ 9767864206.
Caritas Goa in association with professional artist Lioba Knepple is organising a new certificate course on 'Art as healing tool' every Saturday from August 26 to November 4 at Institute Nosa Senhora de Piedade, near Hotel Mandovi, Panaji. Fee: Rs.2500. Details: 9422362627.
The Directorate of Sports and Youth Affairs is organising the South District Youth Festival on September 26 and 27 at Ravindra Bhavan, Margao, North District Youth Festival on September 29 and 30 at Ravindra Bhavan, Sankhali and State Level Youth Festival on October 5 and 6. Details: 2465704/dir-spor.goa@nic.in
Motoverse 2023 is all set to return for an epic weekend full of fun and adventure at Vagator from November 24 to 26, 2023. Register at: https://www.royalenfield.com/in/en/rides/events/motoverse/register
Fundacao Oriente Panaji is organising the 7th Fundação Oriente Short Story Competition. In this regard, the organisation will organise a creative writing workshop between June 23 and 25. Entries for the competition 2023 will be accepted between August 15 and 30. The shortlisted stories will be announced on November 30 and the winners will be declared at a function to be held on December 8. The winning and shortlisted stories will be translated into English and published in the anthology 'Short Stories from Goa' in 2024. Regulations and registration forms are available on request by email to fossc2023@gmail.com. Details: 2230728.