Jaggery is a concentrated sugar product that is obtained from sugarcane or palm trees. It is considered as an alternative for sugar as it is very much sweet and also brings nutritional properties with it, which are very much essential to the human body.
In Goa the Coconut jaggery (maddache goud) and sugarcane jaggery (ushi'che goud) are widely used in the cuisine to prepare various delicacies. These both types of jaggery can be easily identified based on their distinctive appearance. The coconut jaggery has a blackish color whereas the sugarcane jaggery has a tan-brownish appearance. As far as the sweetness factor of both these jaggery goes, the coconut jaggery is superior to cane jaggery.
The coconut jaggery is widely used in the cuisine of Catholic community in Goa, who use it to prepare delicacies such as pinagr, dodol, patoloi, donnem and other sweet dishes. Whereas the cane jaggery is profoundly used in the cuisine of Hindu community, who use it to prepare prassad on the occasion of pooja or patoloi's which are prepared on the occasion of nagpanchami.
These varieties of jaggery are very much easily available in all sorts of general stores and local markets located across Goa.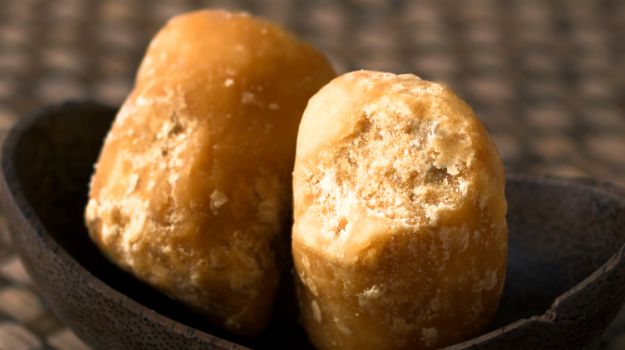 Featured Events
An exhibition, 'Dakshin Gangotri' is being organised to celebrate the 40 years of the first Indian Research station in Antarctica. The exhibition is on till December 15 at the Philatelic Bureau, Opposite the Head Post Office, Panaji.
Kala Academy Goa has invited entries for the 9th Tiatr competition in 'B' Group. The last date for submission of entries at Kala Academy is December 12.
A painting exhibition by Mohit Naik and Mohan Naik, along with Sarah and Yolanda Kammermeier is being organised on December 14 at Art Chamber, Galeria de Belas Artes, Calangute. Details: 9822160073.
The Botanical Society of Goa is organising the 32nd Annual Home Garden Competition. Participants can send photos of their home garden by December 15 on botanicalsocietyofgoa@gmail.com.
The Indo-Portuguese Friendship – Goa will present the Xmas Dine & Dance 2023 on December 15, 7.30 p.m. onwards with foot-tapping music by 'Sound of Music'.
Clube Harmonia De Margao is organising a Christmas market on December 21 from 4 p.m. to 10 p.m. Details: 2714818 / 9765134443.