Kulkuls are crispy delights which people in Goa tend to binge eat. This sweet is prepared the most during Christmas time.
Ingredients:
1or 2 coconuts
1¼ semolina cups
A little butter
4 eggs (only the yolks)
4 cups flour
Method:
Extract the coconut milk. (To extract the thick milk, coarsely grind the coconut with some water. Then put the mixture on a strainer and let the milk come out.)
Mix the semolina, flour, butter, and egg yolks, and add the coconut milk to get a stiff dough.
Knead the dough while adding butter until it becomes soft.
Keep the dough covered for 15- 20 minutes.
Then take small bits of the dough and roll it on a fork to form a curled shape.
Deep fry them until they are golden brown.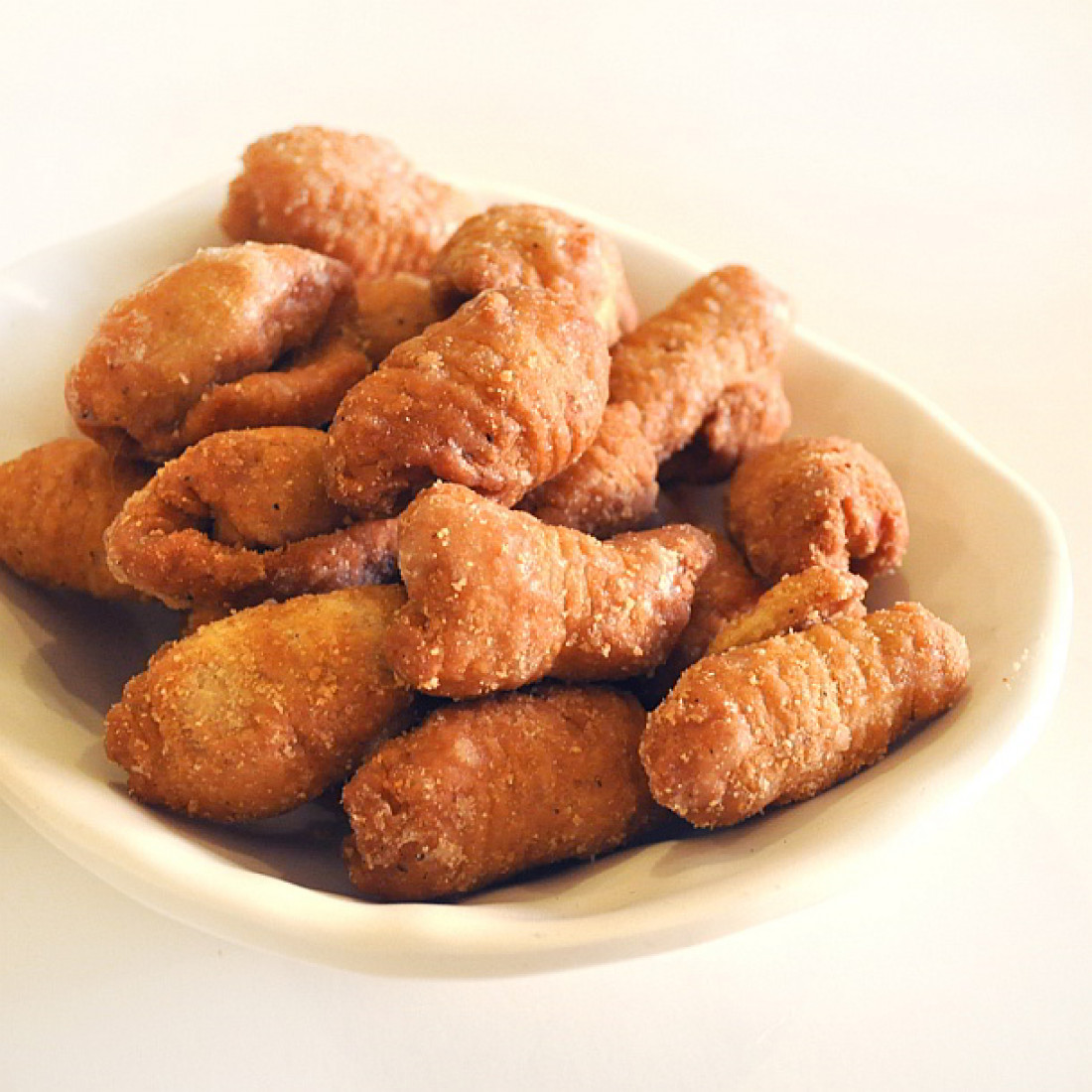 Featured Events
Events Pro | Info: There are no events created, add some please.