Goan cooking generally involves liberal amounts of spices giving dishes a strange taste and distinctive aroma. Particular combinations of spices have led to a number of styles of cooking, which have differing flavors; masala, vindaloo and balchao being some of the most famous. Chilies, particularly the dried red variety, are used widely to add pungency, flavor, texture, marinate meats and fish. The green variety is also used to make chutneys, pickles, give pungency and taste to vegetables, meats and fish.
The Christians prefer to use vinegar, while the Hindus use 'kokum' and tamarind to get the tang in their respective cuisines. Another important product of the palm is jaggery, a dark colored sweetener that is widely used in preparing Goan sweetmeats. Jaggery made from sugarcane is also used which has got a lighter colour compared to the coconut palm one.
The spice plantations of Goa are quite popular as a tourist attraction, for more details click on - Spice Plantations
The various spices found in the Goan markets (Local Markets) or any General stores around you are;
Fennel (Badisep)
 Asafetida (Hing)
Cardamom (Veichi)
Cumin (Jirem)
Pepper (Mirem)
Mustard seeds (Sasvam)
Cinnamon (Dalchini)
Clove (Lovang)
 Coriander Seed (Sukhi Kothmir)
 Cubeb (Teflam)
 Fenugreek seed (Methi)
Garlic (Losun)
Pic Credit - Shivang Mishra I NT GOGOANOW.COM
Ginger (Allem)
Green chili (Jiti Mirsang)
Bay leaf (Tikepalo)
Nutmeg (Jaifol)
Saffron (Kesar)
Rock salt (Mottem Mitt)
 Star Anise (Dagadful)
Tamarind (Amtan)
 Turmeric (Halad)
Peppermint (Ortelanv)
Kokum (Bhindda Sol)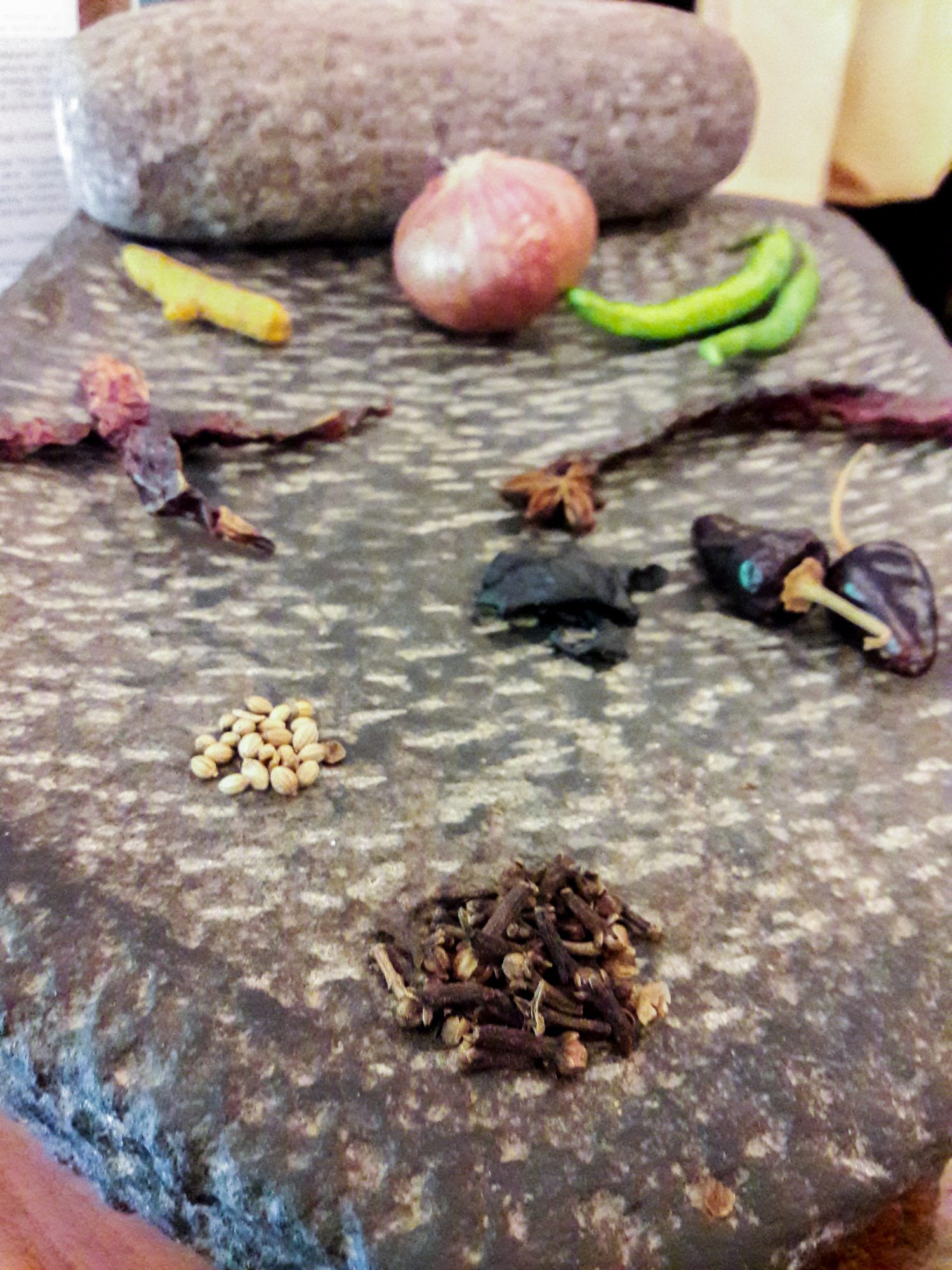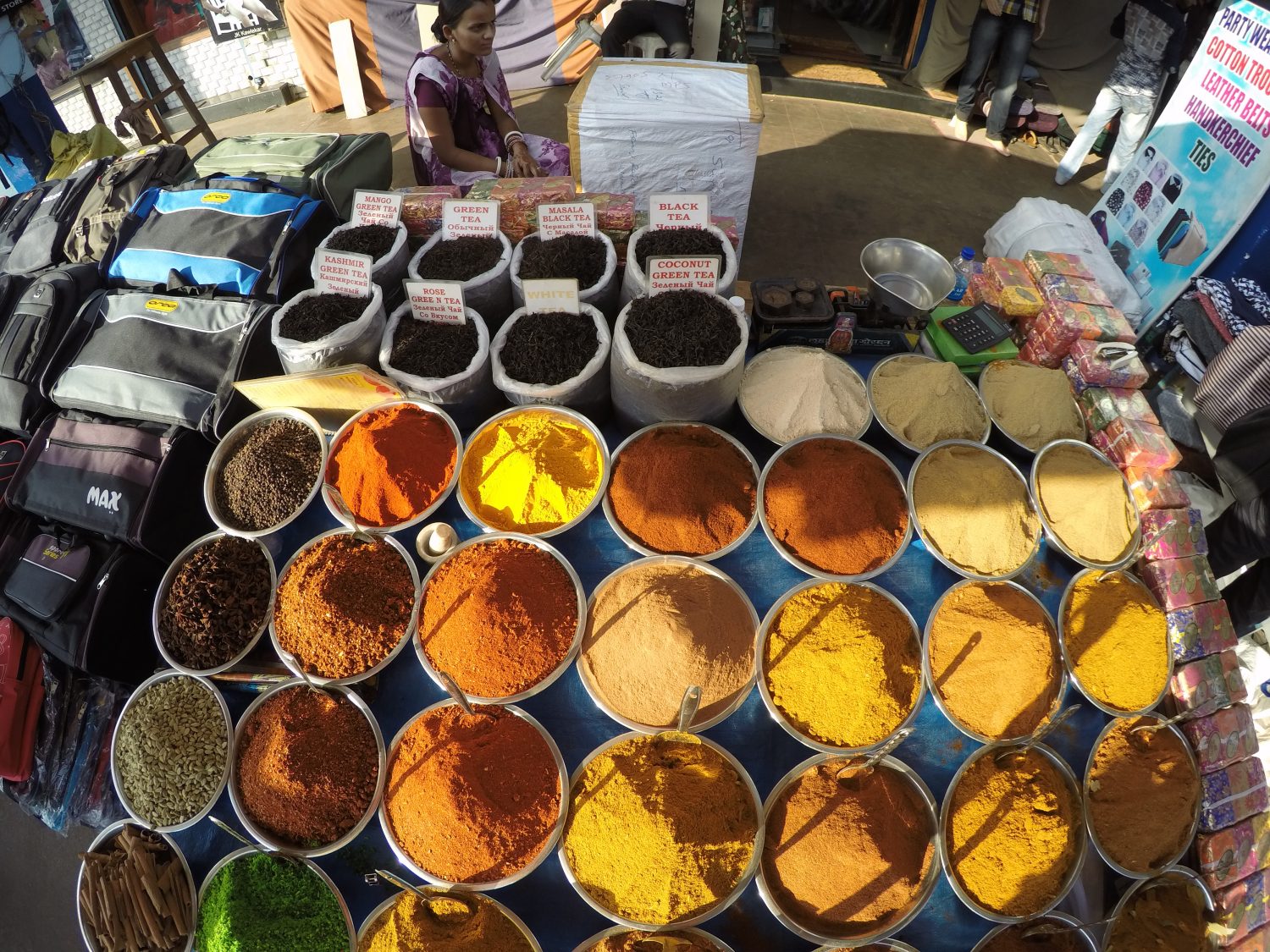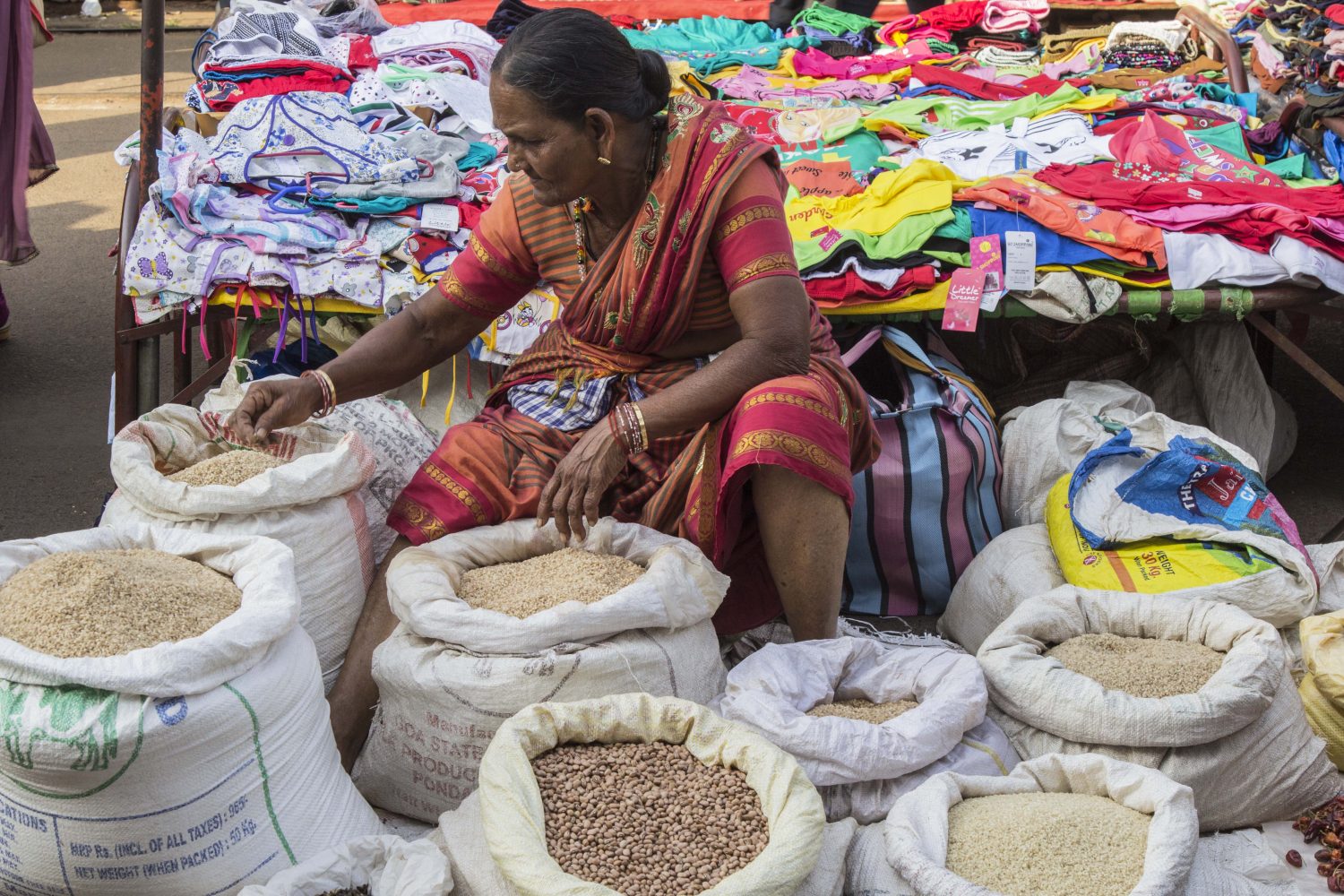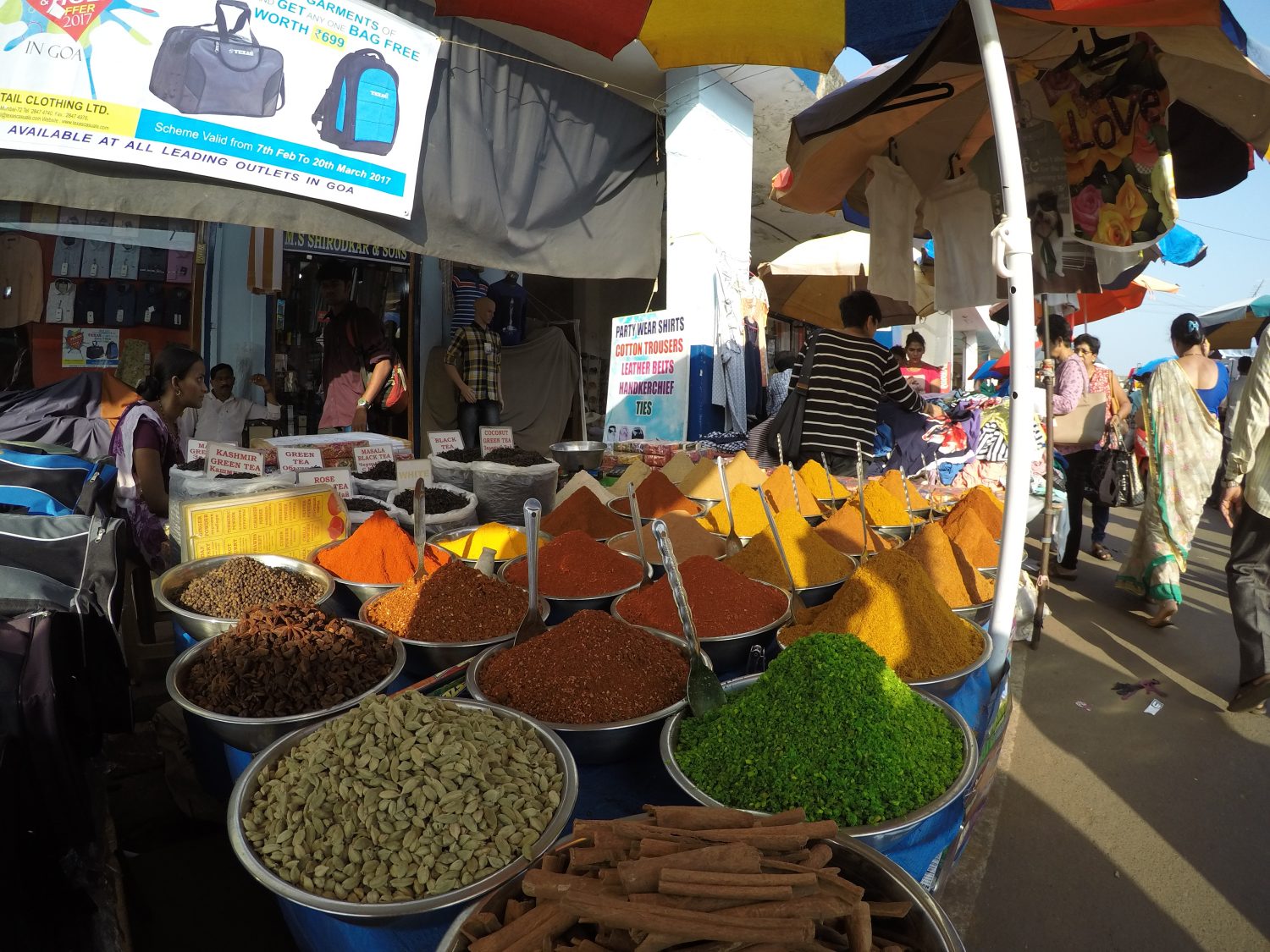 AUSTIN DIAS | NT GoGoaNow
Featured Events
Goa Heritage Action Group is organising the Heritage Walk Festival from April 1 to April 16. It will include 25 heritage walks all around Goa led by resource persons who are renowned in their chosen fields of research and experience. Register: www.heritagewalkfest.com
A linocut workshop will be held on April 2, 11 a.m. at Carpe Diem, Majorda Participants will learn to use carving tools to create their own stamp designs in 'negative' design so that the positive impression can be used with ink as one's own personal customised stamp. Register by March 30. Details: 2881035/8888862462/info@carpediemgoa.com
Goa Science Centre, Miramar, will be organising a computer awareness programme for senior citizens and general public from April 3 to 8, 3 p.m. to 5 p.m. Limited seats. Entry on a first come first served basis. Nominal registration fees will be charged. Details: gscp.education@gmail.com.
Indo Portuguese Friendship Society, Altinho, Panaji, is organising its annual traditional, Noite-Indo Portuguesa Dine and Dance on April 14, 7.30 p.m. at Coco Loco, Agacaim. Details: 9552596875/ 9822046004.