A delicious traditional mango gravy
Ingredients:
1 half ripe Alphonso mango
½ tsp chilli powder
3 tbsp grated coconut
1 tsp sugarcane jaggery
1 green chilli
½ tsp turmeric powder
1 tsp mustard seeds
1tsp curry leaves
Method:
Put salt on mango pieces and let it marinate
Grind the chilli powder, coconut, jaggery, green chilli, and turmeric powder, to a paste.
Heat some oil in a pan and put in the mustard seeds and curry leaves. Then add the mangoes, ground paste, and a little water. Cook till ready.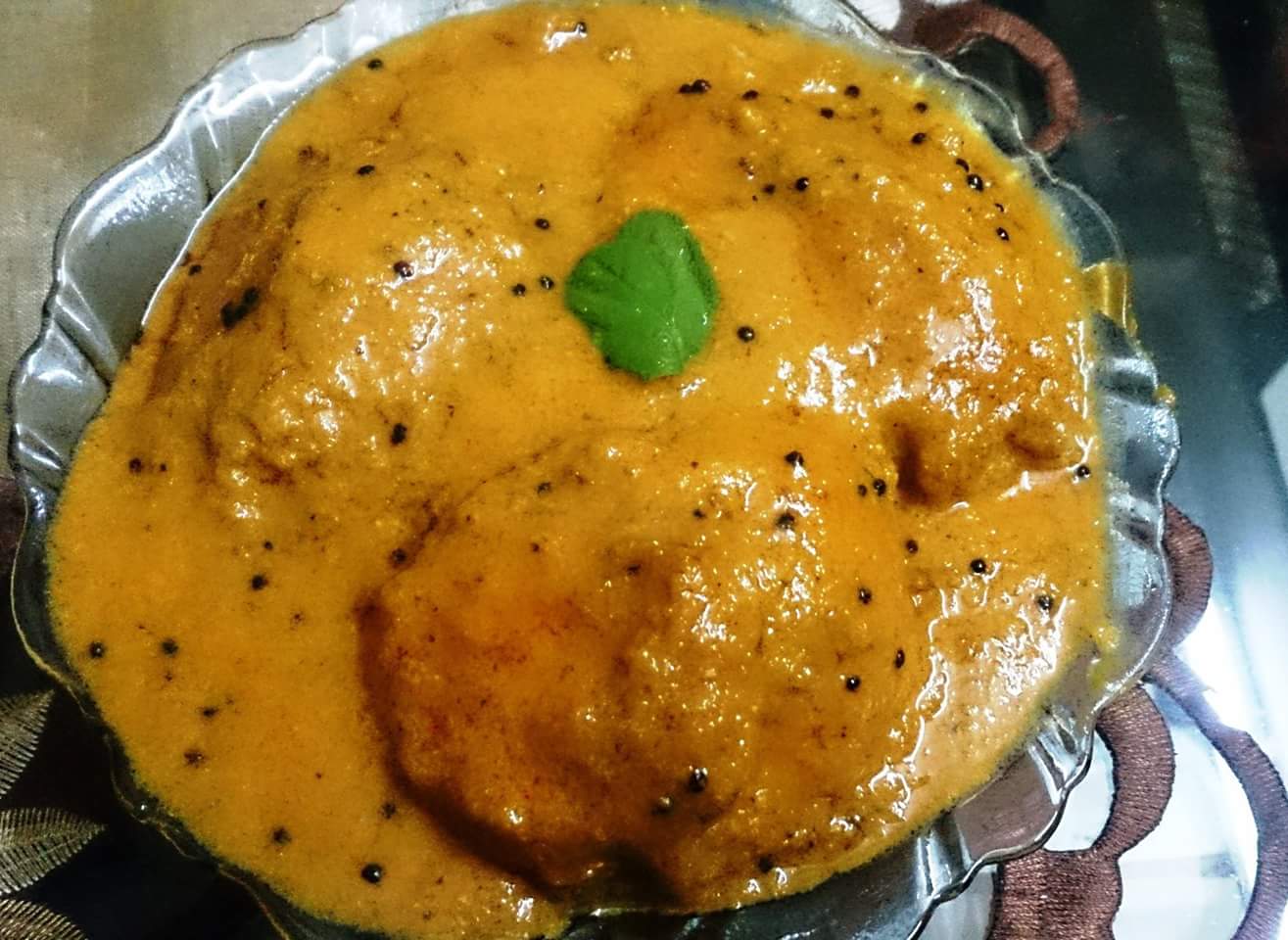 Featured Events
A Catholic men's conference will be held on February 5, 4.30 p.m. to 8 p.m. at the Carmelite Monastery, Margao. This event, which is inclusive of Sunday Mass is exclusively for men 21 years and above to deepen their relationship with Christ, enhance their personal, family and social commitments, and become aware of the Christian lay apostolate. The speakers at the conference will be Fr. Mario Fernandes, OCD and Fr. Alvito Fernandes, OCD. Details: 2735052/8050573532.
Thomas Stephens Konknni Kendr will be conducting a Konkani course from February 7 to March 9, 10 a.m to 12.30 p.m. from Monday to Friday at its premises at B.B. Borkar Road, Porvorim. Details: 2415857/ 2415864.
Goa Book Fair will be held from February 9 – 13 at Ravindra Bhavan, Margao.
The Mahalo Ukulele festival will be held on February 18 and 19 at Saraya Goa. Details: +971502460101.