A delicious traditional mango gravy
Ingredients:
1 half ripe Alphonso mango
½ tsp chilli powder
3 tbsp grated coconut
1 tsp sugarcane jaggery
1 green chilli
½ tsp turmeric powder
1 tsp mustard seeds
1tsp curry leaves
Method:
Put salt on mango pieces and let it marinate
Grind the chilli powder, coconut, jaggery, green chilli, and turmeric powder, to a paste.
Heat some oil in a pan and put in the mustard seeds and curry leaves. Then add the mangoes, ground paste, and a little water. Cook till ready.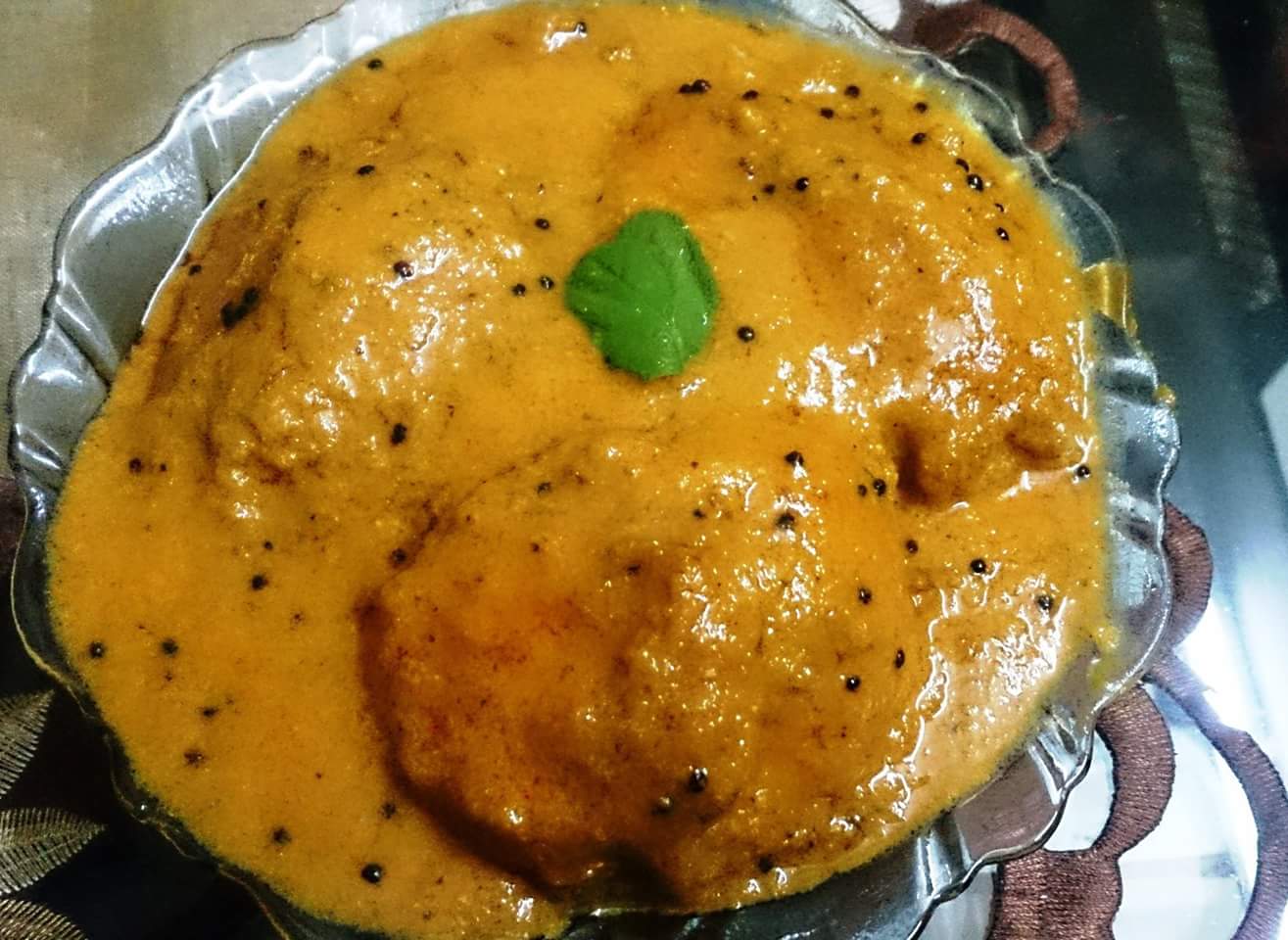 Featured Events
An exhibition, 'Dakshin Gangotri' is being organised to celebrate the 40 years of the first Indian Research station in Antarctica. The exhibition is on till December 15 at the Philatelic Bureau, Opposite the Head Post Office, Panaji.
Kala Academy Goa has invited entries for the 9th Tiatr competition in 'B' Group. The last date for submission of entries at Kala Academy is December 12.
A painting exhibition by Mohit Naik and Mohan Naik, along with Sarah and Yolanda Kammermeier is being organised on December 14 at Art Chamber, Galeria de Belas Artes, Calangute. Details: 9822160073.
The Botanical Society of Goa is organising the 32nd Annual Home Garden Competition. Participants can send photos of their home garden by December 15 on botanicalsocietyofgoa@gmail.com.
The Indo-Portuguese Friendship – Goa will present the Xmas Dine & Dance 2023 on December 15, 7.30 p.m. onwards with foot-tapping music by 'Sound of Music'.
Clube Harmonia De Margao is organising a Christmas market on December 21 from 4 p.m. to 10 p.m. Details: 2714818 / 9765134443.