A delicious traditional mango gravy
Ingredients:
1 half ripe Alphonso mango
½ tsp chilli powder
3 tbsp grated coconut
1 tsp sugarcane jaggery
1 green chilli
½ tsp turmeric powder
1 tsp mustard seeds
1tsp curry leaves
Method:
Put salt on mango pieces and let it marinate
Grind the chilli powder, coconut, jaggery, green chilli, and turmeric powder, to a paste.
Heat some oil in a pan and put in the mustard seeds and curry leaves. Then add the mangoes, ground paste, and a little water. Cook till ready.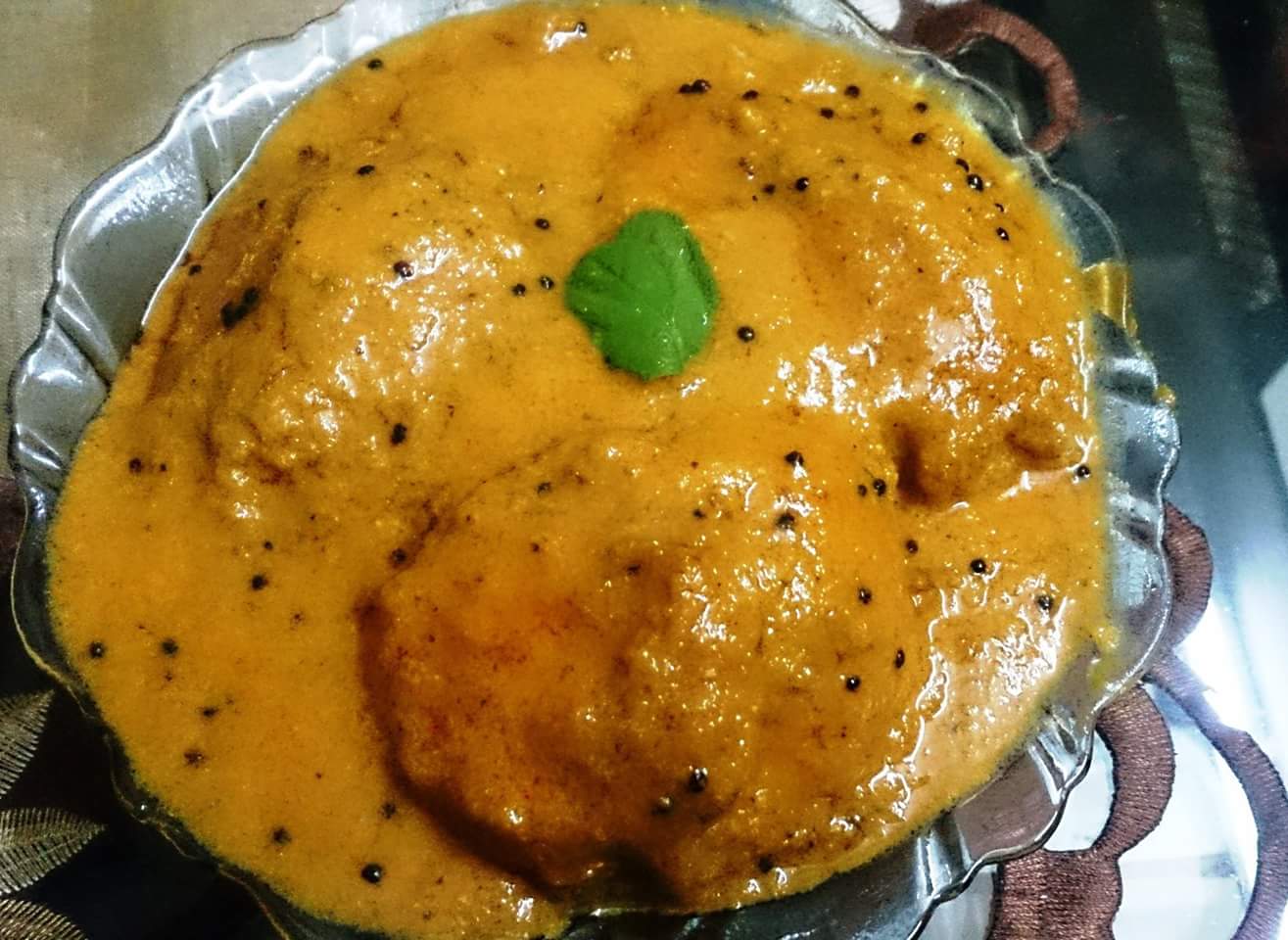 Featured Events
Sunaparanta Goa Centre for the Arts is organising an exhibition of Works from the Goa Open Arts Grants 2022 – 2023, Echoes till June 10 at their premises. Details: 9370675100.
Fundacao Oriente Panaji is organising the 7th Fundação Oriente Short Story Competition. In this regard, the organisation will organise a creative writing workshop between June 23 and 25. Entries for the competition 2023 will be accepted between August 15 and 30. The shortlisted stories will be announced on November 30 and the winners will be declared at a function to be held on December 8. The winning and shortlisted stories will be translated into English and published in the anthology 'Short Stories from Goa' in 2024. Regulations and registration forms are available on request by email to fossc2023@gmail.com. Details: 2230728.