A delicious traditional mango gravy
Ingredients:
1 half ripe Alphonso mango
½ tsp chilli powder
3 tbsp grated coconut
1 tsp sugarcane jaggery
1 green chilli
½ tsp turmeric powder
1 tsp mustard seeds
1tsp curry leaves
Method:
Put salt on mango pieces and let it marinate
Grind the chilli powder, coconut, jaggery, green chilli, and turmeric powder, to a paste.
Heat some oil in a pan and put in the mustard seeds and curry leaves. Then add the mangoes, ground paste, and a little water. Cook till ready.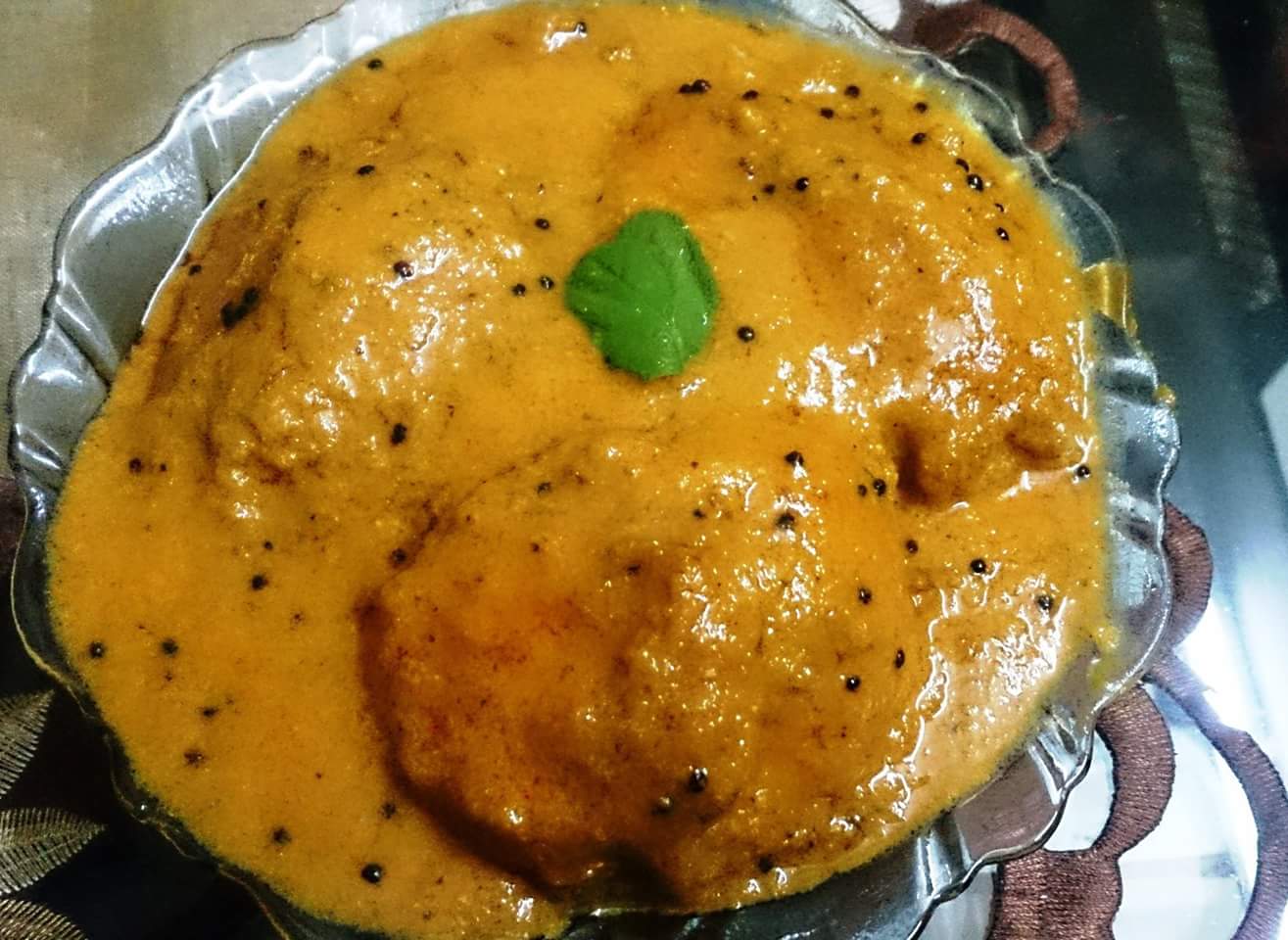 Featured Events
Events Pro | Info: There are no events created, add some please.