Franco Fernandes
In a quiet village of Goa, Camurlim, lives Franco Fernandes, a self-taught practitioner of coconut shell craft. He won awards like 1st & 2nd place for Best Handicraft and 2nd place for the State Art Exhibition. He even fabricated coconut shell accessories for Wendell Rodricks, the fashion designer.
Franco takes private orders. He makes items like coconut bottles, lampshades, bangles, rings, necklaces, pendants, paper knives and hair clips. It makes one amazed at how useful a simple coconut can be. He says, "It is my hobby turned into a profession."
Part of the process of coconut shell craft is taking out the husk, cleaning it, and shaping it by hand or other cutting tools. Sometimes he modifies the cutting tools to get the shape he desires. His future plan is to start working with coconut wood.
SHERYL GONSALVES | NT GOGOANOW
Pics Credit - Shivang Mishra I NT GOGOANOW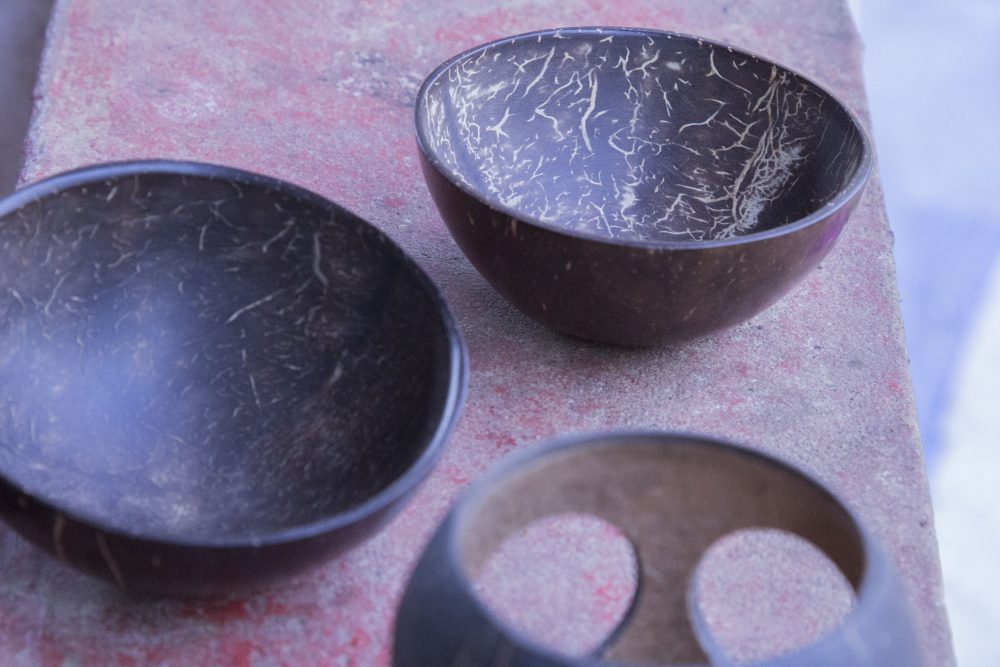 Featured Events
An exhibition, 'Dakshin Gangotri' is being organised to celebrate the 40 years of the first Indian Research station in Antarctica. The exhibition is on till December 15 at the Philatelic Bureau, Opposite the Head Post Office, Panaji.
Kala Academy Goa has invited entries for the 9th Tiatr competition in 'B' Group. The last date for submission of entries at Kala Academy is December 12.
A painting exhibition by Mohit Naik and Mohan Naik, along with Sarah and Yolanda Kammermeier is being organised on December 14 at Art Chamber, Galeria de Belas Artes, Calangute. Details: 9822160073.
The Botanical Society of Goa is organising the 32nd Annual Home Garden Competition. Participants can send photos of their home garden by December 15 on botanicalsocietyofgoa@gmail.com.
The Indo-Portuguese Friendship – Goa will present the Xmas Dine & Dance 2023 on December 15, 7.30 p.m. onwards with foot-tapping music by 'Sound of Music'.
Clube Harmonia De Margao is organising a Christmas market on December 21 from 4 p.m. to 10 p.m. Details: 2714818 / 9765134443.