Franco Fernandes
In a quiet village of Goa, Camurlim, lives Franco Fernandes, a self-taught practitioner of coconut shell craft. He won awards like 1st & 2nd place for Best Handicraft and 2nd place for the State Art Exhibition. He even fabricated coconut shell accessories for Wendell Rodricks, the fashion designer.
Franco takes private orders. He makes items like coconut bottles, lampshades, bangles, rings, necklaces, pendants, paper knives and hair clips. It makes one amazed at how useful a simple coconut can be. He says, "It is my hobby turned into a profession."
Part of the process of coconut shell craft is taking out the husk, cleaning it, and shaping it by hand or other cutting tools. Sometimes he modifies the cutting tools to get the shape he desires. His future plan is to start working with coconut wood.
SHERYL GONSALVES | NT GOGOANOW
Pics Credit - Shivang Mishra I NT GOGOANOW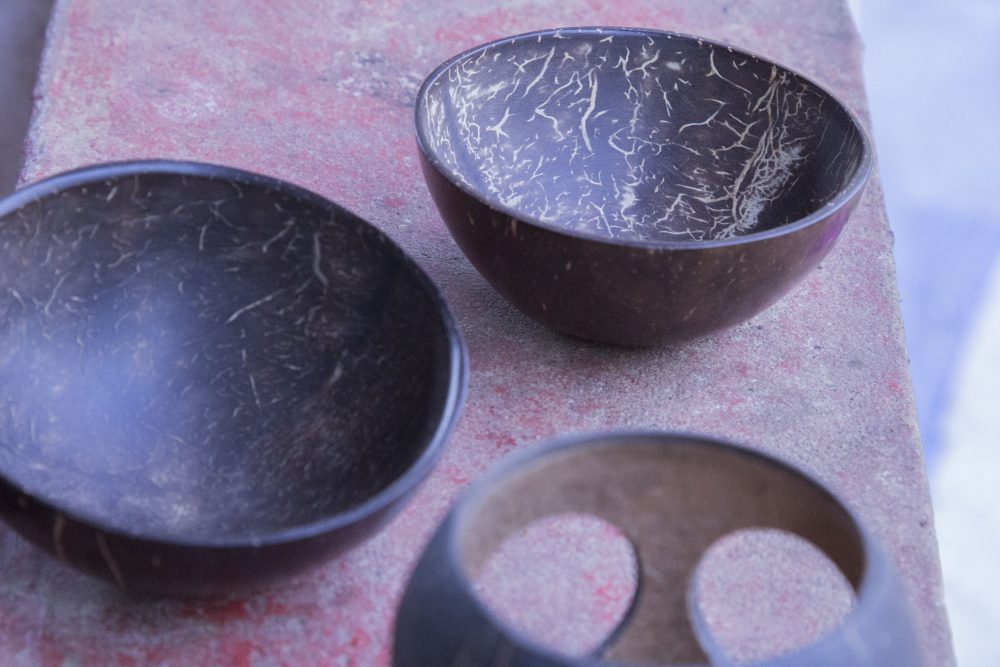 Featured Events
Goa Heritage Action Group is organising the Heritage Walk Festival from April 1 to April 16. It will include 25 heritage walks all around Goa led by resource persons who are renowned in their chosen fields of research and experience. Register: www.heritagewalkfest.com
A linocut workshop will be held on April 2, 11 a.m. at Carpe Diem, Majorda Participants will learn to use carving tools to create their own stamp designs in 'negative' design so that the positive impression can be used with ink as one's own personal customised stamp. Register by March 30. Details: 2881035/8888862462/info@carpediemgoa.com
Goa Science Centre, Miramar, will be organising a computer awareness programme for senior citizens and general public from April 3 to 8, 3 p.m. to 5 p.m. Limited seats. Entry on a first come first served basis. Nominal registration fees will be charged. Details: gscp.education@gmail.com.
Indo Portuguese Friendship Society, Altinho, Panaji, is organising its annual traditional, Noite-Indo Portuguesa Dine and Dance on April 14, 7.30 p.m. at Coco Loco, Agacaim. Details: 9552596875/ 9822046004.