Neeta Bhat
Goa, a coastal region, boasts of its shell craft.  Neeta is one such person who practices this beautiful craft. He ingeniously incorporates shells into various household items like flower vases, table lamps, hanging balls, shell mirrors, and showpieces. Since Neeta is registered at the Handicraft emporium, their branches sell his products. Additionally, private shops from Mapusa & Panaji buy his items. He believes in keeping a low-profit margin of only 20%. The price range for his products are approximately between Rs.17 to Rs.290." In the future, he intends to dabble in making necklaces out of raw material like sari borders.  The gentle-natured Neeta says this about shell craft, " Of course I enjoy it!."
Maya Shetkar 
The down-to-earth person- Maya Shetkar uses simple seashells which she buys from the market to create beautiful pieces of art.
At a young age of 16, Maya's neighbour taught her this craft and over the years she has put her own creative input into seashells crafting. She makes showpieces, table lamps, curtains, flower pots, mirror work, shell flower bouquets, and earrings.
Maya's items are available at Goa Handicraft showrooms.  She also sells her work at exhibitions. Her prices start at Rs.50. She admits it's hard work but proudly says, "I like making seashell craft. I've been doing it for more than 20 years."
SHERYL GONSALVES | NT GOGOANOW
Pics Credit - Shivang Mishra I NT GOGOANOW.COM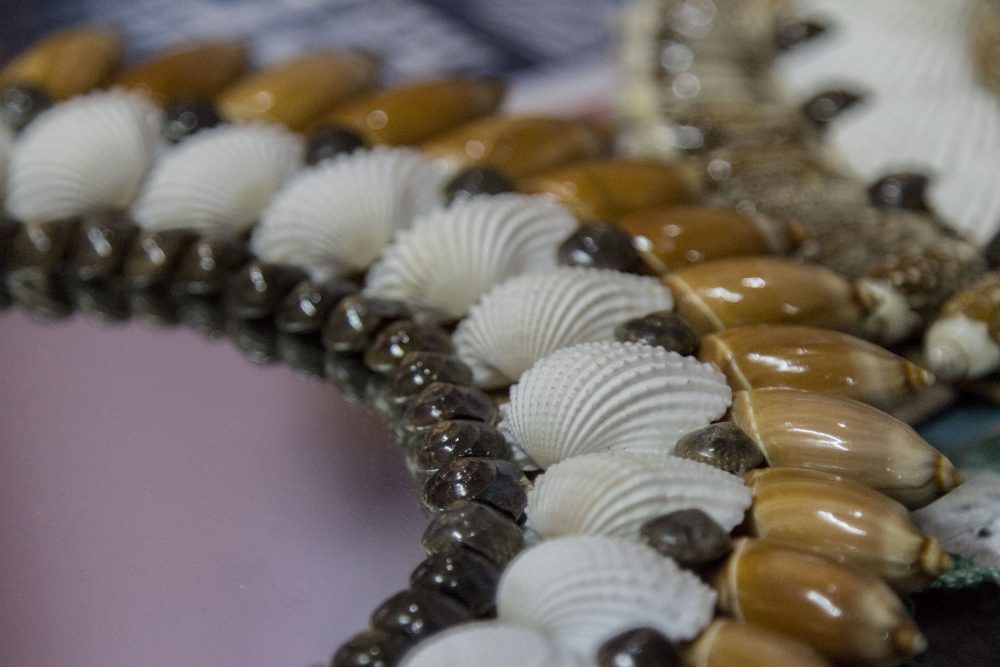 Featured Events
Sunaparanta Goa Centre for the Arts is organising an exhibition of Works from the Goa Open Arts Grants 2022 – 2023, Echoes till June 10 at their premises. Details: 9370675100.
Fundacao Oriente Panaji is organising the 7th Fundação Oriente Short Story Competition. In this regard, the organisation will organise a creative writing workshop between June 23 and 25. Entries for the competition 2023 will be accepted between August 15 and 30. The shortlisted stories will be announced on November 30 and the winners will be declared at a function to be held on December 8. The winning and shortlisted stories will be translated into English and published in the anthology 'Short Stories from Goa' in 2024. Regulations and registration forms are available on request by email to fossc2023@gmail.com. Details: 2230728.