Neeta Bhat
Goa, a coastal region, boasts of its shell craft.  Neeta is one such person who practices this beautiful craft. He ingeniously incorporates shells into various household items like flower vases, table lamps, hanging balls, shell mirrors, and showpieces. Since Neeta is registered at the Handicraft emporium, their branches sell his products. Additionally, private shops from Mapusa & Panaji buy his items. He believes in keeping a low-profit margin of only 20%. The price range for his products are approximately between Rs.17 to Rs.290." In the future, he intends to dabble in making necklaces out of raw material like sari borders.  The gentle-natured Neeta says this about shell craft, " Of course I enjoy it!."
Maya Shetkar 
The down-to-earth person- Maya Shetkar uses simple seashells which she buys from the market to create beautiful pieces of art.
At a young age of 16, Maya's neighbour taught her this craft and over the years she has put her own creative input into seashells crafting. She makes showpieces, table lamps, curtains, flower pots, mirror work, shell flower bouquets, and earrings.
Maya's items are available at Goa Handicraft showrooms.  She also sells her work at exhibitions. Her prices start at Rs.50. She admits it's hard work but proudly says, "I like making seashell craft. I've been doing it for more than 20 years."
SHERYL GONSALVES | NT GOGOANOW
Pics Credit - Shivang Mishra I NT GOGOANOW.COM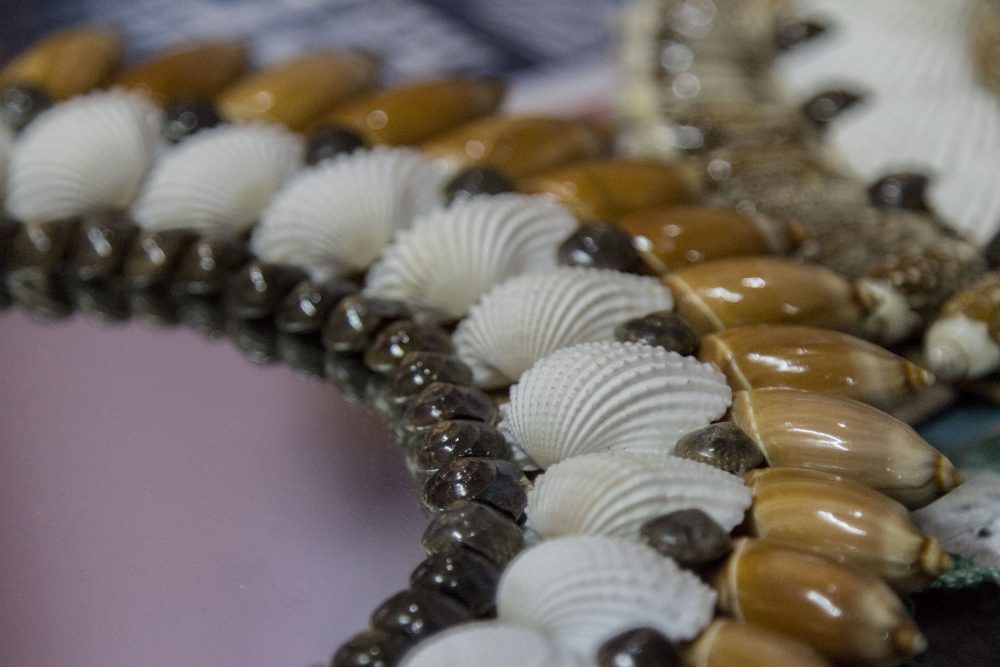 Featured Events
A Catholic men's conference will be held on February 5, 4.30 p.m. to 8 p.m. at the Carmelite Monastery, Margao. This event, which is inclusive of Sunday Mass is exclusively for men 21 years and above to deepen their relationship with Christ, enhance their personal, family and social commitments, and become aware of the Christian lay apostolate. The speakers at the conference will be Fr. Mario Fernandes, OCD and Fr. Alvito Fernandes, OCD. Details: 2735052/8050573532.
Thomas Stephens Konknni Kendr will be conducting a Konkani course from February 7 to March 9, 10 a.m to 12.30 p.m. from Monday to Friday at its premises at B.B. Borkar Road, Porvorim. Details: 2415857/ 2415864.
Goa Book Fair will be held from February 9 – 13 at Ravindra Bhavan, Margao.
The Mahalo Ukulele festival will be held on February 18 and 19 at Saraya Goa. Details: +971502460101.