The word terracotta comes from the Italian word "baked earth". In Goa, there are various local artists who ply the trade of making terracotta artifacts. These artists take on various projects handed to them by various hotels across Goa. They are also available at Aparant Goan Handicrafts Emporium (opposite Institute Menezes Braganza Hall).
Terracotta is a craft that can bring about beautiful sculptures of various sizes- small enough to sit on your table or large enough to be the main attraction somewhere. It takes a lot of effort and precision. The object has to be baked and can even take almost a full day to get ready. They usually have an earthy reddish-brown colour. A lot of things can be made through this craft- statues, lampshades, figurines, pots, home decor, and more.
Click here to know more about the people who make terracotta items. 
SHERYL GONSALVES | NT GOGOANOW
Pic Credit - Shivang Mishra I NT GOGOANOW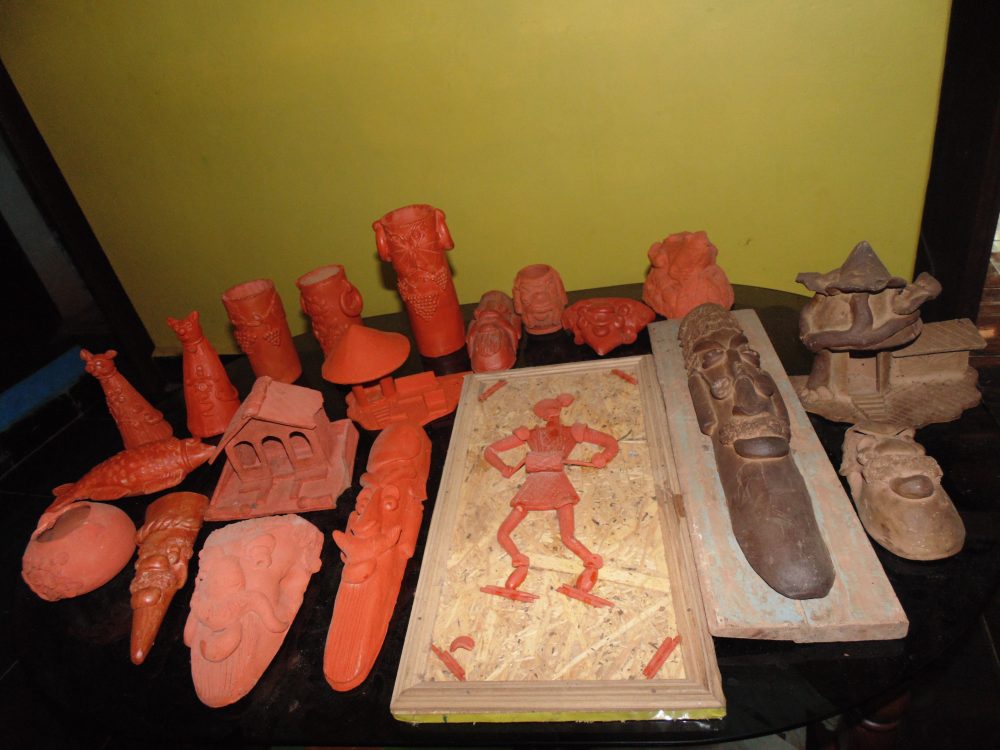 Featured Events
Planet Goem Studios in association with the Entertainment School of Goa (ESG) and The Mirror of Goa (MoG) is organising the 2nd Konkanni Flix Short Film Story contest. Submissions will be through email: konkanniflix@gmail.com on or before December 23. Details: 9022266537.
The Tarang Christmas Bazaar will be held from December 2 to 4 at the Don Bosco Oratory, Panaji. On December 2 the exhibition will be open from 1.30 p.m. to 9 p.m. and on December 3 and 4, from 10 a.m. to 9 p.m. Details: 9158063030
The fifth edition of GADDO – a pop-up bazaar, will be organised by Classy Eventz on December 1, 10 a.m. to 10 p.m. at Umiya Mercado Mall, Benaulim. Details: 8208324679.