The word terracotta comes from the Italian word "baked earth". In Goa, there are various local artists who ply the trade of making terracotta artifacts. These artists take on various projects handed to them by various hotels across Goa. They are also available at Aparant Goan Handicrafts Emporium (opposite Institute Menezes Braganza Hall).
Terracotta is a craft that can bring about beautiful sculptures of various sizes- small enough to sit on your table or large enough to be the main attraction somewhere. It takes a lot of effort and precision. The object has to be baked and can even take almost a full day to get ready. They usually have an earthy reddish-brown colour. A lot of things can be made through this craft- statues, lampshades, figurines, pots, home decor, and more.
Click here to know more about the people who make terracotta items. 
SHERYL GONSALVES | NT GOGOANOW
Pic Credit - Shivang Mishra I NT GOGOANOW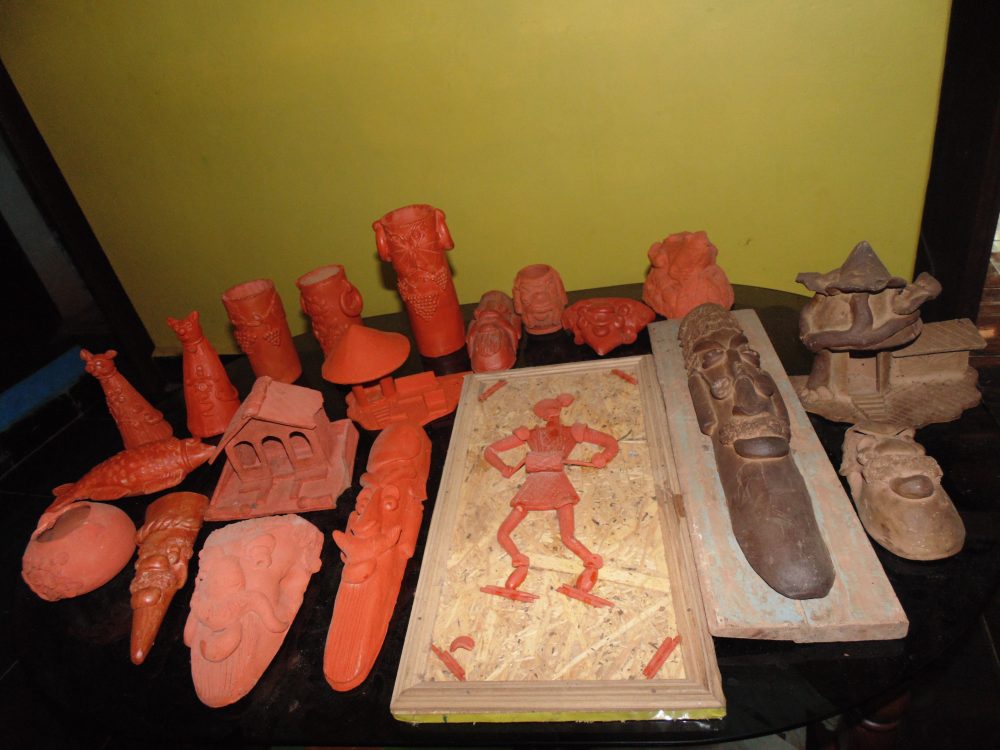 Featured Events
An exhibition, 'Dakshin Gangotri' is being organised to celebrate the 40 years of the first Indian Research station in Antarctica. The exhibition is on till December 15 at the Philatelic Bureau, Opposite the Head Post Office, Panaji.
Kala Academy Goa has invited entries for the 9th Tiatr competition in 'B' Group. The last date for submission of entries at Kala Academy is December 12.
A painting exhibition by Mohit Naik and Mohan Naik, along with Sarah and Yolanda Kammermeier is being organised on December 14 at Art Chamber, Galeria de Belas Artes, Calangute. Details: 9822160073.
The Botanical Society of Goa is organising the 32nd Annual Home Garden Competition. Participants can send photos of their home garden by December 15 on botanicalsocietyofgoa@gmail.com.
The Indo-Portuguese Friendship – Goa will present the Xmas Dine & Dance 2023 on December 15, 7.30 p.m. onwards with foot-tapping music by 'Sound of Music'.
Clube Harmonia De Margao is organising a Christmas market on December 21 from 4 p.m. to 10 p.m. Details: 2714818 / 9765134443.