Goans have their own style of chilly fry. It can be enjoyed with the Goan local bread (poee).
Ingredients:
½ kg prawns (cleaned, de-veined, and salted)
4-5 big onions
1 tomato (chopped)
½ tsp ginger garlic paste
1 capsicum (cut to pieces)
2-3 green chillies
Salt to taste
Method:
Put 2 tbsp of oil in a pan. Sauté the onions. Then add the tomato, ginger garlic paste, capsicum, green chillies, and sauté them.
Add the prawns.
Put in salt as required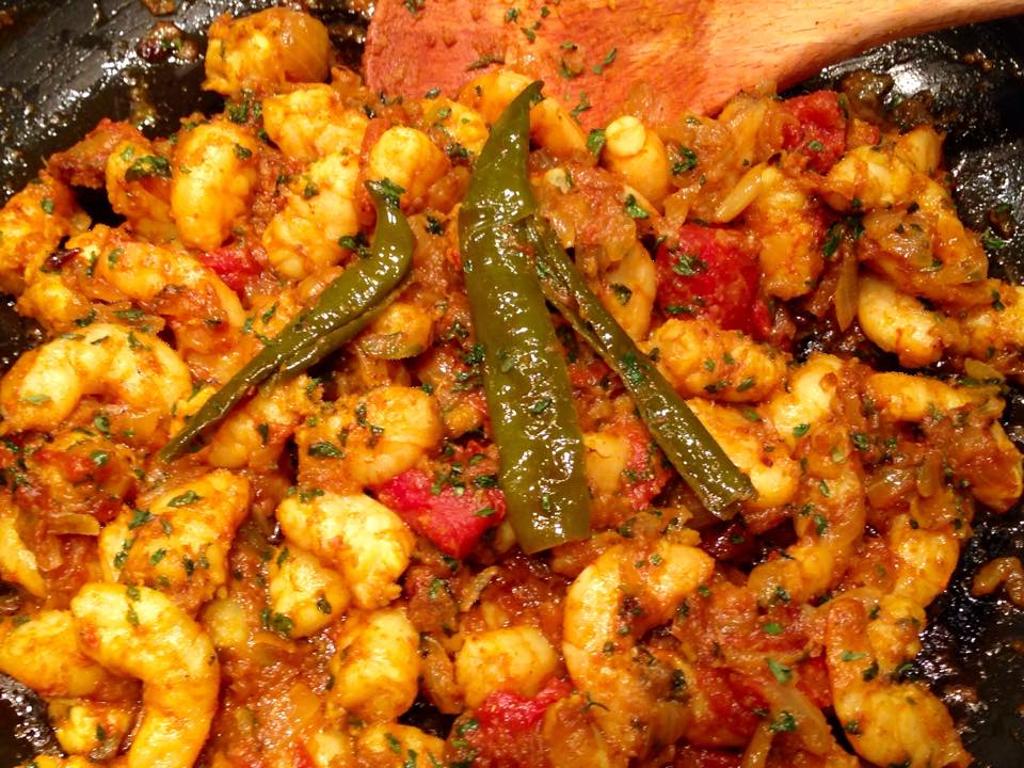 Featured Events
Events Pro | Info: There are no events created, add some please.