A beautiful Goan crab curry with coconut and spices
Ingredients:
9 medium-sized crabs
11 Kashmiri chillies
10 peppercorns
½ tsp ginger-garlic paste
¼ cup tamarind juice
9 tbsp grated coconut
2 tbsp coriander seeds
4 cloves
2 onions (chopped)
¼ tsp turmeric powder
2 green chillies (chopped)
Salt to taste
Method:
Clean the crabs
Roast the Kashmiri chillies and then roast the peppercorns, coriander, and cloves.
Roast the coconut and keep aside.
Blend whatever you roasted with a little water till it becomes a fine paste.
Heat oil and fry the onions. Put in ginger-garlic paste and turmeric. Fry.
Mix the crabs in and add tamarind juice.
Put half cup water and cover for 10 minutes. Then put in the paste, green chillies, and salt. Let it cook till the gravy becomes thick.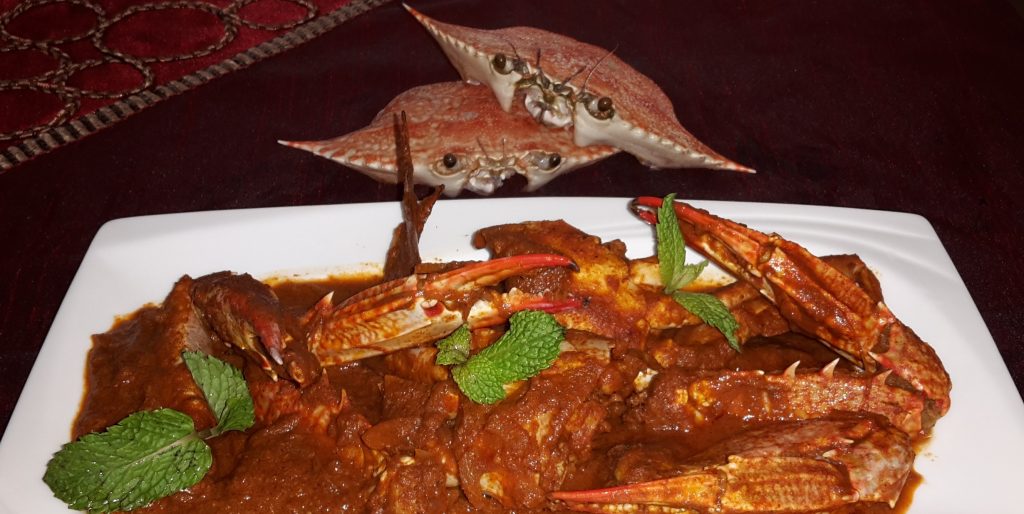 Featured Events
Events Pro | Info: There are no events created, add some please.