The feast of Our Lady, also known as 'Saibin' to the locals of Goa is celebrated with great fervor and devotion. The feast of Our Lady is celebrated on the 8th of September annually and also commemorates the house to house visitation of the statue of Our Lady. The visitation generally lasts for a month wherein each household in the village keeps the statue for a day and it passes through each catholic household in the vaddo. The month-long time of devotion brings the whole community together to celebrate and pray.  It was believed that this brings the family and the community together in prayer and also imbibes the grace of Our Lady within oneself.
The statue of Our Lady is brought in by the eldest son of the house with a younger sibling holding a cross. The procession includes hymns dedicated to Our Lady. The table dedicated to Our Lady is usually wrapped with a white satin cloth or white cloth with embroidery which symbolizes purity along with two candles.
Placed at the side of the statues are flowers. Traditionally Abolim and Buttao flowers were used. These flowers stayed fresh only for a day which is why they were kept for Our Lady. Our lady is then placed on the table and is adorned with a garland of fresh flowers. Some households go a step further by lighting up incense (dhoop) as an added form of devotion.
Back in the day, the prayers would go on for one hour, however now the duration of the prayers have changed to half an hour. Members from the village then gather in the house to pray to Our Lady which is usually in the evening. Then the litany is recited along with the singing of hymns. The prayers recited are mostly in Konkani. Post this the gathering is served snacks and they spend the rest of the evening together. Grams are one of the most famous snacks served at the gathering paired with Samosa or patties and a slice of cake along with some juice or soft drink. Some of the other snacks lost through the passage of time were bolinha, doce, cake, and rasna.
Earlier people would serve black grams. Each individual would be given a generous amount of grams. Sometimes they would carry bigger handkerchiefs just to get more grams. The people attending would carry a handkerchief to keep their grams in it. It also worked as a way to save paper and not litter the area.
 Lyann DSouza | NT GoGoaNow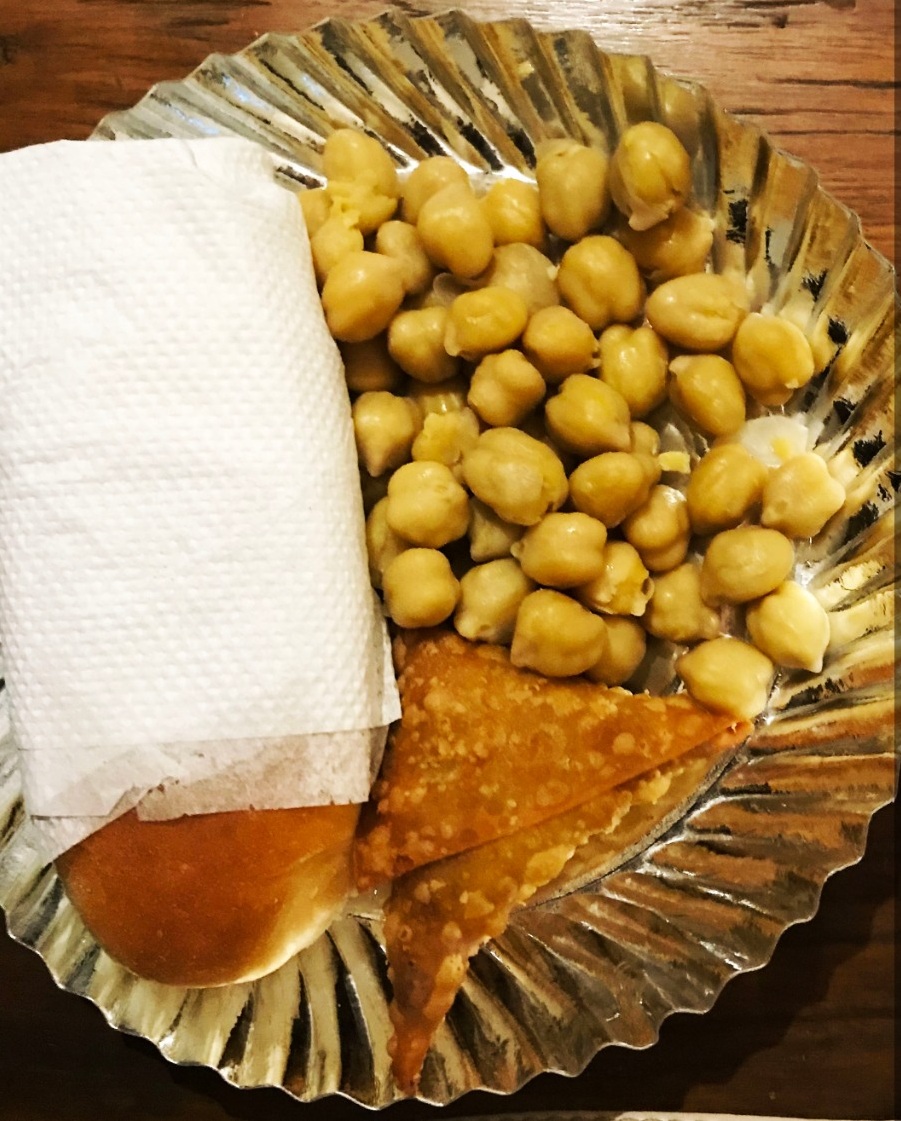 Featured Events
Goa Heritage Action Group is organising the Heritage Walk Festival from April 1 to April 16. It will include 25 heritage walks all around Goa led by resource persons who are renowned in their chosen fields of research and experience. Register: www.heritagewalkfest.com
A linocut workshop will be held on April 2, 11 a.m. at Carpe Diem, Majorda Participants will learn to use carving tools to create their own stamp designs in 'negative' design so that the positive impression can be used with ink as one's own personal customised stamp. Register by March 30. Details: 2881035/8888862462/info@carpediemgoa.com
Goa Science Centre, Miramar, will be organising a computer awareness programme for senior citizens and general public from April 3 to 8, 3 p.m. to 5 p.m. Limited seats. Entry on a first come first served basis. Nominal registration fees will be charged. Details: gscp.education@gmail.com.
Indo Portuguese Friendship Society, Altinho, Panaji, is organising its annual traditional, Noite-Indo Portuguesa Dine and Dance on April 14, 7.30 p.m. at Coco Loco, Agacaim. Details: 9552596875/ 9822046004.