After getting a good response and bagging several state awards for his first Konkani movie– 'Soul Curry', Nilesh Malkar is now back with another movie titled– 'Kantaar –a song of life'. Speaking about the upcoming movie Nilesh said that, "this movie revolves around the aspects of life and portrays the reason and purpose of how life works according to God's plans."
Since the movie is titled –'Kantaar' it will have a blend of music genres like jazz and blues thus giving a new elevation to Konkani music said the lead actress of the film, Ester Noronha. Ester Noronha also adds that "Goan people have loved and always appreciate my work. May it be her latest trending cover of famed Latin song– Despacito in Konkani or her three songs in Mariano Fernandes's tiatr– 'Goem, Goenkar, Goenkarponn' or the song 'Meu Amor' in Nachom-ia Kumpasar people have always loved my work here and for me it's about giving back the love and affection that they have shown towards me."
The movie will be shot at some unexplored film locations of Goa like the interior villages of Benaulim, Colva, and Rachol and most part of the shooting is likely to take place in South Goa.
For Bollywood actor, Jackie Shroff, 'Kantaar' who will be acting in his second Konkani film said that "I love Goa and I think everyone loves Goa. Moreover, my daughter loves Goa and that is the reason for me to be here frequently. This is my second film and I hope I do justice to Goan language and culture. This place is fantastic."He also mentions that the people of Goa have been showering him with a lot of love and support. "I love coming here because of the positive response I have been getting in Goa. Every time I come to Goa at the airport the crowd that comes to welcome and they ask 'Sir Photo?' this shows how much people love me here."
Noel Sean who was seen alongside Ester in Konkani version of Despacito cover is one of the lead actors for the film. Excited, he says: "I am very excited about my second film with Ester. Hope the Goan audience loves the film."
Various tiatr artistes like Comedian Sally, Luis Bachan, Dominic, Velrose Pereira and many upcoming Goan artistes are likely to be seen in the film.
The shooting of the film will start in early August. The release date is yet to be announced.
Pic Credit - Shivang Mishra I NT GOGOANOW.COM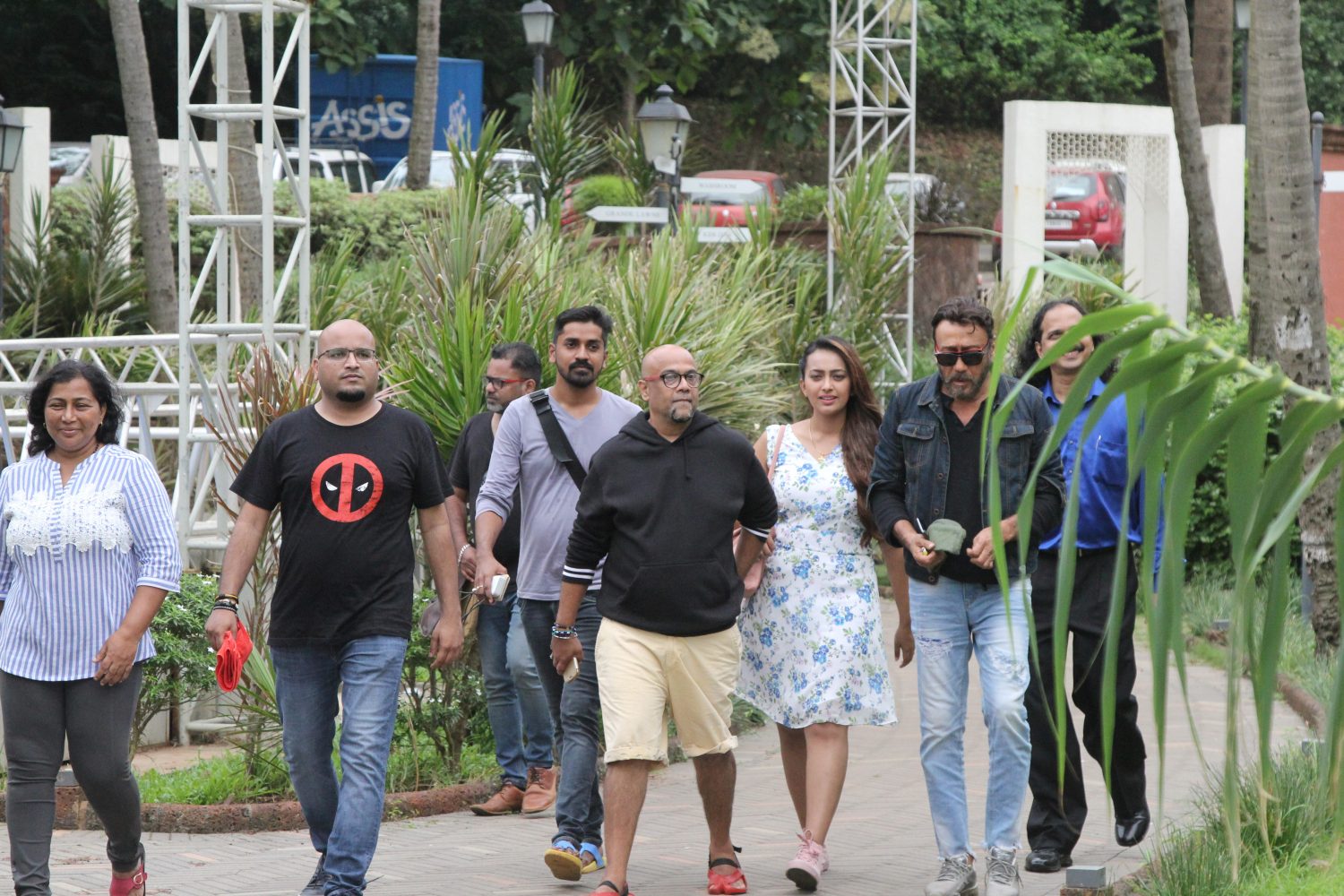 Featured Events
Events Pro | Info: There are no events created, add some please.