After getting a good response and bagging several state awards for his first Konkani movie– 'Soul Curry', Nilesh Malkar is now back with another movie titled– 'Kantaar –a song of life'. Speaking about the upcoming movie Nilesh said that, "this movie revolves around the aspects of life and portrays the reason and purpose of how life works according to God's plans."
Since the movie is titled –'Kantaar' it will have a blend of music genres like jazz and blues thus giving a new elevation to Konkani music said the lead actress of the film, Ester Noronha. Ester Noronha also adds that "Goan people have loved and always appreciate my work. May it be her latest trending cover of famed Latin song– Despacito in Konkani or her three songs in Mariano Fernandes's tiatr– 'Goem, Goenkar, Goenkarponn' or the song 'Meu Amor' in Nachom-ia Kumpasar people have always loved my work here and for me it's about giving back the love and affection that they have shown towards me."
The movie will be shot at some unexplored film locations of Goa like the interior villages of Benaulim, Colva, and Rachol and most part of the shooting is likely to take place in South Goa.
For Bollywood actor, Jackie Shroff, 'Kantaar' who will be acting in his second Konkani film said that "I love Goa and I think everyone loves Goa. Moreover, my daughter loves Goa and that is the reason for me to be here frequently. This is my second film and I hope I do justice to Goan language and culture. This place is fantastic."He also mentions that the people of Goa have been showering him with a lot of love and support. "I love coming here because of the positive response I have been getting in Goa. Every time I come to Goa at the airport the crowd that comes to welcome and they ask 'Sir Photo?' this shows how much people love me here."
Noel Sean who was seen alongside Ester in Konkani version of Despacito cover is one of the lead actors for the film. Excited, he says: "I am very excited about my second film with Ester. Hope the Goan audience loves the film."
Various tiatr artistes like Comedian Sally, Luis Bachan, Dominic, Velrose Pereira and many upcoming Goan artistes are likely to be seen in the film.
The shooting of the film will start in early August. The release date is yet to be announced.
Pic Credit - Shivang Mishra I NT GOGOANOW.COM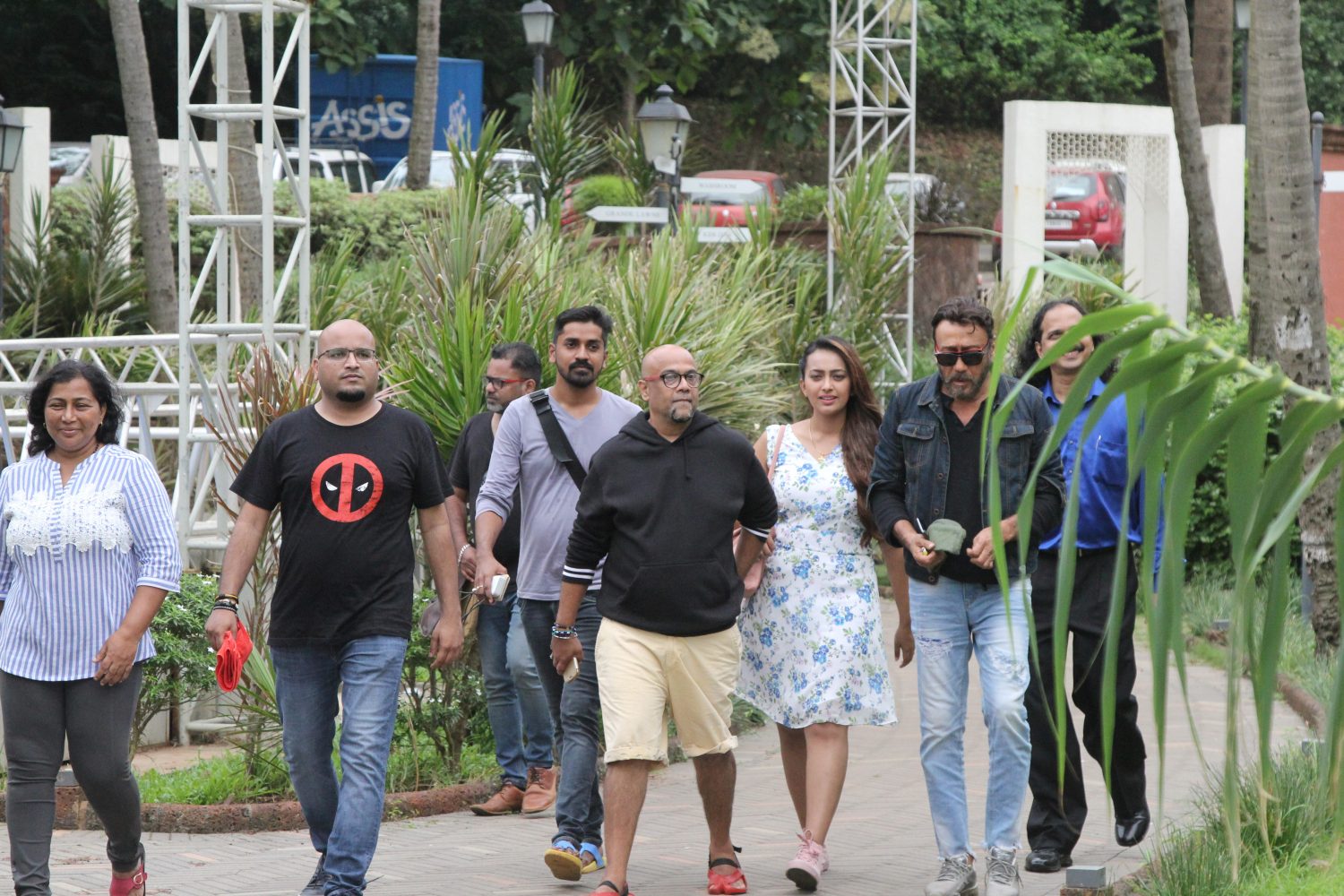 Featured Events
Sunaparanta Goa Centre for the Arts is organising an exhibition preview of the Korean artist Kyungwoo Chun's work titled, 'Song without Lyrics' on August 18 from 7 p.m. onwards at their premises. Last date of exhibition: November 11. Details: 9370675100/ 9767864206.
Caritas Goa in association with professional artist Lioba Knepple is organising a new certificate course on 'Art as healing tool' every Saturday from August 26 to November 4 at Institute Nosa Senhora de Piedade, near Hotel Mandovi, Panaji. Fee: Rs.2500. Details: 9422362627.
The Directorate of Sports and Youth Affairs is organising the South District Youth Festival on September 26 and 27 at Ravindra Bhavan, Margao, North District Youth Festival on September 29 and 30 at Ravindra Bhavan, Sankhali and State Level Youth Festival on October 5 and 6. Details: 2465704/dir-spor.goa@nic.in
Motoverse 2023 is all set to return for an epic weekend full of fun and adventure at Vagator from November 24 to 26, 2023. Register at: https://www.royalenfield.com/in/en/rides/events/motoverse/register
Fundacao Oriente Panaji is organising the 7th Fundação Oriente Short Story Competition. In this regard, the organisation will organise a creative writing workshop between June 23 and 25. Entries for the competition 2023 will be accepted between August 15 and 30. The shortlisted stories will be announced on November 30 and the winners will be declared at a function to be held on December 8. The winning and shortlisted stories will be translated into English and published in the anthology 'Short Stories from Goa' in 2024. Regulations and registration forms are available on request by email to fossc2023@gmail.com. Details: 2230728.