Devki Krishna Medical Store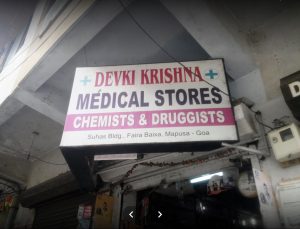 Devki Krishna Medical Stores
Suhas Building, Near Mapusa Clinic, Faira Baxia, Mapusa, Goa
Phone-0832-2264837
Vision Hospital Pharmacy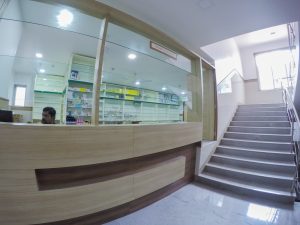 Vision Multispeciality Pharmacy
Opposite Shetye Sales Syndicate, Duler, Mapusa
Phone- 0832-2256788,
0832-2256188,
0832-2266188,
0832-2266788
G.A.P.L

G A P L Medi Centre
Goa Medical College, Bambolim, Opposite OPD Building
Phone-0832-2458590
Holy Spirit Medical Stores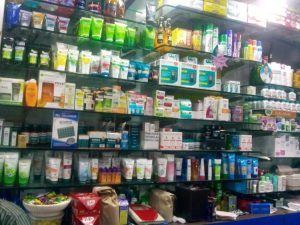 Holy Spirit Medical Stores Shop No. 27, Old
Apollo Pharmacy Unit of Apollo Hospital
Apollo Hospital, Enterprises
Nusi Hospital & Research Centre, Medical Store, Chemist & Druggist
Salgaoncar Medical Research Centre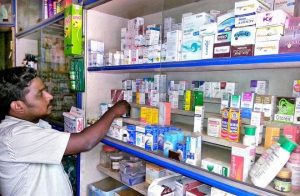 J. M. J. Hospital Chemist & Druggist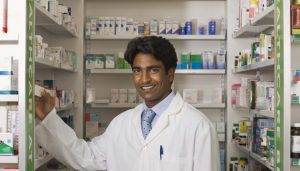 Savaikar Hospital and Medical Store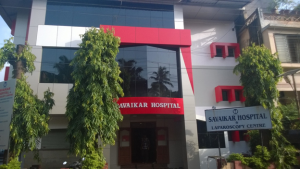 Savaikar Hospital and Medical Store
Campal Health Services Pvt. Ltd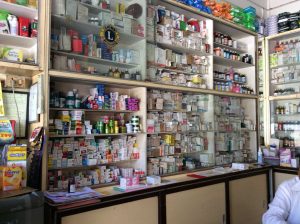 Campal Health Services Pvt. Ltd Ground Floor, Campal
 0832 – 2420415, 2903465, 2421043
Wellness Forever ( Panaji )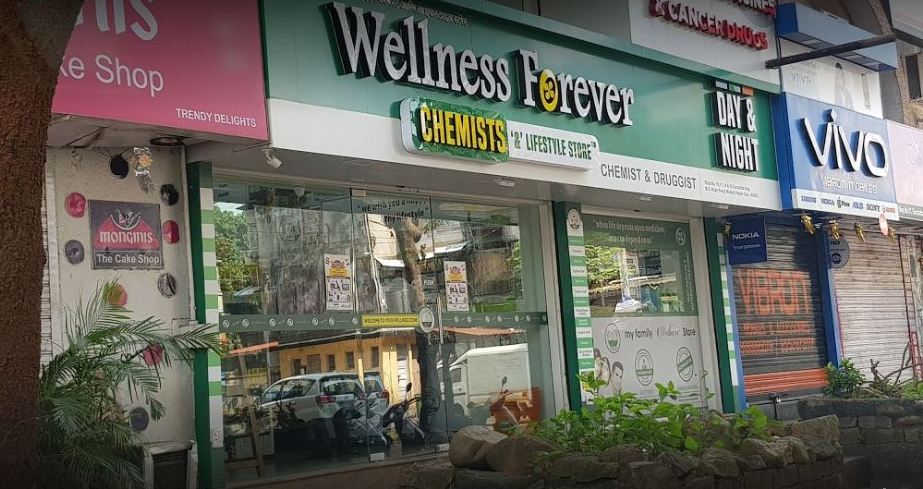 Wellness Forever ( Panaji )
Address: Shop No. 10, 11 & 12, MG Road, Near Don Bosco School, Panaji, Goa 403001 , 
0832 242 4884
Wellness Forever at G.M.C ( Bambolim )
Wellness Forever at G.M.C ( Bambolim )
Goa Medical College Bambolim, Goa 403202 , 
0832 249 5393
Featured Events
Goa Heritage Action Group is organising the Heritage Walk Festival from April 1 to April 16. It will include 25 heritage walks all around Goa led by resource persons who are renowned in their chosen fields of research and experience. Register: www.heritagewalkfest.com
A linocut workshop will be held on April 2, 11 a.m. at Carpe Diem, Majorda Participants will learn to use carving tools to create their own stamp designs in 'negative' design so that the positive impression can be used with ink as one's own personal customised stamp. Register by March 30. Details: 2881035/8888862462/info@carpediemgoa.com
Goa Science Centre, Miramar, will be organising a computer awareness programme for senior citizens and general public from April 3 to 8, 3 p.m. to 5 p.m. Limited seats. Entry on a first come first served basis. Nominal registration fees will be charged. Details: gscp.education@gmail.com.
Indo Portuguese Friendship Society, Altinho, Panaji, is organising its annual traditional, Noite-Indo Portuguesa Dine and Dance on April 14, 7.30 p.m. at Coco Loco, Agacaim. Details: 9552596875/ 9822046004.