For Maria Martins, the proud owner of Mum's Kitchen restaurant, the lockdown has been quite eye-opening. She has a heart to heart chat with NT GoGoaNow and shares her thoughts and reflections during Covid-19.
Sheryl Gonsalves | NT GoGoaNow
Picture Credit - SHIVANG MISHRA II NTGOGOANOW
The lockdown was a bad phase for her as Maria was used to a hectic life and had to adjust to a slow-paced lifestyle. However, it was good in a way because she realized many things about life like the fact her worries are fewer in comparison to other people who are less fortunate. She has now comprehended what is actually required or not required in life. The bond between her and her workmates became stronger as she got to know the problems that they go through. 
"We can do away with a lot of things and still be happy. Life doesn't revolve around money. It needs human touch, love, and respect. We've to respect everyone no matter what they work as," Maria says. During these days she spent her time gardening and also brushed up on stitching and embroidery which she hadn't done since her college days. At the moment she is selling various types of xacutti styles belonging to different Goan villages under the brand 'Maria Sheetal'.
"I'm longing to meet my mom. She's in the South while I'm here. I also miss going to church. I was very much involved in the choir," she shares. Maria clings to the hope that brighter days will come if everyone follows the rules and guidelines. She says, "Many things can come our way but we always have to try to see the positive side."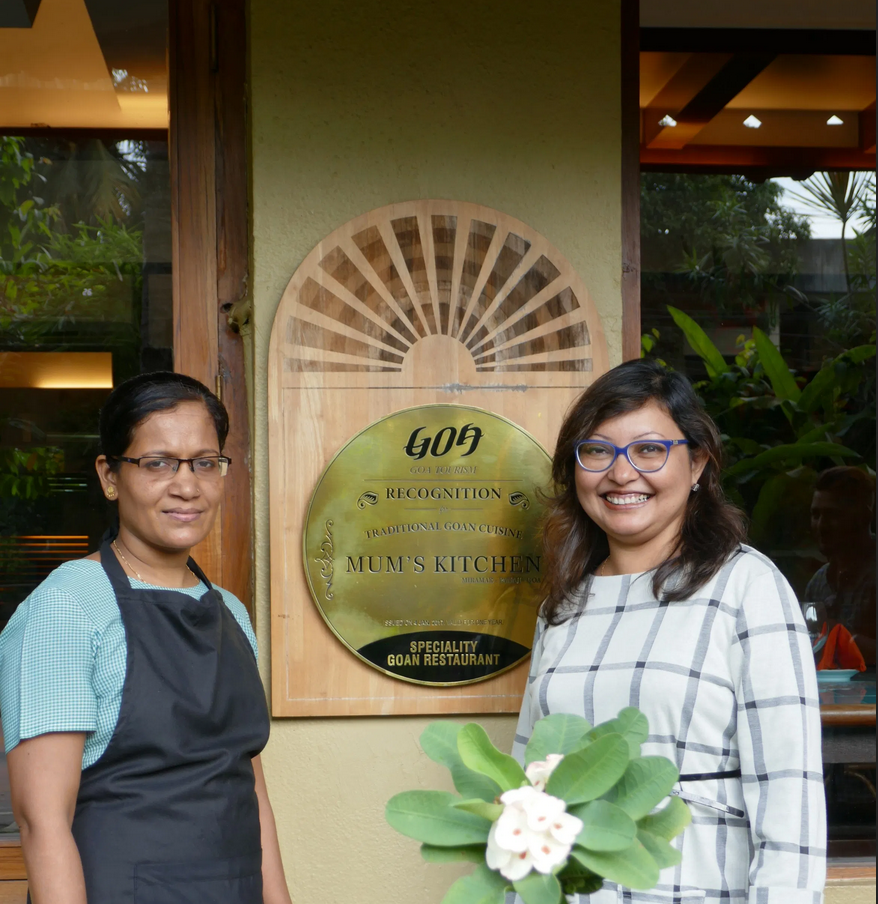 Featured Events
As part of the movement to protect Mollem National Park and Bhagwan Mahavir Wildlife Sanctuary, a creative writing and drawing contest will be held. The contests are open to Goan students studying in higher secondary schools and colleges in Goa as well as outside the state. The topics for the creative writing competition are 'A conversation between the trees of Mollem and humans'; 'Amche Mollem: What I can do as a young citizen to save it', and 'A letter to the Environment Minister telling him why Mollem is irreplaceable for Goa'. Entries for the creative writing contest should be submitted to savemollemcreatwrite@gmail.com. Winner of the first place will be awarded a cash prize of `10000; Winner of the second place will be awarded a cash prize of `8000; winner of the third place will be awarded a cash prize of `6000. The topics for the drawing competition are: 'Magic Mollem'; 'Mollem our Superhero'; 'The Enchanting Laboratory of Mollem'; 'Eyes of Mollem'; and 'Mollem, a place of peace'. In the primary school category (class 1 to class 4), winner of the first place will be awarded a cash prize of `7000; winner of the second place will be awarded a cash […]
A kitchen and home gardening course will be held from August 8 to August 16. There will be three batches and two languages. The resource people for the workshop are Sunil G, Aarti R, Pushpa S, and Arun Singh R. Details: 9373238440/ 9867376265/ 9765392969
Goa Science Centre & Planetarium is organising 'Spark your mind' an online workshop with exciting hands-on science activities on August 19, 3 p.m. to 4 p.m. The workshop is open to students of class 5 to class 7 and will contain fun and engaging activities through which children can learn the basic concept of science. Fee: `100. The last date of registration is August 14 before 3 p.m. Limited seats. Details: https://forms.gle/MJh7whBUq8TYmNsj8