The 'Ordem Terceira' also known as the 'Santachem Pursanv' or the Penitential Procession of Saints was observed on the fifth Monday of Lent, on March 19 at Saint Andrew Church in Goa Velha.
Thousands of people from all walks of faith thronged the church to be a part of this celebration and seek blessings through the intercession of the saints by passing under the charols and also ask for penance for their sins. The procession of 31 life-size statues that are centuries old were led by the Tau Cross - Coat of Arms, the insignia of the Franciscan order and was followed by other 30 charols shouldered by the confraria members of the Church.
The main celebrant of the Eucharistic service was parish priest of St Andrew Church, Fr Emidio Pinto in the presence of assistant parish priest, Fr Socorro Colaco, Fr Ubaldo Fernandes, Fr Benjamin Victoria, Fr Augusto Dias, Fr Salvador Rodrigues, Fr Salvador Fernandes and Fr Pedro D'Costa. In the homily during the mass Fr Emidio spoke on the theme, 'Santa bhokta baxen mogan jieun jezuchea utrak zaiti follam diunk ani tachem utor dusreank shikounk dev amkam apoita' (God calls us to live and spread his word like the saints did).
Pic Credits- Hemant Parab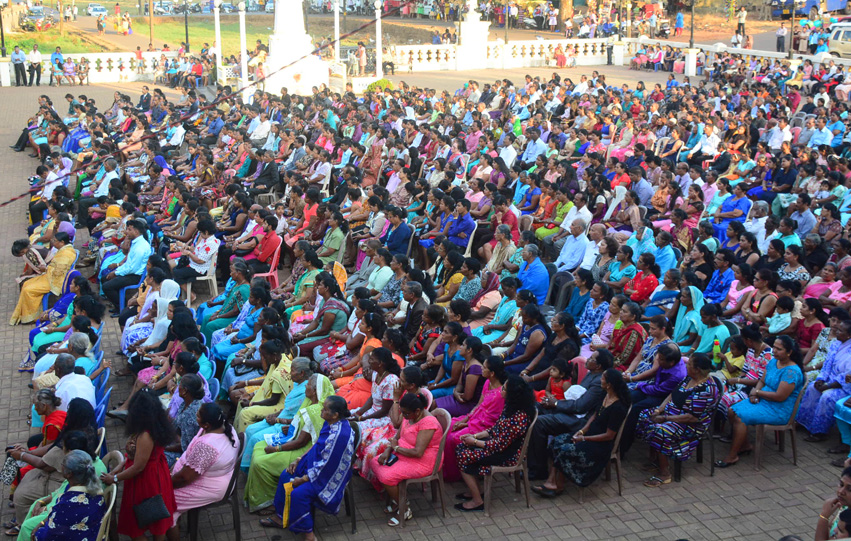 Featured Events
Events Pro | Info: There are no events created, add some please.