Tiatr is a mirror of the Goan society. It is a vibrant form of entertainment that has been around for more than 125 years. A commemorative postage stamp of Goan Tiatr was released by Mr H C Agrawal, chief postmaster general of the Maharastra Region to mark the occasion on 17th April 2018.
Tomazinho Cardozo, chairman of the 125th Anniversary of Tiatr Celebration Committee said that the occasion was unique in the history of Tiatr. Goan Tiatr is the first among the theatre performances in the country to get the honour of being commemorated with a postage stamp. He felt that due to the release of this stamp, Tiatr has become a part and parcel of the Indian heritage. The stamp will be available not only in Goa but in 1,100 centres across India which will increase the recognition of Tiatr.
After the stamp's release, 12 senior tiatr artistes who have contributed to the development of tiatr were felicitated.
They were:
o Anthony Gabriel Fernandes (Writer, Actor, Director)
o Minguel Dias (Singer, Comedian)
o Tomazinho Cardozo(Writer, Actor, Director)
o Luis Saturninho Cota (Musician)
o Milagres Fernandes (Actor, Singer)
o Lorna Cordeiro (Singer)
o Domingos Coelho (Comedian Domingos)
o Thomas Camilo (T. Britton) (Singer)
o Cesar D'mello (Writer, Actor, Director)
o Francis Xavier Fernandes ( Writer, Composer, Singer)
o Theodor Alvares (Theo Alvares) (Musician)
o Jean Gloria D'Souza (Actress)
125th Anniversary of Tiatr Celebration Committee will also be releasing two books which will be about the contribution of different tiatrists to Goan Tiatr.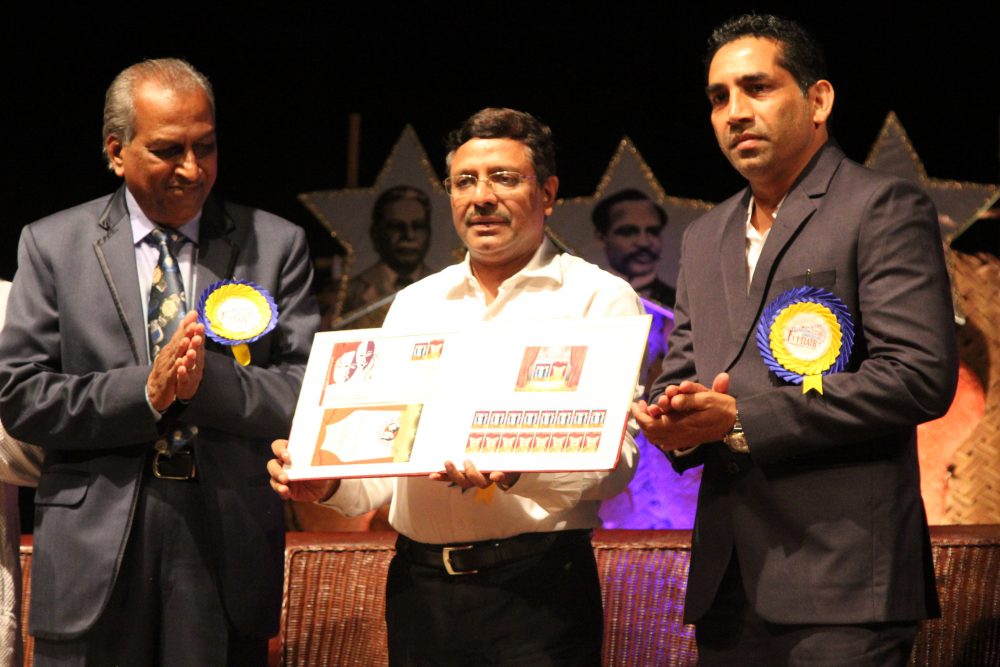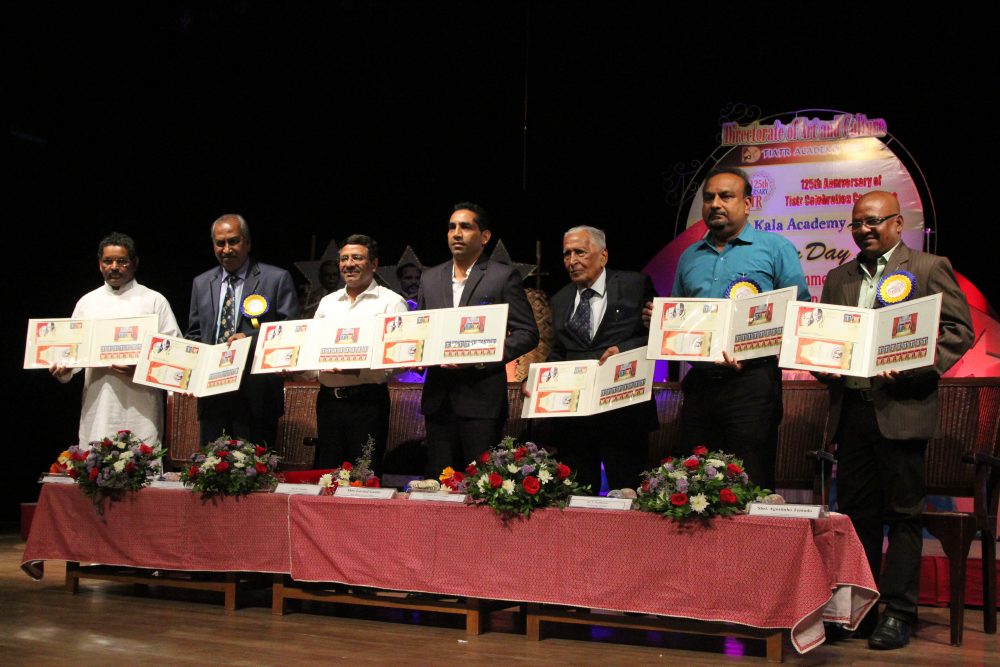 Featured Events
Events Pro | Info: There are no events created, add some please.