Wan Hao-The Pan Asian Restaurant- at Goa Marriott Resort & Spa, Miramar, will be having a 'Bento Box- Pan Asian Feast'.  The Bento Box will be available for both lunch and dinner from 18th to 31st July 2019. It lets a person taste a variety of Asian dishes in one meal. The box comes with starters, main course items, and dessert. There is a satisfying amount of food served in it. However, if a person desires for more, Wan Hao lets you refill the box. Additionally, one can switch certain dishes in the box with other options. It is ideal for those who want a quick meal.
There are vegetarian and non-vegetarian Bento boxes. The vegetarian box comes with items like Kimchi, spring rolls/ dimsum, tofu in 5 spice sauce, soya basil noodles/ Thai fried rice, honey noodles with ice-cream, etc. The non-vegetarian box contains poultry and seafood dishes such as egg noodles/ Sang dong fried rice, kimchi, Kung bao chicken, chilly mustard fish/ prawn dimsum, chicken spring roll/ satay, and chocolate mud cake/ date pan cake. Each Bento box is accompanied by a cold beer or soft beverage. The price of the vegetarian Bento box is Rs.999 and the non-vegetarian box is Rs.1099 (not inclusive of taxes).
Pics Credit - Shivang Mishra I NT GOGOANOW.COM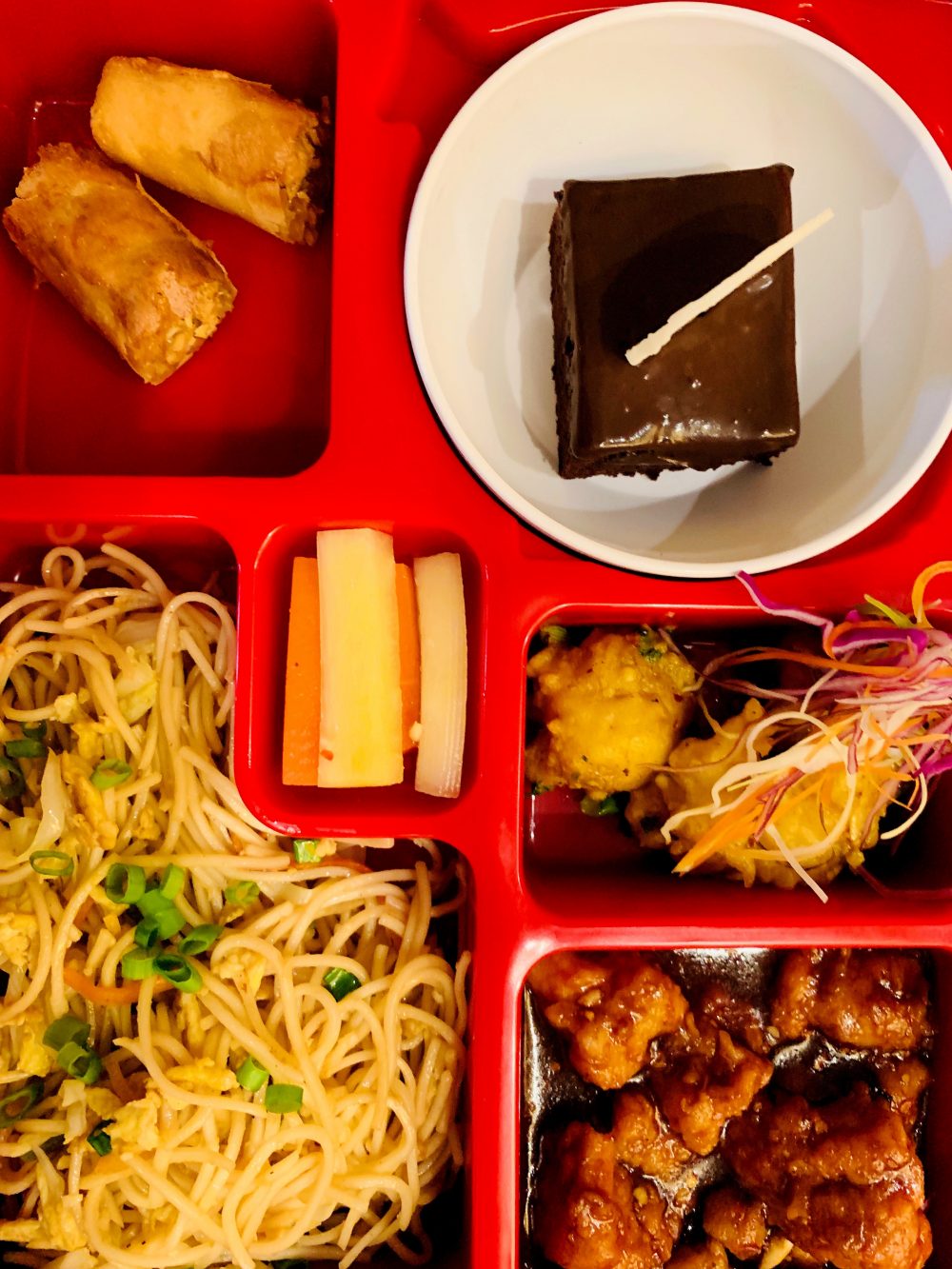 Featured Events
Events Pro | Info: There are no events created, add some please.