Goa-based start-up Smol Block makes toys that are not only sustainable but also safe for children and promote open learning via play
RAMANDEEP KAUR| NT KURIOCITY
At Smol Block, a niche toy company in Goa, play, learning, and sustainability go hand-in-hand. The company which manufactures eco-friendly wooden toys styled in minimalist Scandinavian designs is part of Nordic Intent, a Porvorim-based umbrella firm.
A mechanical design engineer by profession, co-founder of Smol Block Aaron D'Costa, had the opportunity to work in Germany, where he specialised in designing medical diagnostic equipment. Post his stint, he returned to Goa to get involved in the wooden toy segment and eventually founded Smol Block in 2022. The other co-founders of Smol Block are Caleb Fernandez, Judah Fernandez, and Aaron Fernandez.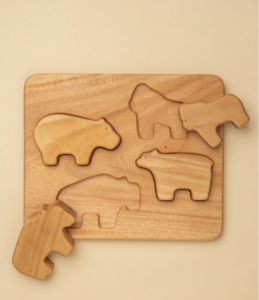 "The idea for Smol Block originated in the loft of my apartment in South Goa, where I collaborated with my friends. We were a small team, using a few machines to build prototypes. Currently, we are a team of educators, makers, artists, and parents working together with a shared goal of developing toys that promote learning and inspire creativity in children," says D'Costa.
The start-up's mission is to offer products that not only delight but also promote the fundamental development of early learning skills in children. The toys are lab tested to ensure that they are safe for children to play with. D'Costa says, "We offer a wide range of toys that are built to develop a child's cognitive abilities while promoting open-ended creative play. Our unique toys are designed to aid brain development, build creativity and promote inclusive play. The unique and eco-friendly range of wooden toys includes stacking collections, puzzles, teethers, and building blocks for children." The toys are available at select outlets in Goa and online on the website. The toys meet U.S. and European safety standards and are also exported to select countries. The team ensures that their products are not only functional but also aesthetic and durable. "We believe that every child deserves access to safe, sustainable, and innovative toys," he adds.
The team primarily works with two environmentally friendly materials: Beechwood and rubberwood. "Rubberwood offers a remarkable opportunity once the tree reaches the end of its natural lifecycle and all the latex has been extracted.
Instead of being discarded or burned, it is transformed into durable planks that serve as the foundation for our budget-friendly toy options. The last step is coating the toys with a natural beeswax coating to provide a protective and child-safe finish," explains D'Costa.
The team prototype, ideates and crafts the toys at a workshop in Porvorim which is equipped with modern machinery and handheld tools.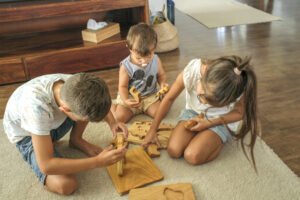 Since its inception, its client base has expanded significantly. "In India specifically, there is a growing trend for minimalistic designed products, which has opened up a new market for us," says D'Costa, adding that presently, they are seeking individuals who share their vision to join the team. "As we venture forward, our goal is to assemble a passionate team, expand production capabilities, and continuously improve through customer insights, ensuring our ongoing success in the market."
In fact, customer feedback is very important for them as they strive for continuous growth and improvement. "We encourage our customers to provide us with their valuable feedback on how we can further enhance our toys to perfectly cater to the needs of children. We prioritise the holistic development of children by carefully considering their need for open play, fostering their creativity, and providing opportunities for growth."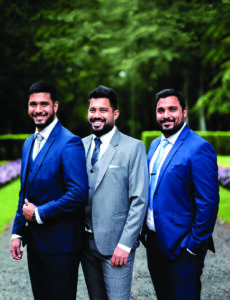 Featured Events
An exhibition, 'Dakshin Gangotri' is being organised to celebrate the 40 years of the first Indian Research station in Antarctica. The exhibition is on till December 15 at the Philatelic Bureau, Opposite the Head Post Office, Panaji.
Kala Academy Goa has invited entries for the 9th Tiatr competition in 'B' Group. The last date for submission of entries at Kala Academy is December 12.
A painting exhibition by Mohit Naik and Mohan Naik, along with Sarah and Yolanda Kammermeier is being organised on December 14 at Art Chamber, Galeria de Belas Artes, Calangute. Details: 9822160073.
The Botanical Society of Goa is organising the 32nd Annual Home Garden Competition. Participants can send photos of their home garden by December 15 on botanicalsocietyofgoa@gmail.com.
The Indo-Portuguese Friendship – Goa will present the Xmas Dine & Dance 2023 on December 15, 7.30 p.m. onwards with foot-tapping music by 'Sound of Music'.
Clube Harmonia De Margao is organising a Christmas market on December 21 from 4 p.m. to 10 p.m. Details: 2714818 / 9765134443.