During monsoons, nightlife events and watersports activities are less. However, the rains make Goa more magical. There is a lot more greenery and the air feels fresher. People can visit local restaurants to enjoy hot samosas and kappas with tea while listening to the sound of the rain hitting the earth. Those who are adventurous can go for whitewater rafting or trekking. The monsoons are a great time to visit majestic waterfalls like Dudhsagar, Netravali, Amboli, Kesarval spring, Tambdi Surla, and Harvalem waterfall.
For the people who are disappointed with the lack of watersport activities, there is no need to worry. You can try out flyboarding, catamaran sailing, kayaking, speed boating, banana rides, etc.  One can also explore the quieter places of Goa. One of them is Fontainhas - a Latin quarter which has heritage Portuguese houses, narrow streets, and colourful architecture. Other than this place there are many tranquil islands to visit that are full of natural beauty and cultural treats. Some of them are Divar Island, Chorao Island, San Jacinto Island, Butterfly Island, and Conco Island. In some of these places, you can rent a bicycle and tour these beautiful places.
If you want to stay indoors and have a peaceful day, there are museums and art galleries to visit like Houses of Goa, Museum of Christian Art, Gallery Gitanjali, Big Foot, Archaeological Museum, Studio Arpora, Mario Gallery, Carpe Diem, Cube Gallery, and Ancestral Goa.  You can also try out local cuisines, read a book at the Central Library, visit the snow park, or go shopping. The fun life in Goa doesn't stop when the rain falls down.
SHERYL GONSALVES | NT GOGOANOW
Pics Credit - Shivang Mishra I NT GOGOANOW.COM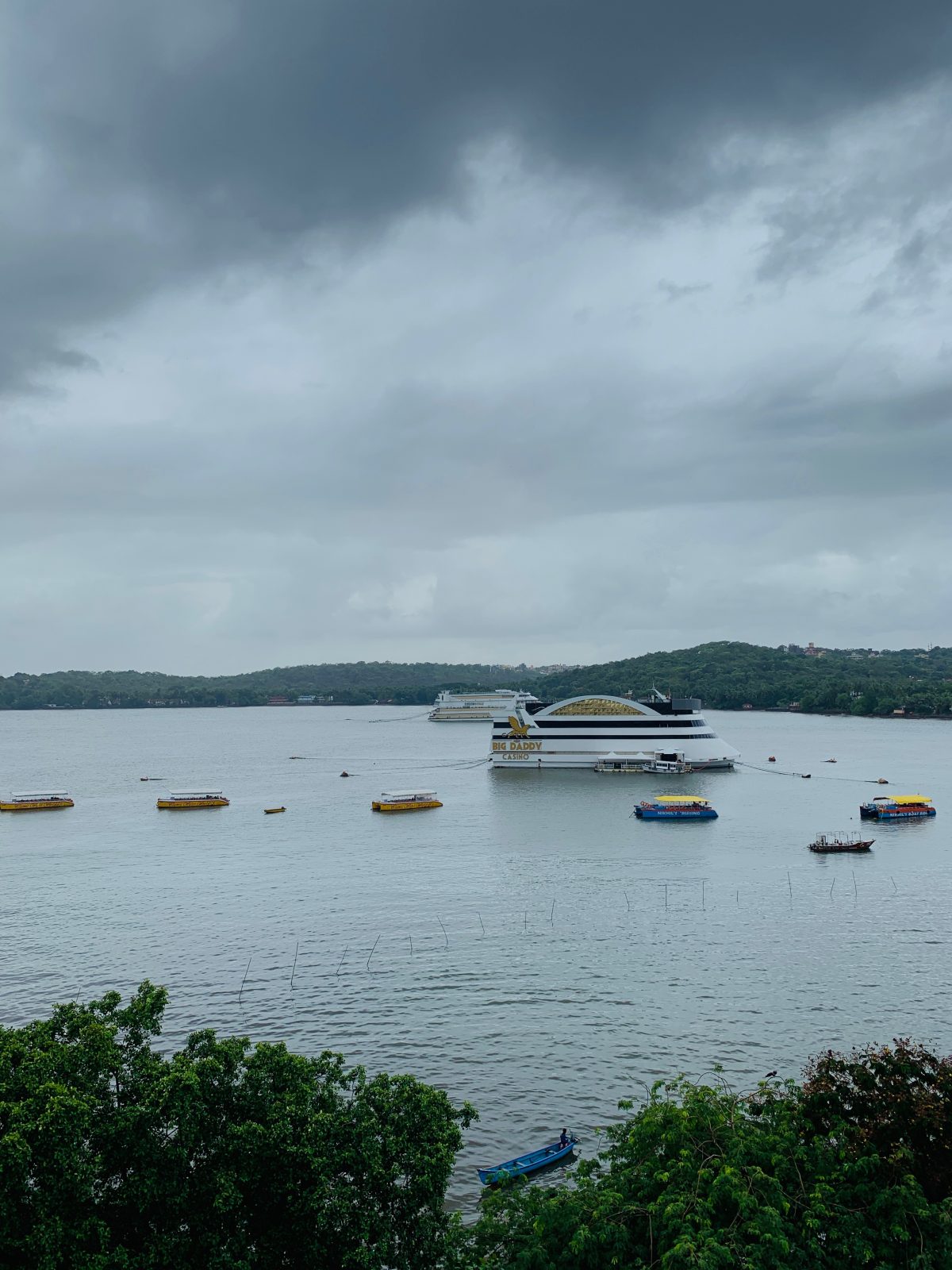 Featured Events
Goa Heritage Action Group is organising the Heritage Walk Festival from April 1 to April 16. It will include 25 heritage walks all around Goa led by resource persons who are renowned in their chosen fields of research and experience. Register: www.heritagewalkfest.com
A linocut workshop will be held on April 2, 11 a.m. at Carpe Diem, Majorda Participants will learn to use carving tools to create their own stamp designs in 'negative' design so that the positive impression can be used with ink as one's own personal customised stamp. Register by March 30. Details: 2881035/8888862462/info@carpediemgoa.com
Goa Science Centre, Miramar, will be organising a computer awareness programme for senior citizens and general public from April 3 to 8, 3 p.m. to 5 p.m. Limited seats. Entry on a first come first served basis. Nominal registration fees will be charged. Details: gscp.education@gmail.com.
Indo Portuguese Friendship Society, Altinho, Panaji, is organising its annual traditional, Noite-Indo Portuguesa Dine and Dance on April 14, 7.30 p.m. at Coco Loco, Agacaim. Details: 9552596875/ 9822046004.