During monsoons, nightlife events and watersports activities are less. However, the rains make Goa more magical. There is a lot more greenery and the air feels fresher. People can visit local restaurants to enjoy hot samosas and kappas with tea while listening to the sound of the rain hitting the earth. Those who are adventurous can go for whitewater rafting or trekking. The monsoons are a great time to visit majestic waterfalls like Dudhsagar, Netravali, Amboli, Kesarval spring, Tambdi Surla, and Harvalem waterfall.
For the people who are disappointed with the lack of watersport activities, there is no need to worry. You can try out flyboarding, catamaran sailing, kayaking, speed boating, banana rides, etc.  One can also explore the quieter places of Goa. One of them is Fontainhas - a Latin quarter which has heritage Portuguese houses, narrow streets, and colourful architecture. Other than this place there are many tranquil islands to visit that are full of natural beauty and cultural treats. Some of them are Divar Island, Chorao Island, San Jacinto Island, Butterfly Island, and Conco Island. In some of these places, you can rent a bicycle and tour these beautiful places.
If you want to stay indoors and have a peaceful day, there are museums and art galleries to visit like Houses of Goa, Museum of Christian Art, Gallery Gitanjali, Big Foot, Archaeological Museum, Studio Arpora, Mario Gallery, Carpe Diem, Cube Gallery, and Ancestral Goa.  You can also try out local cuisines, read a book at the Central Library, visit the snow park, or go shopping. The fun life in Goa doesn't stop when the rain falls down.
SHERYL GONSALVES | NT GOGOANOW
Pics Credit - Shivang Mishra I NT GOGOANOW.COM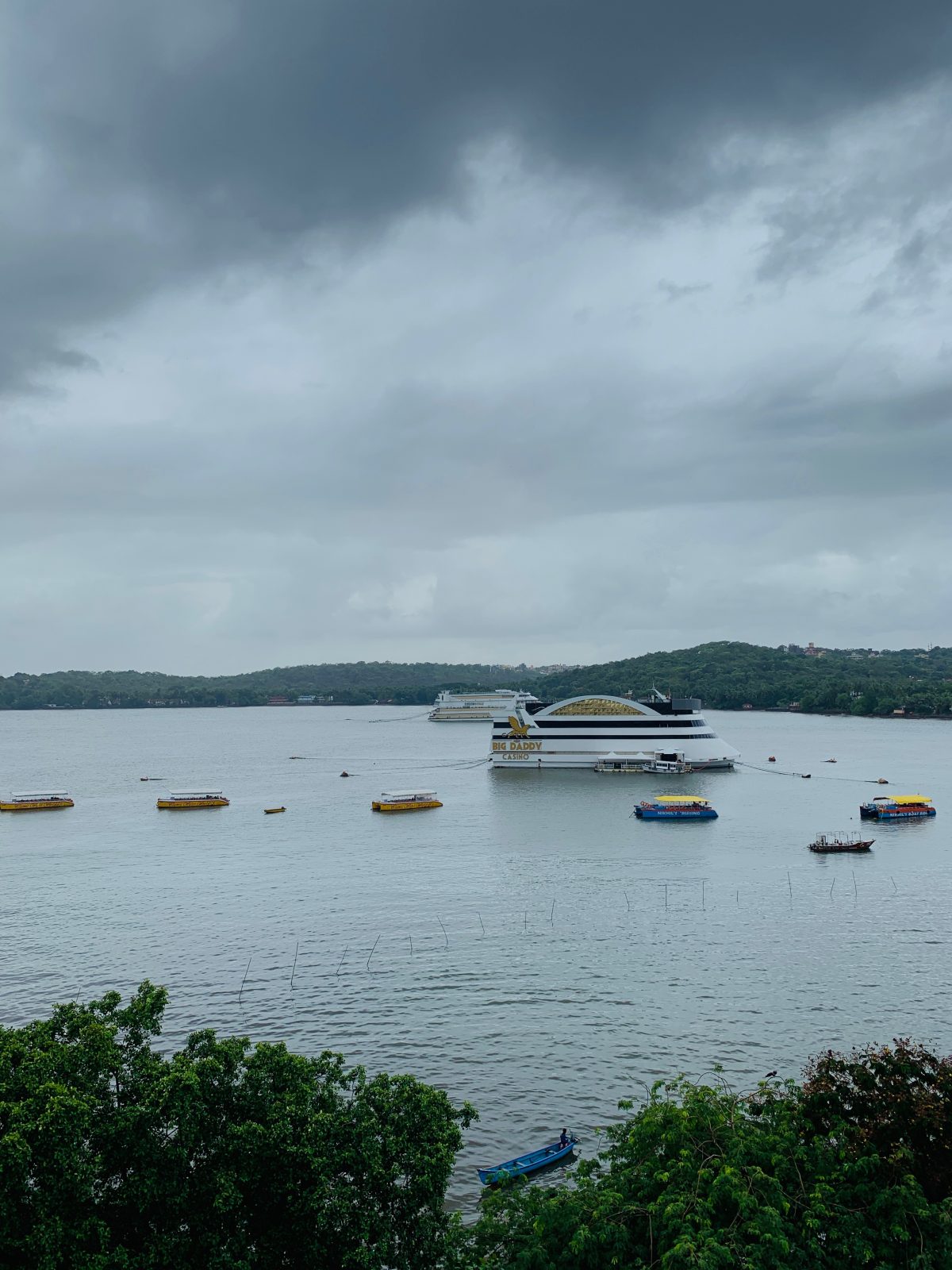 Featured Events
An exhibition, 'Dakshin Gangotri' is being organised to celebrate the 40 years of the first Indian Research station in Antarctica. The exhibition is on till December 15 at the Philatelic Bureau, Opposite the Head Post Office, Panaji.
Kala Academy Goa has invited entries for the 9th Tiatr competition in 'B' Group. The last date for submission of entries at Kala Academy is December 12.
A painting exhibition by Mohit Naik and Mohan Naik, along with Sarah and Yolanda Kammermeier is being organised on December 14 at Art Chamber, Galeria de Belas Artes, Calangute. Details: 9822160073.
The Botanical Society of Goa is organising the 32nd Annual Home Garden Competition. Participants can send photos of their home garden by December 15 on botanicalsocietyofgoa@gmail.com.
The Indo-Portuguese Friendship – Goa will present the Xmas Dine & Dance 2023 on December 15, 7.30 p.m. onwards with foot-tapping music by 'Sound of Music'.
Clube Harmonia De Margao is organising a Christmas market on December 21 from 4 p.m. to 10 p.m. Details: 2714818 / 9765134443.