Kokum is one of the star ingredients in Goa after coconuts. It has a distinctive sour flavour with a hint of sweet and is used in many dishes of this beautiful state. It is available in markets fresh or sundried.
Goans love sipping from a glass filled with cold kokum juice or using kokum to add a sour note to their food. It can be used in pickles and gravies. The local markets of Goa will have fresh Kokum during the summer. If you're not here for the summer, you can always go for dried kokum.
Health benefits
– Can boost intestine health
– Decreases appetite and can help in weight loss
– Decreases inflammation
– Has cooling properties
– Boosts heart health
– Good for digestion
– And more…
Dishes that use Kokum:-
Sol Kadhi
This tangy drink is popular in Goa. It is usually drunk during lunch/dinner or mixed with rice.
Ingredients:
10 dried Kokum
1 cup grated coconut
1½ cloves garlic
1½ green chilli (chopped)
¼ inch ginger piece (chopped)
Salt to taste
Coriander leaves
Method:
Put Kokum in warm water and keep aside for 30-40 minutes.
Then squeeze the kokum juice out. Discard the pulp.
Blend the coconut, ginger, garlic, and chillies together with a little water. Squeeze the paste till the milk comes out and keep aside.
Blend the paste again with ½ cup water, squeeze out the milk and add it to the previously extracted milk. Try to get out as much milk as you can by blending the paste with water and squeezing it at least 2 times more.
Add the kokum juice to the extracted coconut milk. Leave aside for 30 minutes to 1 hour.
Put coriander leaves on top and enjoy at room temperature or chilled.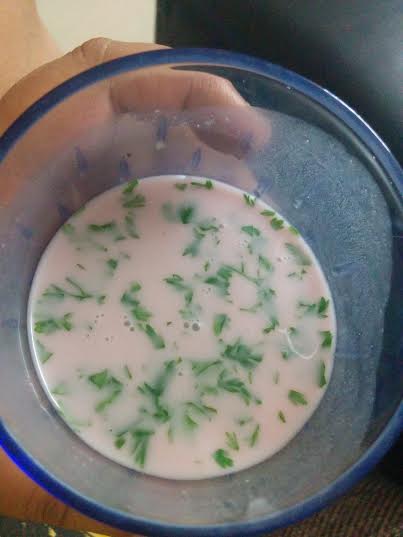 Goan Khatkhate
Khatkhate is a mixed vegetable stew.
Ingredients:
½ cup toor dal (yellow pigeon peas)
3 drumsticks (cut into 2-inch pieces)
1 carrot (cut into pieces)
1 tsp cumin seeds
8 curry leaves
1 tsp coriander powder
½ tsp turmeric powder
1 tbsp jaggery
8 teppal berries/ triphal berries/ Sichuan pepper (crushed)
5 dried kokum petals OR marble-sized ball of tamarind
½ cup raw banana
1 radish (cut into pieces)
4-5 dry red chillies
½ cup ridge gourd
½ cup pumpkin (chopped into pieces)
1 cup grated coconut
Salt to taste
Method:
Boil 3 cups water and put in the toor dal. Let it cook for 5 minutes.
Grind the coconut, chillies, turmeric, and jaggery with a little water.
In a little water, cook the carrot, banana, ridge gourd, radish for roughly 10 minutes. Then add the drumsticks and cook till soft.
Heat oil in a pan, put the cumin seeds and let it fry for 10 seconds. Then throw in the curry leaves. Add the coconut paste after a few seconds.
Then, add the dal.
Lastly, put in the cooked vegetables, triphal berries, coriander powder, kokum, and salt. Let it cook for a few minutes till ready.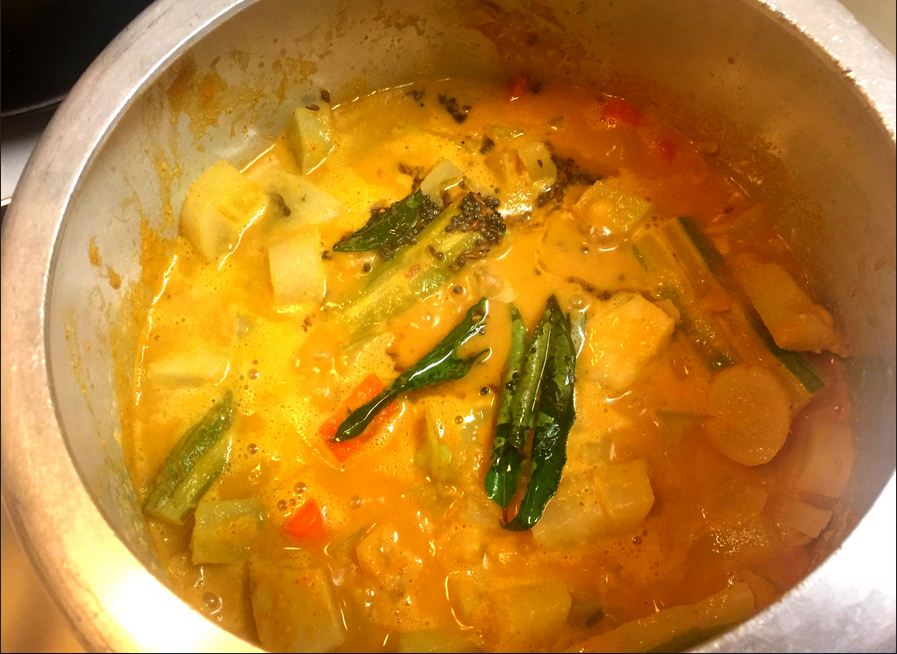 Goan Dal
Ingredients:
1 cup toor dal (yellow pigeonpea)
4 kokum
1 tomato (chopped)
2 dry red chillies (chopped)
2 tbsp ghee
1½ tbsp garlic (chopped)
1 green chilli (slit vertically)
¼ tsp asafetida
1 tsp mustard seeds
1 tsp cumin seeds
Salt to taste
Method:
Wash the dal and boil in a pressure cooker with 2½ cups of water (2-3 whistles).
Heat the ghee in a pan. Put in the mustard seeds and then the cumin seeds.
Put in the chillies and garlic.
Add the turmeric and asafetida.
Put the tomatoes and let it cook.
Put the pan's contents into the dal.
Add kokum and salt.
Let the dal boil and then enjoy with rice and pickle.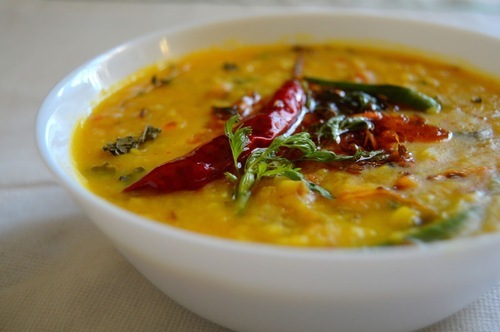 SHERYL GONSALVES | NT GoGoaNow
Featured Events
Sunaparanta Goa Centre for the Arts is organising an exhibition preview of the Korean artist Kyungwoo Chun's work titled, 'Song without Lyrics' on August 18 from 7 p.m. onwards at their premises. Last date of exhibition: November 11. Details: 9370675100/ 9767864206.
Caritas Goa in association with professional artist Lioba Knepple is organising a new certificate course on 'Art as healing tool' every Saturday from August 26 to November 4 at Institute Nosa Senhora de Piedade, near Hotel Mandovi, Panaji. Fee: Rs.2500. Details: 9422362627.
The Directorate of Sports and Youth Affairs is organising the South District Youth Festival on September 26 and 27 at Ravindra Bhavan, Margao, North District Youth Festival on September 29 and 30 at Ravindra Bhavan, Sankhali and State Level Youth Festival on October 5 and 6. Details: 2465704/dir-spor.goa@nic.in
Motoverse 2023 is all set to return for an epic weekend full of fun and adventure at Vagator from November 24 to 26, 2023. Register at: https://www.royalenfield.com/in/en/rides/events/motoverse/register
Fundacao Oriente Panaji is organising the 7th Fundação Oriente Short Story Competition. In this regard, the organisation will organise a creative writing workshop between June 23 and 25. Entries for the competition 2023 will be accepted between August 15 and 30. The shortlisted stories will be announced on November 30 and the winners will be declared at a function to be held on December 8. The winning and shortlisted stories will be translated into English and published in the anthology 'Short Stories from Goa' in 2024. Regulations and registration forms are available on request by email to fossc2023@gmail.com. Details: 2230728.