Kokum is one of the star ingredients in Goa after coconuts. It has a distinctive sour flavour with a hint of sweet and is used in many dishes of this beautiful state. It is available in markets fresh or sundried.
Goans love sipping from a glass filled with cold kokum juice or using kokum to add a sour note to their food. It can be used in pickles and gravies. The local markets of Goa will have fresh Kokum during the summer. If you're not here for the summer, you can always go for dried kokum.
Health benefits
– Can boost intestine health
– Decreases appetite and can help in weight loss
– Decreases inflammation
– Has cooling properties
– Boosts heart health
– Good for digestion
– And more…
Dishes that use Kokum:-
Sol Kadhi
This tangy drink is popular in Goa. It is usually drunk during lunch/dinner or mixed with rice.
Ingredients:
10 dried Kokum
1 cup grated coconut
1½ cloves garlic
1½ green chilli (chopped)
¼ inch ginger piece (chopped)
Salt to taste
Coriander leaves
Method:
Put Kokum in warm water and keep aside for 30-40 minutes.
Then squeeze the kokum juice out. Discard the pulp.
Blend the coconut, ginger, garlic, and chillies together with a little water. Squeeze the paste till the milk comes out and keep aside.
Blend the paste again with ½ cup water, squeeze out the milk and add it to the previously extracted milk. Try to get out as much milk as you can by blending the paste with water and squeezing it at least 2 times more.
Add the kokum juice to the extracted coconut milk. Leave aside for 30 minutes to 1 hour.
Put coriander leaves on top and enjoy at room temperature or chilled.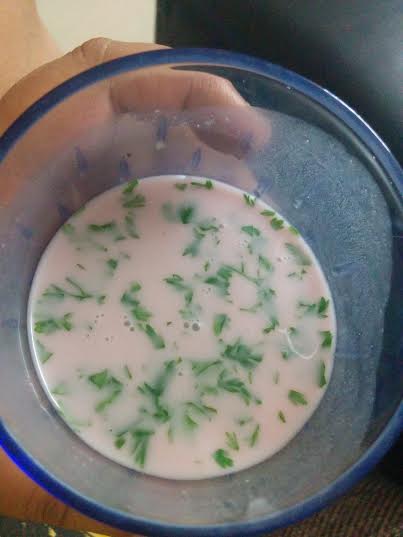 Goan Khatkhate
Khatkhate is a mixed vegetable stew.
Ingredients:
½ cup toor dal (yellow pigeon peas)
3 drumsticks (cut into 2-inch pieces)
1 carrot (cut into pieces)
1 tsp cumin seeds
8 curry leaves
1 tsp coriander powder
½ tsp turmeric powder
1 tbsp jaggery
8 teppal berries/ triphal berries/ Sichuan pepper (crushed)
5 dried kokum petals OR marble-sized ball of tamarind
½ cup raw banana
1 radish (cut into pieces)
4-5 dry red chillies
½ cup ridge gourd
½ cup pumpkin (chopped into pieces)
1 cup grated coconut
Salt to taste
Method:
Boil 3 cups water and put in the toor dal. Let it cook for 5 minutes.
Grind the coconut, chillies, turmeric, and jaggery with a little water.
In a little water, cook the carrot, banana, ridge gourd, radish for roughly 10 minutes. Then add the drumsticks and cook till soft.
Heat oil in a pan, put the cumin seeds and let it fry for 10 seconds. Then throw in the curry leaves. Add the coconut paste after a few seconds.
Then, add the dal.
Lastly, put in the cooked vegetables, triphal berries, coriander powder, kokum, and salt. Let it cook for a few minutes till ready.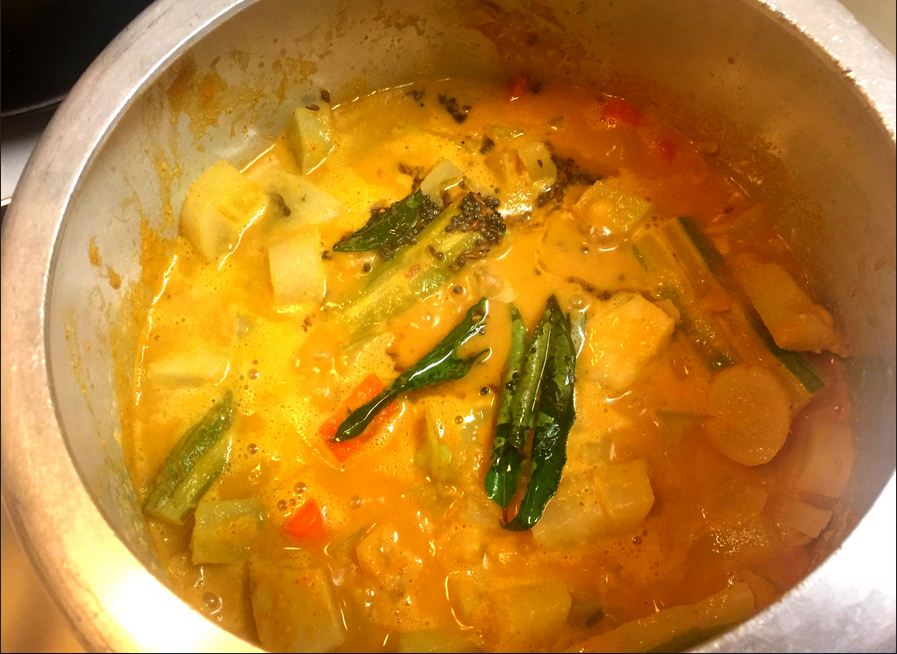 Goan Dal
Ingredients:
1 cup toor dal (yellow pigeonpea)
4 kokum
1 tomato (chopped)
2 dry red chillies (chopped)
2 tbsp ghee
1½ tbsp garlic (chopped)
1 green chilli (slit vertically)
¼ tsp asafetida
1 tsp mustard seeds
1 tsp cumin seeds
Salt to taste
Method:
Wash the dal and boil in a pressure cooker with 2½ cups of water (2-3 whistles).
Heat the ghee in a pan. Put in the mustard seeds and then the cumin seeds.
Put in the chillies and garlic.
Add the turmeric and asafetida.
Put the tomatoes and let it cook.
Put the pan's contents into the dal.
Add kokum and salt.
Let the dal boil and then enjoy with rice and pickle.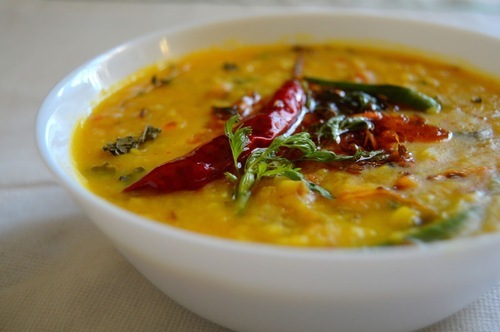 SHERYL GONSALVES | NT GoGoaNow
Featured Events
Goa Heritage Action Group is organising the Heritage Walk Festival from April 1 to April 16. It will include 25 heritage walks all around Goa led by resource persons who are renowned in their chosen fields of research and experience. Register: www.heritagewalkfest.com
A linocut workshop will be held on April 2, 11 a.m. at Carpe Diem, Majorda Participants will learn to use carving tools to create their own stamp designs in 'negative' design so that the positive impression can be used with ink as one's own personal customised stamp. Register by March 30. Details: 2881035/8888862462/info@carpediemgoa.com
Goa Science Centre, Miramar, will be organising a computer awareness programme for senior citizens and general public from April 3 to 8, 3 p.m. to 5 p.m. Limited seats. Entry on a first come first served basis. Nominal registration fees will be charged. Details: gscp.education@gmail.com.
Indo Portuguese Friendship Society, Altinho, Panaji, is organising its annual traditional, Noite-Indo Portuguesa Dine and Dance on April 14, 7.30 p.m. at Coco Loco, Agacaim. Details: 9552596875/ 9822046004.