A group exhibition of paintings was inaugurated on 9th January 2019 at Kala Academy's Art Gallery. The chief guest was Mr Muktesh Chander, IPS, Director General of police, Govt of Goa. After viewing the paintings on display, Mr Muktesh Chander commented that the paintings were very nice, full of emotions, and had beautiful textures. His favourite painting was of a man selling flowers at a marketplace. The artists who contributed to this exhibition were Sachin Melvanki, N R Naiker, Iranna Badiger, and N V Bedagoudra. They have held group exhibitions in other states like Mysore, Hubli, Bangalore, and Dharwad. The title of the show is 'Vision- 2019'. There are approximately 45 paintings which revolve around different themes such as village ladies, sceneries, local life, marshy areas, mountains, deities, and more.
(The exhibition will be open for public viewing till 12th January 2019- 10 am to 7 pm.)
Pics Credit - Shivang Mishra I NT GOGOANOW.COM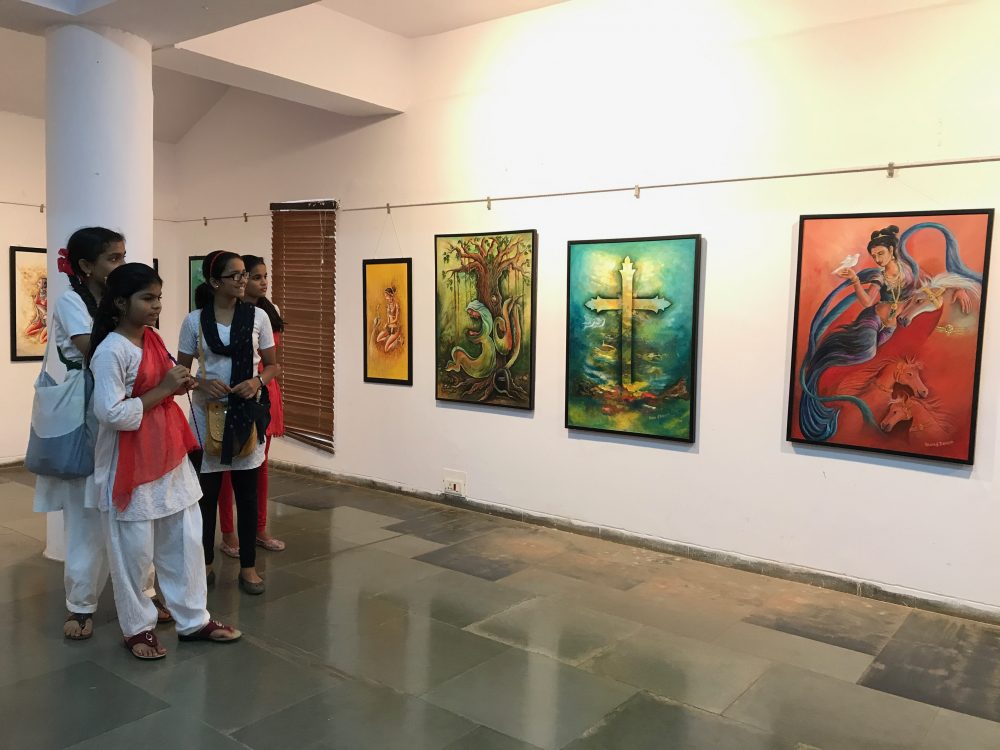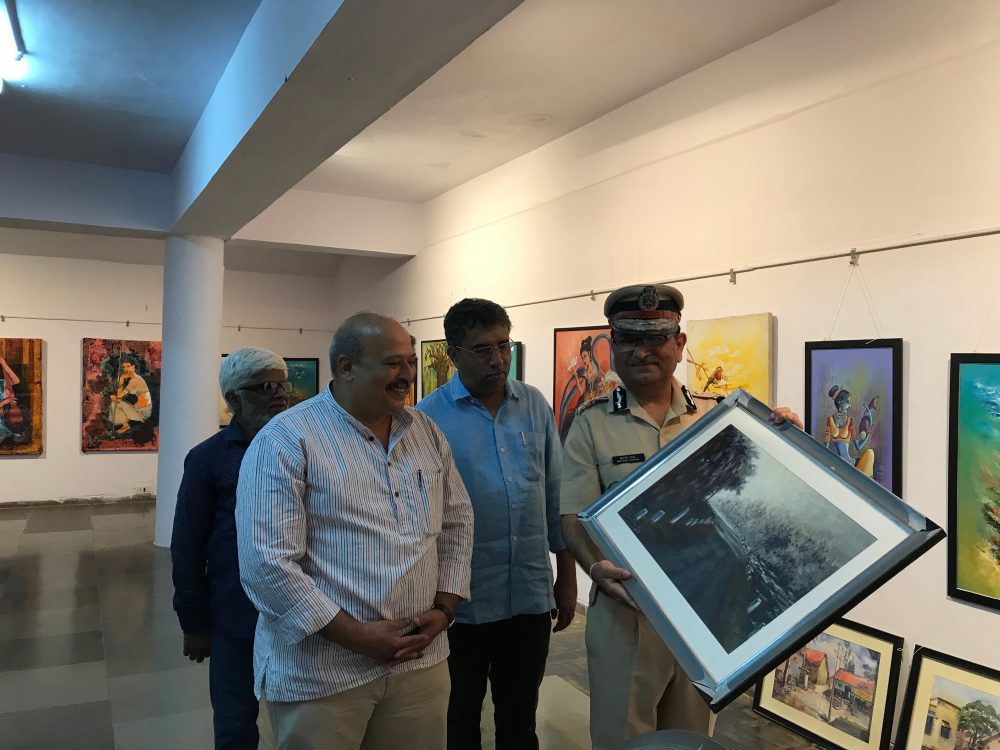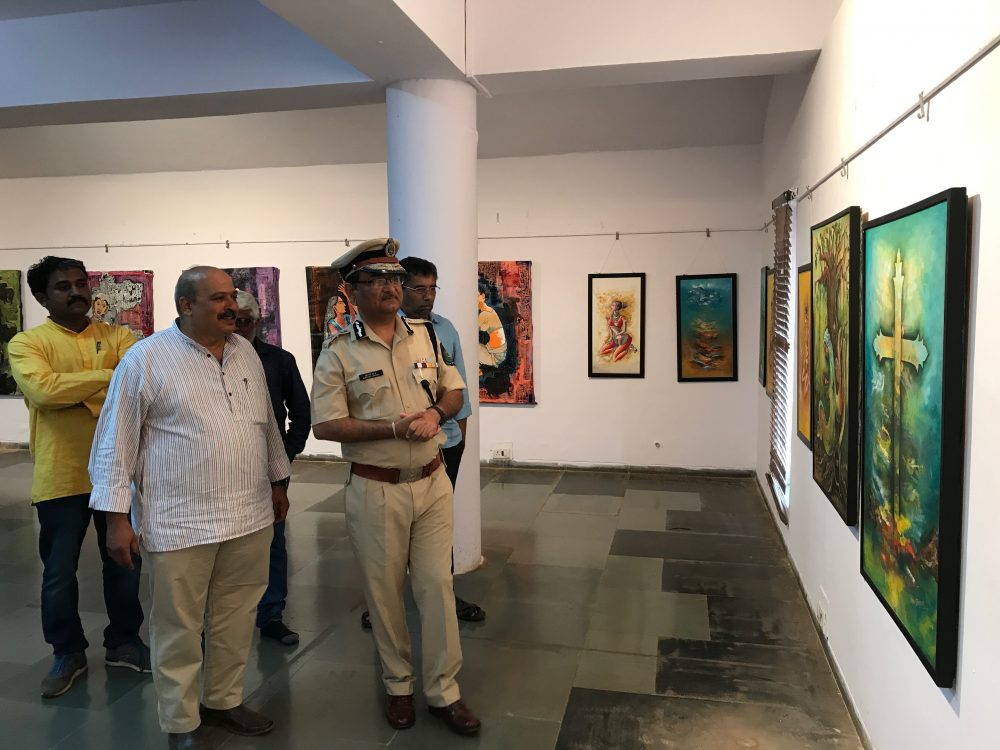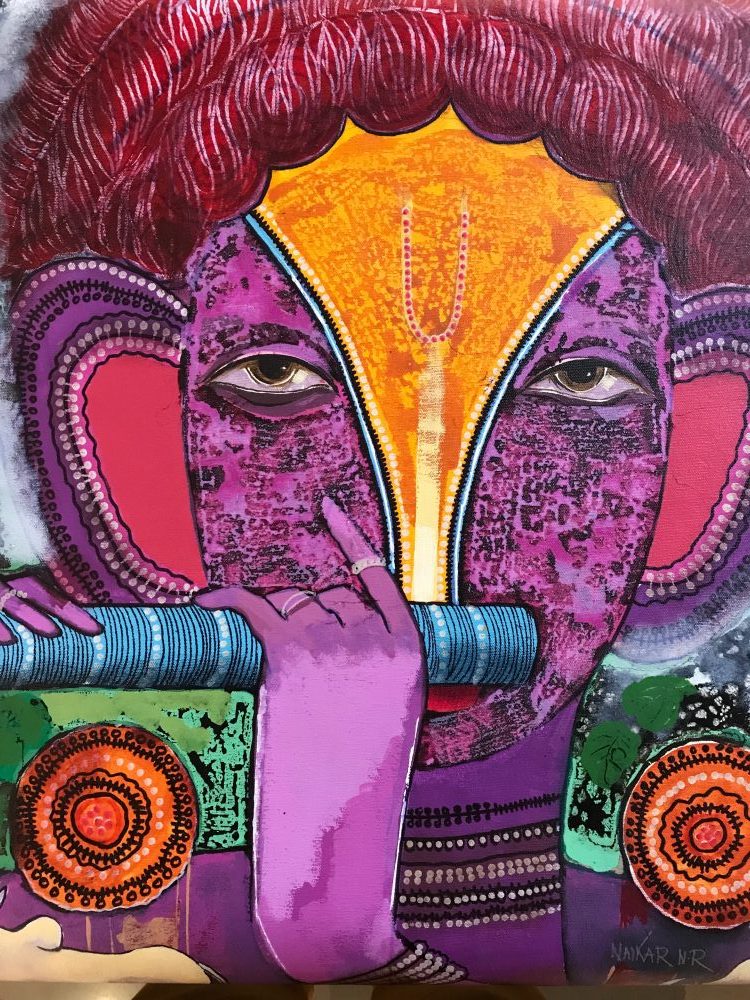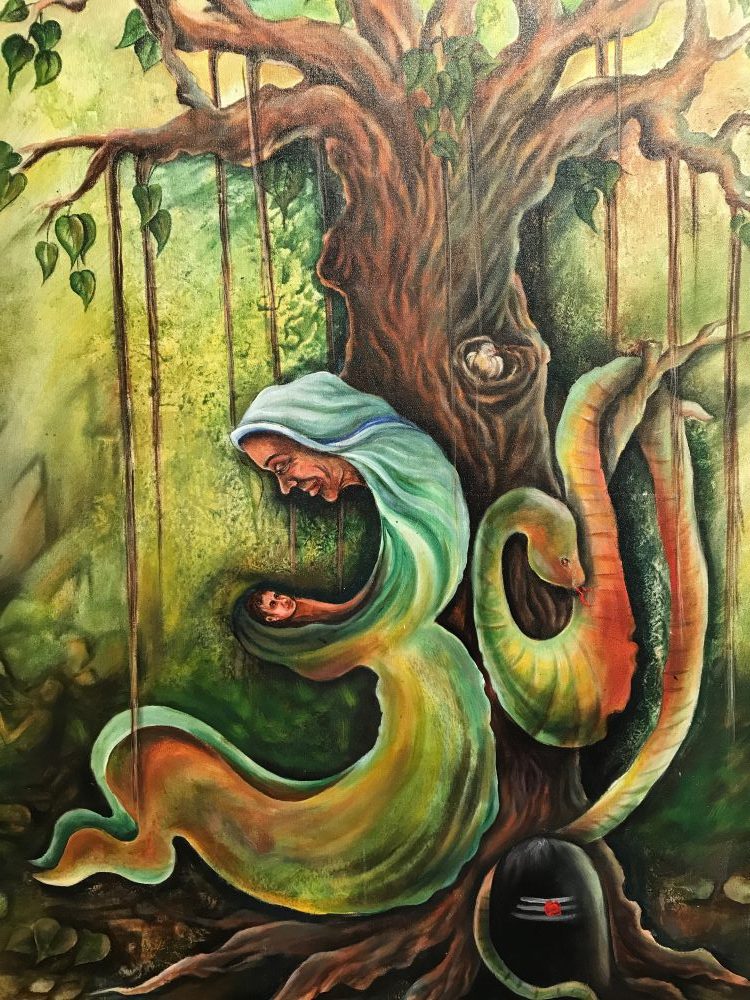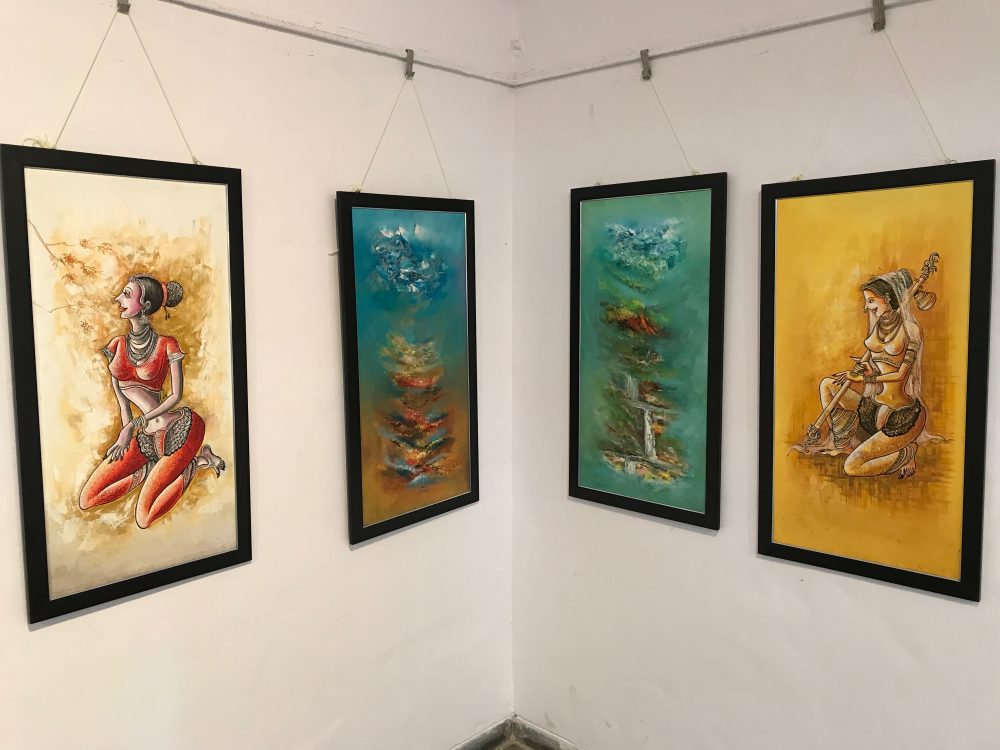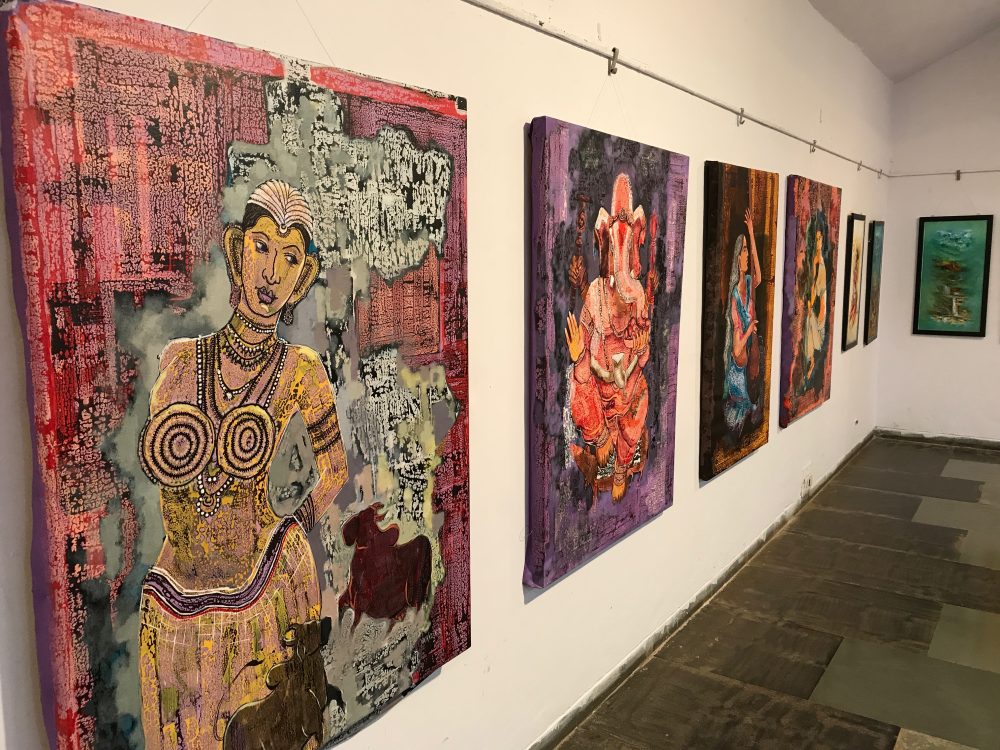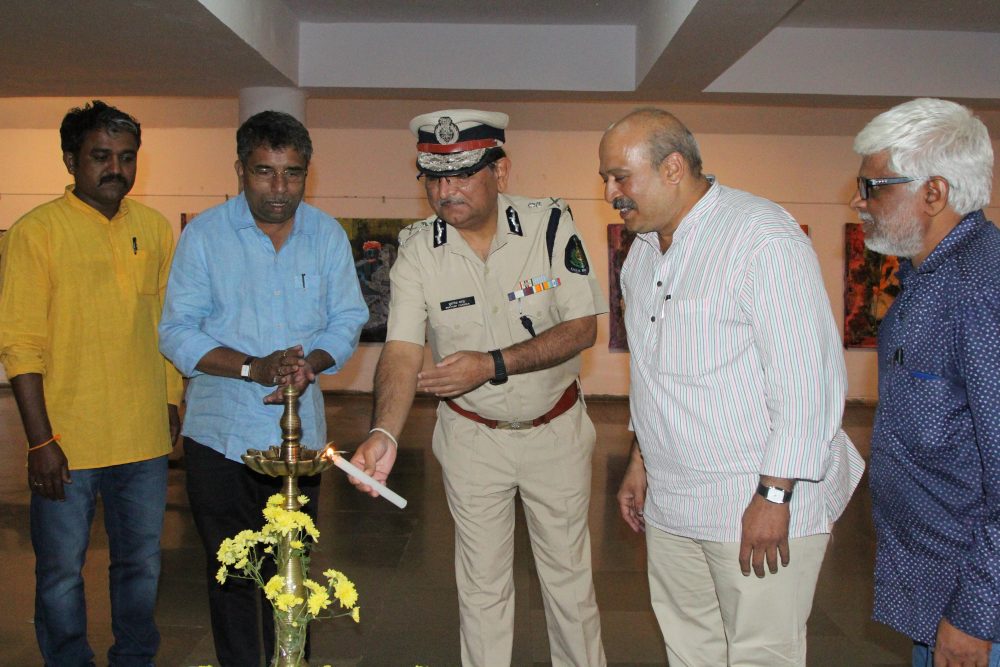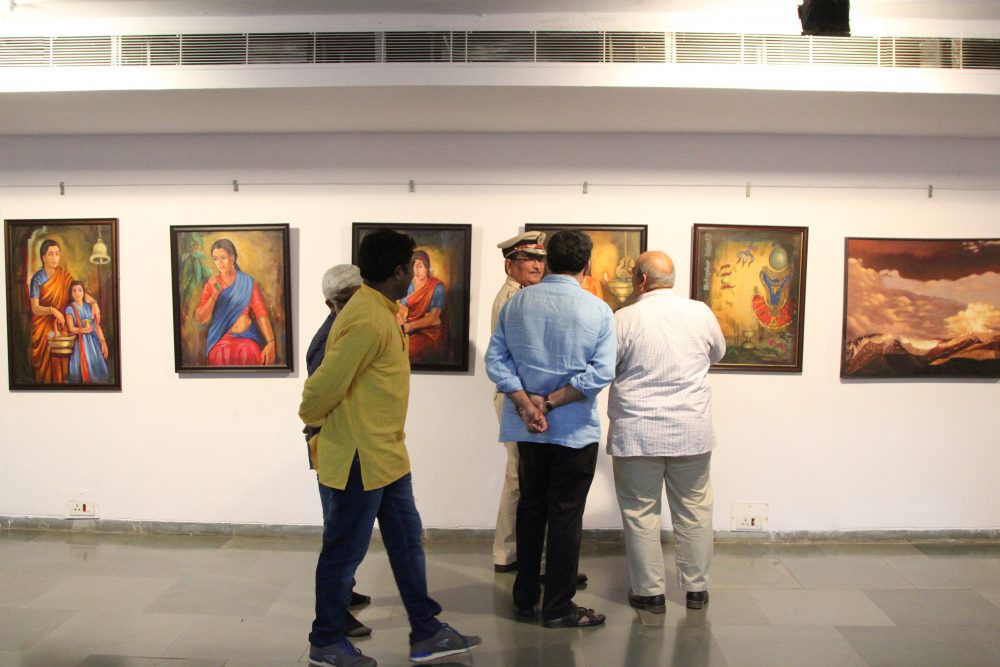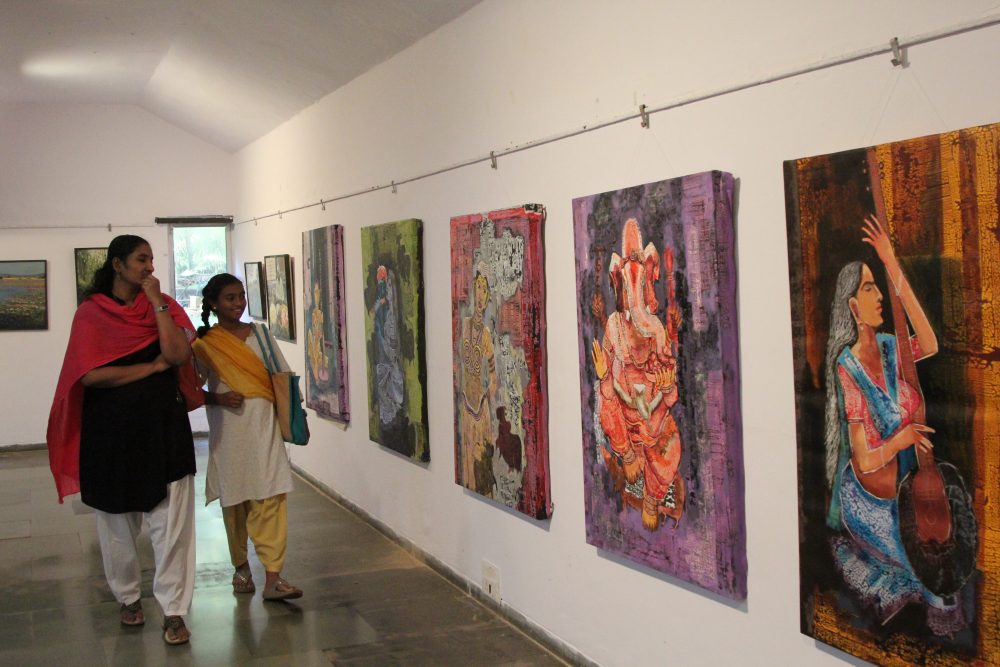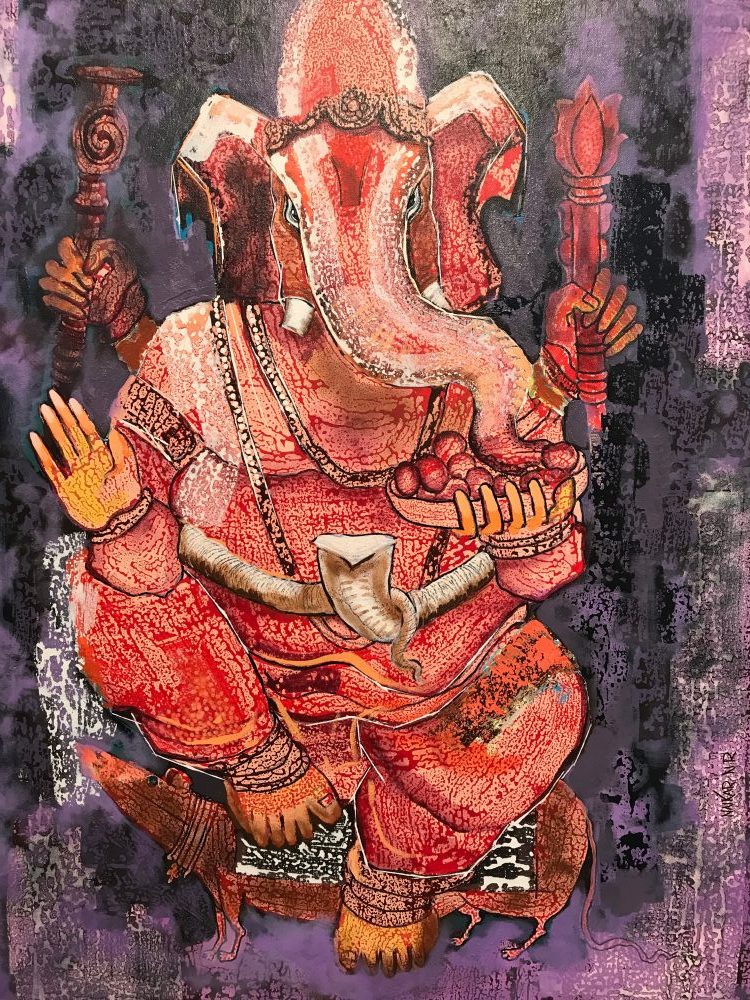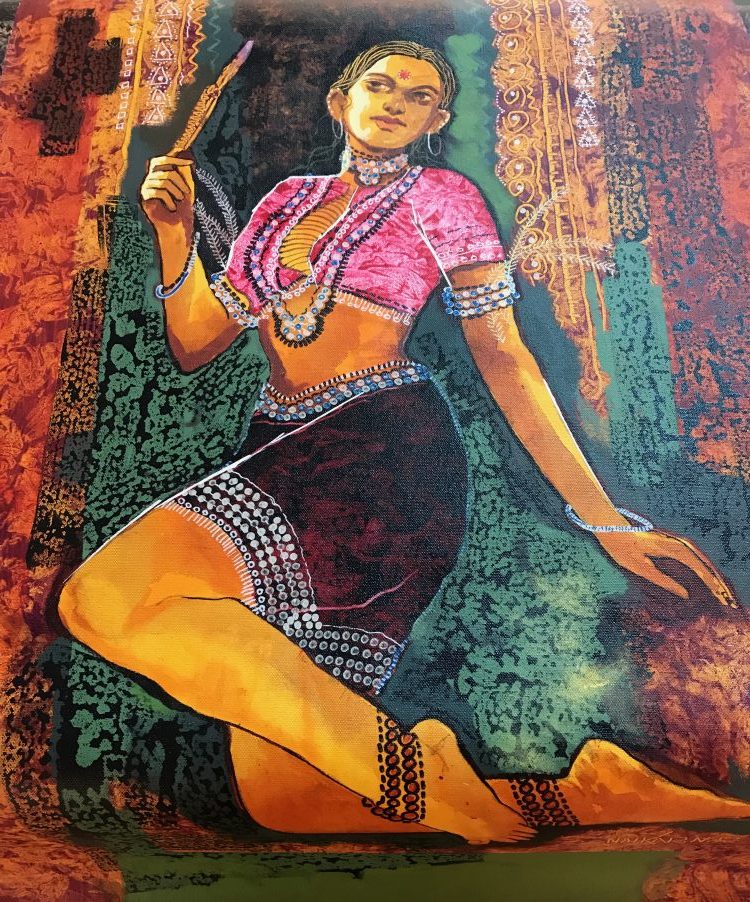 Featured Events
Sunaparanta Goa Centre for the Arts is organising an exhibition of Works from the Goa Open Arts Grants 2022 – 2023, Echoes till June 10 at their premises. Details: 9370675100.
SMRC's V.M. Salgaocar Hospital in association with Caring Souls and in collaboration with the Goa Medical College (GMC) will be organising a blood donation camp on June 8 from 9.30 a.m. to 1.30 p.m. at the SMRC Hospital, Off Airport Road, Chicalim. Details: 83266 91919 / 9158000900.
A pottery workshop is being held every Friday and Saturday from 3 p.m. to 5 p.m. at Carpe Diem Art Centre, Majorda. Details: 2881035 / 8888862462.
Fundacao Oriente Panaji is organising the 7th Fundação Oriente Short Story Competition. In this regard, the organisation will organise a creative writing workshop between June 23 and 25. Entries for the competition 2023 will be accepted between August 15 and 30. The shortlisted stories will be announced on November 30 and the winners will be declared at a function to be held on December 8. The winning and shortlisted stories will be translated into English and published in the anthology 'Short Stories from Goa' in 2024. Regulations and registration forms are available on request by email to fossc2023@gmail.com. Details: 2230728.