Caldine is a Goan fish curry. The fish can be substituted with prawns or vegetables. The curry has a yellow hue and contains a moderate amount of spice. The traditional recipe given below uses pomfret.
Ingredients:
1 medium pomfret
½ coconut (scraped)
¼ tsp cumin
1 tsp turmeric powder
2-3 garlic flakes
 ½ inch ginger piece
1 medium onion (chopped)
2-3 green chillies (slit)
Salt to taste
Tamarind to taste
Coriander leaves (for garnishing)
Method:
Put the scraped coconut in boiling water. Pass it through a blender. When it cools down, strain the milk and keep it aside.
Add more warm water, cumin, turmeric, garlic, and ginger, to the coconut and pass through the blender again. Strain it and keep the thin juice obtained at the side.
Cut the fish into slices. Fry the slices if you want to.
Fry the onion. Then add the thick and thin coconut juices along with green chillies. When this is boiled, add the fish and cook till done.
Add the tamarind and salt to taste.
Garnish with coriander.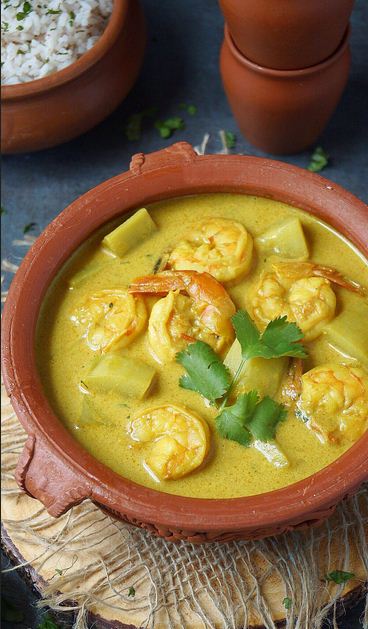 Featured Events
Events Pro | Info: There are no events created, add some please.