When a person thinks of Assagao, these words come to mind- hills, serenity, history, eating, shopping. Assagao is one of the quieter places of Goa but also has trendy boutiques and restaurants. Just taking a walk or cycling here can be enjoyable as you can admire a lot of Portuguese houses from the colonial era or visit concept stores.
Here are some not-to-miss places in Assagao:
St Cajetan Church – This is a beautiful church on a slight hillock. In 1775, it was a chapel. It has charming interiors and exteriors. It was built by the Portuguese.
The Food – There are a number of eating options in Assagao. At Villa Blanche Bistro you'll get vegan options, beef steaks, pastries, homemade items, etc. Black Vanilla is famous for their All Day breakfasts and also provide quiches, pizzas, and more. Gunpowder serves refined South Indian food while SEA is known for their Asian food and seafood dishes. Additional noteworthy options are Mum's Kitchen (Goan food), Vinayak, Sublime (European food) and others.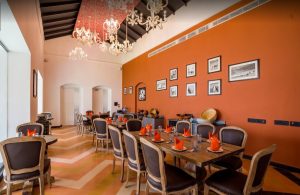 Shop Till you Drop – People Tree Design Studio & Store sells ethically made clothes, upcycled accessories and more. Another boutique that is all for ethical and eco-friendly fashion is No Nasties. They make vegan organic cotton clothes. Rangeela sells clothes, home décor, beachwear, and traditional jewellery from different parts of India. The Red Brick Shop dives deep into Indian clothing with different types of sarees, accessories, bags, etc. Sacha's shop, Moral Science, The Project Café, Indian Story, and Cheshire Cat Gallery (known for their jewellery collection) are worth visiting as well.
Tours- There are a number of agencies that provide interesting tours of Assagao. Some of them are Khoj-aao!, Live Happy, and Soul Travelling.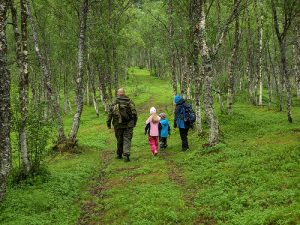 Sheryl Gonsalves | NT GOGOANOW
Featured Events
An exhibition, 'Dakshin Gangotri' is being organised to celebrate the 40 years of the first Indian Research station in Antarctica. The exhibition is on till December 15 at the Philatelic Bureau, Opposite the Head Post Office, Panaji.
Kala Academy Goa has invited entries for the 9th Tiatr competition in 'B' Group. The last date for submission of entries at Kala Academy is December 12.
A painting exhibition by Mohit Naik and Mohan Naik, along with Sarah and Yolanda Kammermeier is being organised on December 14 at Art Chamber, Galeria de Belas Artes, Calangute. Details: 9822160073.
The Botanical Society of Goa is organising the 32nd Annual Home Garden Competition. Participants can send photos of their home garden by December 15 on botanicalsocietyofgoa@gmail.com.
The Indo-Portuguese Friendship – Goa will present the Xmas Dine & Dance 2023 on December 15, 7.30 p.m. onwards with foot-tapping music by 'Sound of Music'.
Clube Harmonia De Margao is organising a Christmas market on December 21 from 4 p.m. to 10 p.m. Details: 2714818 / 9765134443.