Entertainment Society of Goa (ESG) and Dalgado Konknni Academy (DKA) jointly commemorated the 69th anniversary of the first full-length Konkani film 'Mogacho Anvddo' which was released on April 24, 1950. It was produced by Antonio Lourenco Jerry Braganza, under the banner of ETICA PICTURES (Exchange Talkies of India, China, and Africa), and was based on the novel 'Mogachi Odd' by Dioginho D'Mello. Braganza's work in the world of Konkani cinema earned him the name 'Father of Konkani Cinema'.
Speaking at the occasion, Sahitya Academy award winner Damodar Mauzo said that, "Sometimes there are wrong notions made about Goa, to clear these misunderstandings there are two ways; literature and cinema. Through cinema, we can show the people the real and good Goa. But unlike the South– Indian movies we should not over–glorify the characters or the subject."
"But at times movies like Paltadacho Munis (The Man Beyond the Bridge) by Laxmikant Shetgaonkar which won the Film Critics prize at the 34th Toronto International Film Festival was less popular amongst the Goans due to its storyline.", added Mauzo.
Adding to this President of DKA, Tomazinho Cardozo said that "instead of celebrating this day for just one day, we would like to celebrate it next year in the form of a 3– day festival, where discussions and seminars on Konkani cinema would be held."
On this occasion, the national award-winning Konkani film 'K Sera Sera', produced by Rajesh and Gayatri Pednekar was screened. Also, at the event, the writer and director of the film Rajeev Shinde, the lead actor Rajesh Pednekar and the producer of the film Gayatri Pednekar were felicitated.
Pics Credit - Shivang Mishra I NT GOGOANOW.COM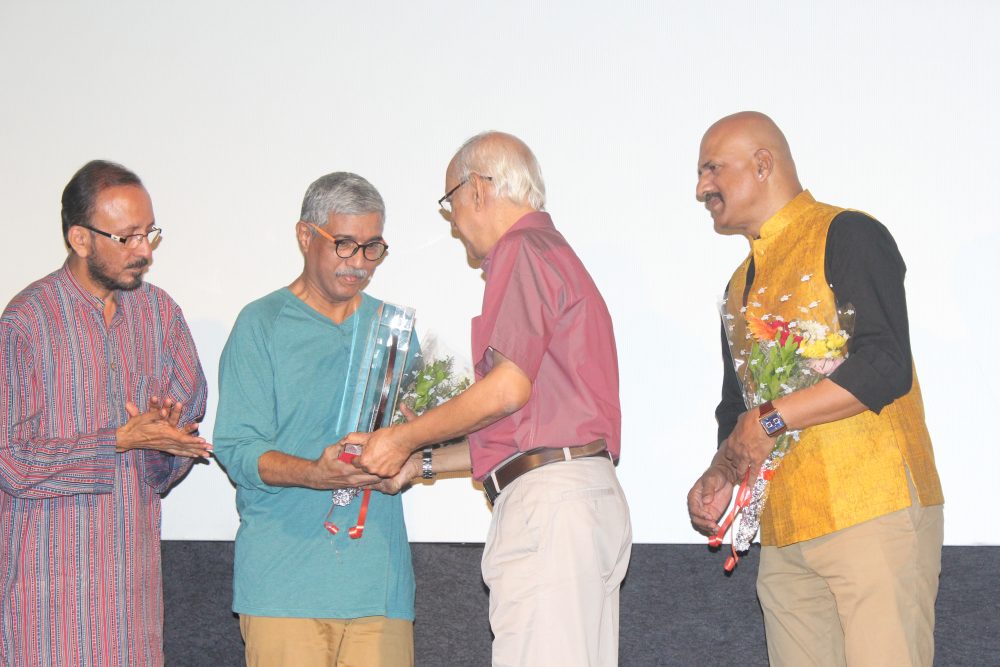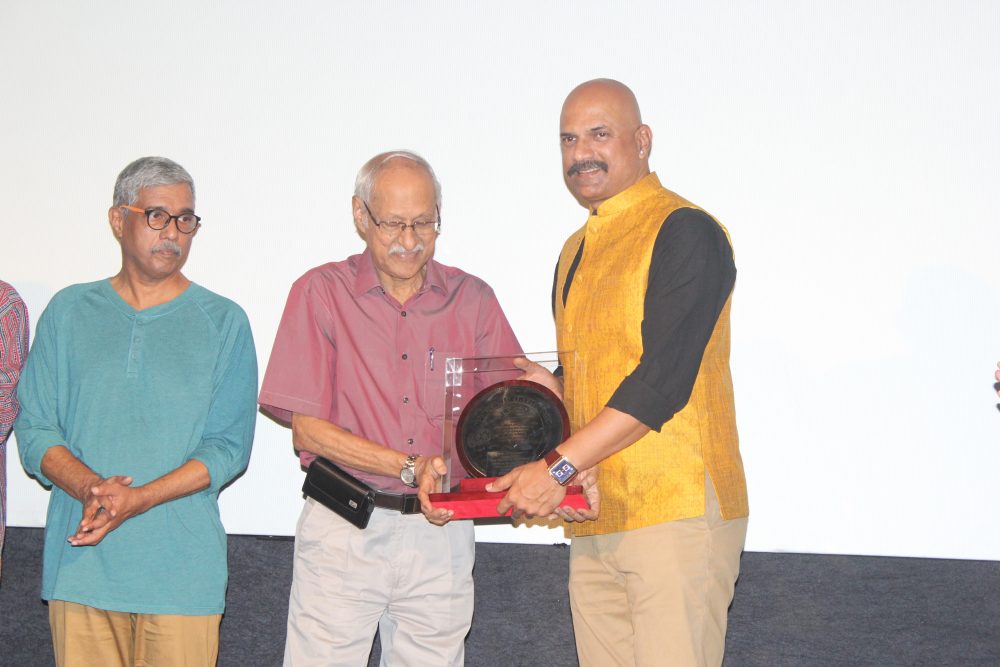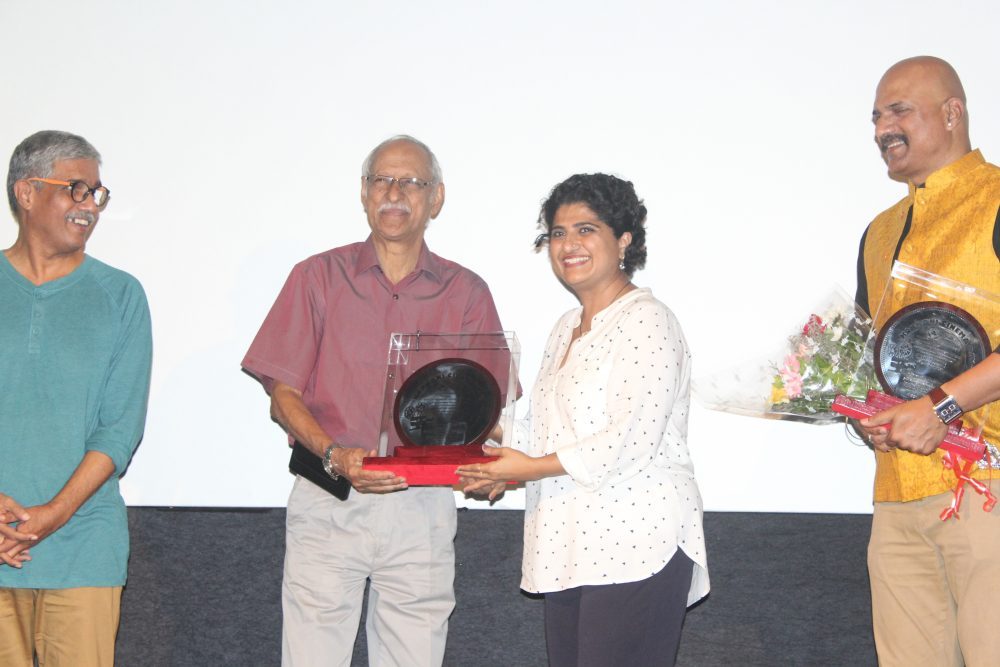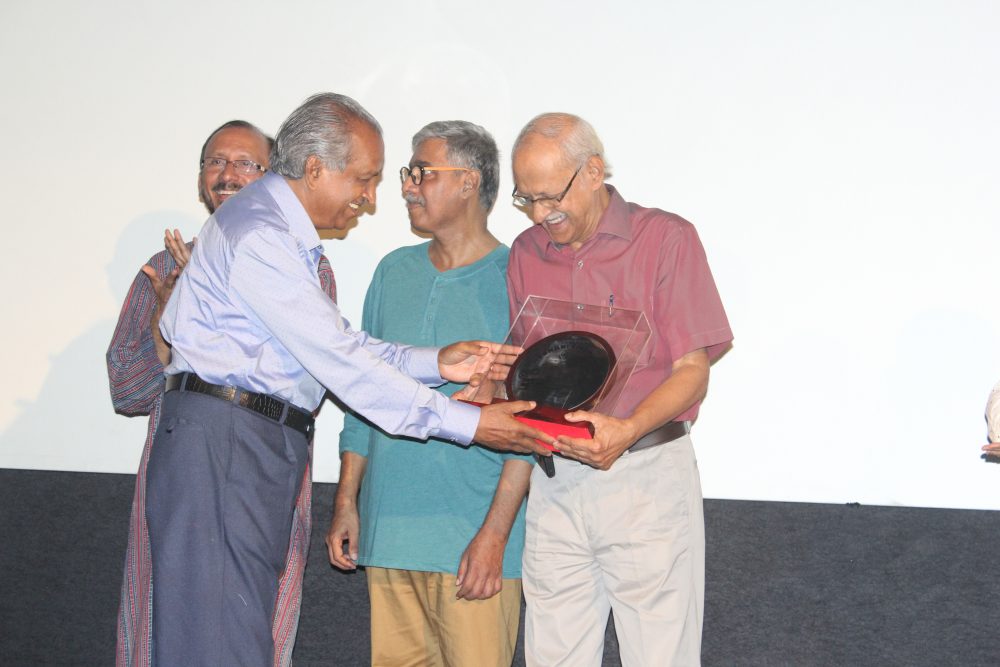 Featured Events
CMM Arena Mega Store in association with SKM Institute of Culinary Arts is hosting a sweet dish competition on August 11, 4 p.m. at CMM Arena Megastore, Merces. Those interested in participating should contact the organisers as soon as possible. Details: 9552276084
The famed Monsoon Flea is back again! A whole day of shopping, entertainment, music, fun, kids activities and a whole lot more to do while you shop through a variety of 100 plus stalls. What better way to add some POP this monsoon!
The Goa Trail Run (10K & 21K, and 7.5K Fun Run) is scheduled for Sunday 18 August 2019. It is a wonderful route in the wilderness through dense forest and grasslands with thousands of wildflowers. There is also a group discount for groups of 10 or more runners. You will have fun if you register. You can run or walk. It is on the Socorro Plateau in Porvorim, a virgin, unspoiled wonderland; an oasis in the very middle of Goa's fastest-growing urban area. LAST DAY FOR REGISTRATION IS 23:55HRS ON SUNDAY 28 JULY 2019 For the exact location, and more details contact: Ashwin Tombat: +91-8888250019 | +91-9834983802 Kim Sabir: +91-9511708507 | +91-8975841178 YOU COULD ALSO SEND YOUR QUESTIONS BY EMAIL TO <info@adventurebreaks.in>, BY WHATSAPP TO +91 8975841178 | +91 8888250019 http://goatrailrun.com