Stuti Choral Ensemble along with Goa String Orchestra, directed by Parvesh Jawa, presented an evening of classical music on February 20 at Kala Academy. The programme included works by Eccles, Mendelssohn, Mozart, Schubert, Vivaldi and Warlock.
The concert comprised of six multi-movements: sonata, symphony, rondo, mass, suite and concerto.
Sonata- showed off the sound of the double bass, accompanied by the string orchestra while the symphony showed off the sound of the string orchestra itself. The suite brought together a combination of six dances while the rondo showcased the virtuosity of the solo violinist through a dialogue with the orchestra. The special guest soloists Joanne D'Mello, Kersi Gazdar and Rahul Bharadwaj delivered short solos in the mass sung by the Stuti Choral Ensemble.
Pic Credit - Shivang Mishra I NT GOGOANOW.COM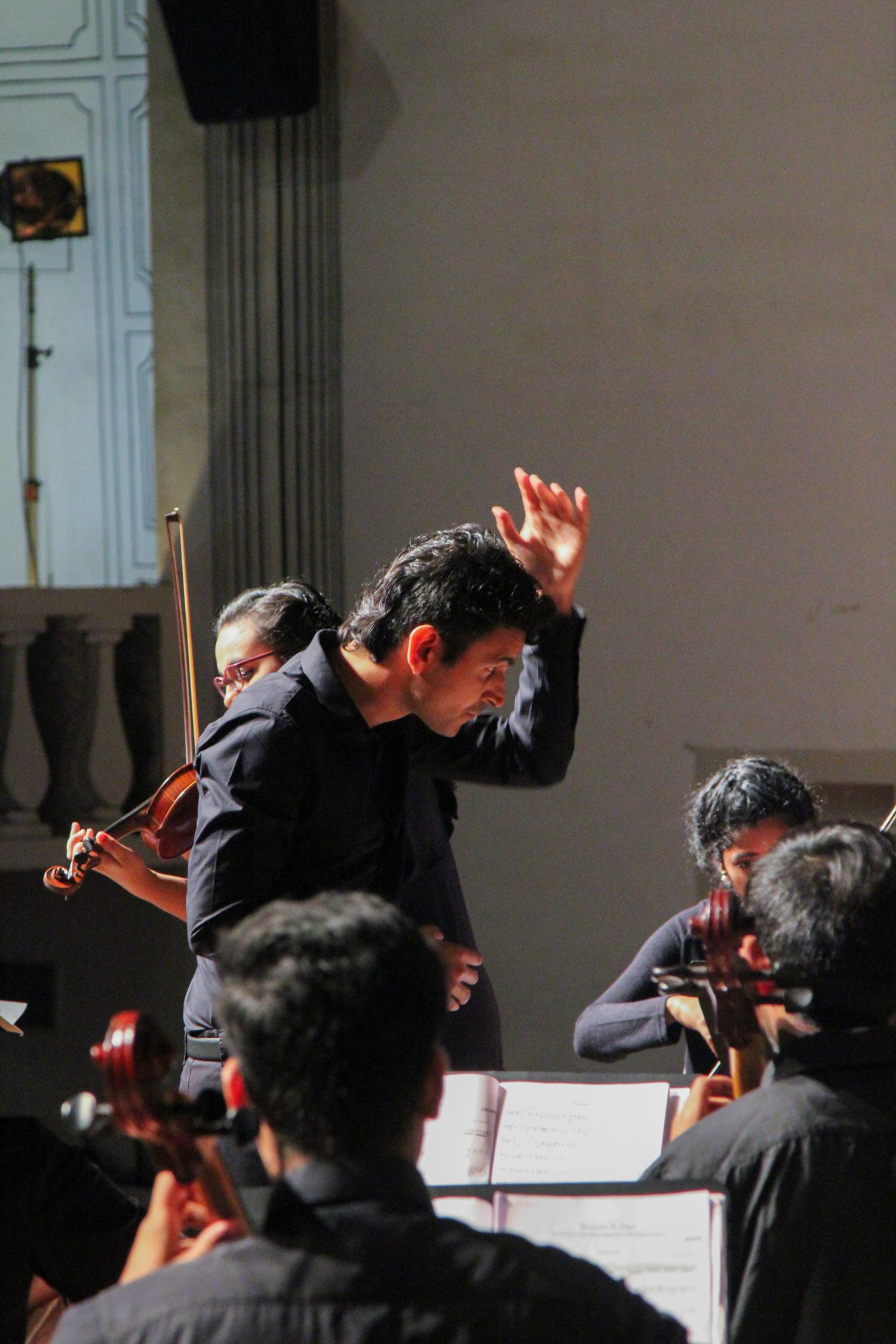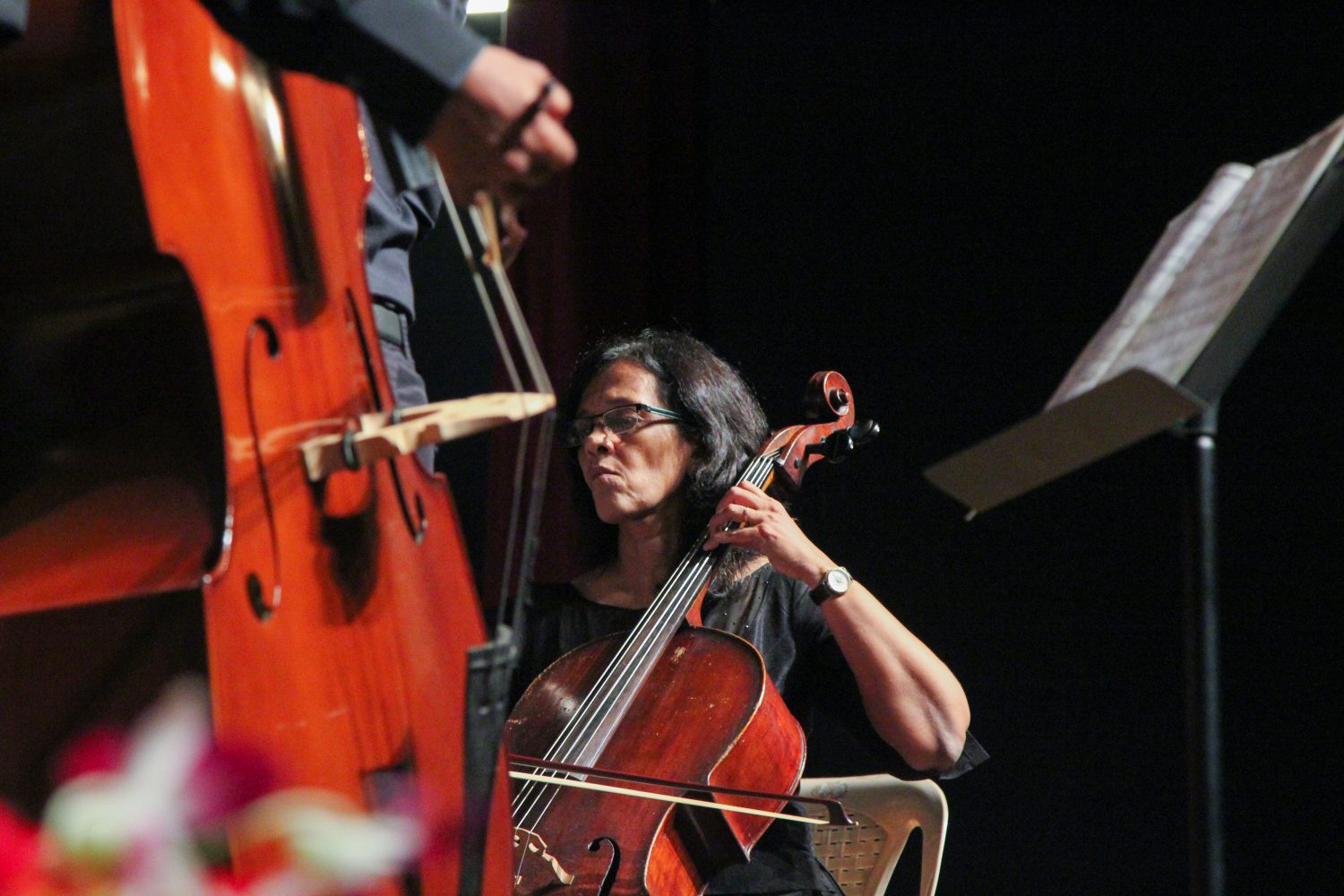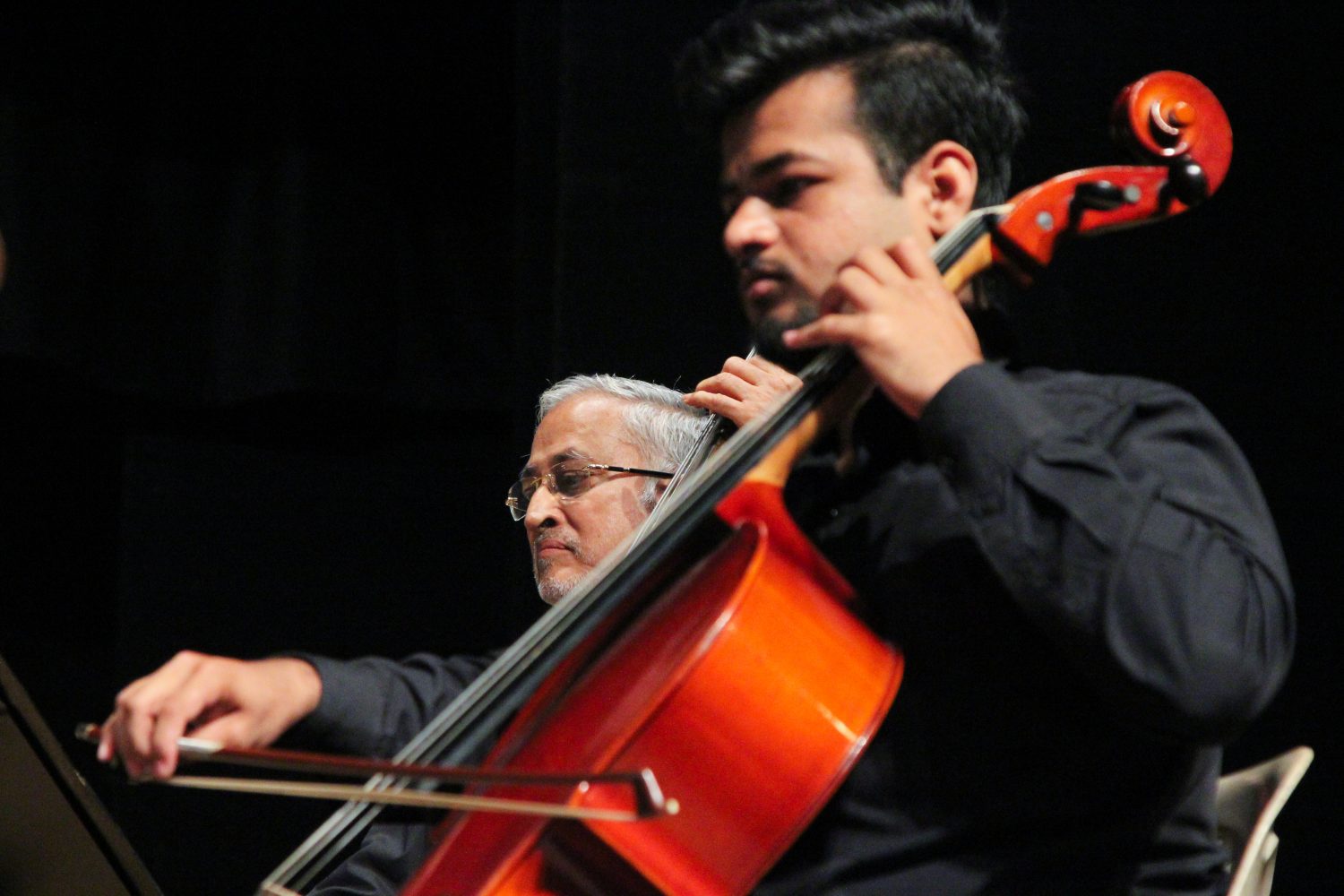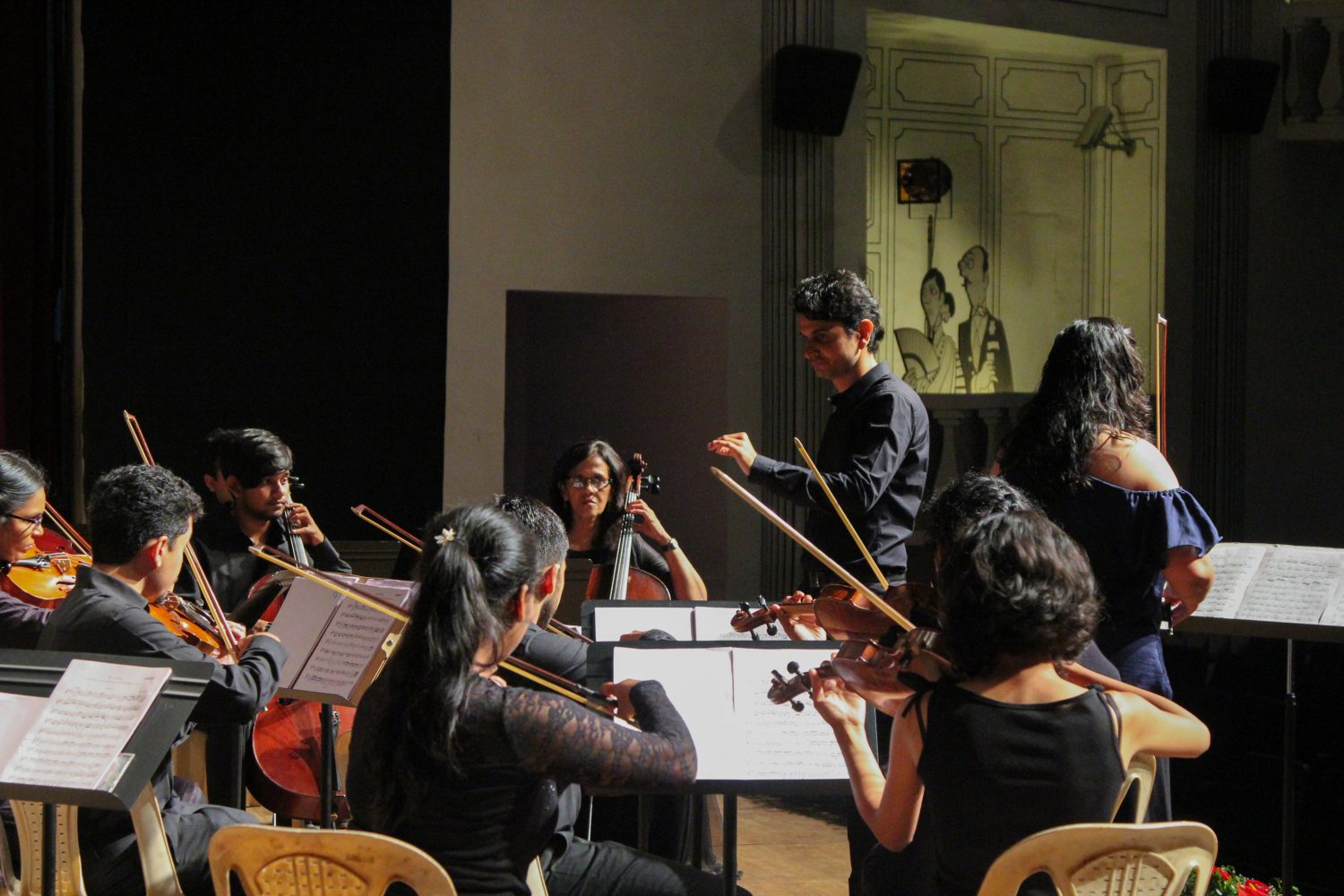 Featured Events
As part of the movement to protect Mollem National Park and Bhagwan Mahavir Wildlife Sanctuary, a creative writing and drawing contest will be held. The contests are open to Goan students studying in higher secondary schools and colleges in Goa as well as outside the state. The topics for the creative writing competition are 'A conversation between the trees of Mollem and humans'; 'Amche Mollem: What I can do as a young citizen to save it', and 'A letter to the Environment Minister telling him why Mollem is irreplaceable for Goa'. Entries for the creative writing contest should be submitted to savemollemcreatwrite@gmail.com. Winner of the first place will be awarded a cash prize of `10000; Winner of the second place will be awarded a cash prize of `8000; winner of the third place will be awarded a cash prize of `6000. The topics for the drawing competition are: 'Magic Mollem'; 'Mollem our Superhero'; 'The Enchanting Laboratory of Mollem'; 'Eyes of Mollem'; and 'Mollem, a place of peace'. In the primary school category (class 1 to class 4), winner of the first place will be awarded a cash prize of `7000; winner of the second place will be awarded a cash […]
A kitchen and home gardening course will be held from August 8 to August 16. There will be three batches and two languages. The resource people for the workshop are Sunil G, Aarti R, Pushpa S, and Arun Singh R. Details: 9373238440/ 9867376265/ 9765392969
Goa Science Centre & Planetarium is organising 'Spark your mind' an online workshop with exciting hands-on science activities on August 19, 3 p.m. to 4 p.m. The workshop is open to students of class 5 to class 7 and will contain fun and engaging activities through which children can learn the basic concept of science. Fee: `100. The last date of registration is August 14 before 3 p.m. Limited seats. Details: https://forms.gle/MJh7whBUq8TYmNsj8