Subodh Kerkar, the founder of MOG, spoke on the topic 'Gandhi through Art'. Subodh's journey with Gandhi started when he saw a lot of division taking place because of religion, politics, etc. It started to make him angry and so he decided to study Gandhi. This made him calm down and he decided to hate bad ideas but not the people who made them.
He showed how Gandhi influenced people all over the world which inspired many people to create art based on him. Mahatma Gandhi has been showcased in paintings, articles, Bollywood as well as Hollywood films, cartoons, sculptures, etc. Subodh has tried to create artistic works to help propagate Gandhi ideologies. He obtained Gandhi's electric cardiogram and converted it to sound to show the audience what Gandhi's heartbeat sounded like. The audience also got to watch video clips of Nobel Laureates like Archbishop Desmond and Nelson Mandela expressing their opinions on Gandhi.
Picture Credit - Shivang Mishra II NTGOGOANOW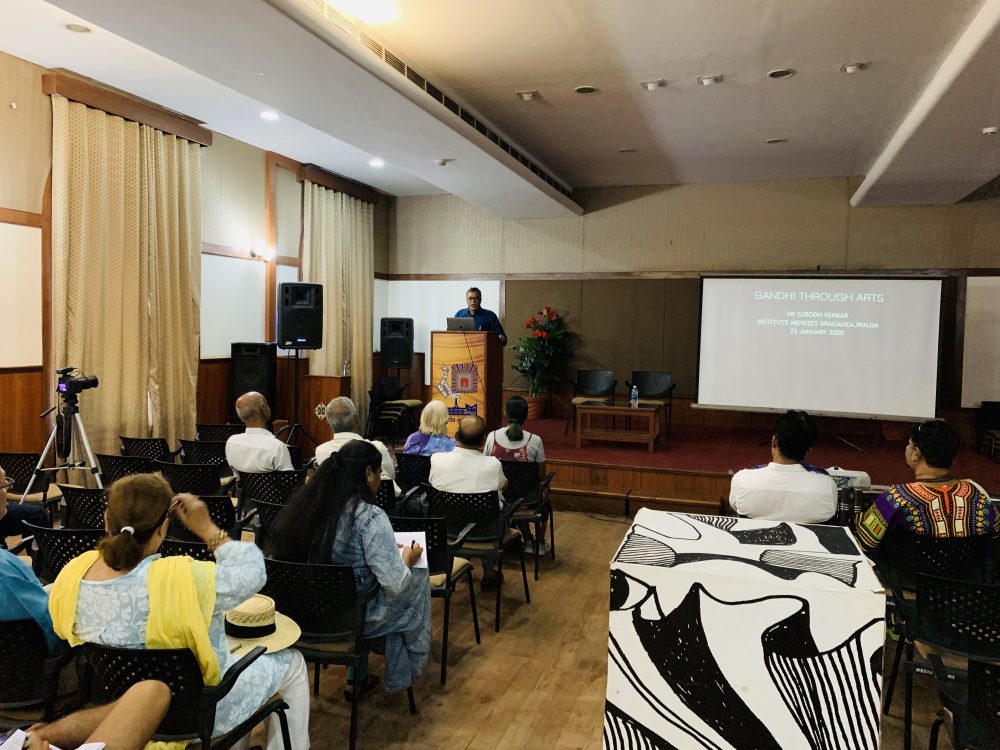 Featured Events
Events Pro | Info: There are no events created, add some please.