Tiatr Academy of Goa recently organised its monthly programme 'Somplolea Tiatristancho Ugddas' at the Conference Hall, Campal, Panaji. The event was dedicated to artist born in the month of December. The artist remembered were Agostinho Fernandes, Miss Carlota, Anthony Mendes, Socorro de Verna, Young Menezes, Vincent de Saligao, P Nazareth, Rosario Dias, Rosario D'Souza (R D Taleigao), John Gomes (Kokoy), David Rodrigues, Nolasco Dias, Rocky Fernandes (Rex de Bardez), Florence Fernandes, Sebastiao P Miranda, Antonio Pascoal Estibeiro (Epa de Paroda) and Antonio Xavier Francisco Dias (Comedian Dias).
John Miranda, son of late Sebastiao P Miranda highlighted the contribution of his late father and some of the other late tiatr artistes. Frenzie Vito Rodrigues and Kerryann Valerie Albuquerque exhibited some of the songs of the late tiatr artistes on the occasion. The musical score was provided by musician Norman Cardozo.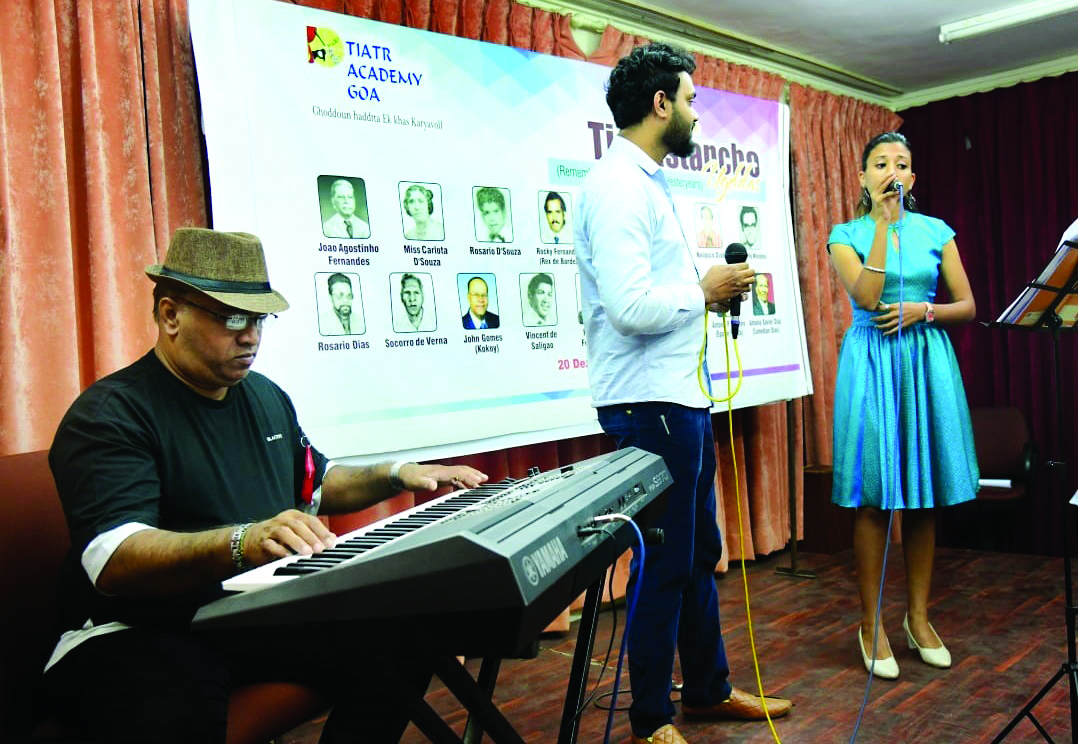 Featured Events
Events Pro | Info: There are no events created, add some please.