The feast of Our Lady of Snows (Neves Saibinn) also known as 'Konnsachem Fest' was celebrated at Our Lady of Snows Church, Raia on Sunday with a festive fervor. The feast symbolises the act of seeking the blessings from the almighty for a bountiful harvest season.
Four masses were held in the morning at 5.45 am, at 7.00 am, 8.15 am and the high mass at 9.30 am. After the third mass, Assistant Parish Priest, Fr Pedro Costa along with the members of confraria and fabrica led a procession from the church to the 'Saibinnich Kongi' where the paddy field was first blessed by Fr Pedro Costa by saying a prayer and sprinkling of holy water. This was followed by Fr Costa using the silver sickle to cut the first corn, and there on the first sheaves were taken to the church with a procession to devote it to the almighty. The devotees then collected the blessed sheaves of paddy and took them home to place it on the altar. The high mass was celebrated by Fr Allen Tavares, Manager of the Pillar college at 9:30 a.m.
Pic Credits- Vipul Rege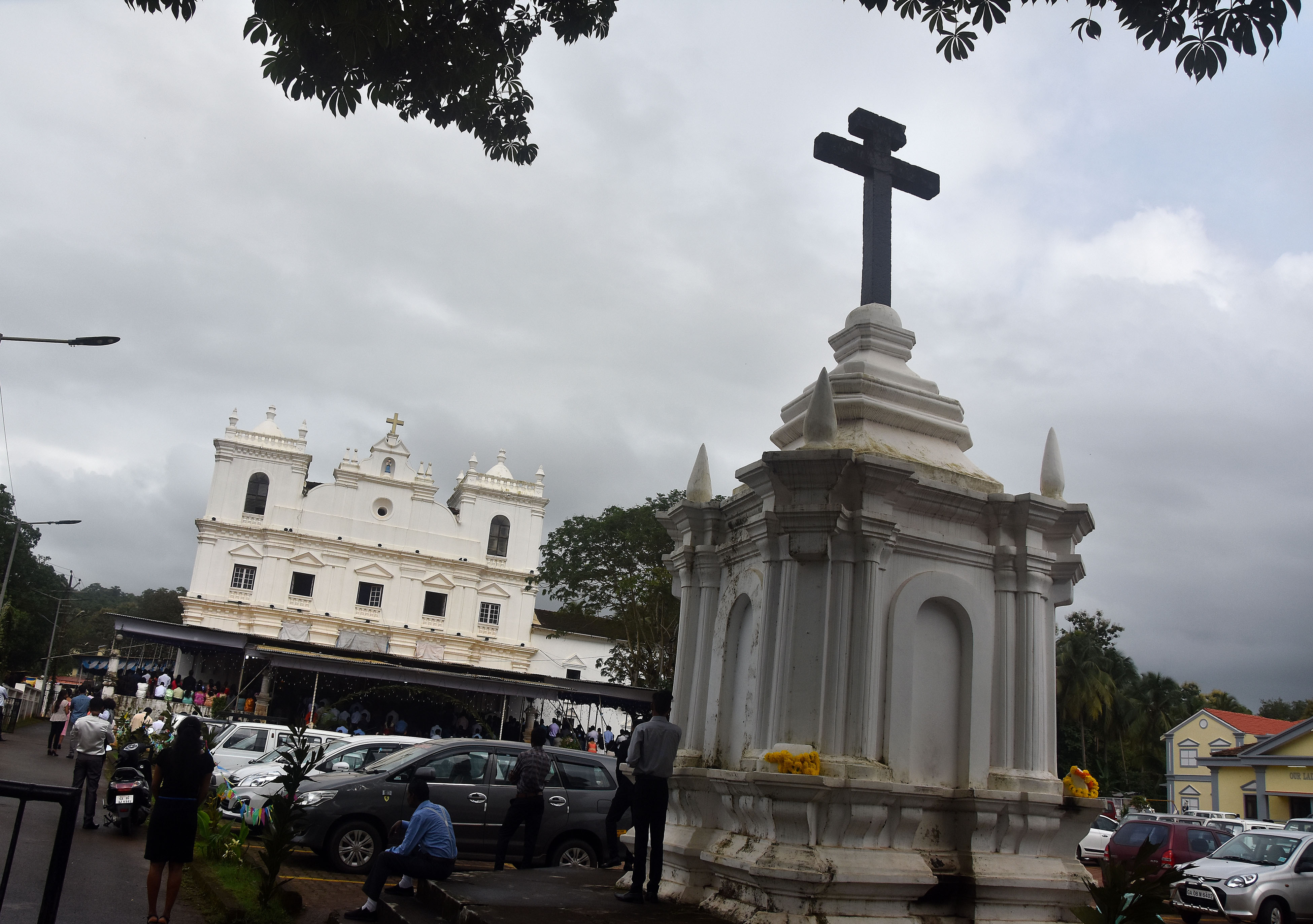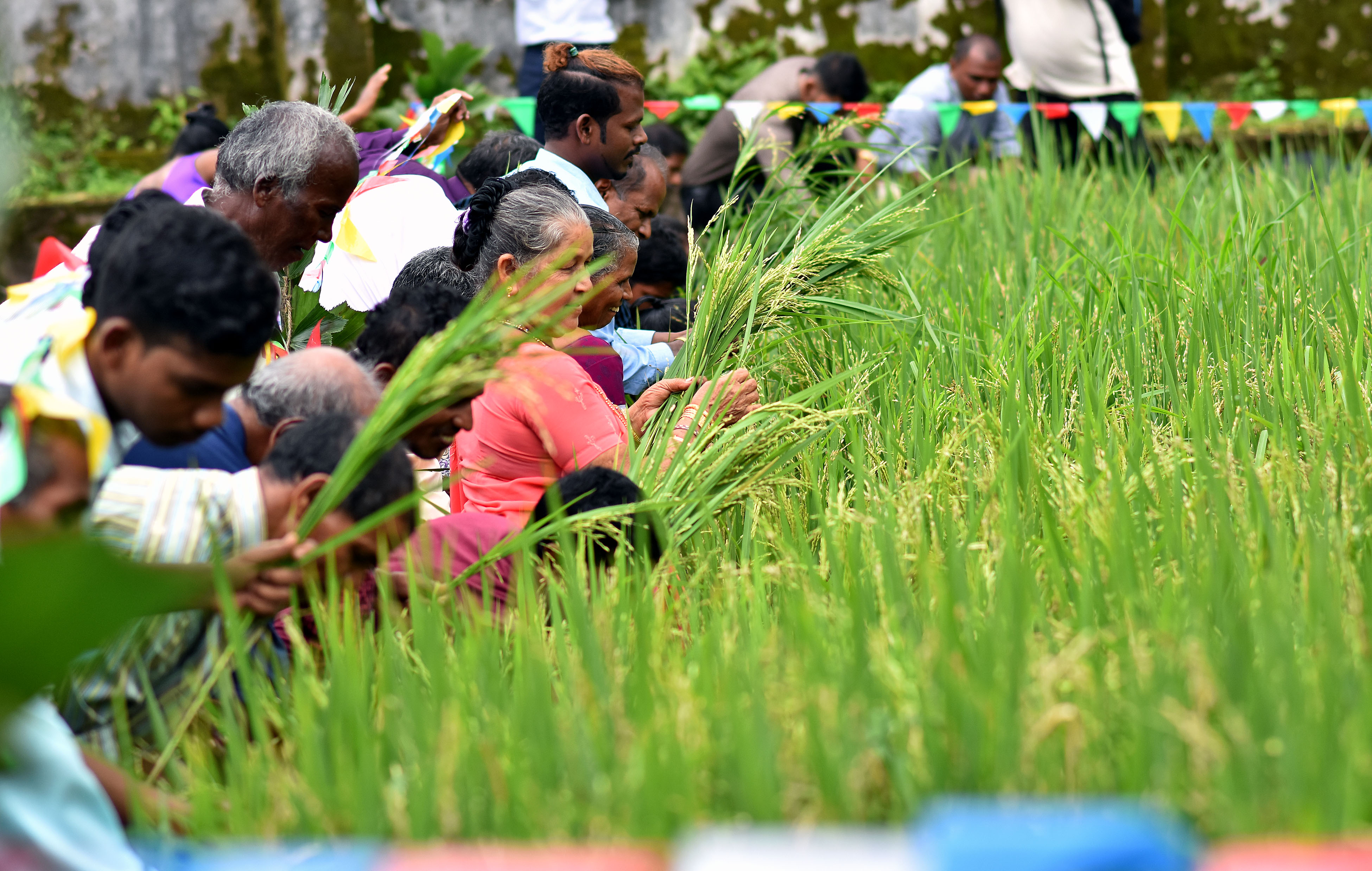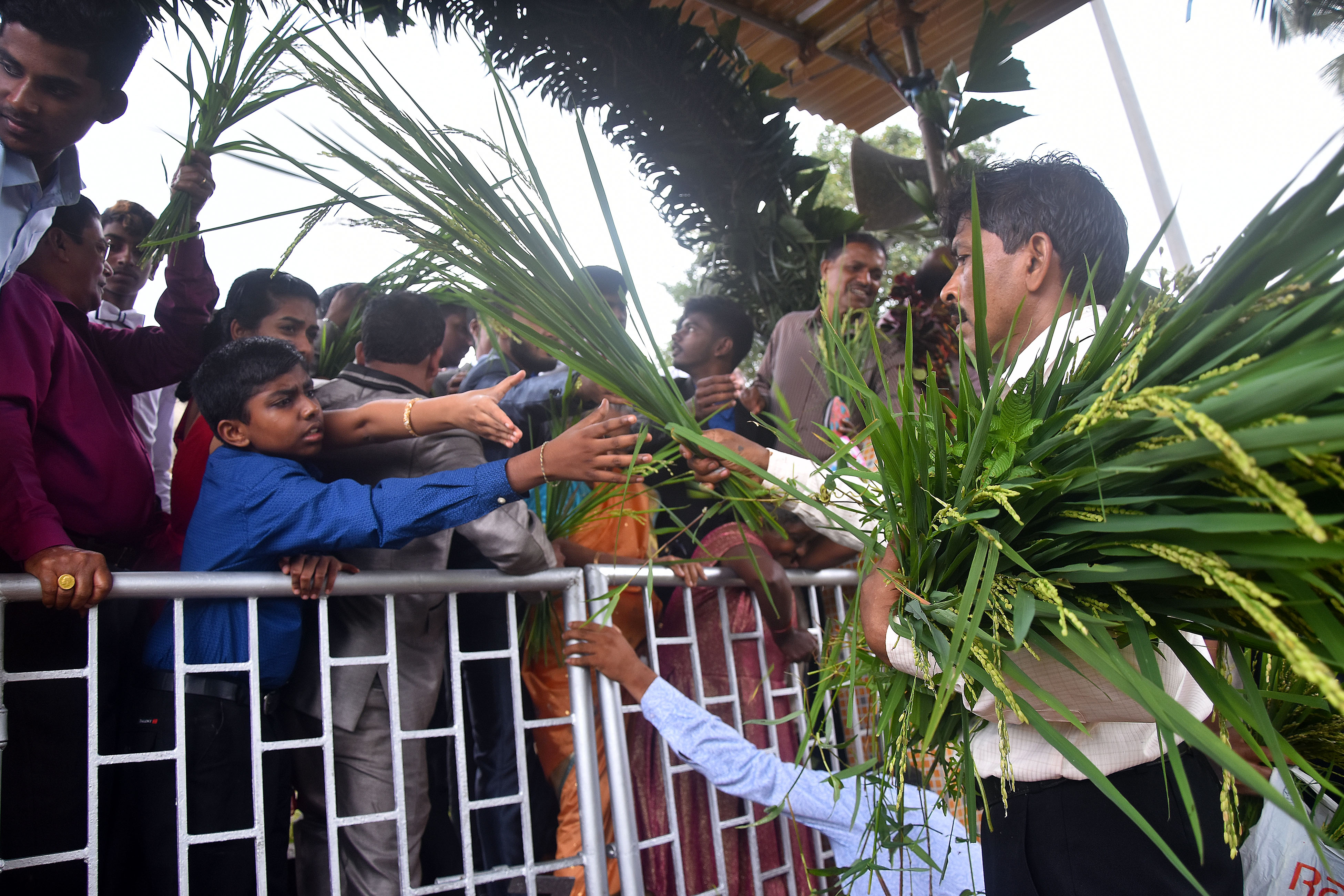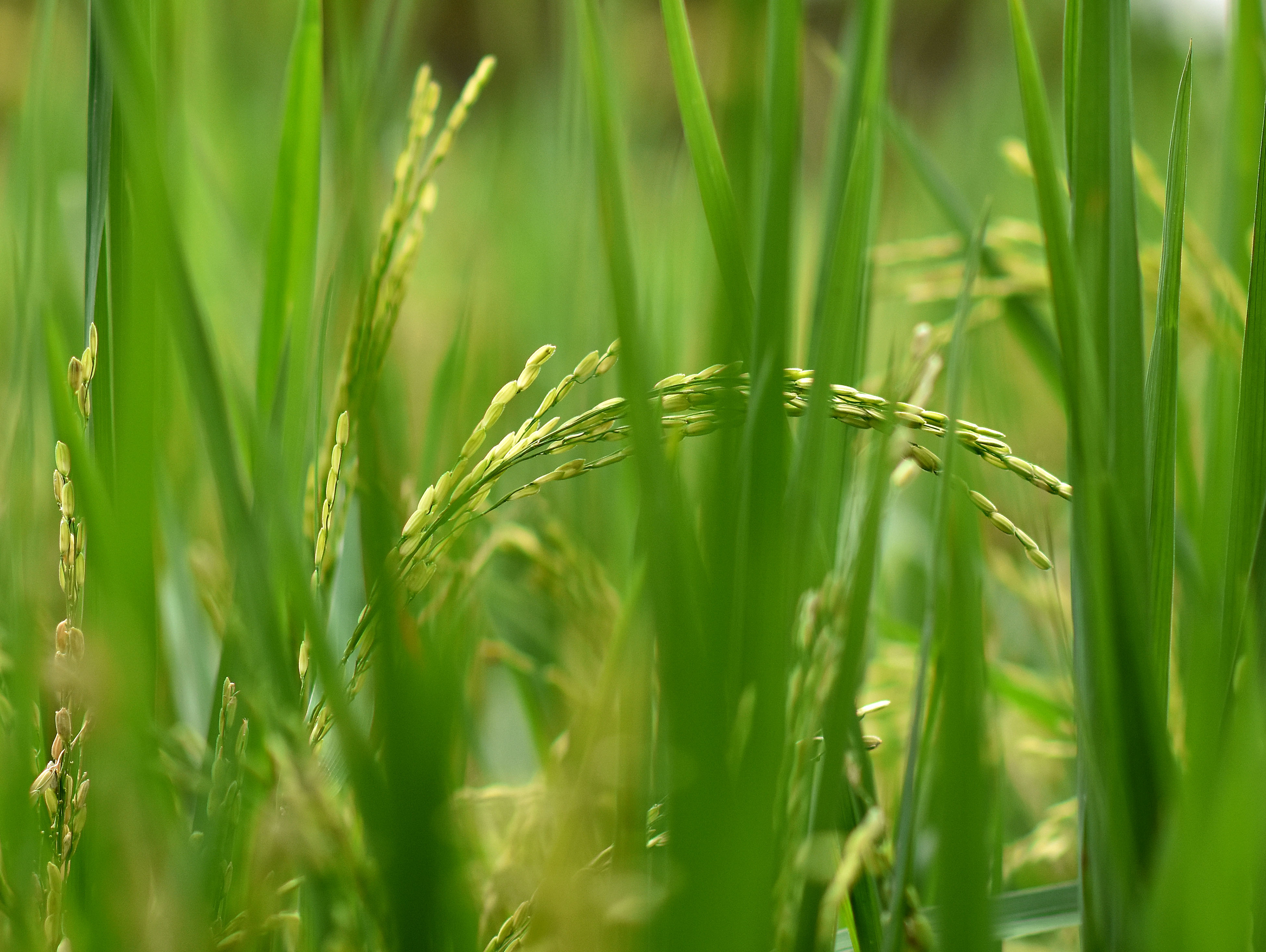 Featured Events
The 12th annual photo contest and exhibition to mark World Photography Day in memory of Late Margarida G. P. e Araujo Alvares will be held from August 19 to September 2, 9 a.m. to 6 p.m. at Big Foot Art Gallery, Loutolim. The exhibition will feature work displayed by the students of CMYK Academy of Photography – Mapusa.
Kala Academy Goa is celebrating Gomant Rangabhoomi Din on August 23, 5 p.m. to remember late Krishnambhatt Bandkar, Goan saint-poet and playwright on his birth anniversary. The Krishnambhat Bandkar Puraskar awards of Gomant Rangbhoomi Din and Rangsanman Puraskar awards of World Theatre Day for the year 2017 and 2018 will be presented to Goan theatre personalities who have rendered their yeomen contribution to Goan theatre stage on this occasion.
The Goa Science Centre and Planetarium is hosting the travelling exhibition The Wonderful World of Crystals. The exhibition will open on August 24, at 10.30 a.m. and remain on view till September 30.
Make it Happen is organising a Bonderam Festival tour around Divar which will be followed by Bonderam festival celebrations on August 25, 11 a.m. The tour will begin from Divar Ribandar Ferry Point.
Take a walk through the colourful Mapusa market with Make it Happen and proceed to a heritage home converted into a cosy guest house where the host will teach you a few Goan recipes on August 26, 10.30 a.m. Details: contact@makeithappen.co.in/ 9740616295