People can now go to Kala Academy's art gallery to enjoy artworks of people not only from India but abroad as well.  It is Spandan's 5th International Annual Art Festival which is organized by Anant Vikas. In a way, this festival brings together people of different cultures closer through art. Some of the participating artists are Anjali Babu (Oman), Hiral Italiya (Surat), Jabbar Homaidi Mohaisen (Iraq), Neelam Sachan (Noida), Rashmi Dauria (Oman),  Hrishikesh Belgrudi (Goa), Khush Narayan Jangid (Jaipur), Sonia Budhia (Oman), Harini Kumar (Oman), Pragya Jain (Singapore), Subash Chandra (Goa), and Swati Jain (Bhopal).
The artists used different mediums of art such as watercolour on paper, mixed media on canvas, acrylic on canvas, oil on canvas, etc.  They poured out their talent and created paintings on deities, Indian women, abstract art, sceneries, portraits, animals, and more. One of the artists, Sonia Budhia, tried to give a glimpse of Oman and its culture to the people of Goa. Her works have many colours and play with light and shadow effects. She showed the place's jewels, women, places of worship, and more through her art.
(The exhibition is open till 19th January- 11 am to 7 pm)
Pics Credit - Shivang Mishra I NT GOGOANOW.COM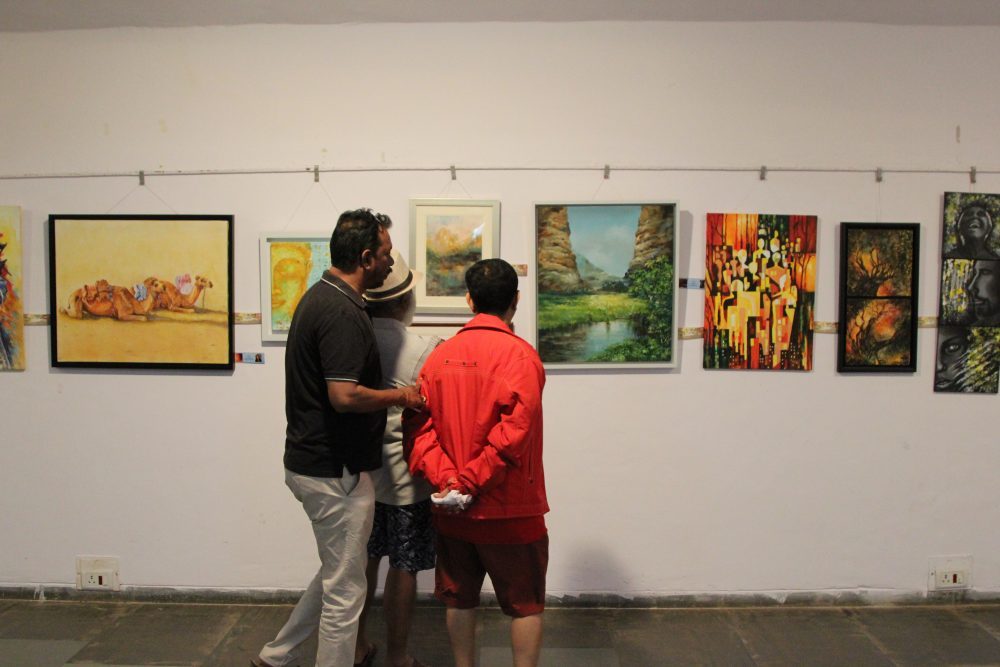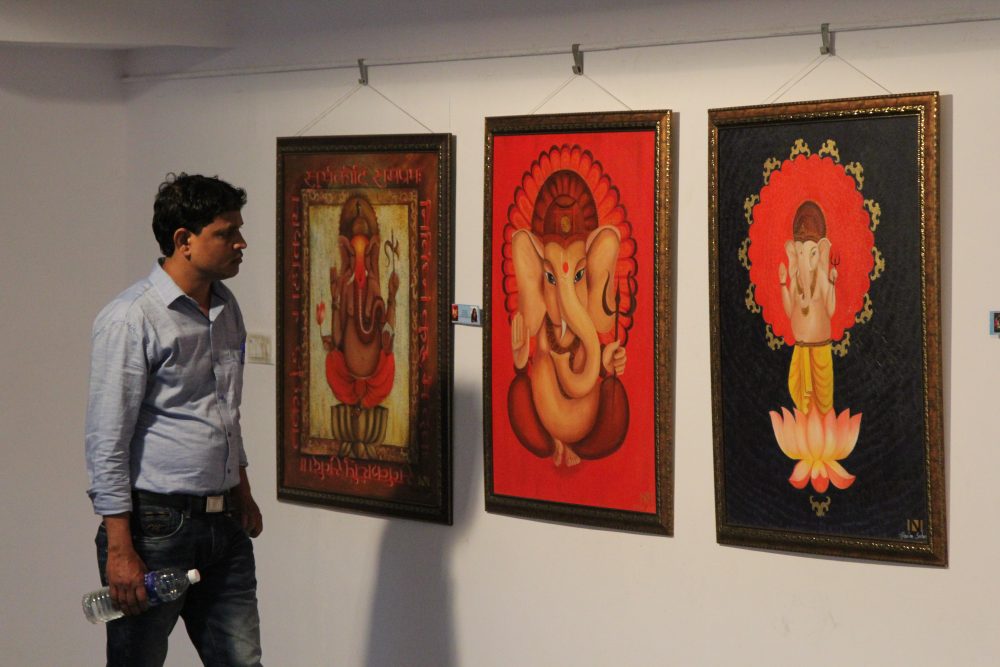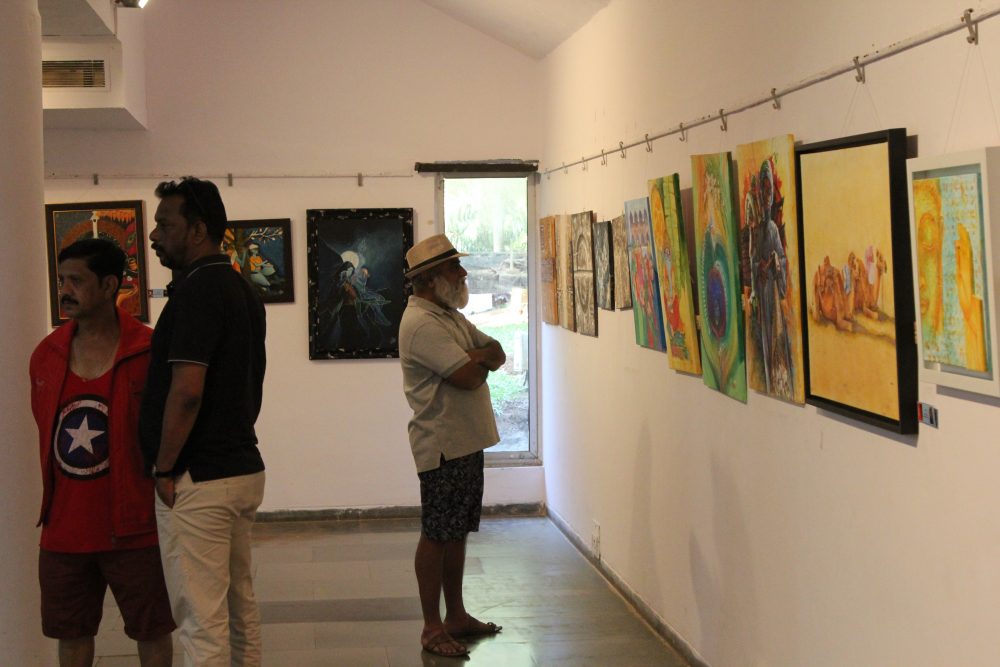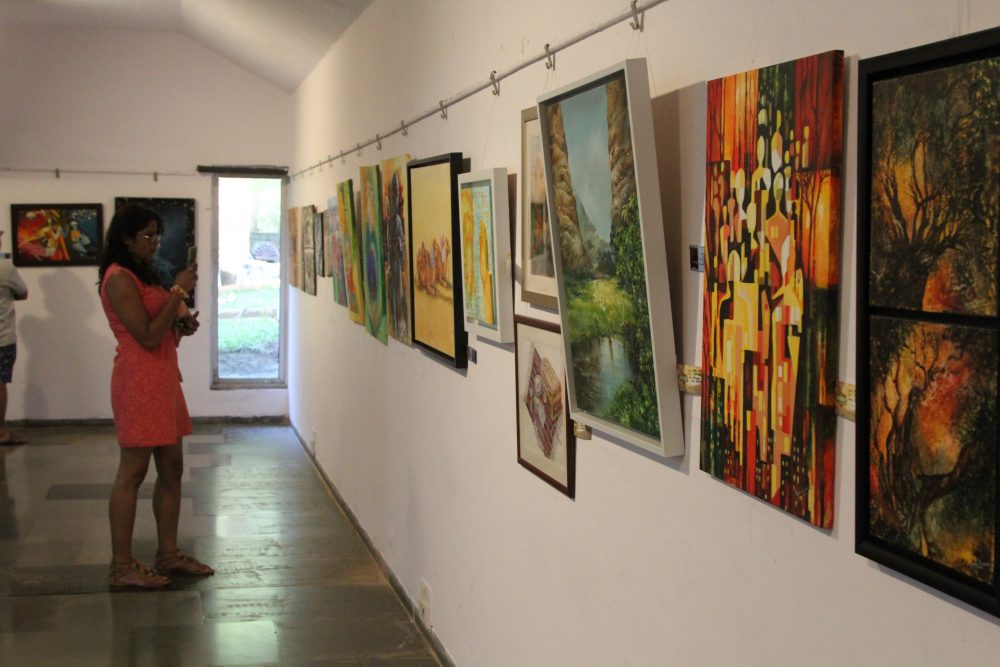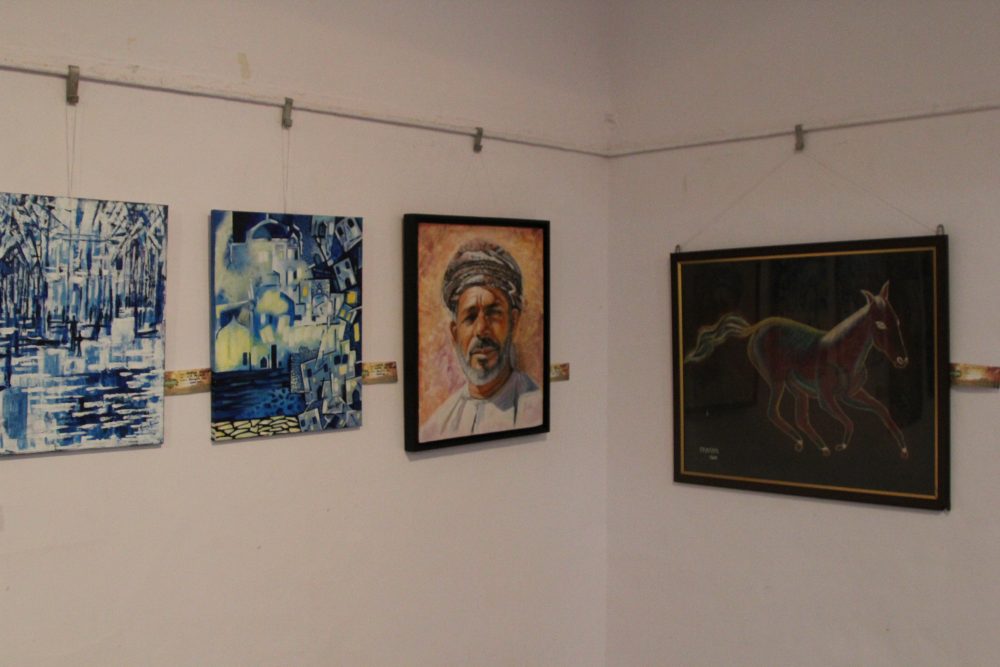 Featured Events
The famed Monsoon Flea is back again! A whole day of shopping, entertainment, music, fun, kids activities and a whole lot more to do while you shop through a variety of 100 plus stalls. What better way to add some POP this monsoon!
The Goa Trail Run (10K & 21K, and 7.5K Fun Run) is scheduled for Sunday 18 August 2019. It is a wonderful route in the wilderness through dense forest and grasslands with thousands of wildflowers. There is also a group discount for groups of 10 or more runners. You will have fun if you register. You can run or walk. It is on the Socorro Plateau in Porvorim, a virgin, unspoiled wonderland; an oasis in the very middle of Goa's fastest-growing urban area. LAST DAY FOR REGISTRATION IS 23:55HRS ON SUNDAY 28 JULY 2019 For the exact location, and more details contact: Ashwin Tombat: +91-8888250019 | +91-9834983802 Kim Sabir: +91-9511708507 | +91-8975841178 YOU COULD ALSO SEND YOUR QUESTIONS BY EMAIL TO <info@adventurebreaks.in>, BY WHATSAPP TO +91 8975841178 | +91 8888250019 http://goatrailrun.com