Nirmala Institute of Education celebrated its annual 'Abolianchem Fest'. The focus of the festival revolves around the Aboli flower of Goa whose existence could be in danger. Those at the festival got to see different traditions of Goa and gained sneak-peeks into this state's culture. Creative artworks of students were showcased such as coloured branches, decorated bottles, artificial flowers, aesthetically-pleasing candles, and more. Ghumots- Goa's percussion instrument- were up for sale.
Various stalls were put up. One stall explained the uses of medicinal plants like neem, periwinkle, black pepper, money plant, croton, etc. Another stall had informative charts about types of coconuts and the process of toddy tapping in Goa. For entertainment, there were various traditional performances by students who danced, sang, and played instruments. Talks, activities, and games were held which included aboli weave braiding, hopscotch, tablani, narlani, etc. Carlos Gonsalves, a professional percussionist, attended the event and played the ghumot. A variety of food was available like lemongrass tea, Goan sweets (pinnagre, bebinca, bolinhas, sweet sannas, doce), chicken steak, fish fingers, spring rolls, croquettes, sausage bread, cutlets, and more.
SHERYL GONSALVES | NT GOGOANOW
Pics credit: Shivang Mishra | NT GOGOANOW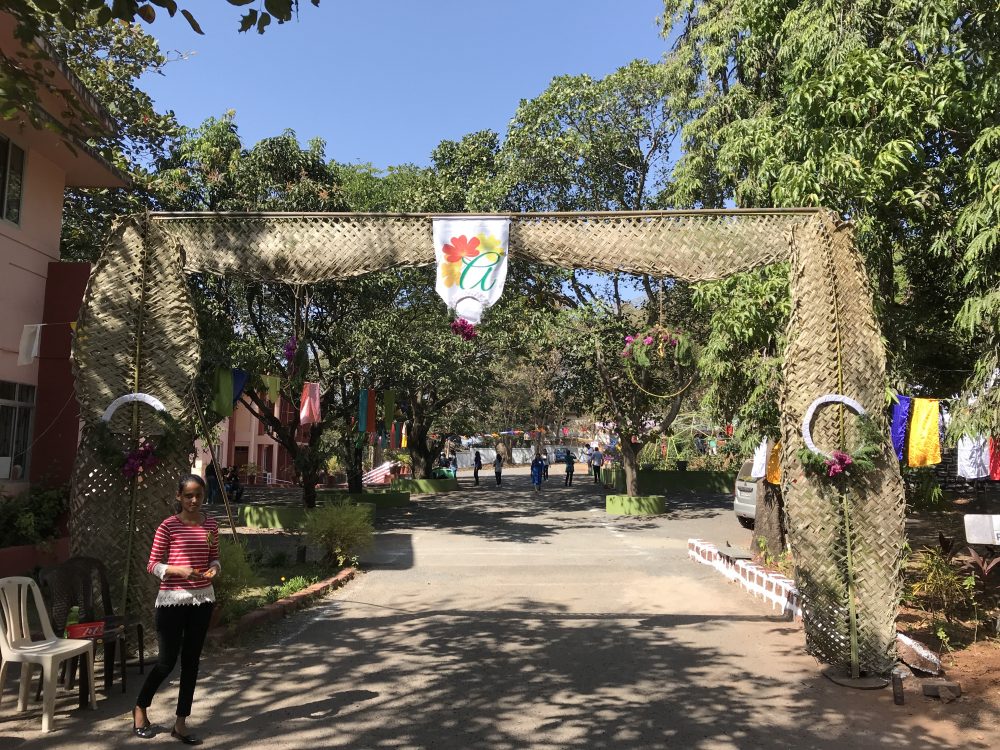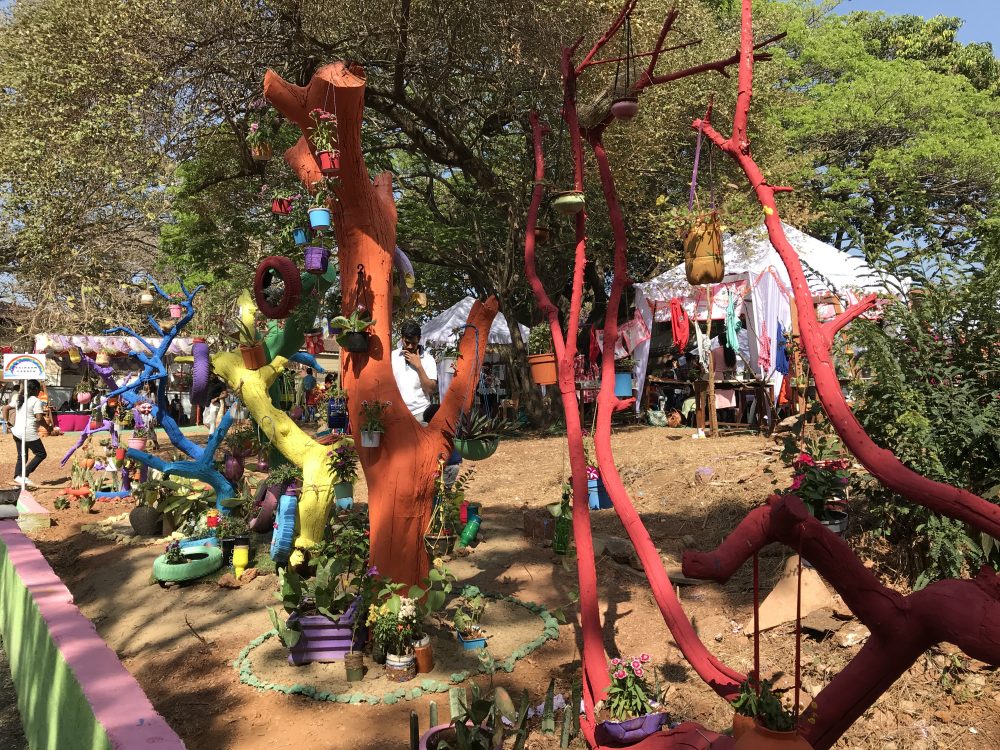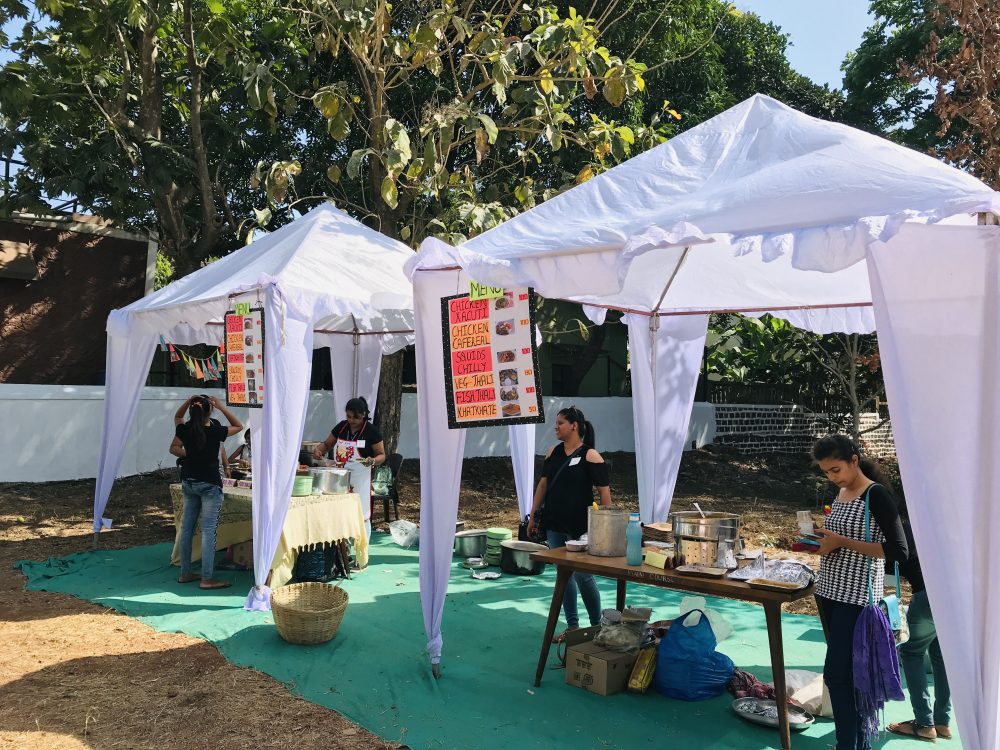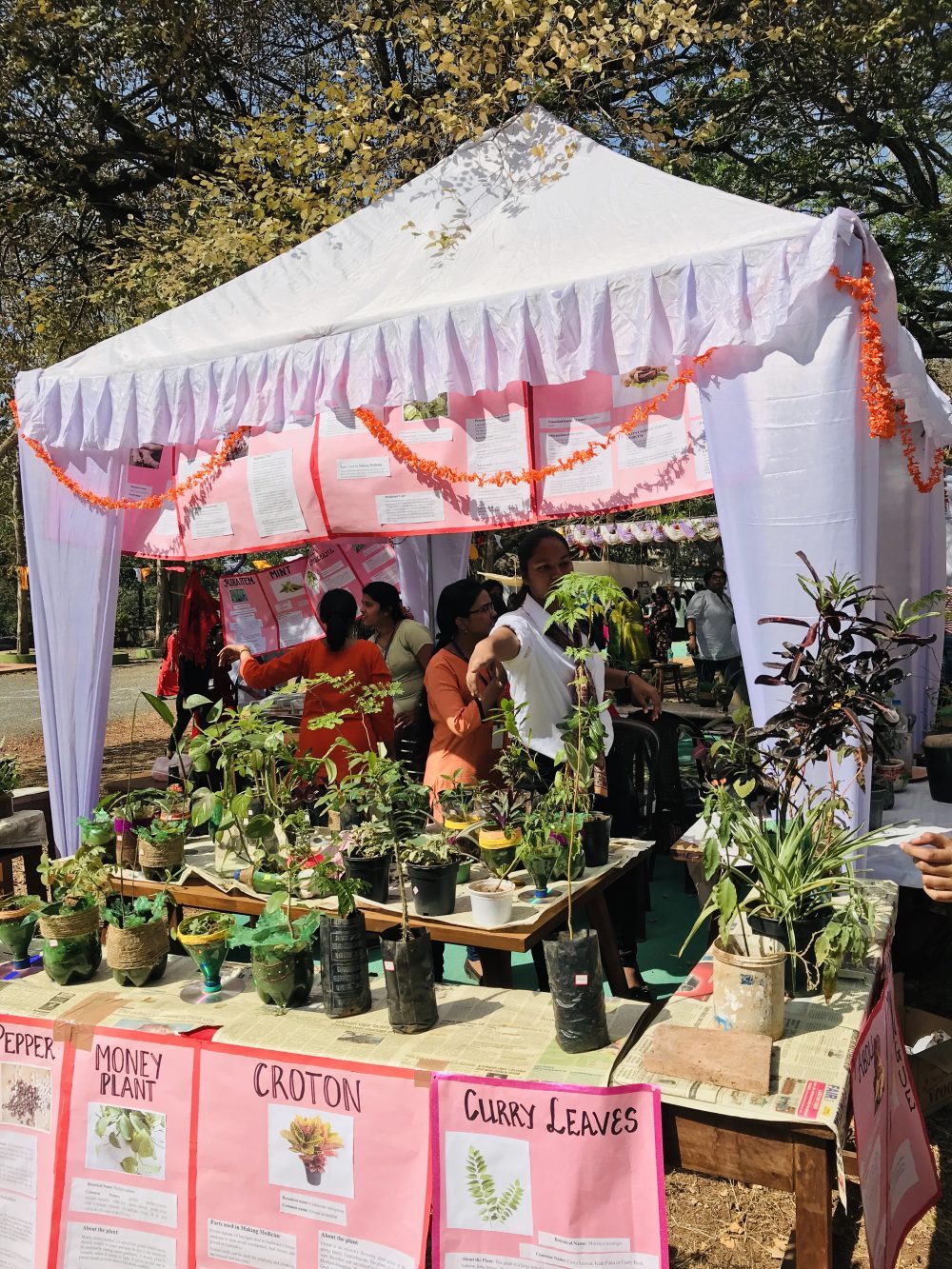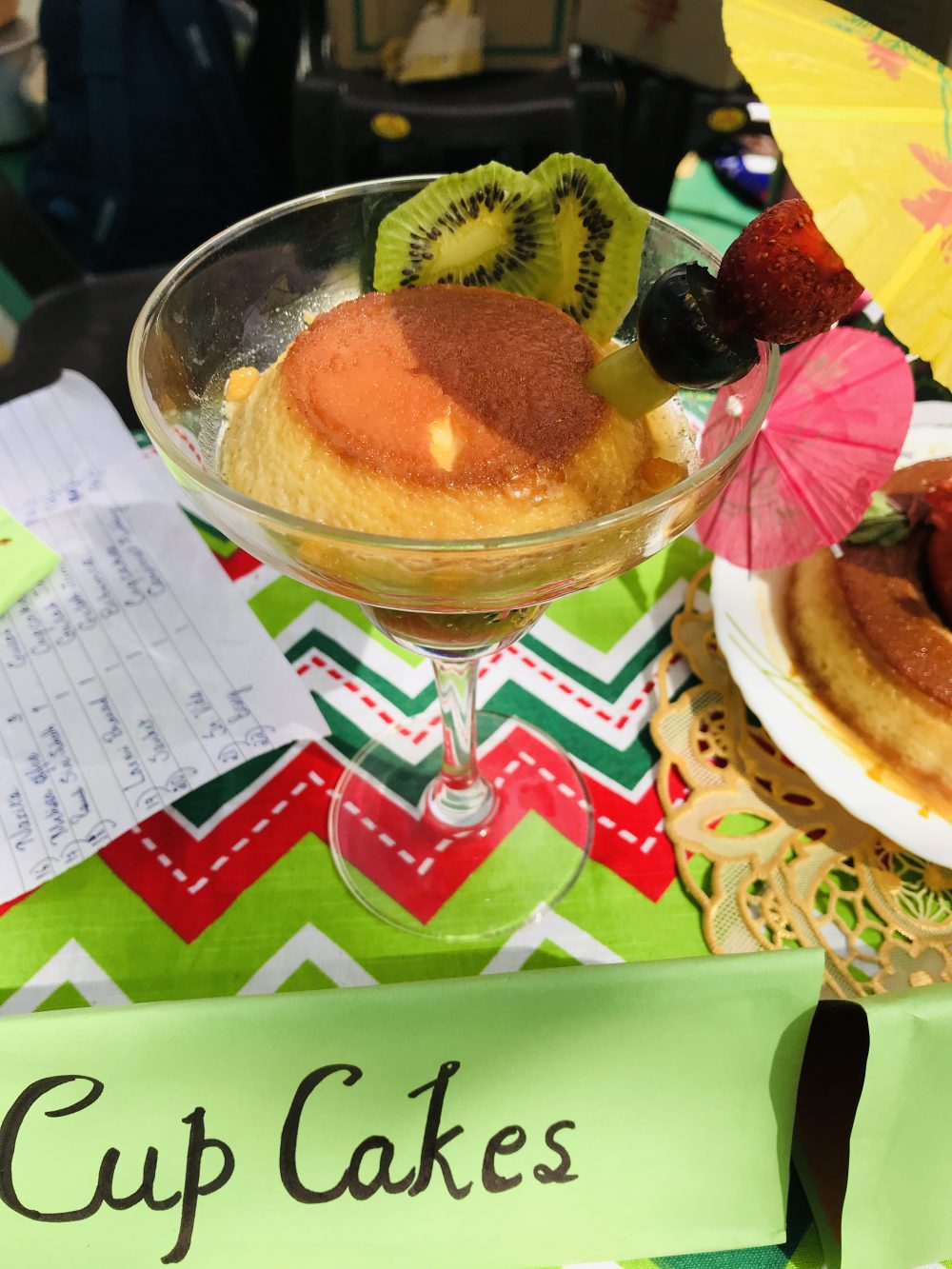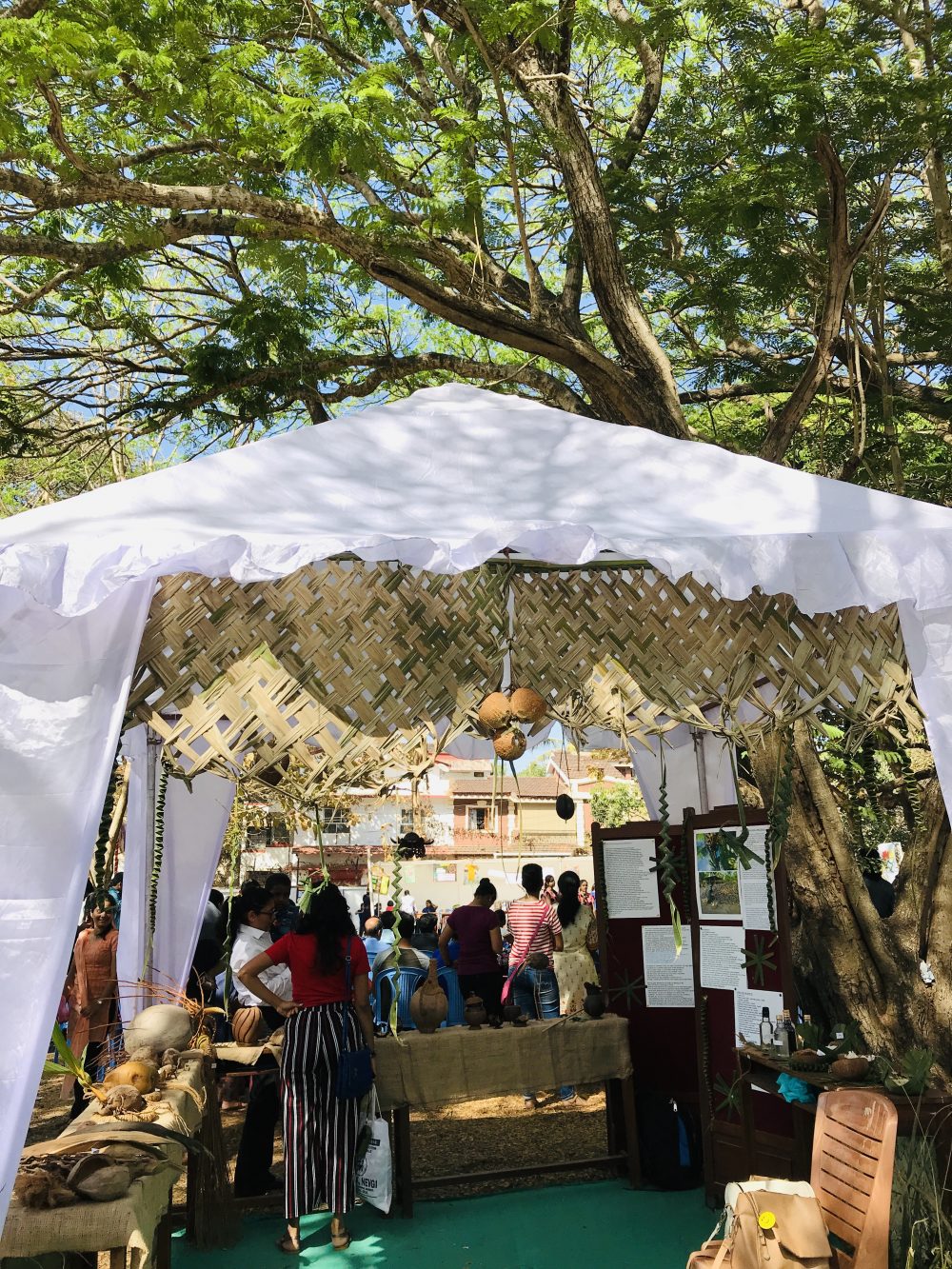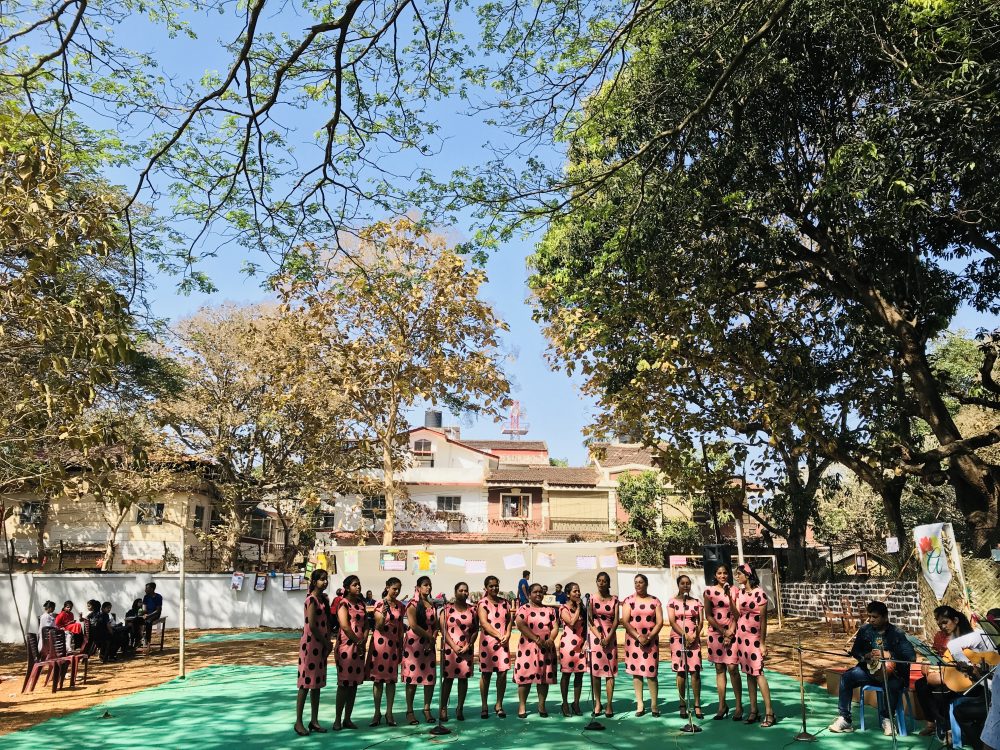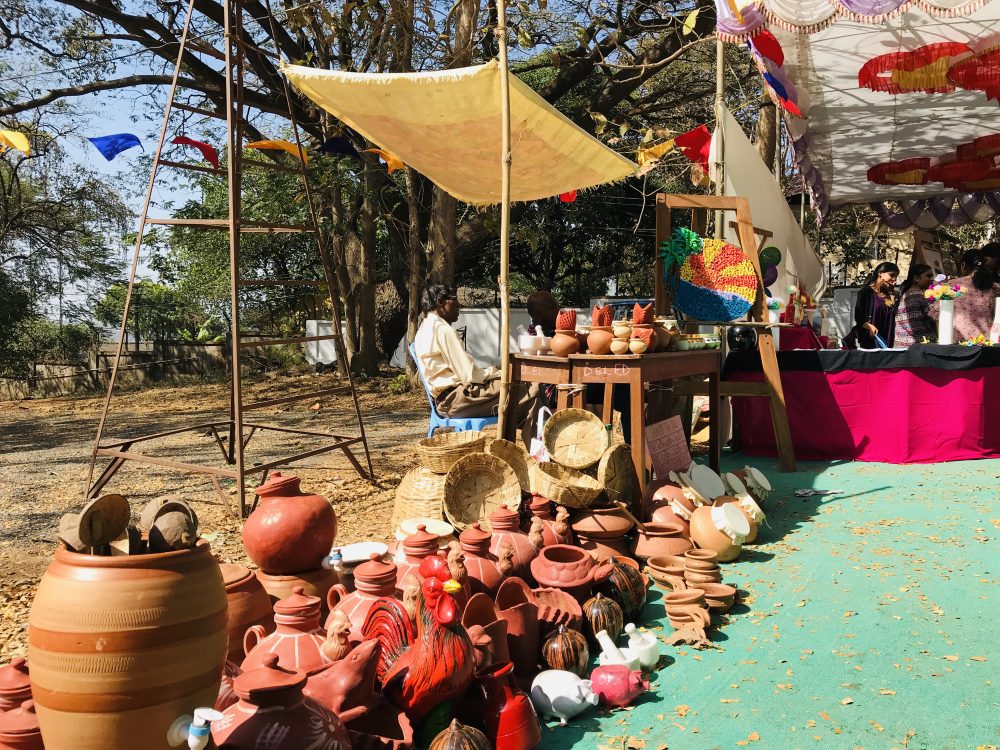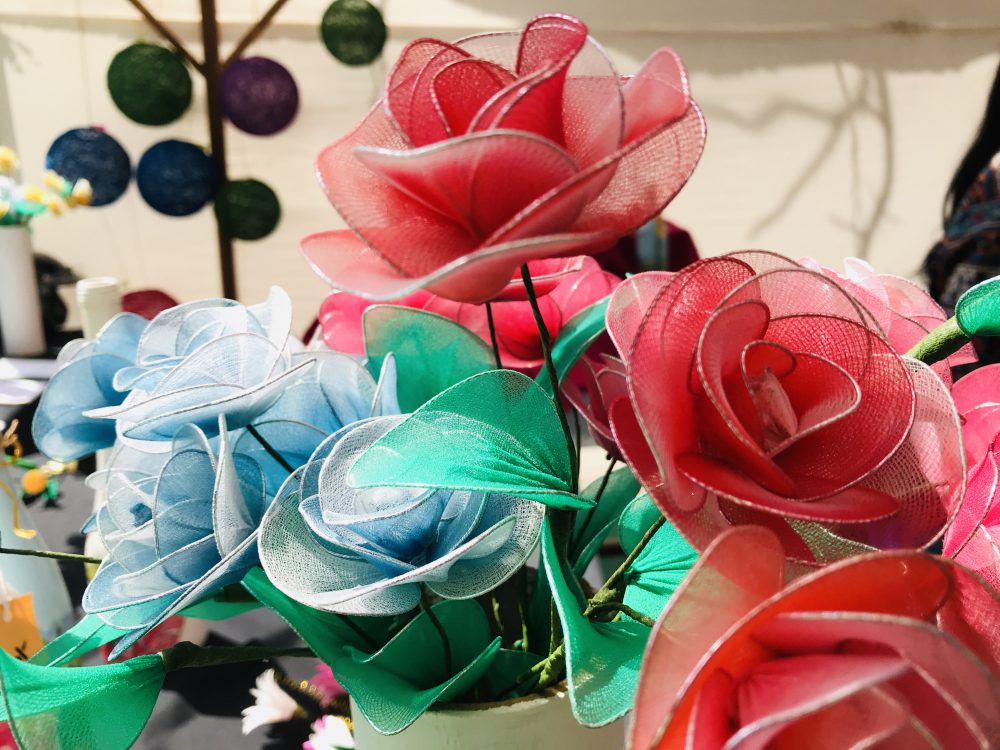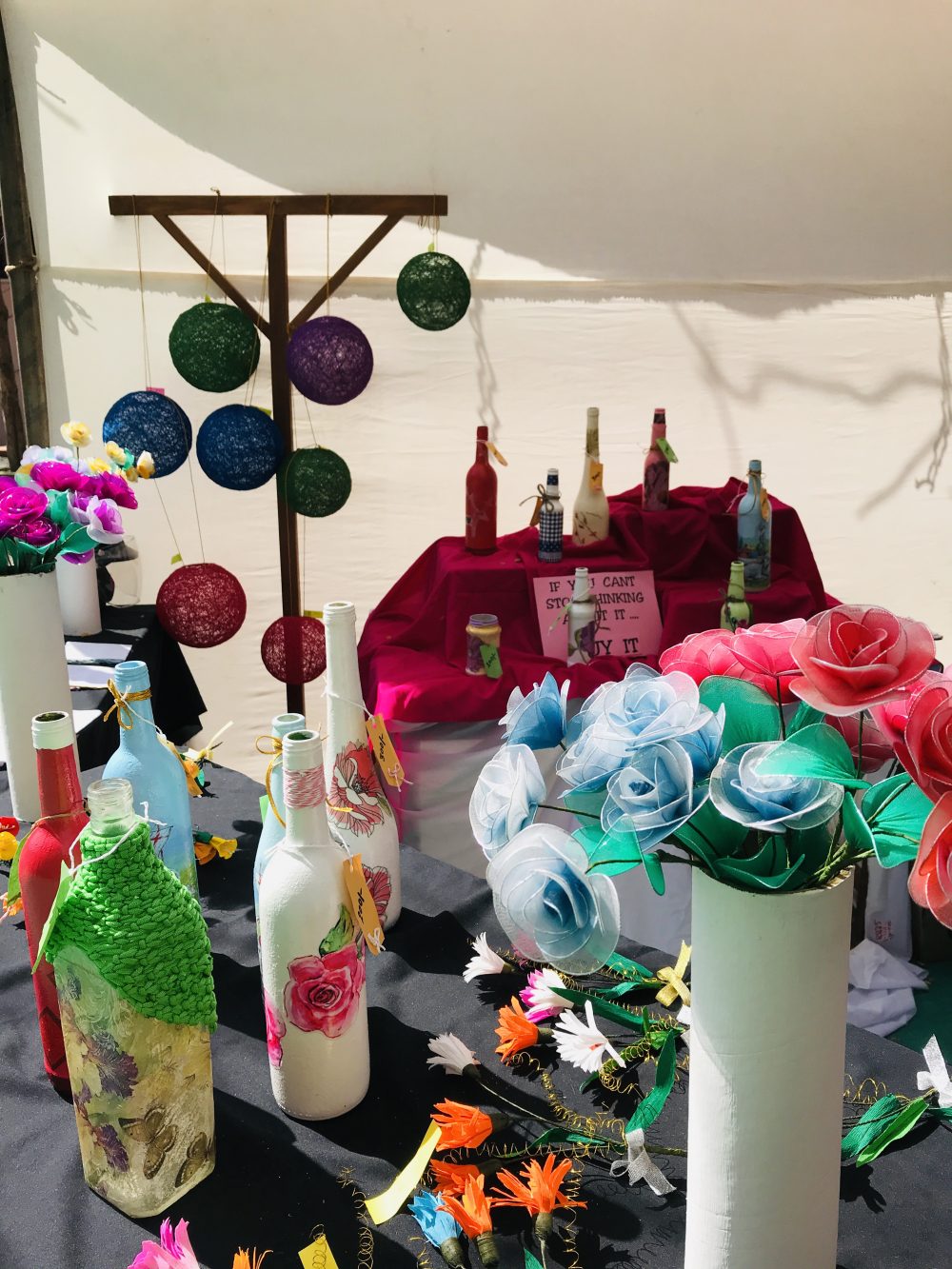 Featured Events
A creative collage of 3681 left-handers handprints from the world over will be displayed at the Big Foot Tiatra Hall of Fame, Loutolim by Maendra Alvares. The collage is open for public viewing till August 25, from 9 a.m. to 5:30 p.m.
Fundação Oriente will host 'Deciphering Layers – New Perspectives on the Viceroys Portraits at Old Goa' on August 22, 6 p.m. at the premises in Panaji. Details: 2230728. Under the umbrella of the research project Old Goa Revelations, a multidisciplinary team of experts has been decoding layers of paint and history present in the Viceroys portraits presently exhibit in Old Goa. For the first time in 4 centuries, we are starting to unravel some of its many mysteries, joining the pieces of the puzzle and discovering new perspectives on the fascinating collection. This communication will discuss the latest findings in the Historical Archives Of Goa, regarding the history of the Viceroys Palaces and collection of portraits and also how these newly found facts correlate with the different paint layers already identified in the paintings from the 16th and 17th centuries. TERESA TEVES REIS is a conservator-restorer (MA) by Instituto Politécnico de Tomar (with curricular training at MOCA-Museum of Christian Art), Master in conservation and restoration of easel painting by Universidade Católica and currently a PhD student in Fine-Arts, in the Faculdade de Belas-Artes, from Universidade de Lisboa, supported by the doctoral scholarship HERITAS- Heritage Studies. The theme of her […]
A fondant figurine class with Mumbai-based artist Gauri Kekre will be held on August 23, 10 a.m. to 5 p.m. Hands-on training on the christening cake figurines, etc and certificates will be provided. Details: 8999778720/fbacademygoa@gmail.com.
As part of its 'Kitaab: Books in Discussion' series, ICG will host the book discussion of 'The Lost Decade 2008 – 2018' by journalist Puja Mehra, on August 23, 11 a.m. to 12:30 p.m. at The International Centre Goa, Dona Paula. Entry is free and open to all.
The Heritage Eco-Club of St Francis Xavier's School, Siolim is organising its annual festival of plants and flowers on from August 24 to August 26, 9 a.m. to 6:30 p.m. at St Francis Xavier's School, Siolim. Entry is free and open to all. Details: 9326102797/2272245.