"Philately is considered as a king of hobby. In the next 20 years, the communication revolution will take this planet by storm, be it in the form of artificial intelligence, robotics or high-speed transportation. No country will create stamps in another two decades. Every stamp that you see today, printed by the countries of postal union, will become just mere objects of heritage." said Assistant professor, department of botany, Nandkumar Kamat. He was speaking at the three-day district (North and South Goa) level philatelic exhibition 'GOAPEX 2019', at Institute of Menezes Braganza, Panaji.
Post stamps provide us with a tremendous amount of knowledge. It has given us insight regarding our election commission, the judicial system, railways, Indian civilisation and army and defence forces which are the monuments of the Indian democracy, added Kamat.
Highlighting the effort of the forest department Kamat said that, "the effort of the forest department of Goa for the protection of Olive Riddley turtles is appreciated internationally. This effort will be more fruitful if communities from Morjim, Galjibag, Agonda, and Ashvem come together and show compassion towards these species, which are not produced artificially and, whose ecology or biology is understandable to us. By releasing a special cover today we have sent a loud message to the whole world that we care for Olive Riddley turtles."
Giving insights on the exhibition, postmaster director general, Goa region, N Vinod Kumar said that, "Normally it is a district level exhibition, but this time we have upgraded it to a zonal level as, at district level only 50-100 frames are on display but at zonal level we have close to 203 frames. This time the participation is on a bigger scale as 11 schools have also participated in the exhibition."
Special covers are considered to be 2nd in rank to postage stamps as stamps take nearly a year to release as it has to be approved by the philately advisory committee and a lot of other procedures to be followed. "We will be launching 3 special covers on each day; on Olive Riddley turtles, on forts of Goa and the state percussion instrument– Ghumot. These special covers will have a pictorial cancellation on them", added Kumar
Speaking about the Goa's first permanent postcard cancellation, which was launched in the month of November at Loutolim post office with a picture of Sant Meerabai, Kumar said, "there are certain places of interests in Goa which can be added as permanent postcard cancellation, but as of now nothing has been thought off but we are open to suggestions."
Also present for the occasion were, Principal chief conservator of forests and chief warden wildlife, Goa, Santosh Kumar and Senior superintendent of post offices, Goa division, Archana Gopinath.
(The exhibition will be held from February 9 to February 11 at Institute of Menezes Braganza, Panaji from 10 a.m. to 7 p.m. A souvenir containing a catalogue of exhibits, the programme of exhibition and articles on Philately will be published on the occasion.)
Pics Credit - Shivang Mishra I NT GOGOANOW.COM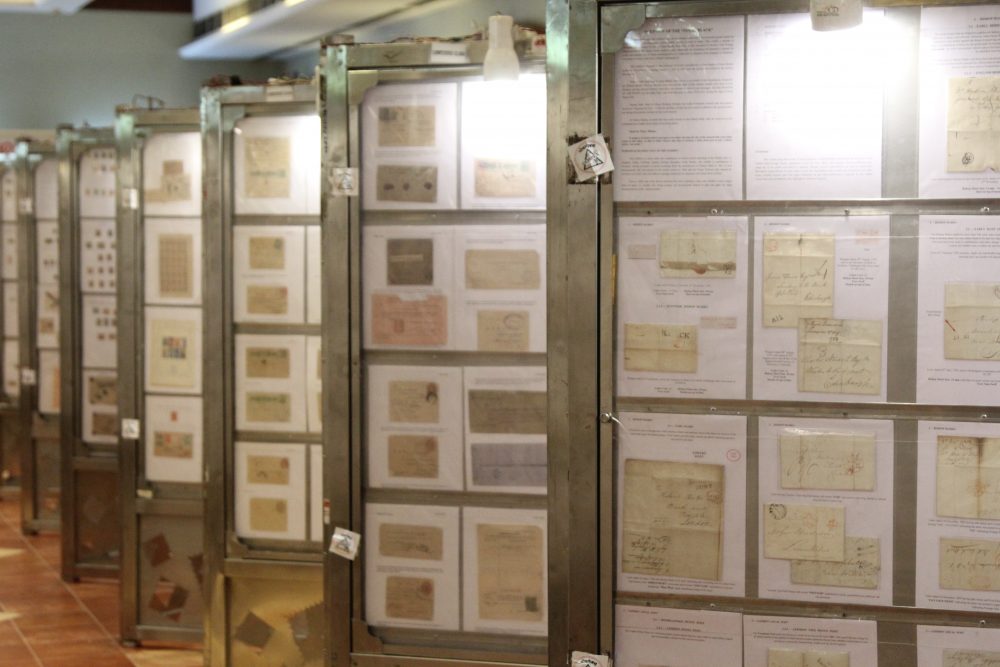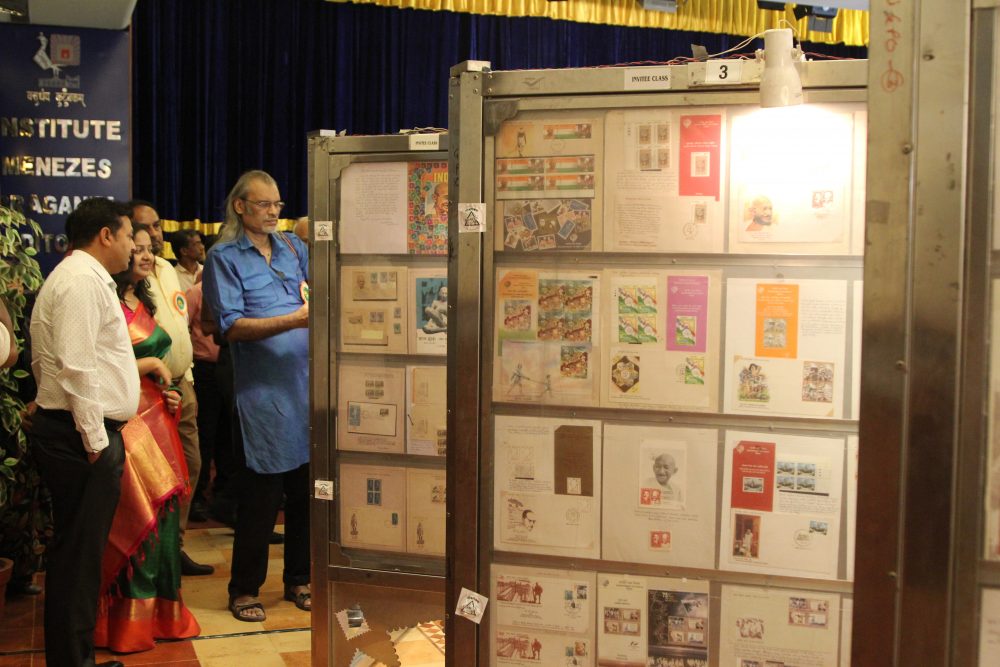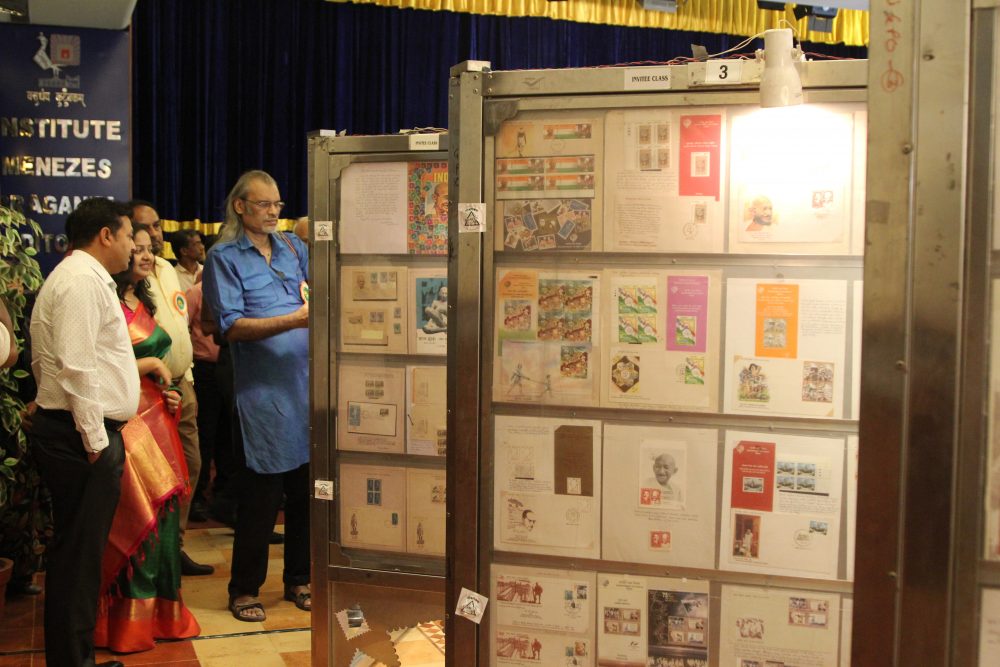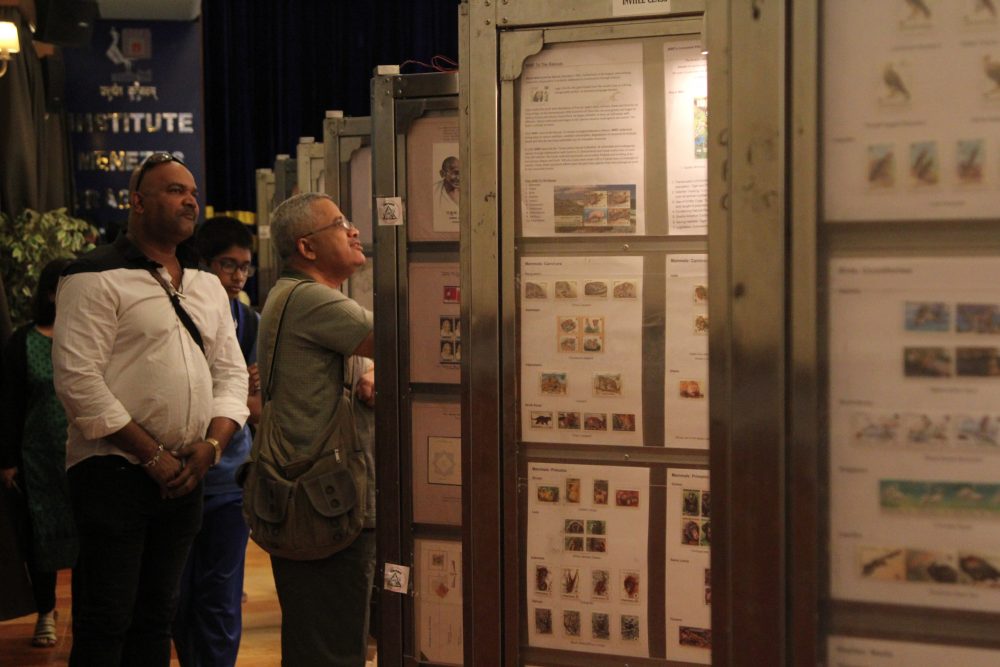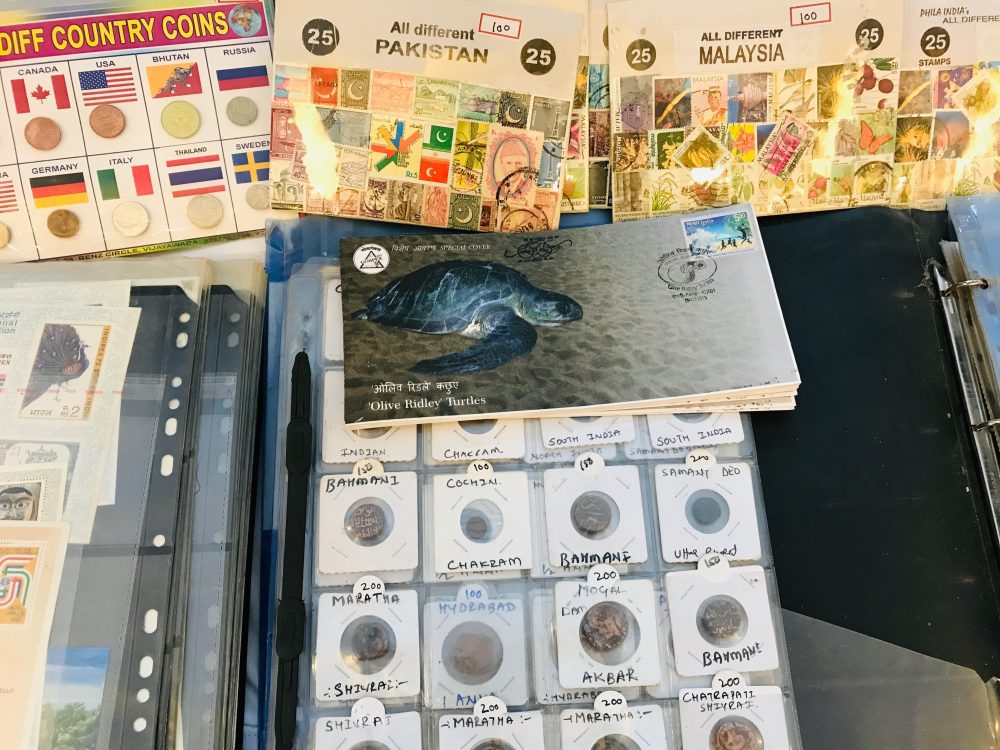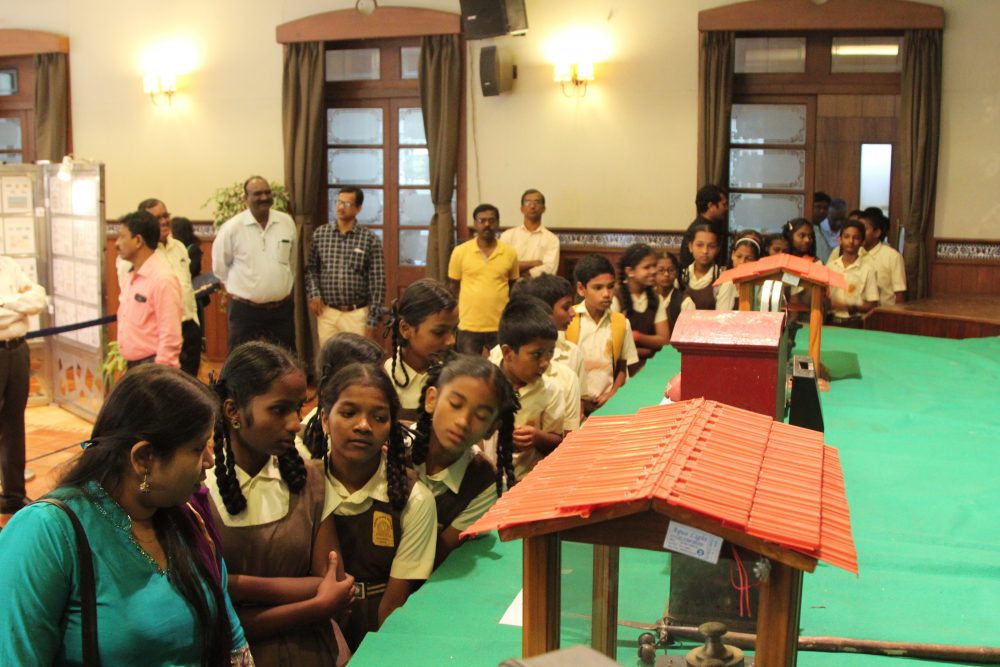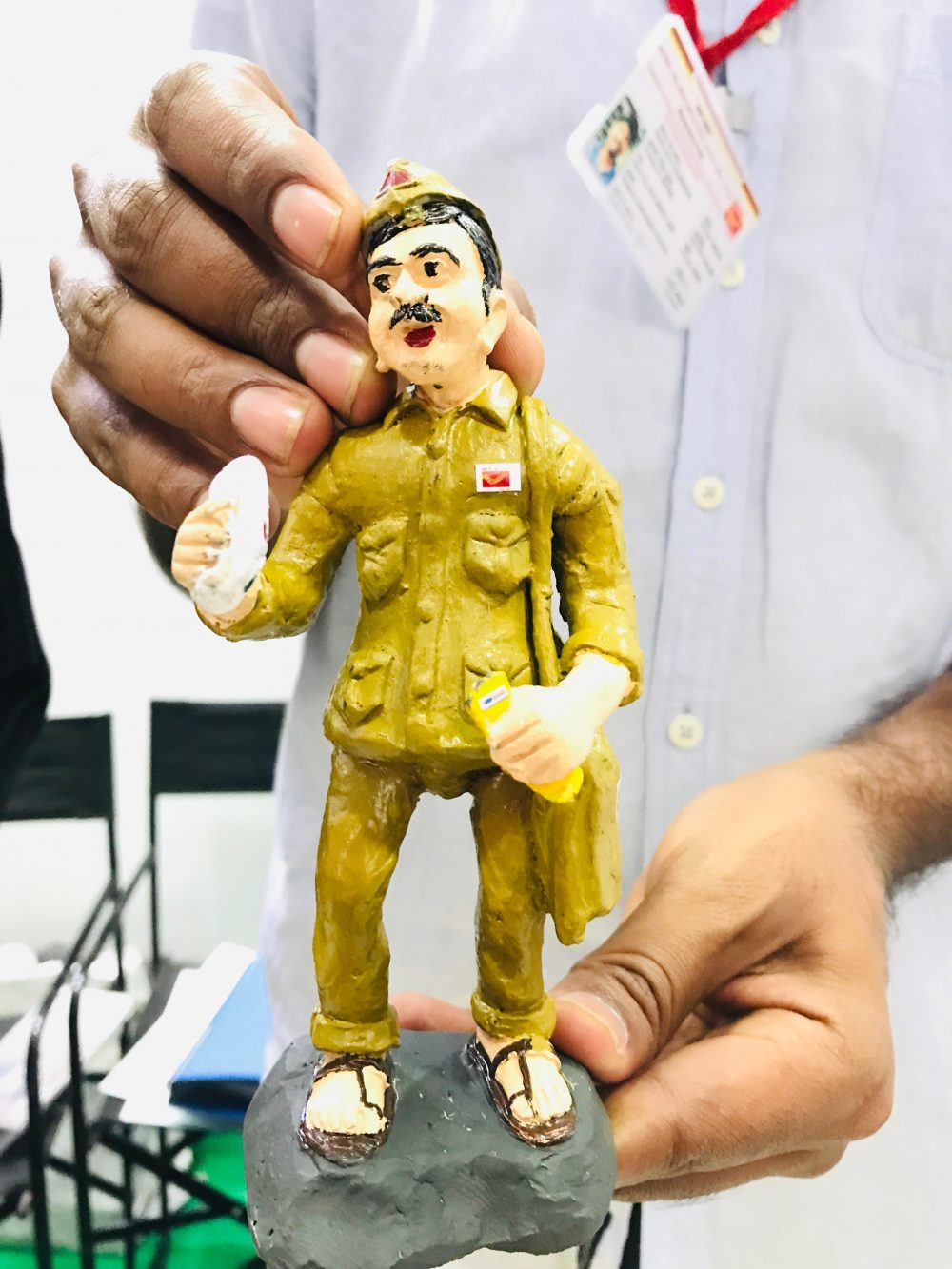 Featured Events
An art exhibition by artist, Mansi Trivedi titled 'Ephemeral Gaze' is currently on display at Fundação Oriente, Panaji. The exhibition is open for public viewing until January 5. Details: 2230728
The 10th Children's Tiatr Competition will be organised by Tiatr Academy of Goa in collaboration with Ravindra Bhavan Margao from December 1 to January 9, 2020.
Sunaparanta Goa Centre for the Arts invites you to Quest for Reality:  a dance performance by Impana Kulkarni and Prerna Palekar on 11 December 2019 at 7 pm. Conceptualised and directed by Arundhati Chattopadhyaya, this dance recital is inspired by the work of Shantibai (one of the artists at our ongoing show `Sculpsit: Between Thought and Action') known for her Maria Khamba works which narrate stories of women from the Bastar region of Chhatisgarh. These sculptures are carved into wood found in the region of Bastar. Quest for Reality is a performance which employs Indian classical dance techniques accompanied by live music and tells the story of the plight of Talamai who suddenly goes missing. Presented against the backdrop of our ongoing Sculpsit exhibition, the audience is invited to join us in the search for the missing girl. This concert is open to all and is free of charge. At Sunaparanta – Goa Centre for the Arts, 63/C-8, Near Army House, Altinho, Panaji – Goa Kindly contact them for more details: Tel: 0832-2421311 / Email: info@sgcfa.org
Rotary Club of Panaji is organising the ninth annual all-Goa drawing competition for children up to 15 years on December 19, 9 a.m. to 12 p.m. at Bhagwan Mahavir (Children's Park), Panaji. The competition will be held in four categories: for children five years and below, the topic is 'Cartoon Characters'; for children between six years and nine years, the topic is 'Scenic Beauty of Goa'; for children between 10 years and 15 years, the topic is 'Harmful Effects of Pollution on Environment'; and for special children, the topic is open. Participants will be provided with A3 size drawing paper; however, they will have to carry their own drawing material. Certificates will be awarded to all the participants. Fee: `20. Details: 9970548947/ 9823013727 bomkar62@gmail.com
In order to preserve and conserve the age old tradition of crib making the Directorate of Art and Culture will be organising a state level crib competition. The competition is organised in categories, the institution/group category and the individual/household category. Participation forms will be available from November 18 at the office of the of Art and Culture, Panaji; Ravindra Bhavan, Margao; Ravindra Bhavan, Cunchorim; Ravindra Bhavan, Vasco; Ravindra Bhavan, Sanklim and Rajiv Gandhi Kala Mandir, Ponda. The participation forms should be submitted before December 16.