When a person thinks of Goa, beaches definitely come to mind. And what better way to represent beaches than seashells? Goa has plenty of sea shells which have led people dabbling in elegant seashell craft. If you are a fan of shells, you can get beautiful shell earrings, necklaces, vases, mirror work, showpieces, lamps, and much more.  These are great souvenirs to remind you of the fun and relaxation that can be experienced in Goa.  They are available at Aparant Goan Handicrafts Emporium (opposite Institute Menezes Braganza Hall). Local artisans also craft them.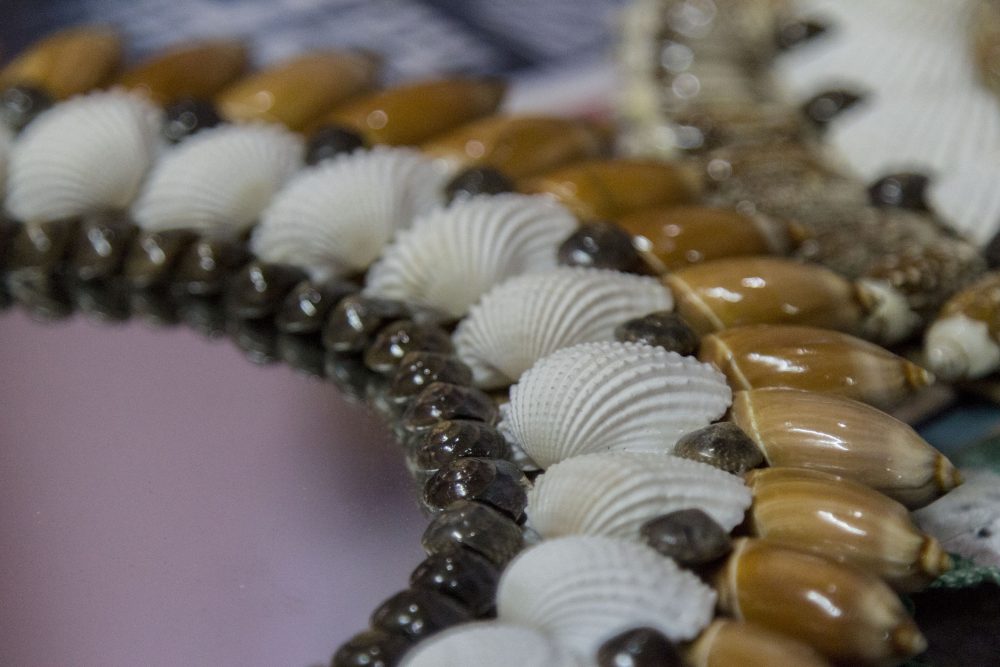 Featured Events
Fashion Show at W Goa- 7 pm to 8 pm.
The 12th annual photo contest and exhibition to mark World Photography Day in memory of Late Margarida G. P. e Araujo Alvares will be held from August 19 to September 2, 9 a.m. to 6 p.m. at Big Foot Art Gallery, Loutolim. The exhibition will feature work displayed by the students of CMYK Academy of Photography – Mapusa.
The Department of Western Music of Kala Academy Goa is celebrating its Founder's Day on August 21, 6 p.m. at the Dinanath Mangeshkar Kala Mandir. The programme consists of choir, ensemble music, piano solos, duets and Kala Academy's Orchestra.