Wan Hao-The Pan Asian Restaurant- at Goa Marriott Resort & Spa, Miramar, will be having a 'Bento Box- Pan Asian Feast'.  The Bento Box will be available for both lunch and dinner from 18th to 31st July 2019. It lets a person taste a variety of Asian dishes in one meal. The box comes with starters, main course items, and dessert. There is a satisfying amount of food served in it. However, if a person desires for more, Wan Hao lets you refill the box. Additionally, one can switch certain dishes in the box with other options. It is ideal for those who want a quick meal.
There are vegetarian and non-vegetarian Bento boxes. The vegetarian box comes with items like Kimchi, spring rolls/ dimsum, tofu in 5 spice sauce, soya basil noodles/ Thai fried rice, honey noodles with ice-cream, etc. The non-vegetarian box contains poultry and seafood dishes such as egg noodles/ Sang dong fried rice, kimchi, Kung bao chicken, chilly mustard fish/ prawn dimsum, chicken spring roll/ satay, and chocolate mud cake/ date pan cake. Each Bento box is accompanied by a cold beer or soft beverage. The price of the vegetarian Bento box is Rs.999 and the non-vegetarian box is Rs.1099 (not inclusive of taxes).
Pics Credit - Shivang Mishra I NT GOGOANOW.COM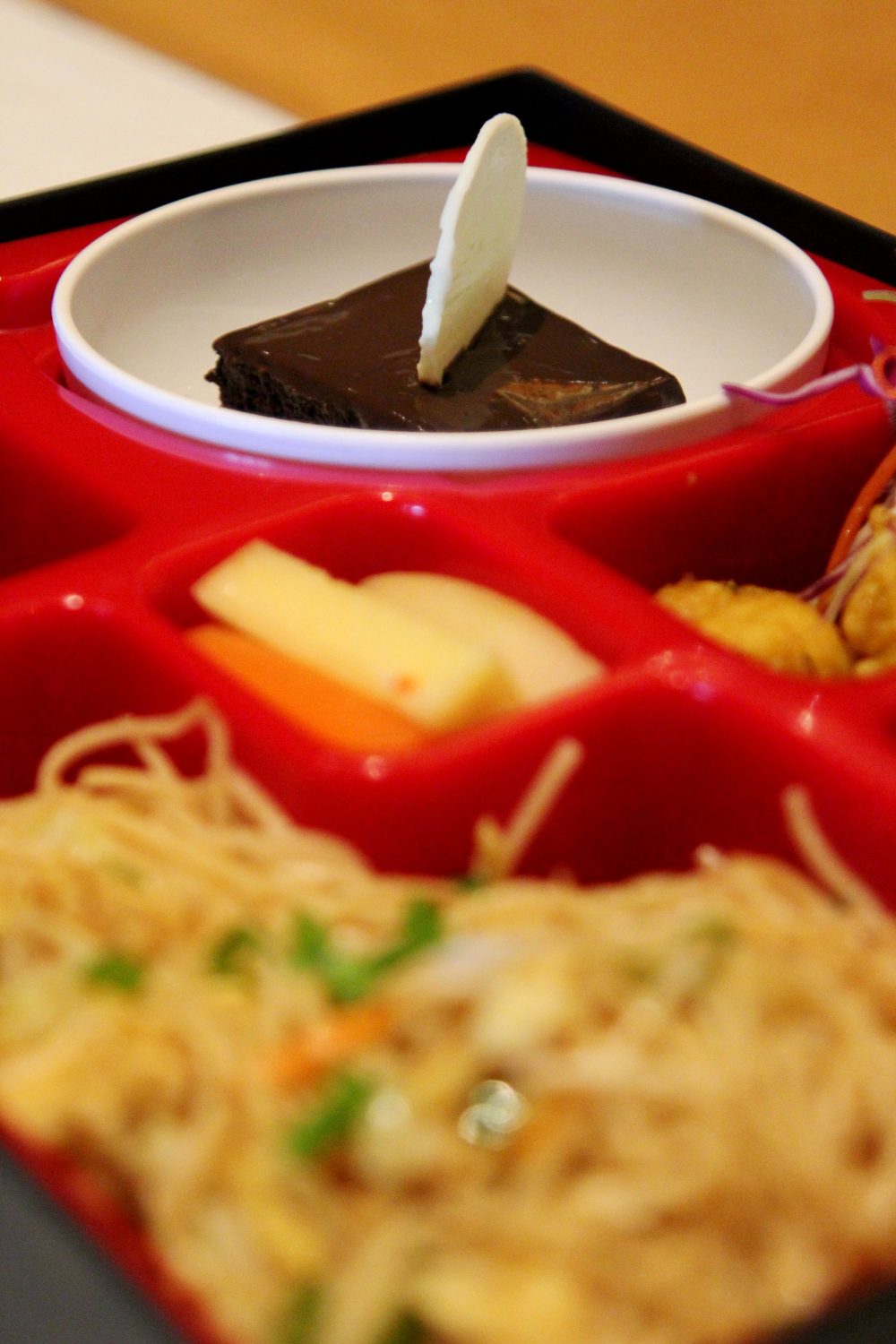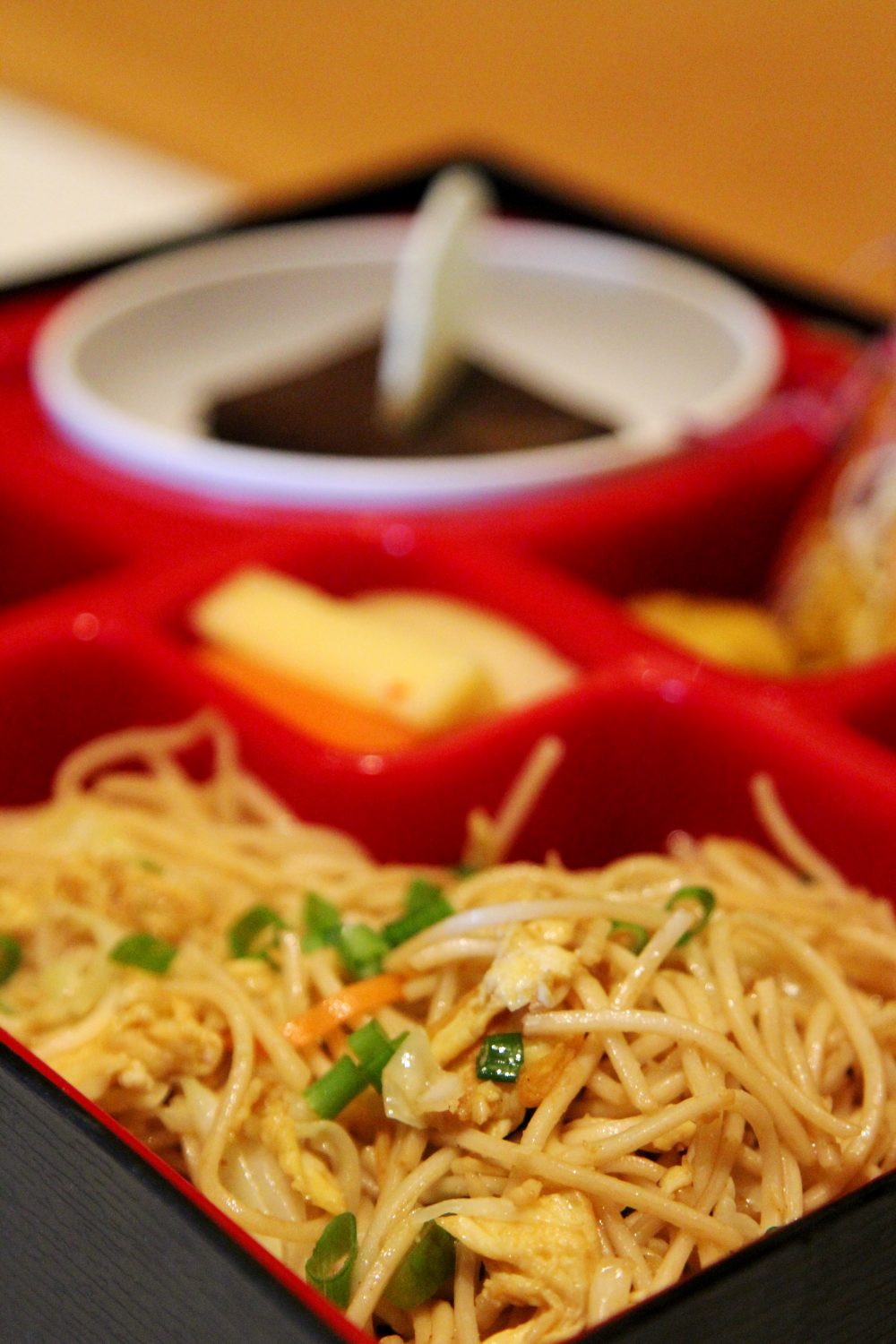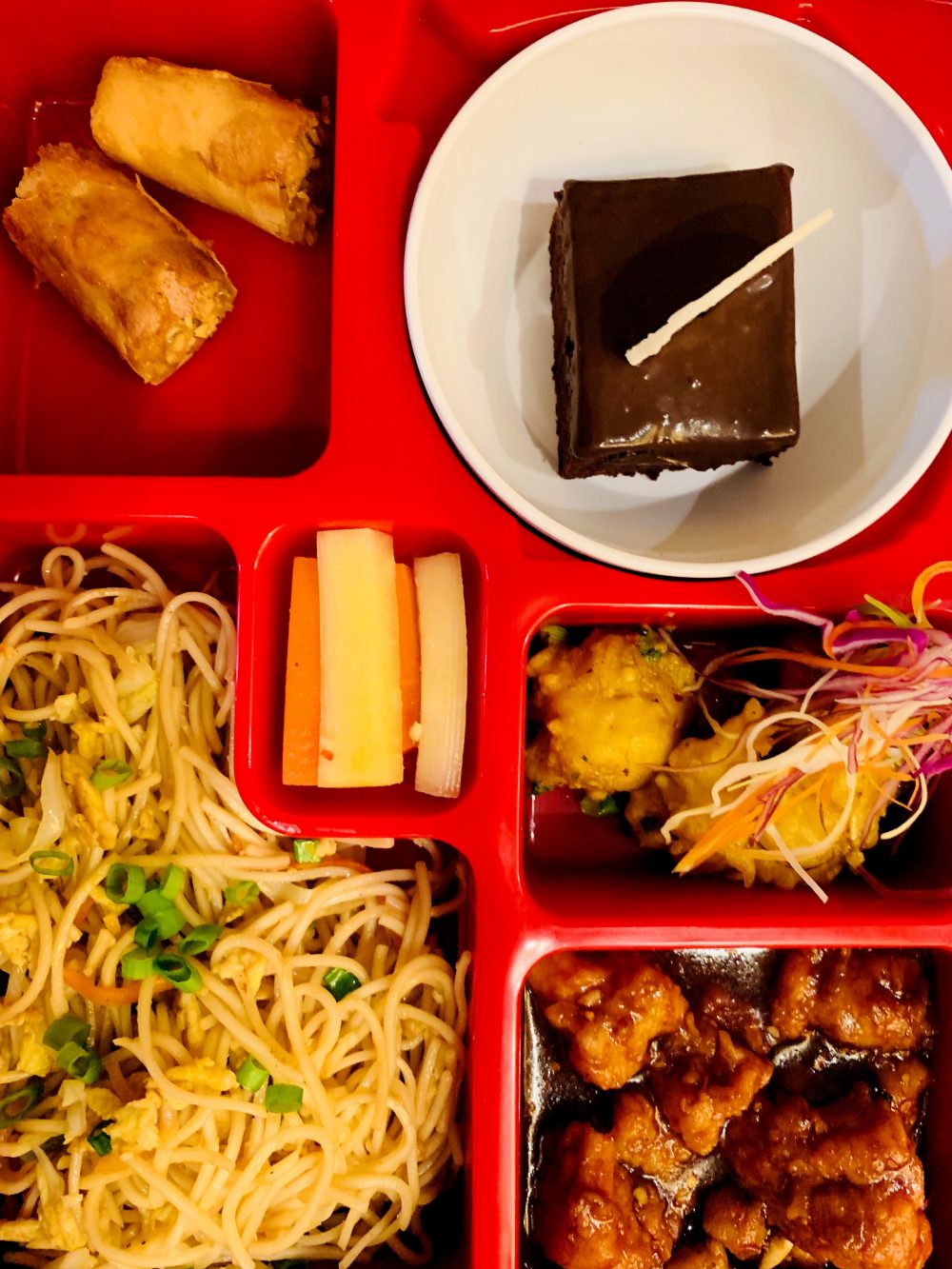 Featured Events
Francis De Sousa, Vasudev Shetye and Nandini Raikar will be exhibiting their art from September 12 till November 30, 11 a.m. to 7 p.m. at H No 386, Amblimoll, Guirdolim, Chandor. The exhibition is curated by private art dealer, Swetlana Cardoso. Details: 9822814957
''In Love… with Love'', a solo art exhibition by artist, Norman Tagore will be held on September 28 till October 31 at The Project Café, Assagao. The exhibition is curated by Samira Sheth and explores the universally powerful force of romantic love through love stories in watercolour and ink. Details: 9833714842.
A series of workshops by Sakib will be held at Saraya Art and Café starting on October 26 till October 29. 'The Natural Rangoli Colours workshop' will take place on October 26, 11 a.m. to 1 p.m. A newspaper wall clock workshop will take place on October 26, 5 p.m. to 7 p.m. Participants will learn to make clocks using old newspapers. Seed Balls Workshop – Learn how to make seed balls at a workshop on October 27, 5 p.m. to 7 p.m. Learn to use basic natural resources like neem leaves, multani mitti and a few more to create soaps that are not just natural but rejuvenating to the skin and body at a workshop on October 28, 11 a.m. to 1 p.m. A newspaper basket workshop will take place on October 28, 5 p.m. to 7 p.m. Learn to create natural mosquito repellents using resources such as coconut oil, peppermint oil, camphor and more on October 29, 11 a.m. to 1 p.m. Learn to make a wallet using newspapers at a workshop on October 29. 5 p.m. to 7 p.m. Details: 9908072960 / 8888926811
As part of it's Stormy Monday Blues' series, a film screening of the film 'Red, White and Blues' directed by Mike Figgis The event is organized by Desmond Nazareth and P D Mukherjee. Contact info: pro@incentgoa.com