Art does not have an age limit. This theory is proved at the Spandan Edition 109 which was a show by Neha Rani and her daughter, Janice, who is only 8 years old. Both their works are currently on display at ESG's Art Gallery, Panaji. The art exhibition was inaugurated in the presence of distinguished guests- Naguesh Sardessai, artist, and Kevin D'mello, film actor.
Neha said, "I work on nature as I'm a nature lover. From childhood, I'm very passionate about painting. This is my second solo show with my daughter." The paintings that have been put up are landscapes which she painted from memory, paintings based on the Bible, nature in its different seasons, valleys, hills, forests, and deities. Also showcased, are her 3D paper artworks encased in glass. It took her almost 2 and a half years to make one of them which portrays a peacock with flowers.
Neha's daughter was only 6 years old when she had her 1st exhibition. Her inspiration comes from her mother and the storybooks she reads. Her drawings of people, animals, etc, are also put up along with her mother's works.
(The exhibition will remain open till 26th January 2020)
Picture Credit - Shivang Mishra II NTGOGOANOW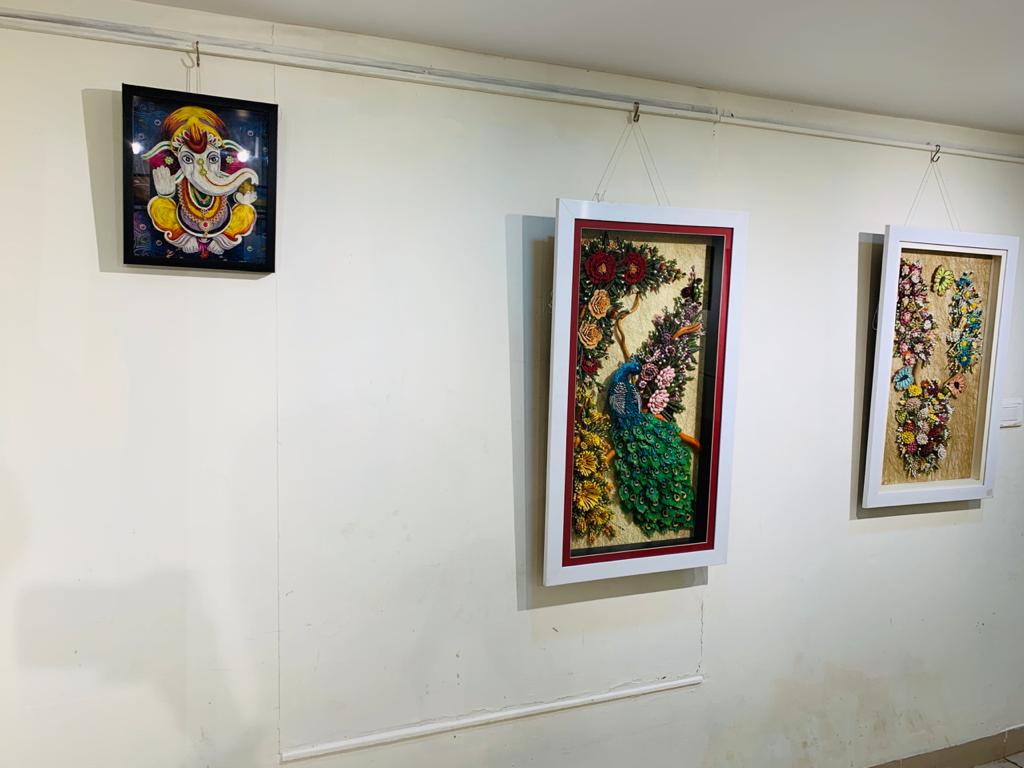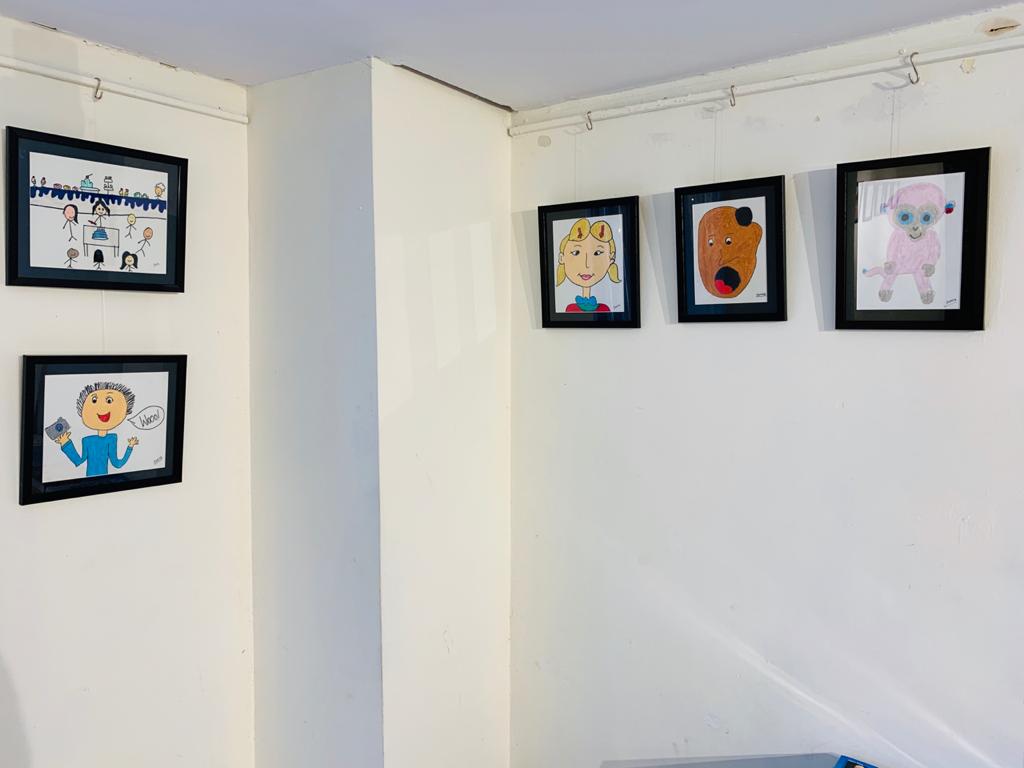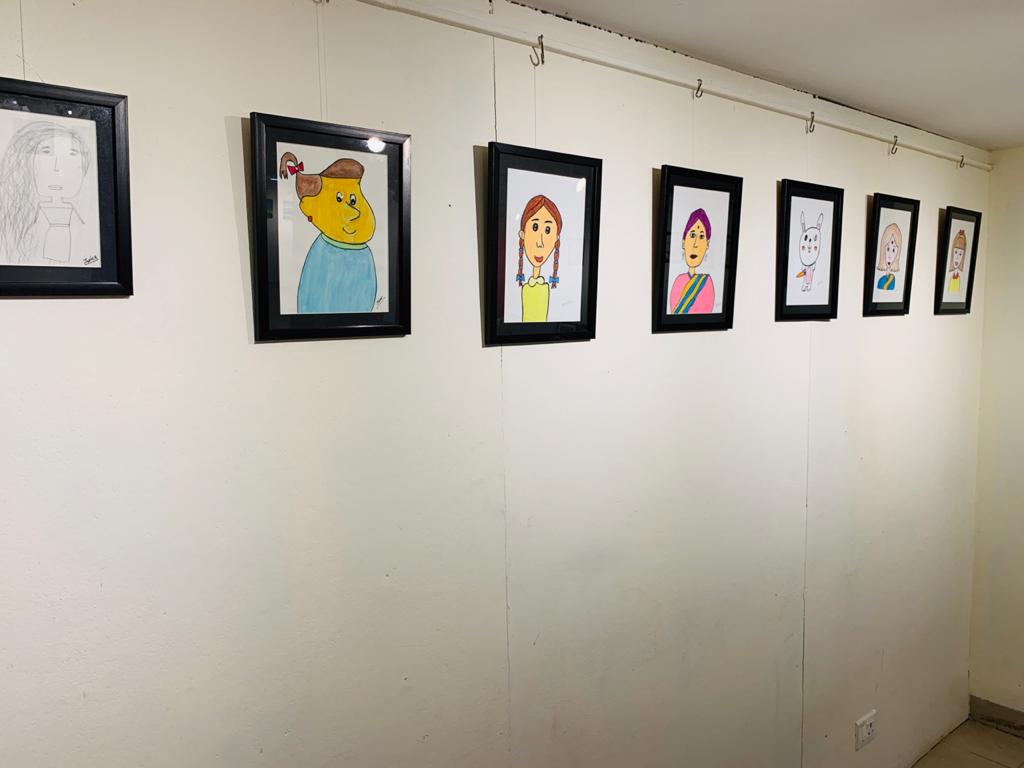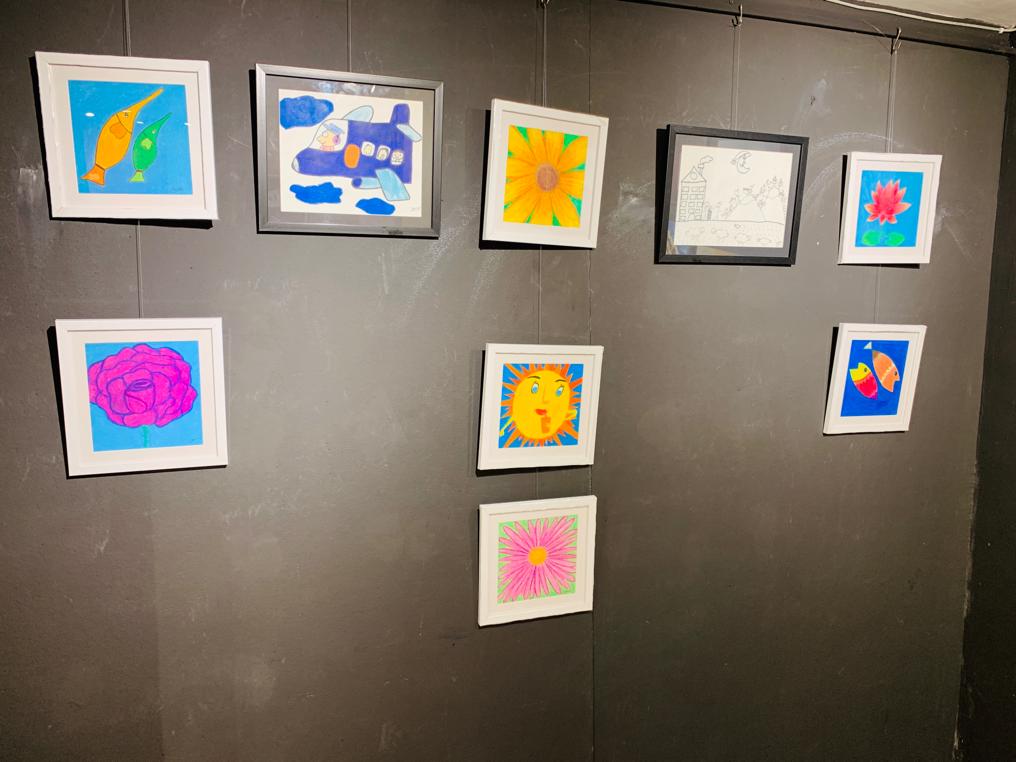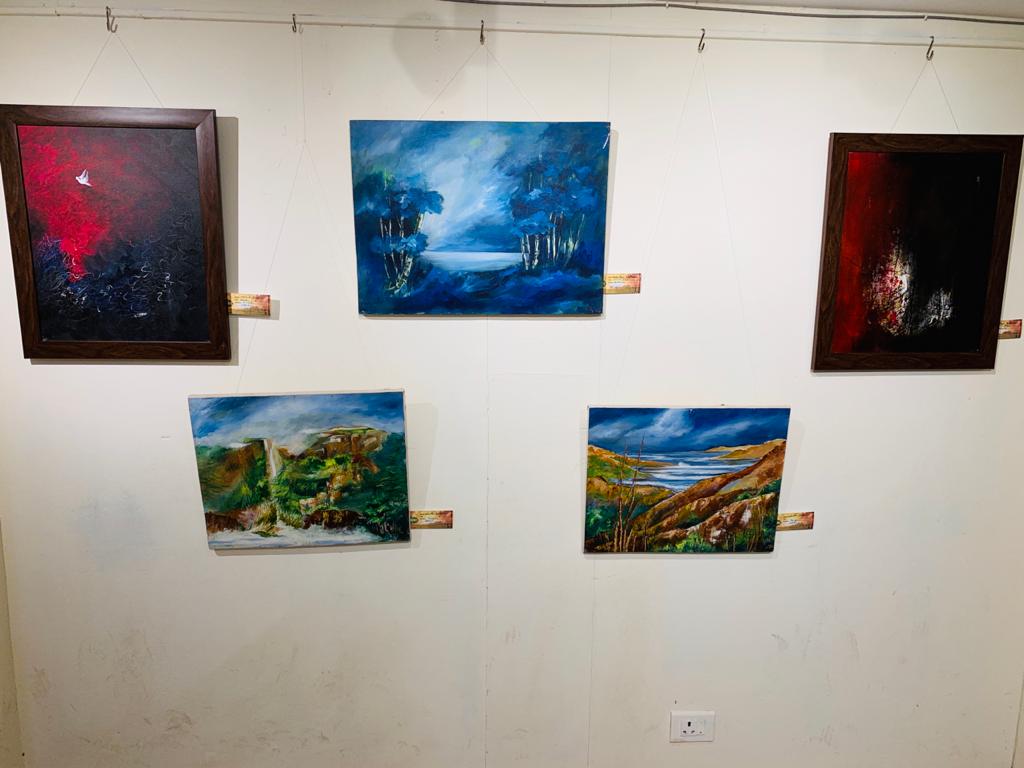 Featured Events
Announcing the Goa Food & Cultural Festival 2020 from 21st Feb to 23rd Feb 2020 at Campal cricket Ground, opposite Parade ground, Panaji. Mouth-watering cuisine and liquid concoctions that will truly amaze you. An entertainment lineup with state of the art sound & lights will enthrall you the entire evening. So block your dates and relax with the gentle winds blowing over the river Mandovi as you sip your glasses and pamper your palettes. For stall inquiries please call 9820051638
Annual four-day Carnival float parade to be held in Goa from February 22 to February 25, 2020. The main float parade of the festival will be held in the capital city of Panaji on February 22 followed by other cities across the state. The float parades will be held in Margao and Quepem on February 23, Vasco and Curchorem on February 24 and Mapusa and Morjim on February 25.
Rotary in India is celebrating 100 years of continuous service to mankind. Hence, 1st Edition of Rotary Run 2020 will focus on 100 years of Rotary in India. This Run will give an opportunity for all to be together and run for the cause. The proceeds from registration will be used for various community projects. All participants will get a medal, Tshirt and refreshments. Also, the top three in each category will be awarded prizes. Categories: 3km Students ( Upto 8th Std) 3Km Open 5km Open 10Km Open For more details contact: 9175557550
Food. Music. Accessories. Clothes.. and more
Fundação Oriente is organising a film programme, 'Once Upon a Time in Goa: Identity and Memories on Film' between February 18 and March 3, 6 p.m. at Fundação Oriente, Panaji. The screenings and film discussions are curated by Maria Do Carmo Piarra. 'Goa on Portuguese Archives' will be screened on February 18, 'A Dama De Chandor' (The Lady of Chandor) will be screened on February 20, 'Scars' and 'Patria Incerta' will be screened on February 25, 'Digant' will be screened on February 27 and 'Bread and Belong' will be screened on March 3. The screenings will be followed by discussions with eminent personalities. Details: 2230728/foriente@dataone.in
Sahapedia in collaboration with InterGlobe Foundation are organising the third edition of the 'India Heritage Walk Festival'. 'A nature trail through the mangroves of Panaji' (08:00 AM – 10:00 AM) conducted by Mrinmayee Thakur and 'The Architecture and Cultural Heritage of Old Goa walk' (07:30 AM – 09:30 AM) conducted by Ramchandra Prabhu Salgaonkar will be held on February 29. Details: www.indiaheritagewalks.org/festival (Exact location not featured)