The Menezes Braganza house is located at the Chandor village in Goa.It is known to be more than 350 years old and is situated near the church square in Chandor.
This mansion is the most exquisite heritage house in Goa and also has a Portuguese style facade. It is a museum of chandeliers, paintings, porcelain, crystal and other antique items. Luis Menezes Braganza was a luminary. He used the power of his pen to spark off the anti-colonialist movement in Goa and was referred by people as "the Tilak of Goa". Luis Menezes Braganza along with another reputed Goan writer, Professor Messias Gomes, established the first Portuguese language daily in Goa.
Rare porcelain from Macao brought by the English and Dutch East India Companies beautifies the walls, and two thick porcelain vases that belonged to St. Francis Xavier are kept on the table in the dining room. The floors change from room to room: the visitors' salon has Portuguese tiles, the library Flemish wood, and the ballroom Italian marble. There are crystal chandeliers from Belgium that illuminate the ballroom when lighted up. The ballroom is fashioned after Louis XIV's Hall of Mirrors at the Palace of Versailles and a set of dining chairs is carved with the same 'rose' design as those found in the dining hall of the Buckingham Palace.Two chairs bearing the coat of arms gifted by the Portuguese king still exist in the huge ballroom.
Some windows are made of colored glass from Venice and some of scraped and laminated oyster shells found on Goan beaches. A wedge wood dining set, an East India Company dining set laced with gold, and ivory and ebony from China and Japan are kept in glass cases down the length of the dining room. The mansion houses the biggest private library in Goa of 5,000 books in English, French and Portuguese.
A nail of St. Francis Xavier is held in the small Chapel that is still used in the Braganza House. Back in the days the chapel used to be managed by a priest who used to come every day, but now he visits only on special occasions. According to Mrs. Aurea Braganza Pereira who has been living in the house since 1948, the 14th generation of this family expressed the difficulties in maintaining the mansion the way it was in the Portuguese era. She stated that "often it was not Indians, but foreigners who made small and large donations have allowed us to keep a part of the house intact".
There is no entry fee and tourists can visit the house any day between 9 am to 5 pm. For the maintenance of this heritage mansion, there is a small box where you can leave some money.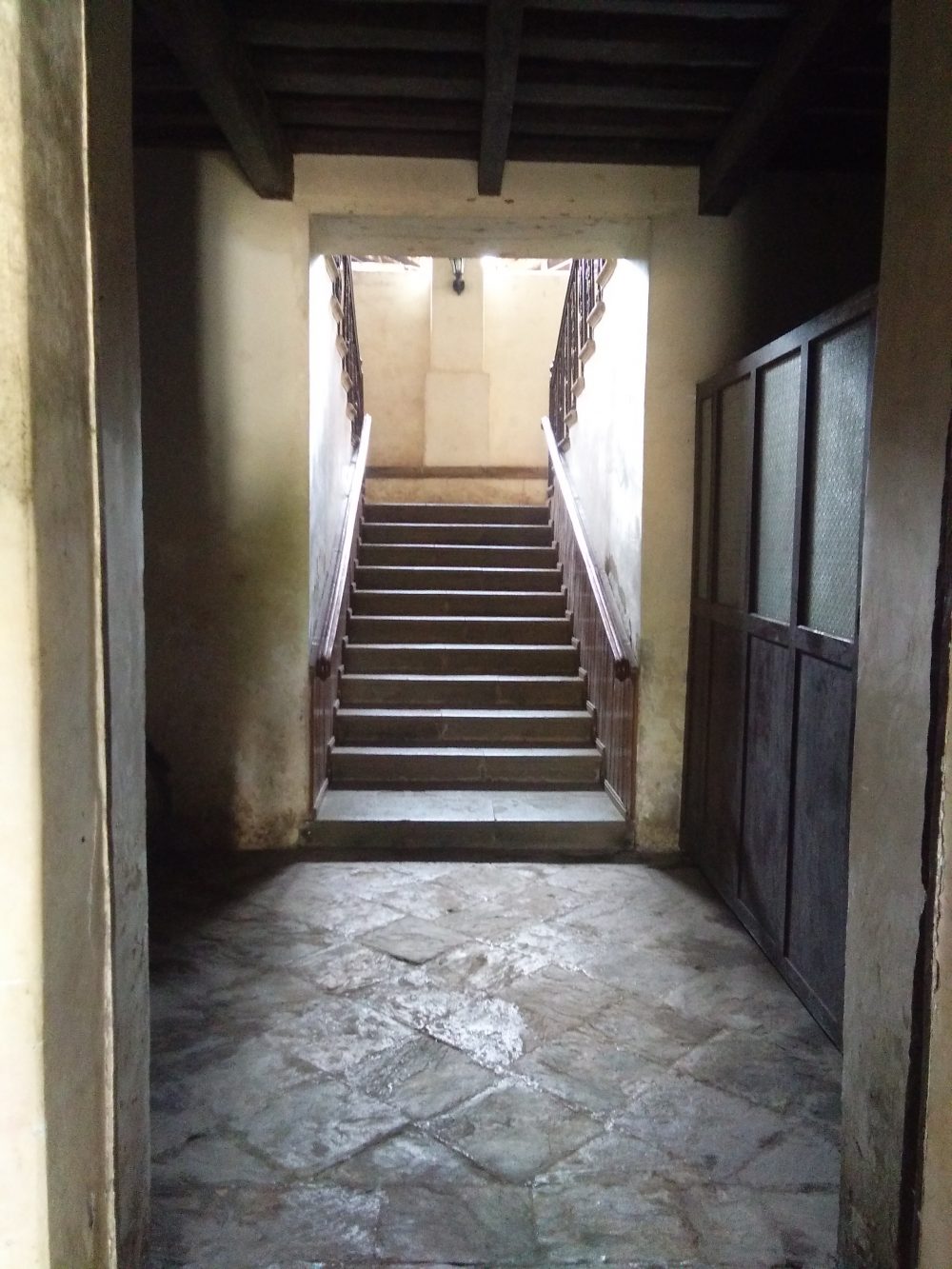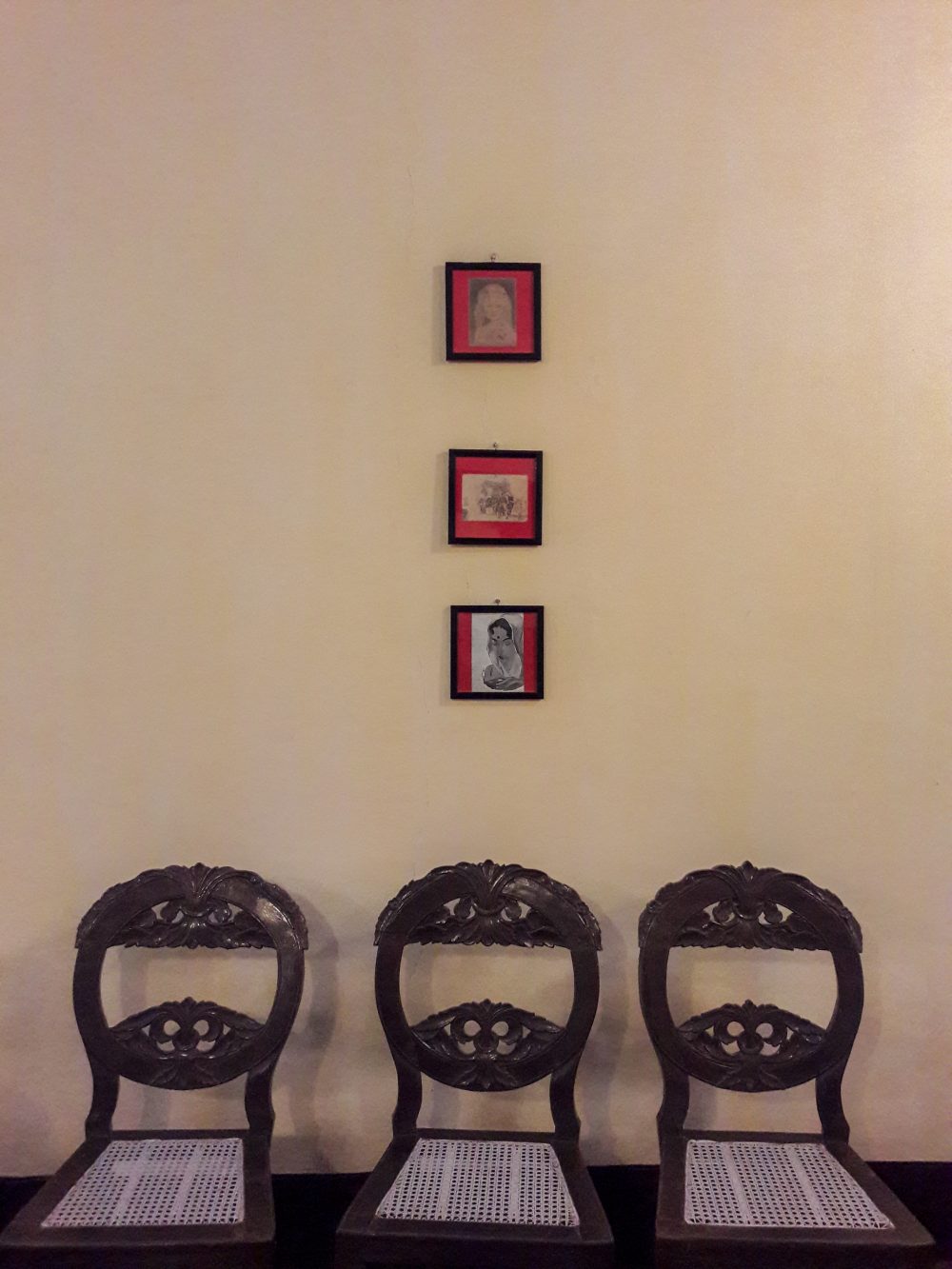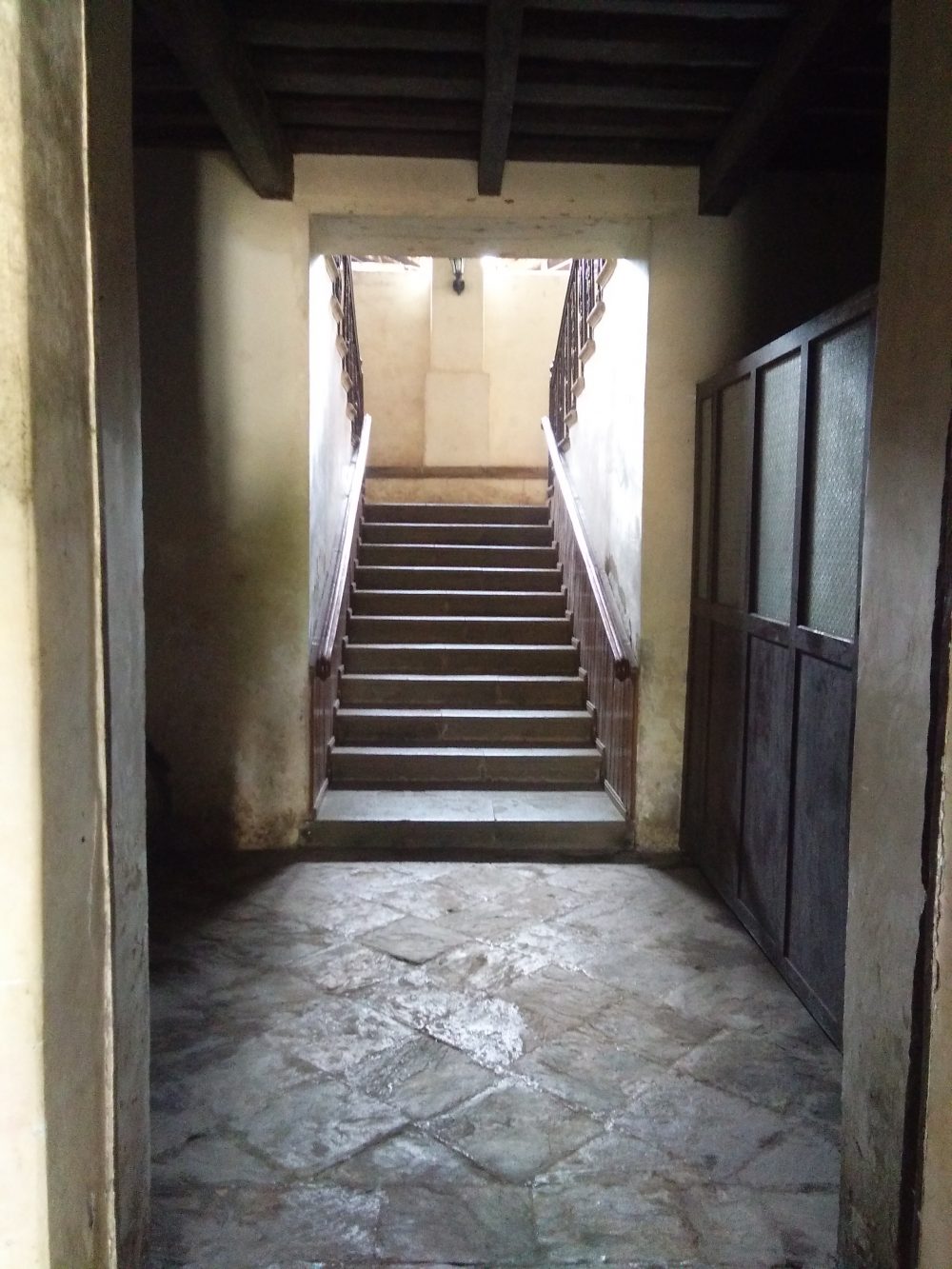 Featured Events
'Mask UnMask', an art exhibition by Querozito de Souza is on till February 24 at Cube Gallery, Moira. Details: 9422806748.
MOG will be hosting  Phoenix– a collaborative installation/display at MOG by eminent artists Genie Poretzky Lee, Sweety Joshi and Sanjay Sawant from 8 to 28, February 2019. Join us for the inauguration of the exhibition on 8 Feb, 2019 at 6:00 pm at Museum of Goa. The artists Genie Poretzky Lee, Sweety Joshi and Sanjay Sawant would be present along with the Director of Museum of Goa, Dr Subodh Kerkar for the opening of the exhibition.
MOG is glad to announce the hosting of Evolving/Eroding – a collaborative exhibition/display by Indian and Danish Art Photographers: Amit Sheokand, Akshay Mahajan, Jagrut Raval, Miriam Nielsen, Jenny Nordquist and Louise Bøgelund Saugmann from 15 to 28, February 2019. Join them for the inauguration of the exhibition at 6:30 pm on 15 Feb, 2019 at Museum of Goa. The opening will be marked by the presence of Thomas Sehested, Director of The Danish Cultural Institute in India; who will give the inaugural address. The artists Amit Sheokand (I), Akshay Mahajan (I), Miriam Nielsen (DK), Jenny Nordquist (DK) and Louise Bøgelund Saugmann (DK) would be present along with the Director of Museum of Goa, Dr. Subodh Kerkar for the opening of the exhibition.
There will be a presentation and walkthrough by artists Louise Bogelund Saugmann & Akshay Mahajan, 17 of Feb 2019 from 11:30 am – 12:30 pm at Museum of Goa, Pilerne Industrial Estate, Pilerne, Bardez, Goa. Akshay Mahajan is a photographer, based out of Goa. His art focuses on social documentary, driven by research led self-initiated projects that combine his interest in myth, folklore and photography as a mirror to culture and collective memory. His work has been exhibited internationally in cities like Zagreb, Newcastle, Riga, London, New Delhi, Paris and New York and is held in private collections. Louise Bogelund Saugmann is an artist based in Denmark working with photography. It is the slow immersion of the subject and an investigation of the photograph as a medium, which is of interest to her. Her work has been exhibited at various museums, galleries and festivals in Europe, such as Museum of art in public spaces (Dk), Hippolyte Photographic Gallery (Fi) and Landskrona Foto Festival (Se). It is the first time her work is shown in India. From different personal approaches, Akshay Mahajan and Louise Bogelund Saugmann have used photography to explore the concept of nature, taking Goa/India as a starting point in their works, Elder Flower and One frame infinite which […]
Sunaparanta – Goa Centre for the Arts is delighted to present AMITRI (Austria) featuring Marialena Fernandes (Austria) on Piano; Ieva Pranskute (Lithuania) on Violin; Amina Vamosi (Hungary) on Flute on Saturday, 16th February 2019 at 6:30 pm. The all-women trio will play compositions of Clara Schumann, Moritz Moszkowski, W.A. Mozart, C. Saint-Saëns, J. Brahms, Ehsan E. Shanjani and others. Since 2015, Fernandes has initiated a project called 'The Quest for Passion' which takes place annually in India, in which she incorporates musicians from Europe and India in dialogue and interaction with each other, but also involving talented youth discussing diverse artistic themes. In addition, the Trio will conduct a session on 'Understanding Chamber Music' for musicians on 19th February, 5 pm at Sunaparanta. Free and open to all.
The State Art Exhibition of Kala Academy in the Student Category will be held between 25th Feb to 1 st March 2019 at the Art Gallery, Kala Academy Complex, Panaji. Entry forms along with the rules and regulations will be available at the Kala Academy's office during working hours from 12th Feb. 2019. The entries along with the exhibits will be accepted on 20th &  21 st February 2019 between 10:00 a.m. to 4:00 p.m. in the office of Kala Academy, Campal, Panaji, excluding the lunch break i.e. from 1:15 p.m. to 2:00 p.m.