The much loved International Film Festival of India drew to a close on 28th November 2018.  The closing ceremony ended with the promise of a bigger, grander Iffi the following year.  The hosts of the evening were actress, Sophie Choudry, and actor, Arjan Bajwa. Many prominent dignitaries graced the event like Anil Kapoor, Mridula Sinha (governor of Goa), and Vijai Sardesai (Minister of Town and Country Planning).  Sardesai said: "There couldn't be a better place for Iffi. Goa has usually been on the minds of filmmakers. Regional cinema has to find a place in national cinema. We would like to encourage Goan filmmakers to come forward and make films." He also apologized to all the delegates who suffered inconvenience.  Indian celebrities such as Anil Kapoor, Rakul Preet, Chitrangada Singh, Diana Penty and Keerthi Suresh walked the red carpet. The ceremony had dazzling performances by X1X and Vipin Aneja.
The 8 days of Iffi 2018 had various film screenings, master classes by celebrities, and panel discussions. The number of delegates for this year had increased a lot more.  Mr KJ Alphons (Tourism minister of India) said: "People today are very fond of Indian cinema." He encouraged the audience to tour India after the festival gets over.  Following this, to honour Salim Khan, Kabir Bedi came on stage and stated: "Great stories are written by great writers." He emphasized that behind every good film is a good script. A short video of Salim Khan was then shown to the audience present.  Arbaaz Khan, Salim's son, said: "It is an extremely proud moment for the Khan family." Speaking on behalf of his father, Arbaaz revealed that Salim would like to dedicate this award to Indore my birthplace.  The winners of Iffi 2018 were felicitated later on.
Towards the end, there was a colourful, sparkling dance performance celebrating the anticipation of the 50th edition of Iffi. To close the ceremony, the festival director, Chaitanya Prasad spoke a few words: "We're extremely proud that 8 days of the joy of cinema has held us together. We had 95 to 100% attendance in the halls."
Winners of Iffi 2018:
Sergei Loznitsa, director of film 'Donbass' won the Golden Peacock Award for the Best Film.
Lijo Jose Pellissery secured the Silver Peacock for Best Direction for 'Ee Ma Yau'.
Silver Peacock for Best Actor (Female) went to Anastasiia Pustovit for 'When the Trees Fall'.
Chemban Vinod won Silver Peacock for Best Actor (Male) 'Ee Ma Yau'.
Dominique Fishback and Tatum Marilyn Hall won Special Mention (acting) for 'Night Comes On'.
Praveen Morchhale's 'Walking with the Wind' won the ICFT UNESCO Gandhi Award and 'Los Silencios' won a special mention in the category.
Centenary Award for Best Debut Film of a Director was given to Alberto Montreal for 'Respeto'.
'Aga', directed by Milko Lazarov, won special jury award in the segment, whereas 'Volcano' and 'To-Let' received special mention.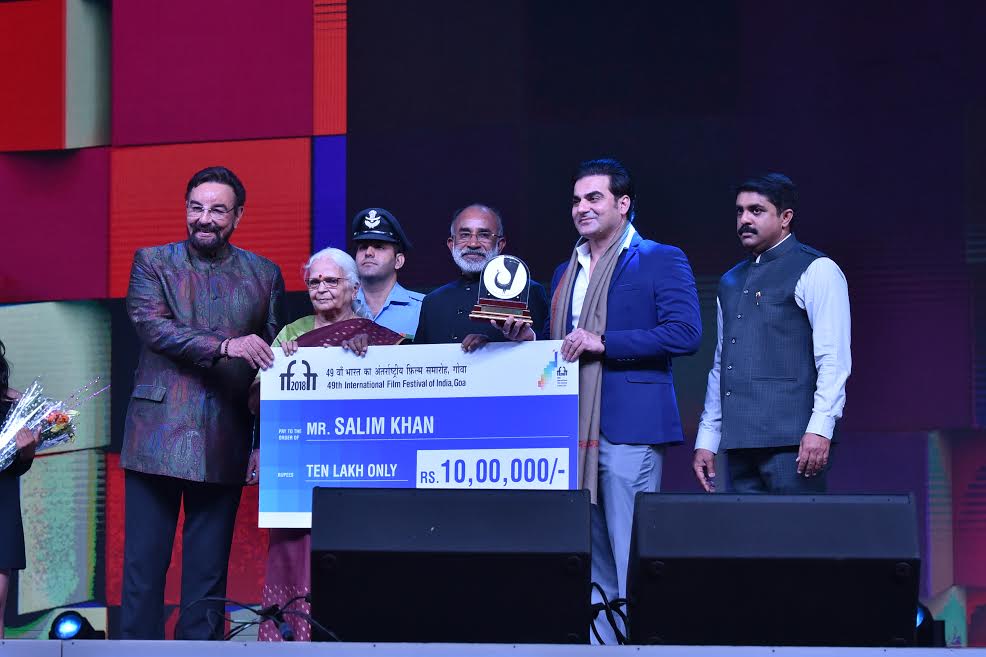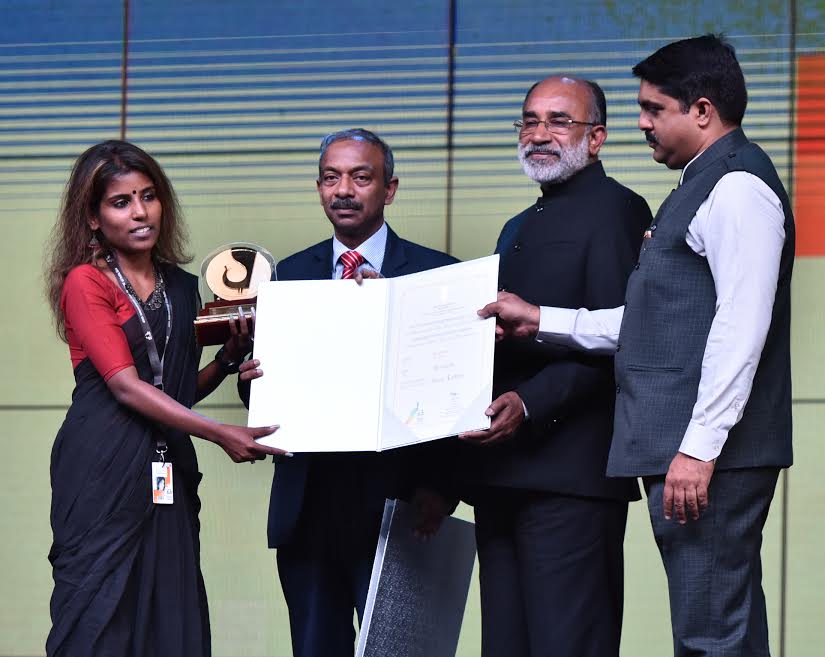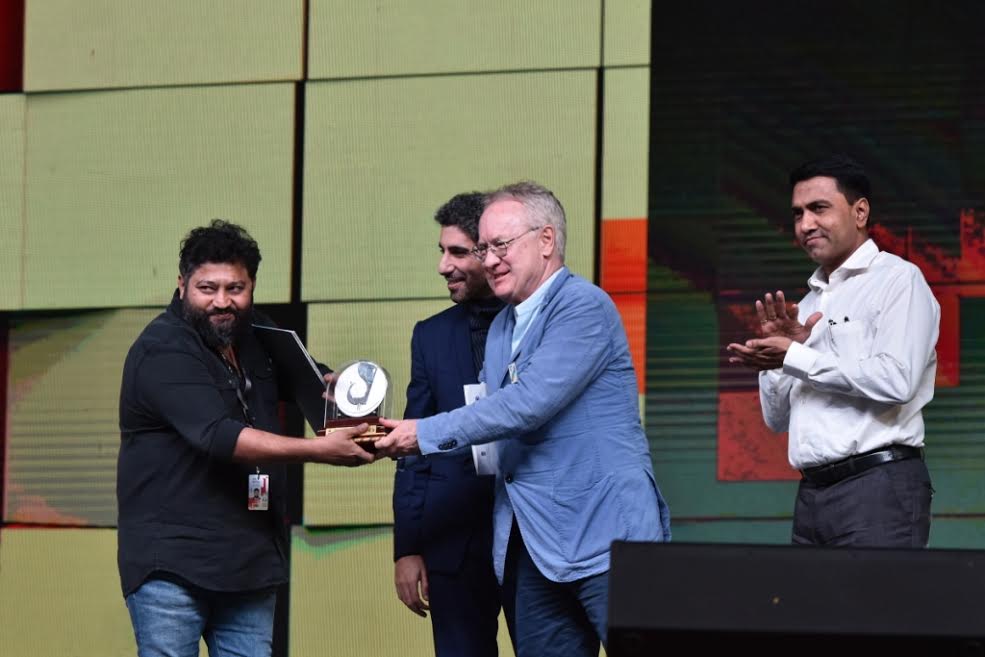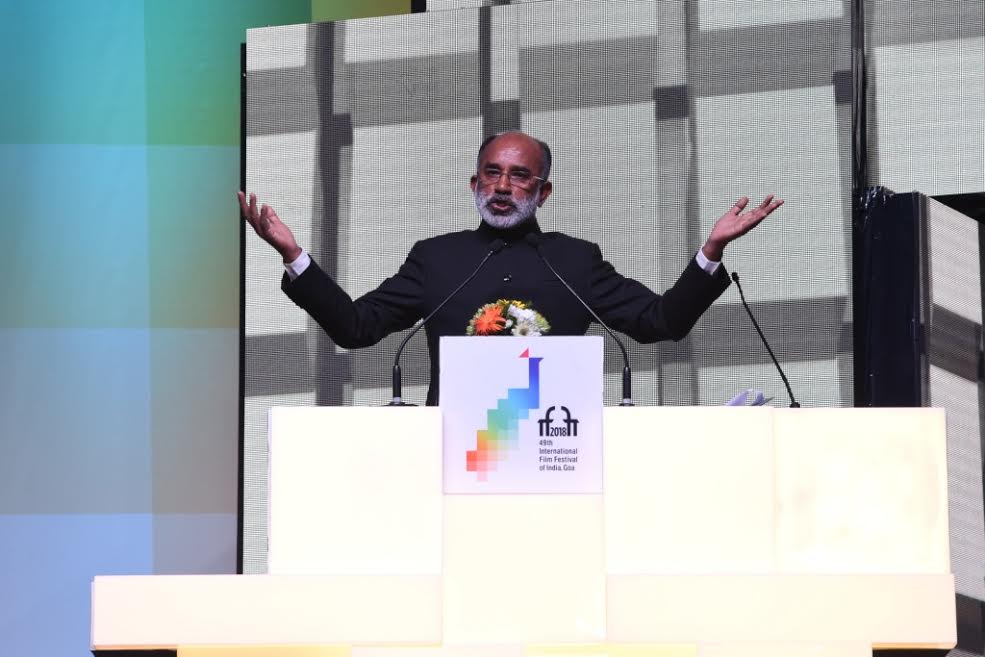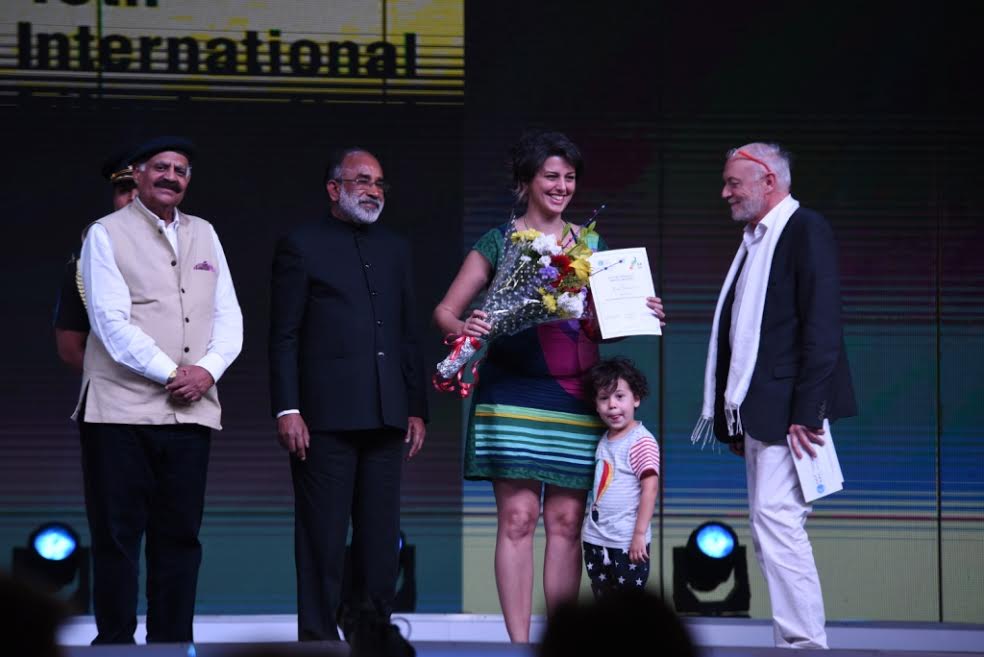 Featured Events
'Mask UnMask', an art exhibition by Querozito de Souza is on till February 24 at Cube Gallery, Moira. Details: 9422806748.
MOG will be hosting  Phoenix– a collaborative installation/display at MOG by eminent artists Genie Poretzky Lee, Sweety Joshi and Sanjay Sawant from 8 to 28, February 2019. Join us for the inauguration of the exhibition on 8 Feb, 2019 at 6:00 pm at Museum of Goa. The artists Genie Poretzky Lee, Sweety Joshi and Sanjay Sawant would be present along with the Director of Museum of Goa, Dr Subodh Kerkar for the opening of the exhibition.
MOG is glad to announce the hosting of Evolving/Eroding – a collaborative exhibition/display by Indian and Danish Art Photographers: Amit Sheokand, Akshay Mahajan, Jagrut Raval, Miriam Nielsen, Jenny Nordquist and Louise Bøgelund Saugmann from 15 to 28, February 2019. Join them for the inauguration of the exhibition at 6:30 pm on 15 Feb, 2019 at Museum of Goa. The opening will be marked by the presence of Thomas Sehested, Director of The Danish Cultural Institute in India; who will give the inaugural address. The artists Amit Sheokand (I), Akshay Mahajan (I), Miriam Nielsen (DK), Jenny Nordquist (DK) and Louise Bøgelund Saugmann (DK) would be present along with the Director of Museum of Goa, Dr. Subodh Kerkar for the opening of the exhibition.
Soul Travelling is organising 'Games of Goa', an extravaganza of traditional Goan games on February 23 and 24 at SAG grounds, Campal. Details: 7020793498/ 7378301863
Panjim Youth Club in association with the Department of Art & Culture, Government of Goa, will be organizing a music and dance cultural programme called 'Yeh Shaam Mastaani'. It will take place at the DMK hall of Kala Academy, Panaji, on 23rd February 2019 (5 pm onwards). (Free entry passes will be available at the Kala Academy theatre ticket counter starting from 20th February- 10 am onwards.) Click here for more details.
The State Art Exhibition of Kala Academy in the Student Category will be held between 25th Feb to 1 st March 2019 at the Art Gallery, Kala Academy Complex, Panaji. Entry forms along with the rules and regulations will be available at the Kala Academy's office during working hours from 12th Feb. 2019. The entries along with the exhibits will be accepted on 20th &  21 st February 2019 between 10:00 a.m. to 4:00 p.m. in the office of Kala Academy, Campal, Panaji, excluding the lunch break i.e. from 1:15 p.m. to 2:00 p.m.