Holi or 'Dhuli Vandan' the festival of colour, was celebrated in Goa along with rest of the country on March 2.
The main city function, 'Gulalotsav' –organised by the Panaji Shigmotsav Samiti, began at 9:30 a.m. with a prayer offered to the city deity, Mahalaxmi, at Shree Mahalaxmi Temple, Panaji. This was followed by a procession of Romtamel from the temple to Azad Maidan.
The 'Gulalotsav' marked the beginning of the Shigmotsav festivities in the capital city. The floats parade for this year's Shigmotsav in Panaji will be held on March 10 and the cultural activities organised by the Panaji Shigmotsav Samiti will be held from March 7 to March 11 at Azad Maidan from 7 p.m. onwards.
Pic Credit - Shivang Mishra I NT GOGOANOW.COM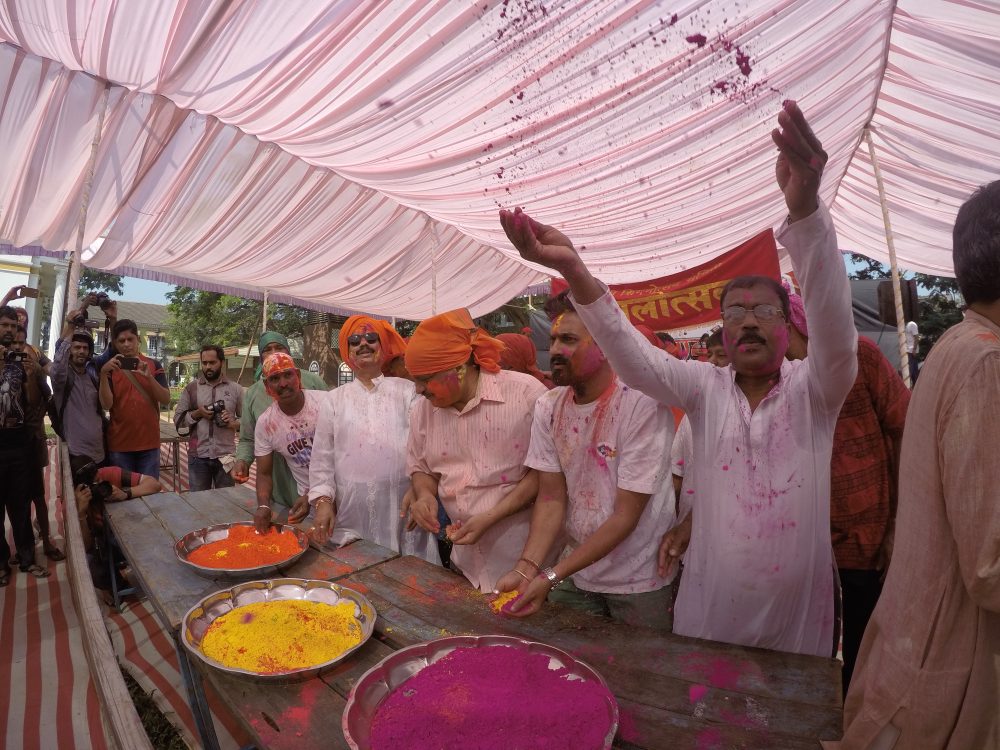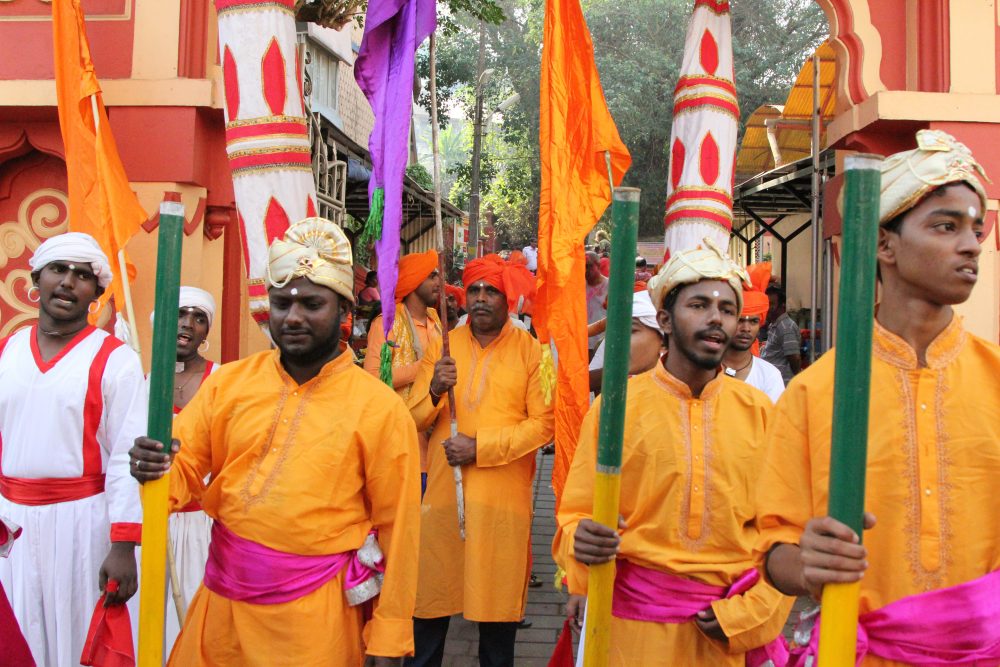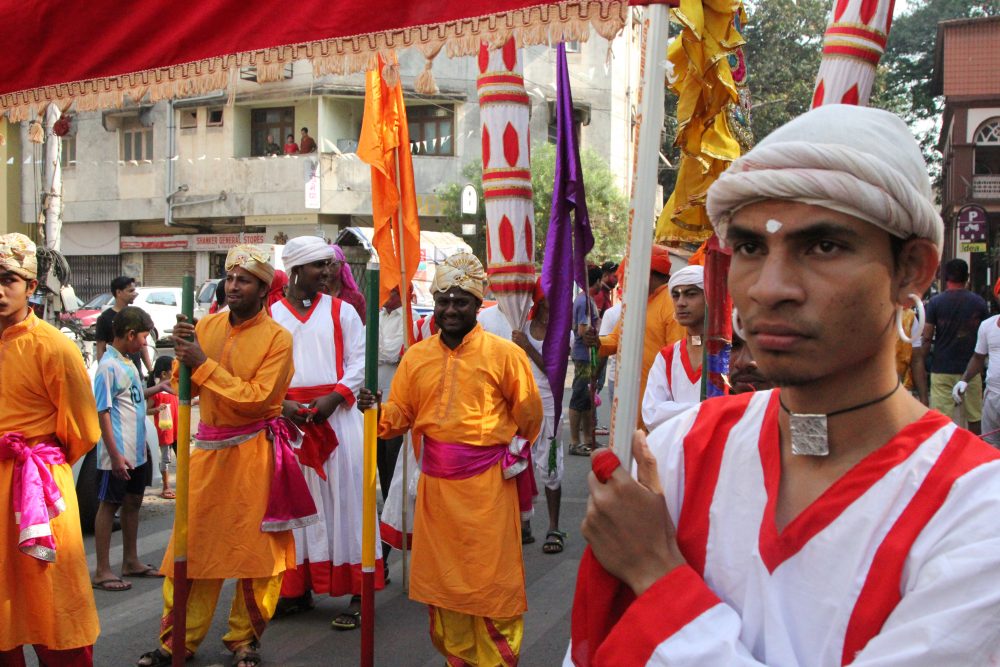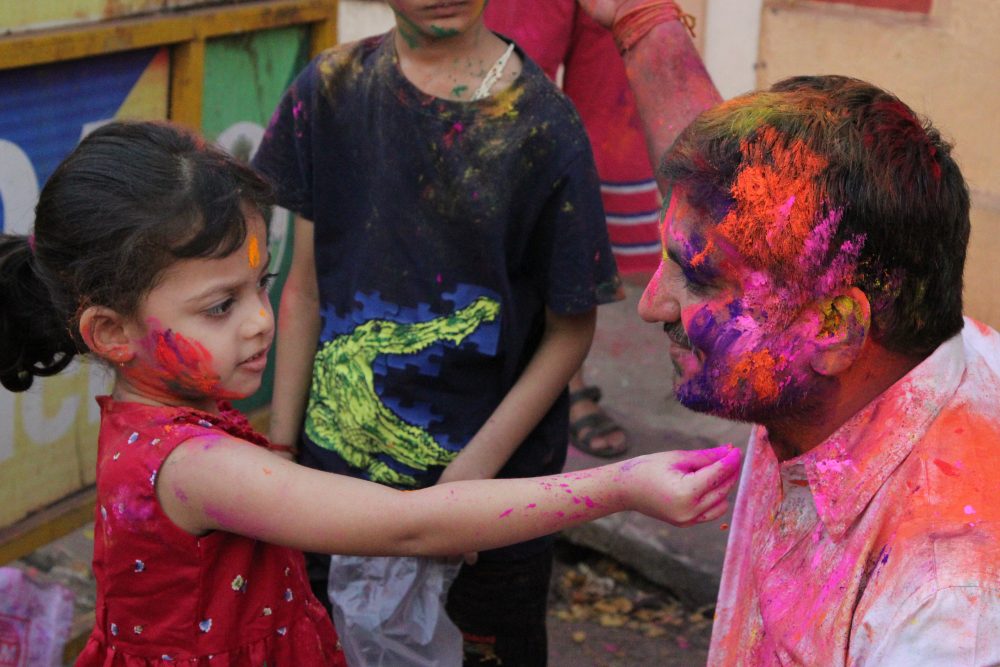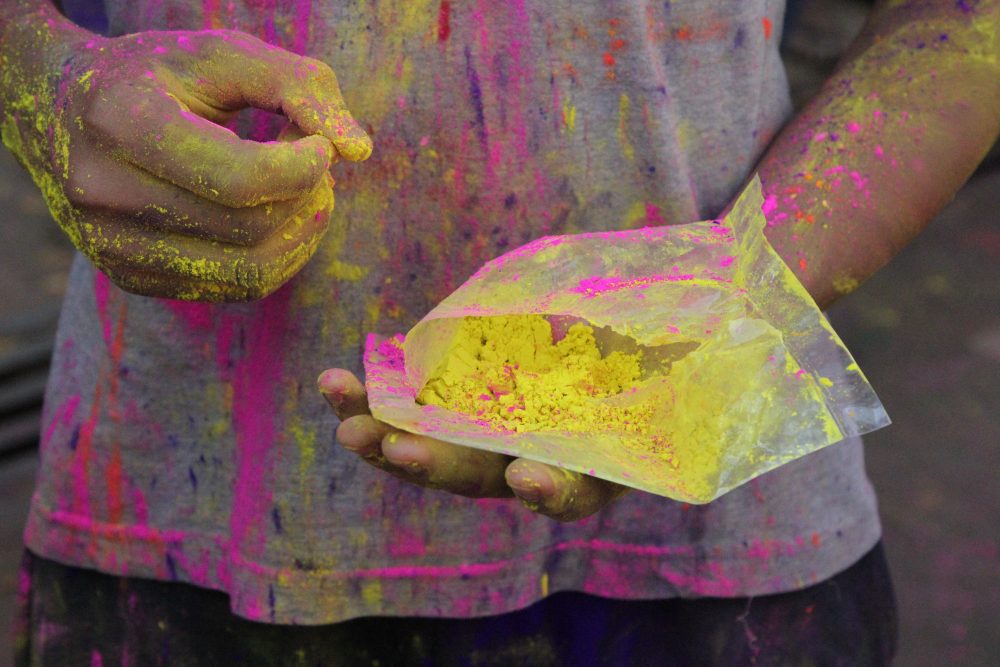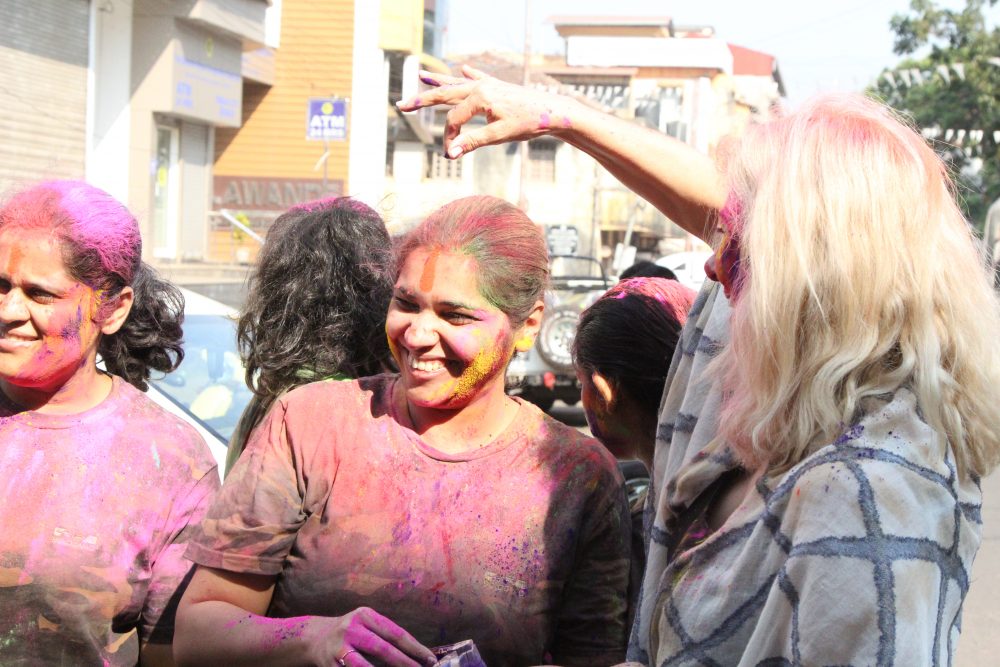 Featured Events
Sunaparanta is pleased to announce Pallavi Paul's participation in The New Alphabet School's edition on Caring by HKW (Haus der Kulturen der Welt) in Berlin. As part of our collaboration, Sunaparanta and HKW open Paul's ongoing online participatory project #shareyourquiet to newer entries under the theme of 'listening as care'. At a time when noise has become an index of public spirit, can quietude harness something outside overdetermined and hyper-regulated imaginations of contemporary life? Can the sharing and listening of "quietude" be a space of care and resistance? Since 26 March 2020, Paul has been inviting people to send 10-second audio clips of silence from their confined surroundings. Recordings compiled since then have been aired online as a collective symphony of quiets. As part of our collaboration, we are inviting participants to send their 'quiet' to info@sgcfa.org or via WhatsApp to +91 98333 03760 from 20 May – 1 June 2020. Contributions received will be broadcasted on Instagram #shareyourquiet on 12 June 2020.
The present crisis has altered everything. It has created havoc with every aspect of our lives and sucked us into a vacuum of uncertainty. In an effort to understand how to navigate and adapt to our new environment, Sunaparanta launches Listen In, a talk show that connects various creative fields and brings together different and divergent perspectives on this moment. When much of our lives have transitioned from the physical to the virtual, we invite our audiences to connect with us as we traverse the ephemeral and instant landscape, develop a new language of communicating and discuss how to transform the virtual into a site of social investigation, reflection and provocation. On 27 May 2020, Sunaparanta invites you to the first event of this series presented by photographer Ram Rahman. Photography in Times of Crisis – histories, ethics and the current situation, traces records of mass migrations from specific periods like the Bengal Famine, India's Partition, the Dust Bowl in the US. Through the works of Sunil Janah, Margaret Bourke-White and Dorothea Lange, it discusses their place in the history of photography while also addressing issues of ethics and representation. The scale of migration we are witnessing in India is unprecedented. The visual record of […]
Fundacao Oriente is organising an open call for entries for the FundacaoOriente Visual Arts Award (FOVAA) 2020. The competition is open to any artist, 18 years and above, customarily residing in Goa. Both amateur and professional artists are eligible to participate. Works in the mediums of drawing, printmaking, painting, photography, sculpture, installation and video art will be accepted for this award. Submissions will be accepted between July 15 and July 31. Details: fovaa2020 @gmail.com