Fish Ambotik is a classic favourite among the Goan folk. The curry has a deliciously sour, spicy, and tangy flavour. This is why it is named 'Ambotik' as ambot means sour and tik means spicy. It is usually accompanied with rice, bread, or sannas. Different types of fishes can be used such as kingfish, mackerel, shark, etc. This dish can be identified by its reddish-orange colour.
The following recipe is given by a Goan grandmother who has a passion for cooking.
Fish Ambotik of half kg
Grind to paste the following:
1 tsp coriander seeds
1/2 tsp jeera
1/2 tsp mustard seeds
1/2 tsp peppercorns
5 cloves
1-inch stick of cinnamon
6 flakes garlic
3/4 inch piece ginger
6 Kashmiri chillies
1/2 tsp turmeric powder
1 marble size tamarind
METHOD
Pour a little oil in a vessel and then put one medium size onion (finely chopped). Then add one medium chopped tomato. After this, put the ground masala check the thickness of the gravy.  Then put the fish pieces. Lastly, add 1 tbl spoon Goa vinegar. Add salt according to taste.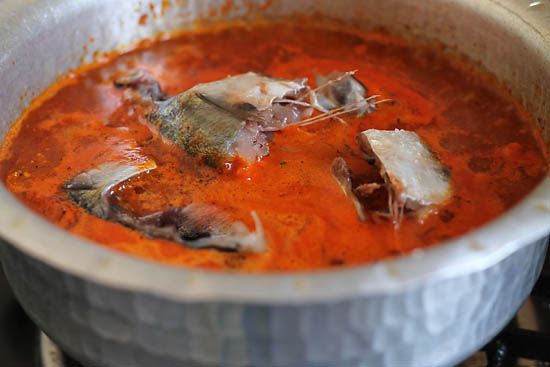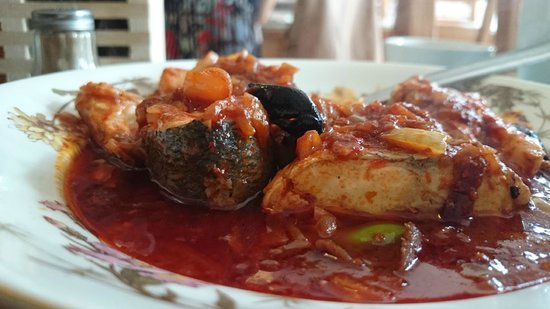 Featured Events
Fashion Show at W Goa- 7 pm to 8 pm.
The 12th annual photo contest and exhibition to mark World Photography Day in memory of Late Margarida G. P. e Araujo Alvares will be held from August 19 to September 2, 9 a.m. to 6 p.m. at Big Foot Art Gallery, Loutolim. The exhibition will feature work displayed by the students of CMYK Academy of Photography – Mapusa.
The Department of Western Music of Kala Academy Goa is celebrating its Founder's Day on August 21, 6 p.m. at the Dinanath Mangeshkar Kala Mandir. The programme consists of choir, ensemble music, piano solos, duets and Kala Academy's Orchestra.