Experience the vibrancy of Portuguese architecture in this quarter of Panaji.
The Fontainhas is the oldest Latin Quarter located in Panaji.
In the late 1700s, this locality belonged to a Goan expat who was also known as 'Mossmikar', as he hailed from the Portuguese colony of Mozambique in East Africa. Since this place was an open space it was called as 'Mollo', finally leading to be identified as 'Mala'.The 'Mossmikar' later converted this land into coconut plantation hence called as Palmar Grande.
The Fontainhas became more civilized when the Portuguese moved out from Old Goa to Panjim in the 1840's due to sanitary problems that led to repeated outbreaks of plague in Old Goa.Since this was a plain area, it became the first choice of habitation for the Portuguese.
When the Kadambas ruled Goa, what we now know as Panaji was called as Pancham Khali.  The Portuguese called it as Novo Goa or New Goa as they had moved out of Old Goa.The city of Panaji was built around Fonte de Phoenix. Fonte De Phoenix (Fountain of Phoenix) is a water reservoir which was constructed in the Portuguese era. On the top of the fountain there was a plate which had a picture of Phoenix on it hence the fountain was called as Fonte De Phoenix.
Since this area was built out of a marshy land or it can also be said that this area was born out of nothing. This relates to the legend of Phoenix, a bird which is born out of ashes. Therefore this area was called as Fonte De Phoenix. Over the period of time Fonte De Phoenix became Fontainhas. Numerous headquarters of the Portuguese Government were shifted to Panaji and Fontainhas developed into a residential area for rulers and administrators.
The lively colors of the houses in Fontainhas and the beautiful house number plates covered by Azulejo ceramic tiles lift the mood.There are a number of art galleries spread across Fontainhas. The art works, in watercolors and oil, have a distinct character to them. There are even sketches and cartoons, including some drawn by cartoonist Mario Miranda, that are on display at these galleries.
There is certain significance to the streets of this Latin Quarter such as, the 31st January Road or Rua 31 de Janeira was named after the independence of Portugal from Spain on January 31, 1640.The 18th June Road was named after Ram Manohar Lohia, an Indian leader who launched the civil disobedience movement that eventually led to the liberation of Goa from the Portuguese.
There are various details in Fontainhas that one can notice and remember while taking a walk through the streets of this Latin Quarter.
Pic Credit - Shivang Mishra I NT GOGOANOW.COM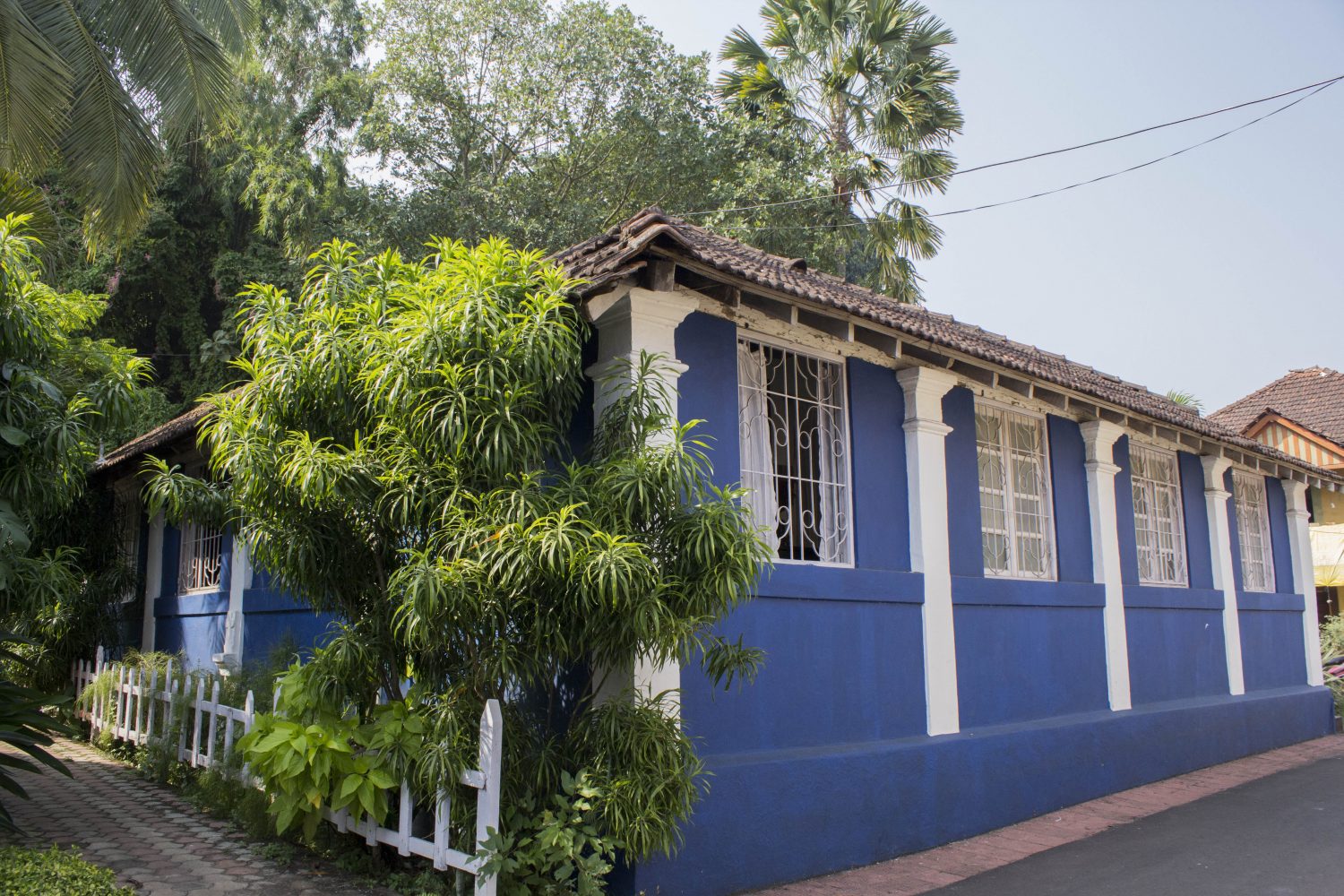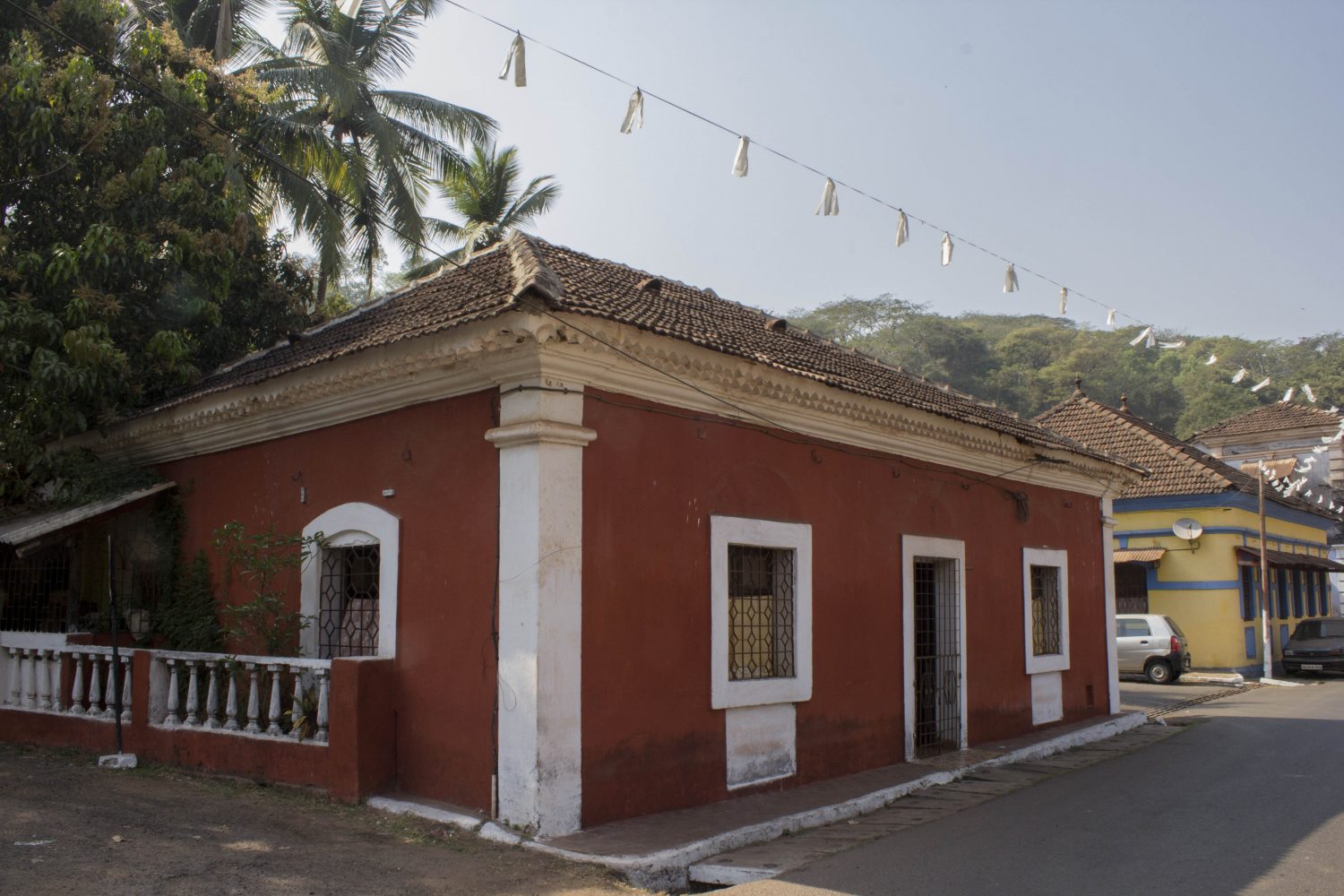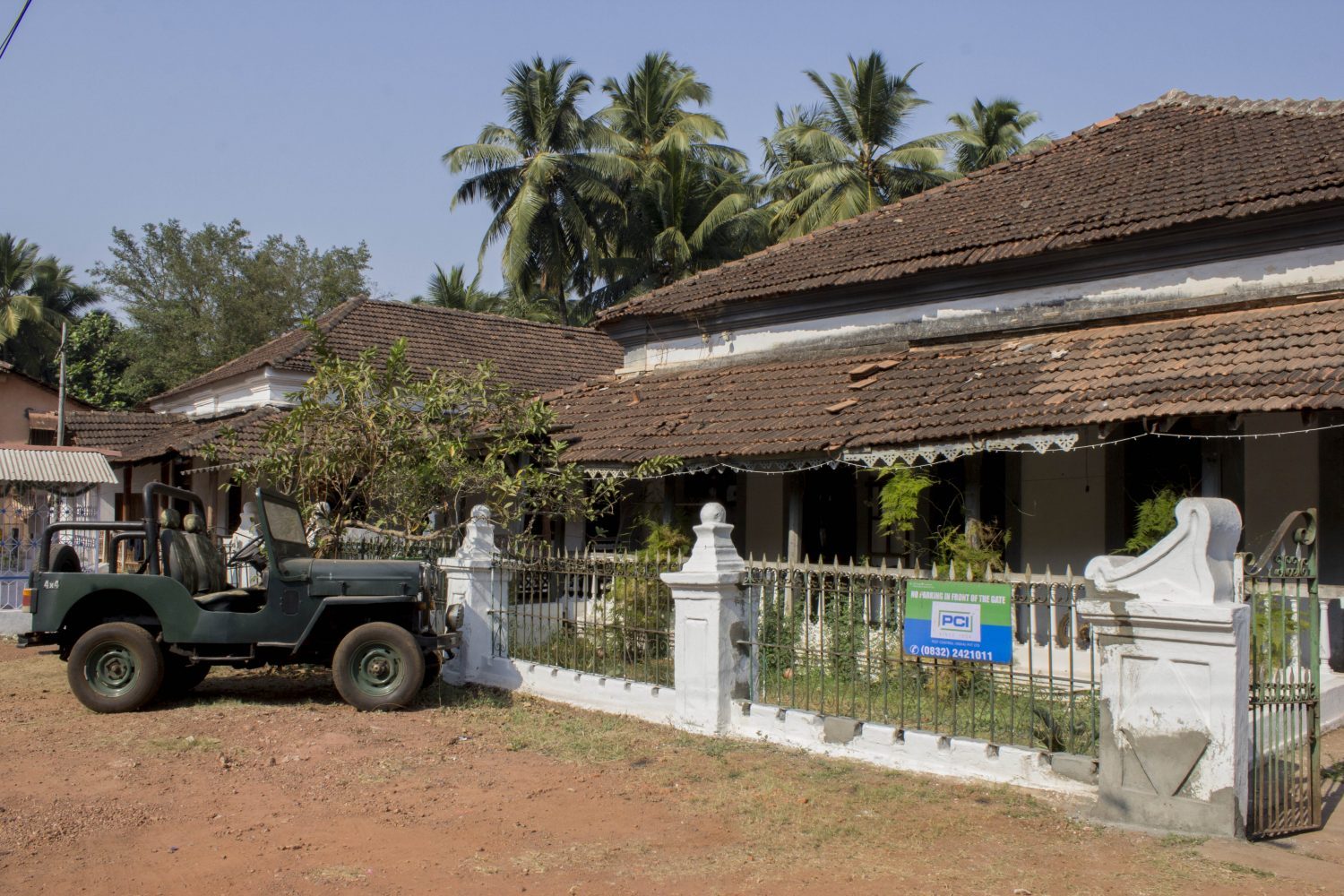 Featured Events
'Mask UnMask', an art exhibition by Querozito de Souza is on till February 24 at Cube Gallery, Moira. Details: 9422806748.
MOG will be hosting  Phoenix– a collaborative installation/display at MOG by eminent artists Genie Poretzky Lee, Sweety Joshi and Sanjay Sawant from 8 to 28, February 2019. Join us for the inauguration of the exhibition on 8 Feb, 2019 at 6:00 pm at Museum of Goa. The artists Genie Poretzky Lee, Sweety Joshi and Sanjay Sawant would be present along with the Director of Museum of Goa, Dr Subodh Kerkar for the opening of the exhibition.
MOG is glad to announce the hosting of Evolving/Eroding – a collaborative exhibition/display by Indian and Danish Art Photographers: Amit Sheokand, Akshay Mahajan, Jagrut Raval, Miriam Nielsen, Jenny Nordquist and Louise Bøgelund Saugmann from 15 to 28, February 2019. Join them for the inauguration of the exhibition at 6:30 pm on 15 Feb, 2019 at Museum of Goa. The opening will be marked by the presence of Thomas Sehested, Director of The Danish Cultural Institute in India; who will give the inaugural address. The artists Amit Sheokand (I), Akshay Mahajan (I), Miriam Nielsen (DK), Jenny Nordquist (DK) and Louise Bøgelund Saugmann (DK) would be present along with the Director of Museum of Goa, Dr. Subodh Kerkar for the opening of the exhibition.
There will be a presentation and walkthrough by artists Louise Bogelund Saugmann & Akshay Mahajan, 17 of Feb 2019 from 11:30 am – 12:30 pm at Museum of Goa, Pilerne Industrial Estate, Pilerne, Bardez, Goa. Akshay Mahajan is a photographer, based out of Goa. His art focuses on social documentary, driven by research led self-initiated projects that combine his interest in myth, folklore and photography as a mirror to culture and collective memory. His work has been exhibited internationally in cities like Zagreb, Newcastle, Riga, London, New Delhi, Paris and New York and is held in private collections. Louise Bogelund Saugmann is an artist based in Denmark working with photography. It is the slow immersion of the subject and an investigation of the photograph as a medium, which is of interest to her. Her work has been exhibited at various museums, galleries and festivals in Europe, such as Museum of art in public spaces (Dk), Hippolyte Photographic Gallery (Fi) and Landskrona Foto Festival (Se). It is the first time her work is shown in India. From different personal approaches, Akshay Mahajan and Louise Bogelund Saugmann have used photography to explore the concept of nature, taking Goa/India as a starting point in their works, Elder Flower and One frame infinite which […]
Sunaparanta – Goa Centre for the Arts is delighted to present AMITRI (Austria) featuring Marialena Fernandes (Austria) on Piano; Ieva Pranskute (Lithuania) on Violin; Amina Vamosi (Hungary) on Flute on Saturday, 16th February 2019 at 6:30 pm. The all-women trio will play compositions of Clara Schumann, Moritz Moszkowski, W.A. Mozart, C. Saint-Saëns, J. Brahms, Ehsan E. Shanjani and others. Since 2015, Fernandes has initiated a project called 'The Quest for Passion' which takes place annually in India, in which she incorporates musicians from Europe and India in dialogue and interaction with each other, but also involving talented youth discussing diverse artistic themes. In addition, the Trio will conduct a session on 'Understanding Chamber Music' for musicians on 19th February, 5 pm at Sunaparanta. Free and open to all.
The State Art Exhibition of Kala Academy in the Student Category will be held between 25th Feb to 1 st March 2019 at the Art Gallery, Kala Academy Complex, Panaji. Entry forms along with the rules and regulations will be available at the Kala Academy's office during working hours from 12th Feb. 2019. The entries along with the exhibits will be accepted on 20th &  21 st February 2019 between 10:00 a.m. to 4:00 p.m. in the office of Kala Academy, Campal, Panaji, excluding the lunch break i.e. from 1:15 p.m. to 2:00 p.m.