Rasa Cafe in Panaji is currently having an art exhibition which is organised by Pathiks – an Artist's Collective and is curated by artist and educator, Vaishali Lall. 9 women artists have created artworks using monochrome colours. The mediums used were acrylics and oil on canvas.
The artists whose works are being showcased comprise of Gauri Keni (engineer); Kiran Karekar (student); SC Jashmi (student); Jolyan Dias Sapeco (student); Pratiksha Sutar (doctor); Rashmi Naik (dentist); Raysancia D Cunha (student); Suvarna Gaonkar (homemaker); and Sweta Gaitonde (lawyer).
('Monochromes' will be open for public till March 15 between 10 a.m. - 7 p.m. at Cafe Rasa, Panaji)
Picture Credit - Shivang Mishra II NTGOGOANOW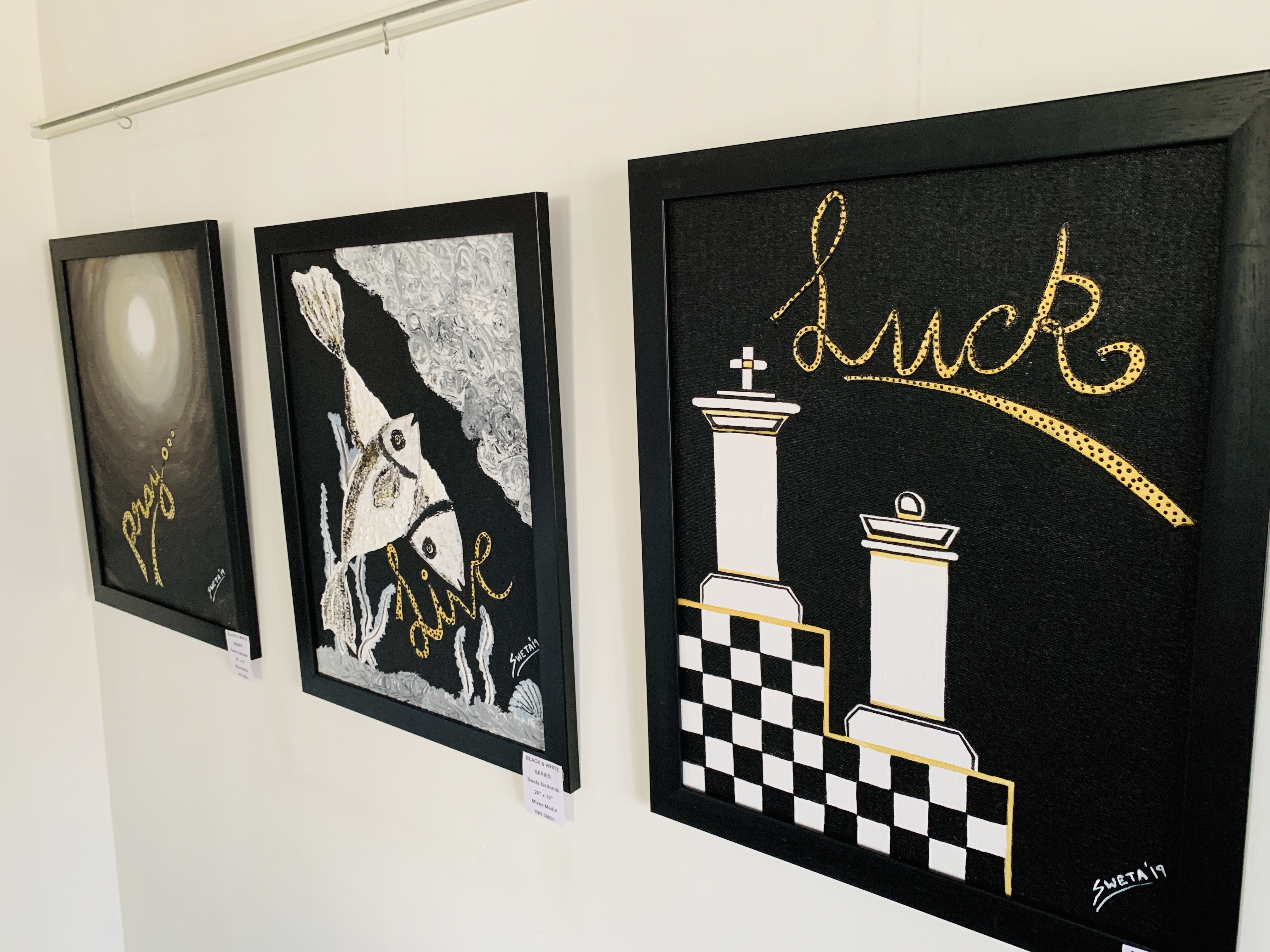 Featured Events
Events Pro | Info: There are no events created, add some please.