Sometimes, you don't need picture-perfect paintings and hues of colours to create art. Art can even be found in imperfect things. The ongoing 'Ephemeral Gaze' art exhibition at Fundacao Oriente captures just that. The artist behind the works is Mansi Trivedi.
She uses different tones, textures, forms, and negative spaces. The raw materials involved with the artworks are charcoal, Chinese ink, cork sheets, dry pastel, acid-free handmade paper, coffee, rice paper, and gouache. The plain material of paper gives Trivedi the urge to make, scratch, scrape, stain, scar and pierce the surface while contemplating on instability, imperfections, incompleteness and impermanence.
The varieties of textures aim to represent life's cycle of 'evolving and devolving'.  Mansi Trivedi is based in Goa and has a B.V.A. in Painting and M.V.A. in Printmaking from the Faculty of Fine Arts, M. S. University, Baroda. Mansi has obtained awards like the Prafulla Dhanukar Award and the Fundação Oriente Visual Arts Award. "Ephemeral Gaze" is her second solo show.
(The exhibition will be open to the public till 5th January 2020 - 10 am to 6 pm)
Pic Credit - Shivang Mishra II NTGOGOANOW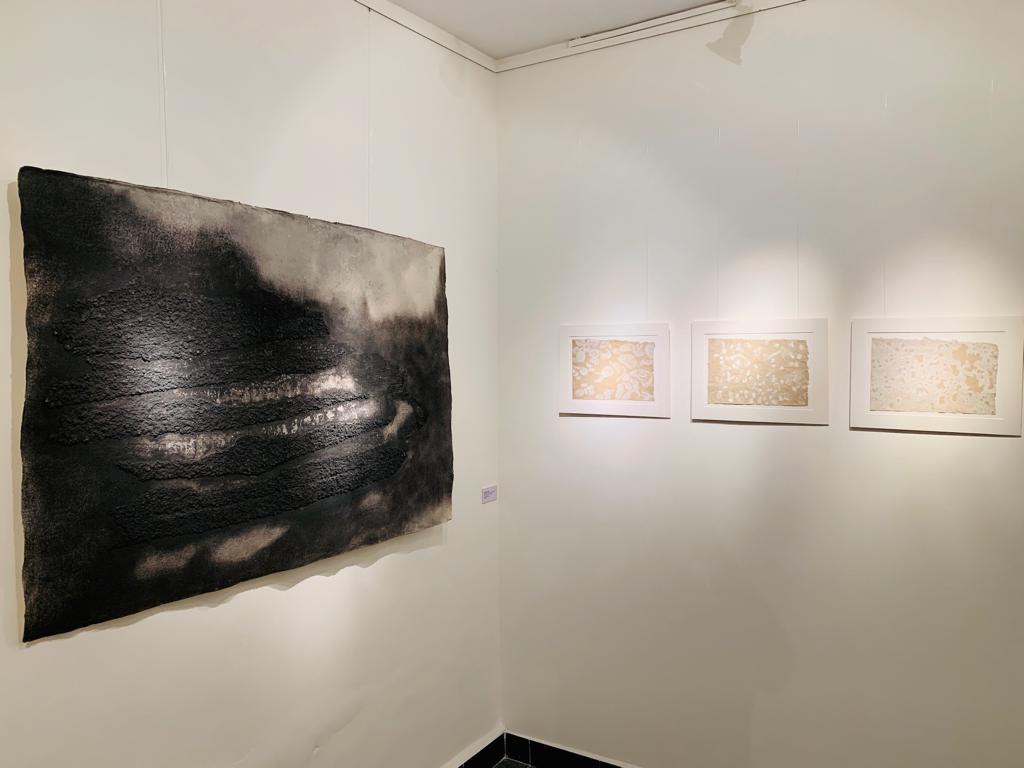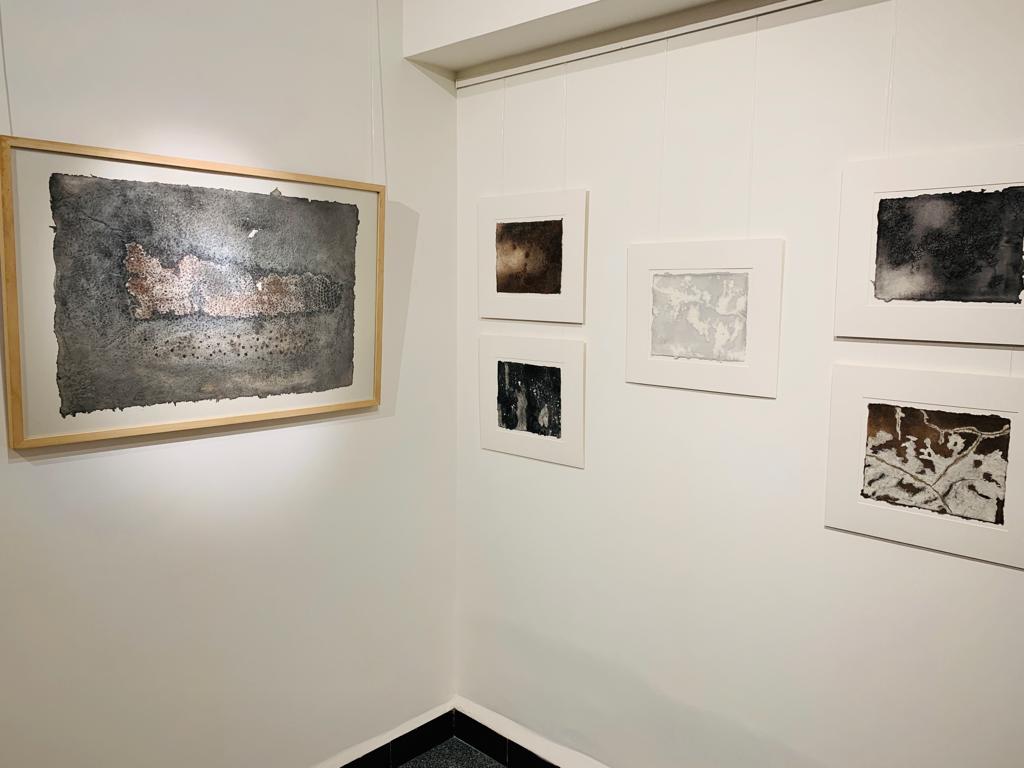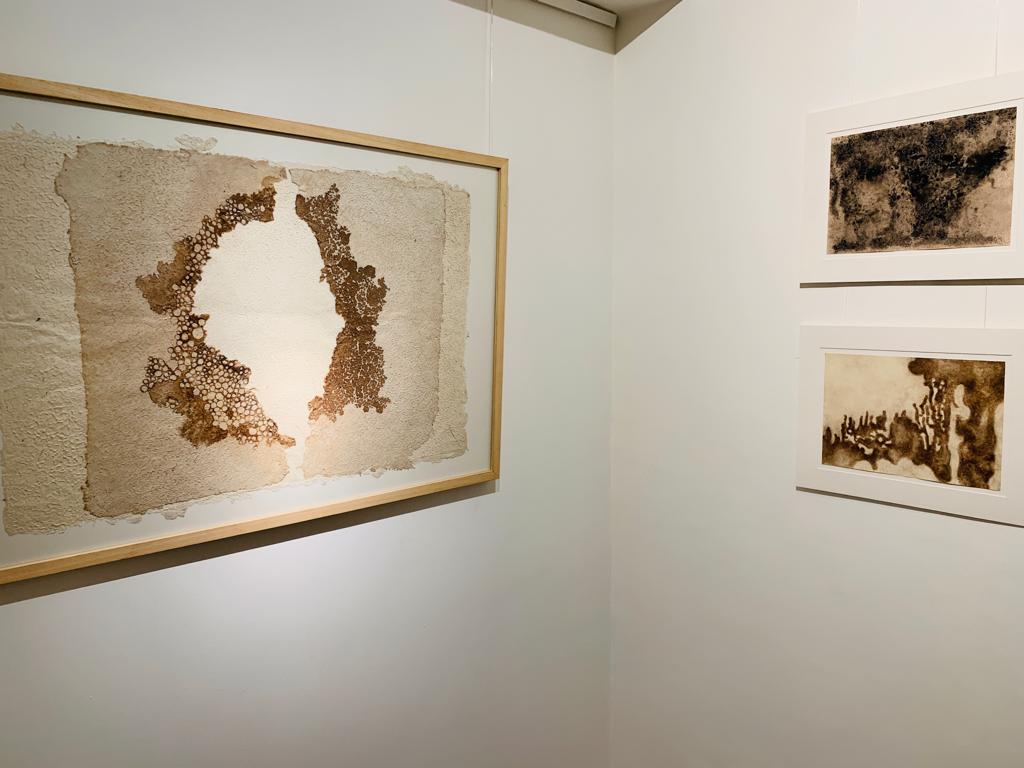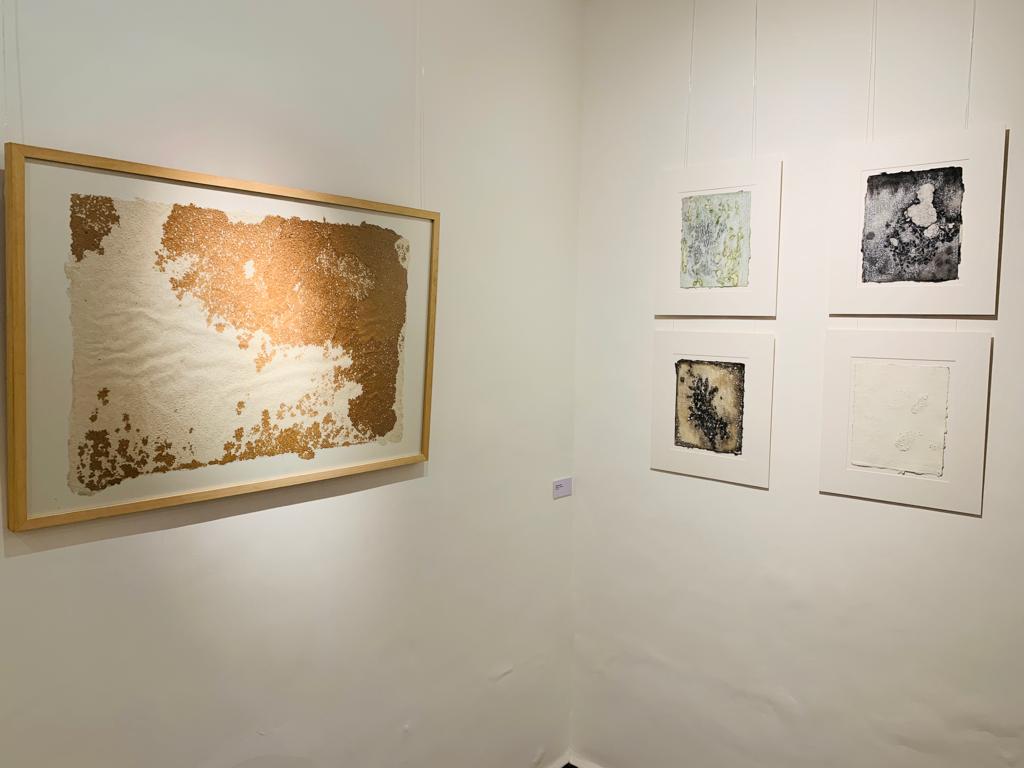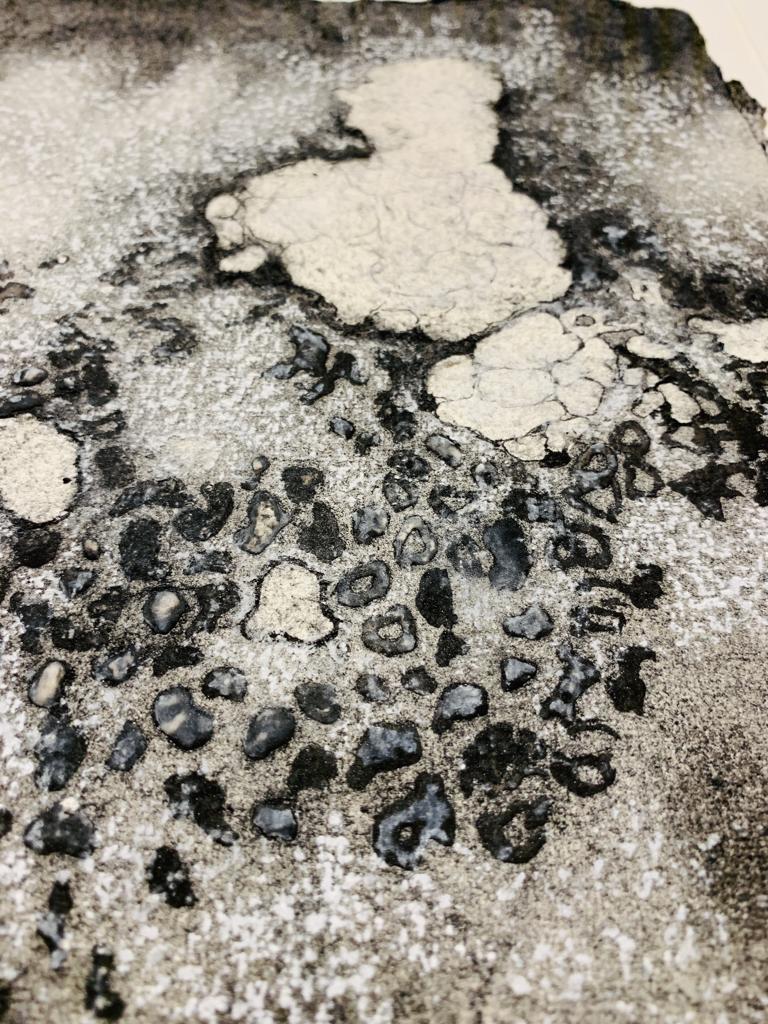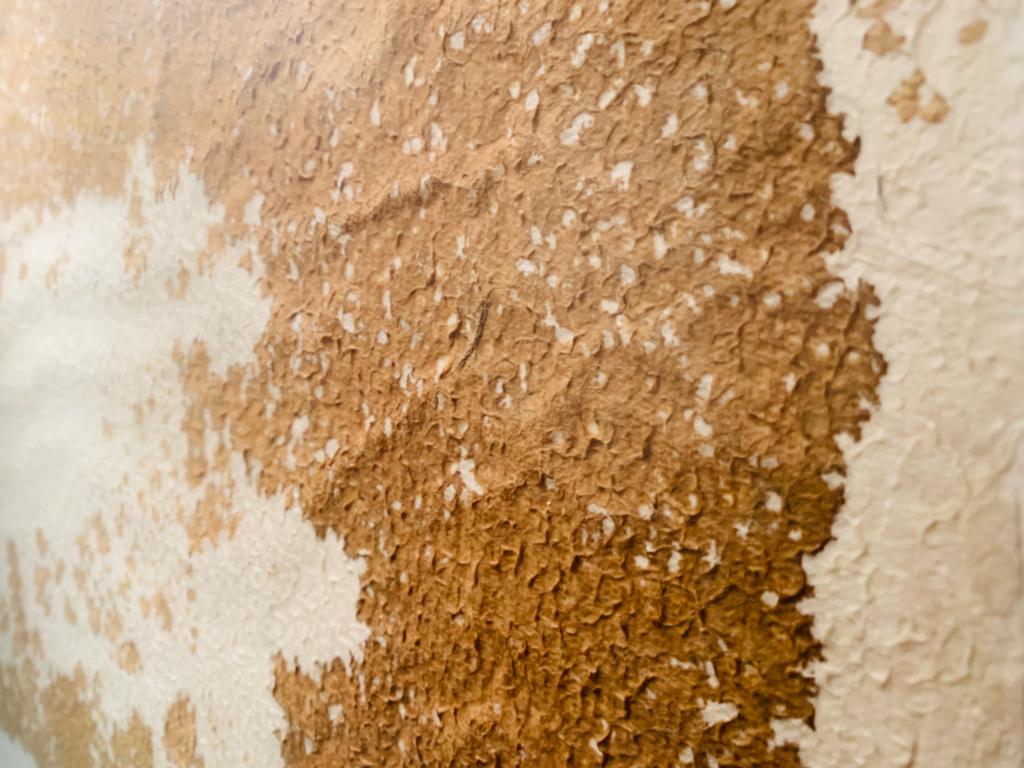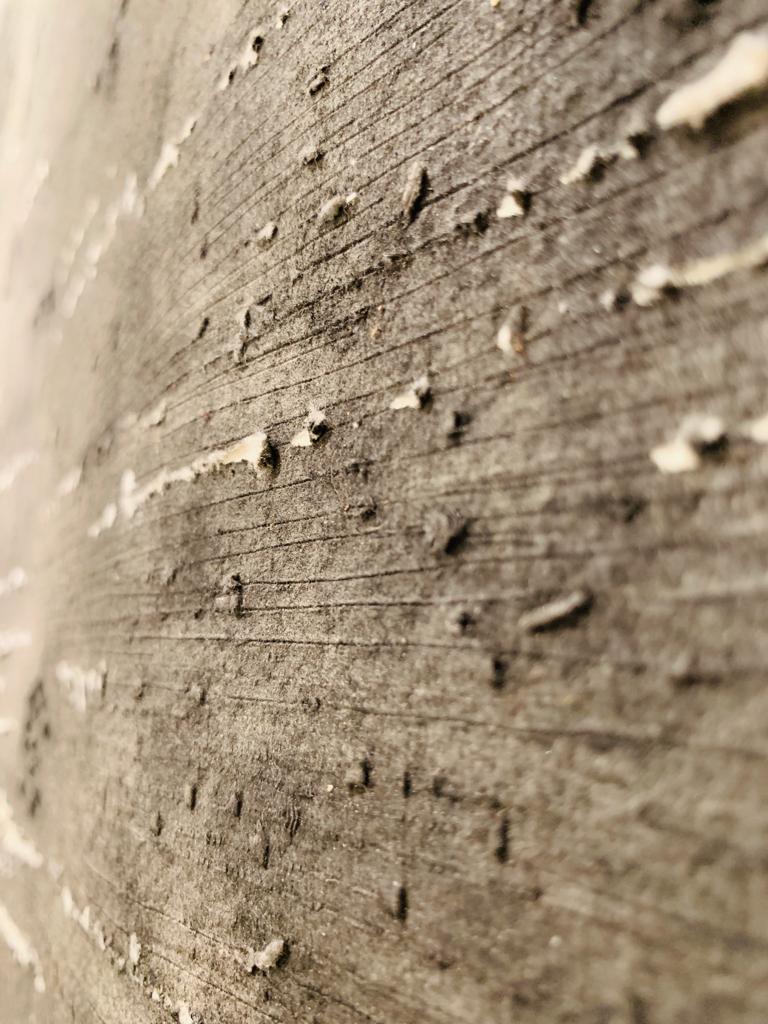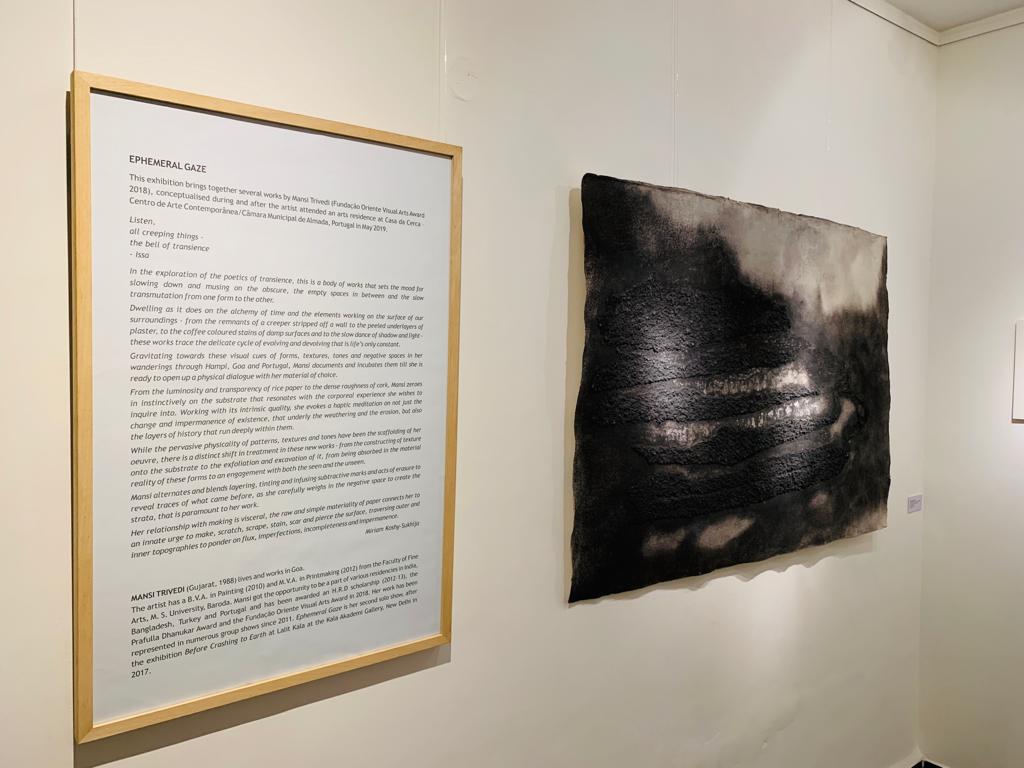 Featured Events
Events Pro | Info: There are no events created, add some please.